Class trailer: Murder, secrets, drama mix at an 'Elite' school in Netflix series | Web Series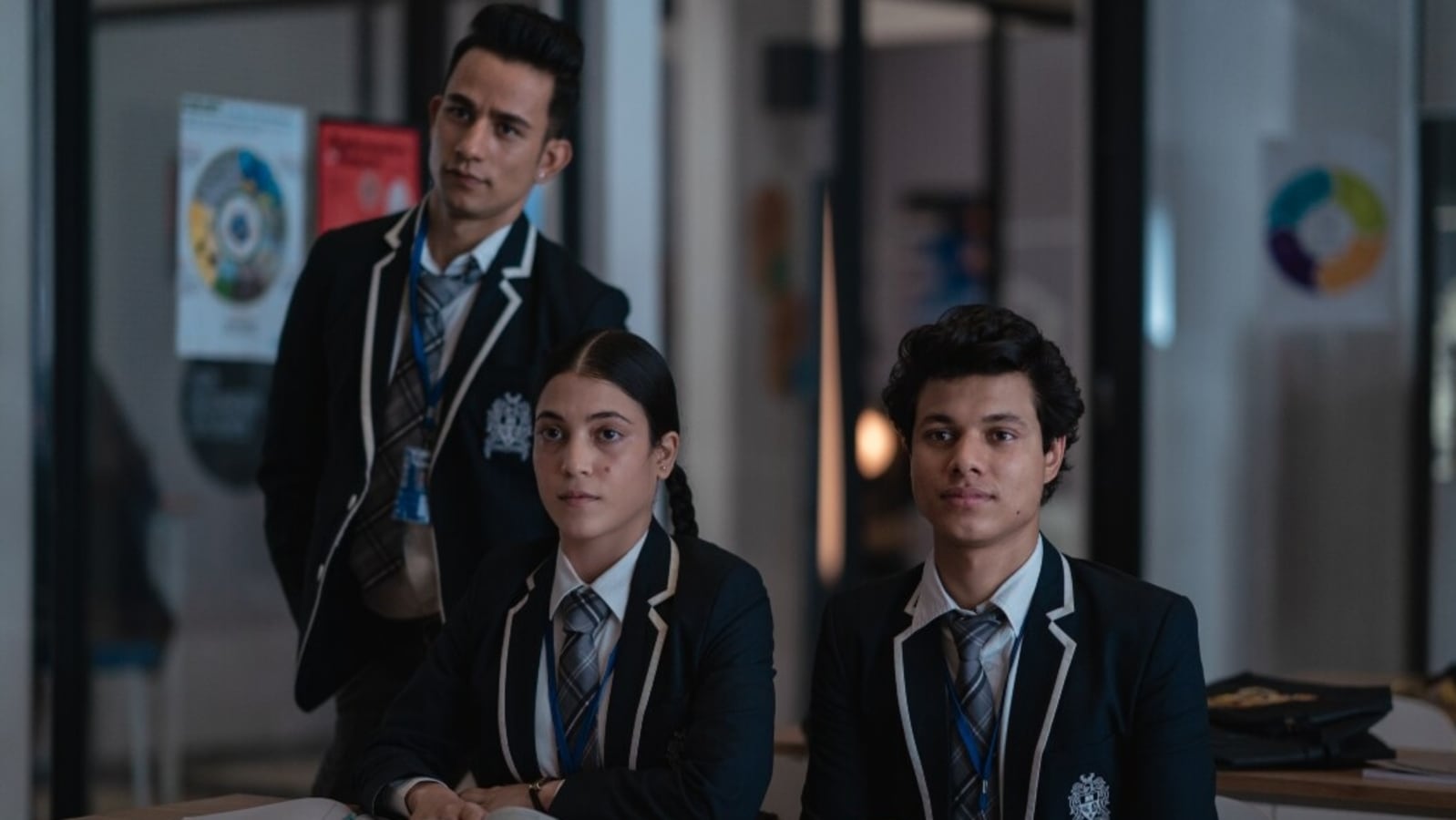 When three new scholarship students enter the exclusive world of Hampton International, it eventually leads to a clash between two different worlds. Their arrival leads to a dangerous mix which culminates with a death of a student. The Indian adaptation of the Spanish Netflix series Elite, Class premieres on Netflix on February 3. (Also read: Abhay Deol unveils trailer of Trial By Fire based on Uphar cinema tragedy, watch)
The trailer of Class was released by Netflix India on Tuesday. They captioned the post, "You may enter this Class but can you be a part of it? #Class begins February 3rd, only on Netflix." Fans reacted to the trailer with mixed reactions. One Twitter user said, "Not sure if even rich can relate to this. Why was there even a need to remake this? People could have just seen elite and you could have made original content." While another quipped, "See I told ya already that it is Karan Johar's school."
Class's trailer shows Dheeraj, Bali and Saba as the new scholarship students who join Hampton and stand out amongst their more wealthier and privileged classmates. As they try to fit in, the two different worlds collide leading to fractured friendships, new secrets and betrayals, and leaves one student dead. The police are called in as every student becomes a suspect.
The coming-of-age drama, with a mystery at its center, has an ensemble cast that stars Gurfateh Pirzada, Anjali Sivaraman, Ayesha Kanga, Chayan Chopra, Chintan Rachchh, Cwaayal Singh, Madhyama Segal, Moses Koul, Naina Bhan, Piyush Khati and Zeyn Shaw.
Showrunner and director Ashim Ahluwalia said in a statement, "It was quite a task to adapt a show that has had enormous love globally, particularly because I wanted to rework its cinematic language and set it in New Delhi. I was keen to make something real and intense, something that charts the heightened emotions of teenage life. I also wanted to explore class, something we engage with daily but rarely see authentically depicted on screen."
Produced by Bodhitree Multimedia Limited in association with Future East, the Indian remake has been written by Rajesh Devraj, Kersi Khambatta, Raghav Kakkar, Kashyap Kapoor and Bhaskar Hazarika. The sixth season of Elite was released in November 2022 and Netflix has renewed the Spanish series for a seventh season as well.
Pathaan box office: Shah Rukh Khan film collects ₹70 cr in Hindi on day 2 | Bollywood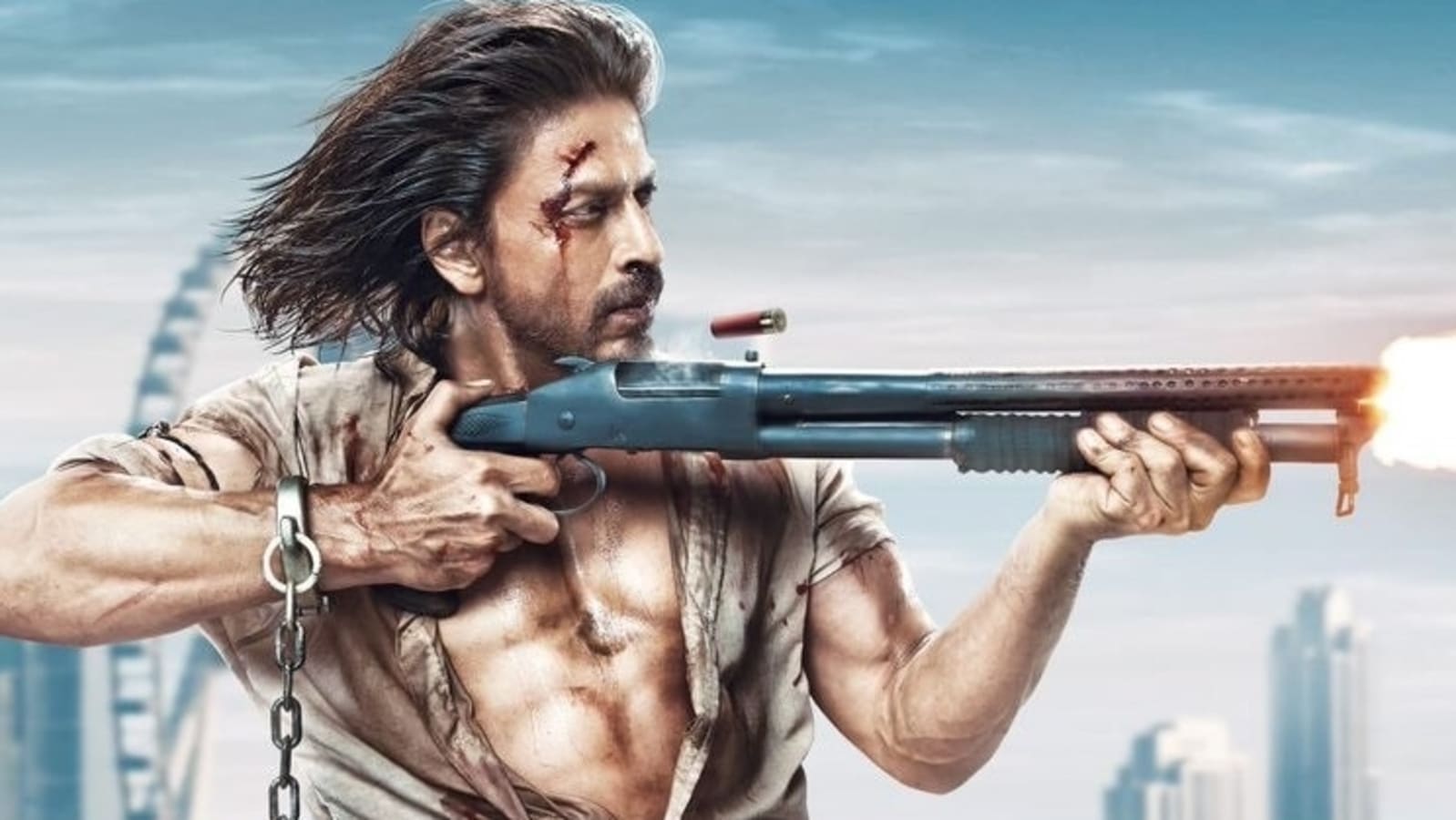 Pathaan is breaking records ever since its release on Wednesday. After becoming the highest Bollywood opener, the Hindi version of the Siddharth Anand directorial went on to collect around ₹70 crore on its second day, which happened to be a Republic Day holiday. The film stars Shah Rukh Khan, Deepika Padukone and John Abraham in lead roles, along with Ashutosh Rana, Dimple Kapadia in pivotal roles. Salman Khan also has a cameo in the film. Also read: Pathaan actor Rachel Ann Mullins on co-star Shah Rukh Khan: 'I didn't know who he was until we worked together'
Pathaan opened on Wednesday with domestic collections of ₹57, becoming the highest Bollywood opening film in history. It went on to cross ₹100 crore on day 2, Thursday and a Republic Day holiday. Needless to say, the film had the highest collections for a Bollywood film on day 2.
According to Boxofficeindia.com, Pathaan collected at least ₹70 crore in the Hindi and could be higher when the final numbers come. This would take its two-day collections to around ₹127 crore, behind only the two dubbed films KGF 2 and Baahubali – The Conclusion. The report stated: "There is no film which has even got close to 70 crore nett with the 50 crore nett mark being breached a couple of times on the first day."
On Thursday night, film trade analyst Taran Adarsh shared the day 2 collections at three major national chains including INOX, Cinepolis and PVR. He tweeted, "#Pathaan at *national chains*… Day 2… Update: 10.10 pm. #PVR: 13.75 cr #INOX: 11.65 cr #Cinepolis 6.20 cr Total: ₹ 31.60 cr UNSTOPPABLE. Note: #Pathaan *entire Day 1* at *national chains* was ₹ 27.08 cr."
The Hindustan Times review of the film read: "Pathaan is your true-blue commercial, masala entertainer that's not trying to send across any message or be a social commentary on the current state of affairs in the country. It's fun, non-fussy and fantastic at the same time."
As soon as the film released on Wednesday, midnight shows were also added to meet the unprecedented demand across the country. The film released on 8000 screens across the globe, with 2500 screens abroad. It may go on to make many more new records in the coming weekend.
Why Arden Cho Has "No Regrets" Turning Down Teen Wolf Movie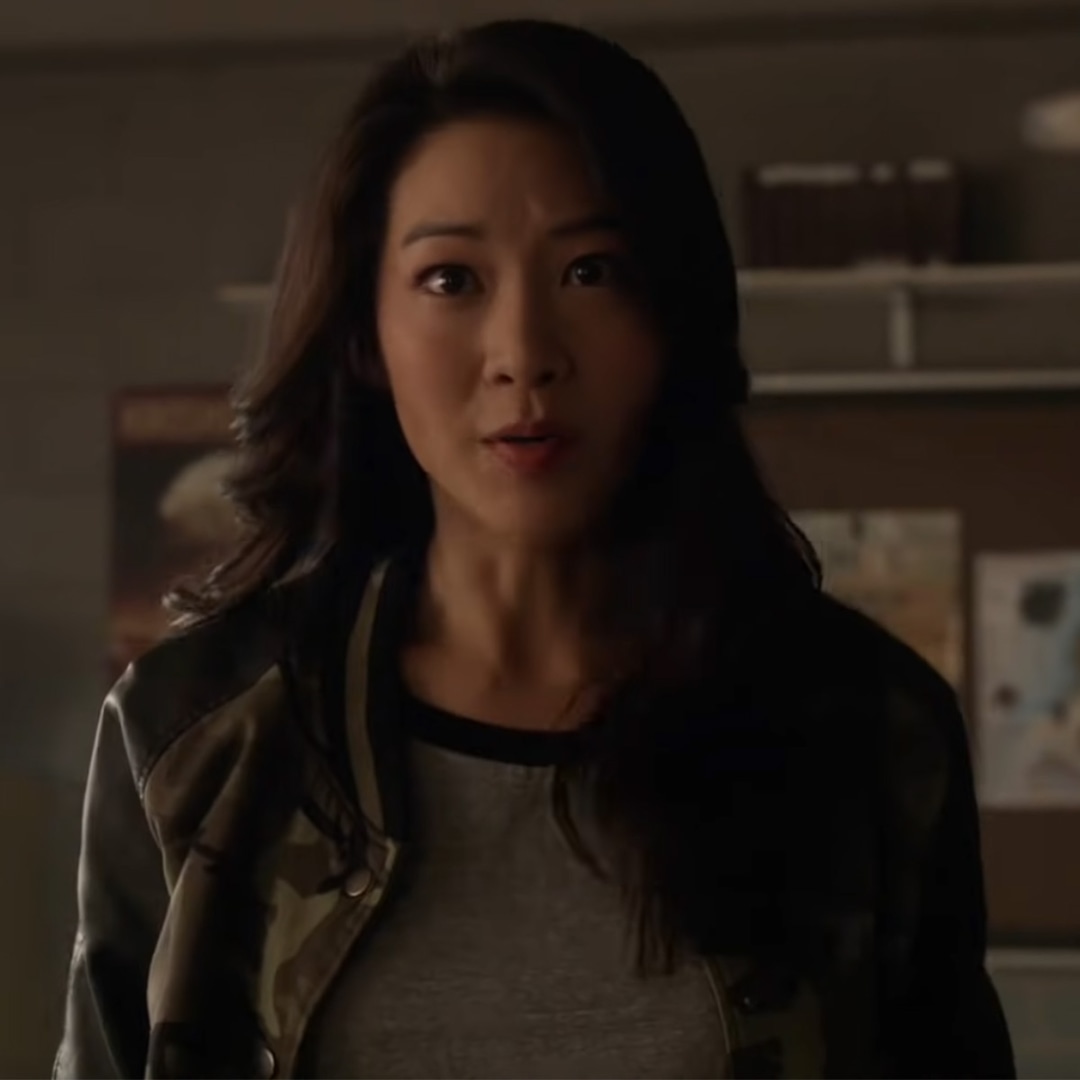 Arden Cho is moving onward and upward. 
The actress, who appeared on three seasons of MTV's Teen Wolf as Kira Yukimura from 2014 to 2016, does not appear in Teen Wolf: The Movie, which was released Jan. 26 on Paramount+, leaving some fans to question her whereabouts.
After a fan on Twitter suggested that the release date was likely a difficult moment for Arden, writing in part, "It's probably a bit of a rough time for her, and she deserves so much better," Arden responded and insisted she was doing just fine, thank you.
"Don't worry babies, thanks for your support," Arden tweeted Jan. 26. "Looking forward to better in 2023! Don't be scared to walk away or turn down an opportunity if you know it's not fair and it won't make you happy! You deserve better don't let anyone tell you otherwise! Love you all, no regrets!"
In a May 2022 interview with The Cut, Arden revealed she turned down the role in the movie after finding out she was allegedly paid half of what her female co-stars were earning per episode.
At the time, E! News reached out to MTV and Paramount+ for comment and didn't hear back.
Blake Lively and Justin Baldoni to Star in It Ends With Us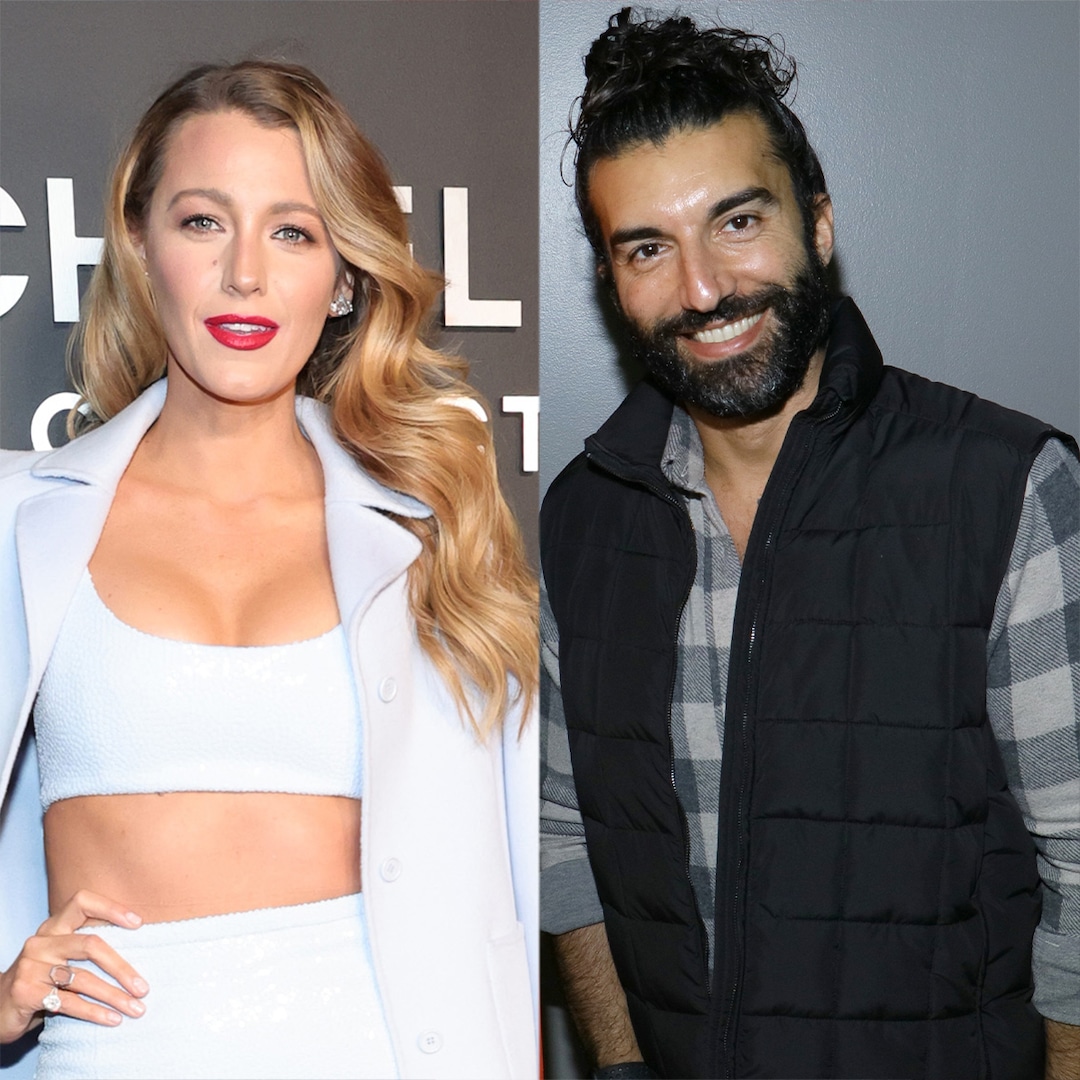 Blake Lively is entering the world of Colleen Hoover.
The actress, 35, will star in the movie adaptation of the best-selling romance novel It Ends With Us, E! News confirms. She'll act alongside Jane the Virgin's Justin Baldoni, who is also directing the film.
As for the behind-the-scenes team, both actors and the author will have creative say as executive producers on It Ends With Us. Other producers include Alex Saks (The Florida Project) and Christy Hall (I Am Not Okay With This), who is writing the script, per a press release from Wayfarer Studios and Sony Pictures.
Blake and Justin are expected to play redheaded florist Lily Bloom and doctor Ryle Kincaid, respectively, with Colleen announcing earlier in the day that she was preparing to reveal those characters' castings. The actor playing Lily's first love Atlas has not been revealed.
"Lily hasn't always had it easy, but that's never stopped her from working hard for the life she wants," reads the book synopsis. "She's come a long way from the small town where she grew up—she graduated from college, moved to Boston, and started her own business. And when she feels a spark with a gorgeous neurosurgeon named Ryle Kincaid, everything in Lily's life seems too good to be true."