Colman Domingo And Daniel Dae Kim Call Out Hollywood
It's that time of the year again — awards season — when we are reminded of the lacking diversity in Hollywood.
Alas, it's been decades of wishing thinking, a handful of "historical" wins, very little change, and a one-note response to inclusivity in Hollywood storytelling.
According to actors Daniel Dae Kim (Lost) and Colman Domingo (Euphoria), the problem with inclusivity starts looong before everyone turns in their votes for the Academy Awards.
At the Variety x Audible Cocktails & Conversations panel at Sundance, the two actors were joined by Tracy Oliver (creator of Harlem) and Boots Riley (director of Sorry to Bother You) to celebrate how innovation in storytelling opens new doors for inclusion.
Colman Domingo touched on how industry executives seek out inclusive storytelling but always with a caveat. "There are a lot of gatekeepers that we know in this industry that will tell you very clearly if you pitch something, 'We have something sort of like that already in the works.'"
"And then they tell you what it is and you're like, 'No, you don't!' They're just Black or they're just queer or just women, but they're not really supporting diversity in storytelling."
"They're actually the antithesis of it. And that's a huge problem. We're fighting that every single day with every single pitch to say that there's diversity in our lives and we see it."
"For a while, there was a mandate, [Hollywood] wants more Black shows. So we out there pitching Black shows. And then they're like, 'No, not those kind of Black shows. We want more of what we believe Black people are,'" Colman added.
Daniel Dae Kim had similar thoughts and shared an experience in his career as a result of the groundbreaking success of the 2018 film Crazy Rich Asians.
"One of the collateral damage effects of Crazy Rich Asians was that everyone wanted to do more Asian projects as long as they were just Crazy Rich Asians," Daniel said.
"If you had a project that spoke to something other than people being super rich and super wealthy and super happy, then they weren't interested. Not only did we have difficulty trying to find other portrayals of Asian Americans, but it also had the additional burden of having to represent all Asians."
Daniel included that "[inclusive storytelling] can't just be a category or a checkbox and say, 'We have our Asian project, we have our Black project, and so we're good. We're being diverse.'"
Tracy Oliver became known for her hilarious screenplay for Girls Trip in 2017 and returned with the female-led comedy series Harlem (2021). But she faced pushback from the "gatekeepers of Hollywood," who suggested her Black stories wouldn't make money.
"I had a producer tell me at the time, 'You're an amazing writer. You're a rare Black writer that can write white people really well. So why don't you just do that so you can make a living? Stop writing all your Black shit, put that away, do that on your spare time for free if you want to put on a play or something,'" Tracy said.
On the back of another award season where the "big five" category nominations for the Academy Awards frustrated me, there's a conversation to be had about what stories are produced in the first place. The lack of inclusive storytelling leaves us little representation at shows like the Academy Awards. To create real change, we need to amplify the underrepresented stories and give those projects the green light.
As for the few diverse stories that made it to film, I was shocked when I saw The Woman King, Nope, Women Talking, and Till got completely snubbed at this year's Oscars.
How long must this conversation continue as we seek to include more stories created and performed by women, people of color, and the queer community?
Percy Jackson Has Found Its Poseidon—And It's Not Logan Lerman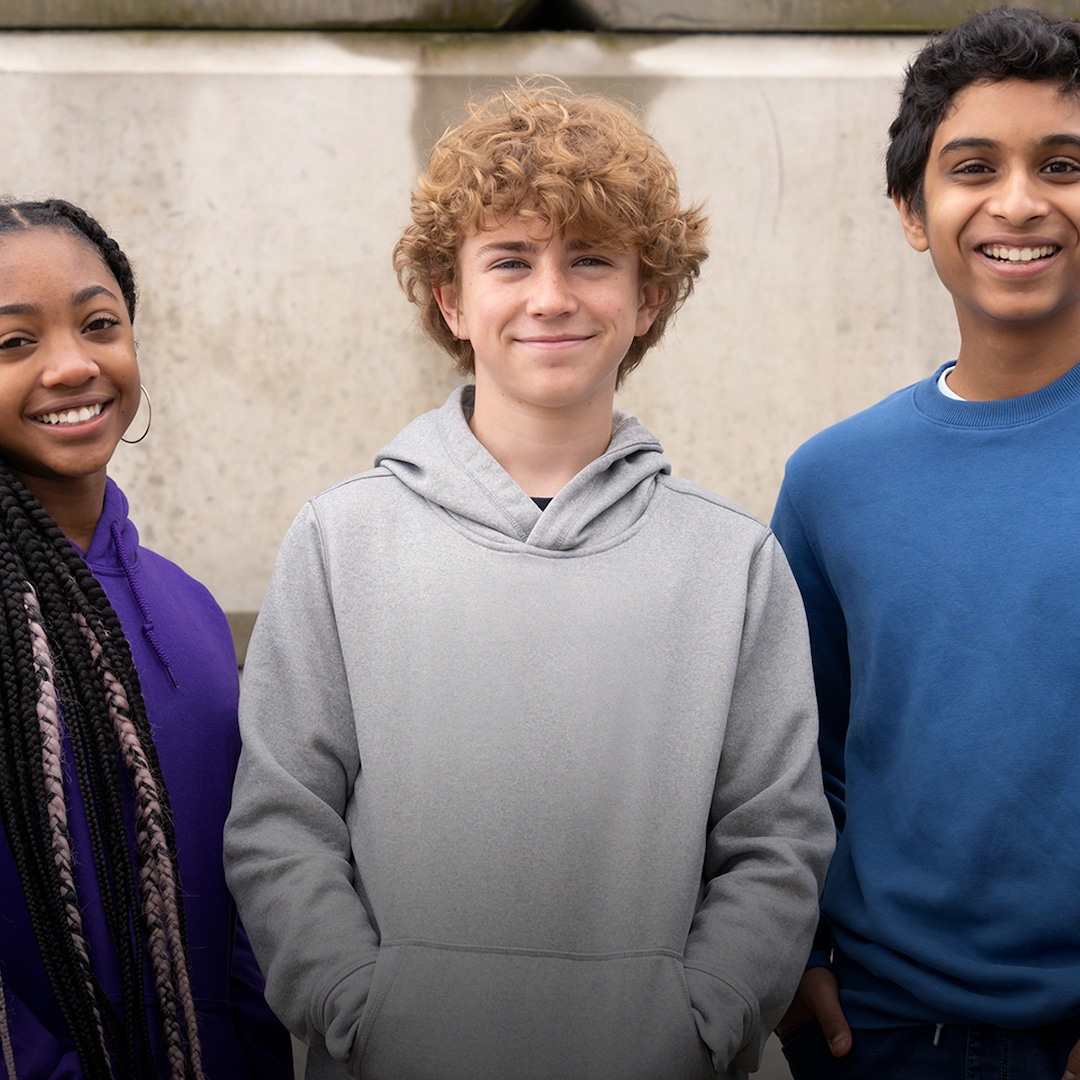 There are officially a couple of Gods amongst these men. 
The Wire's Lance Reddick and Black Sails' Toby Stephens have joined the upcoming Disney+ series Percy Jackson and the Olympians as Zeus and Poseidon, respectively, according to Variety. 
Described as the "all-powerful god of the sky and leader of Mount Olympus" according to the outlet, Zeus is also characterized as "tempestuous and mistrustful. He's promised to wage a war if his stolen thunderbolt is not returned."
We'd probably suggest slipping that thunderbolt back under Zeus' door.
Not only is Poseidon the god of the sea, he's also Percy's father. "Although seemingly absent in Percy's life," his descriptions reads, "many of Poseidon's qualities live in Percy; stubbornness, impulsiveness and loyalty. Though he has stayed away throughout Percy's life, his deep feelings for his son (and Percy's mother, Sally) are evident."
The Adam Project star Walker Scobell will play 12-year-old modern demigod Percy in the series, which also stars Leah Sava Jeffries and Aryan Simhadri as Percy's friends Annabeth and Grover, respectively. 
Britney Spears's Fans Called The Police After She Deleted Her Instagram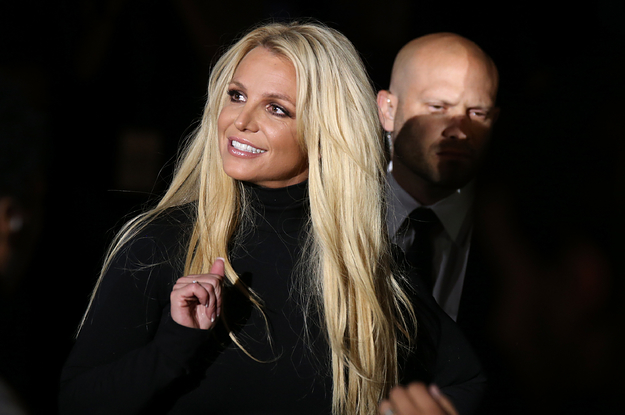 Britney Spears apparently didn't appreciate fans calling the police to check on her this week, and a source familiar with the matter told BuzzFeed News that it's fairly often that fans are calling for wellness checks.
"It is true that some fans reached out as a result of her taking a break from IG for a bit, which is not unusual and is done from time to time, and it was overzealous and the police confirmed there was no issue," the source said.
TMZ reported Wednesday that the Ventura County sheriff's office received calls Tuesday night about Spears deleting her Instagram account within the past 12 hours and that it was fans' concerns that prompted officers to check on the singer.
On Thursday, Spears addressed the police visit in a Twitter post. She said these instances of the police being alerted were "some prank phone calls" and that officers realized they were erroneous when they visited her and saw she was not in any danger. Spears noted the police did not enter her home and left immediately.
"I love and adore my fans but this time things went a little too far and my privacy was invaded," Spears wrote on Twitter. 
"This felt like I was being gaslit and bullied once the incident made it to the news and being portrayed once again in a poor and unfair light by the media," she added. 
Kourtney Kardashian's Naked Dress Is Her Most Unconventional Look Yet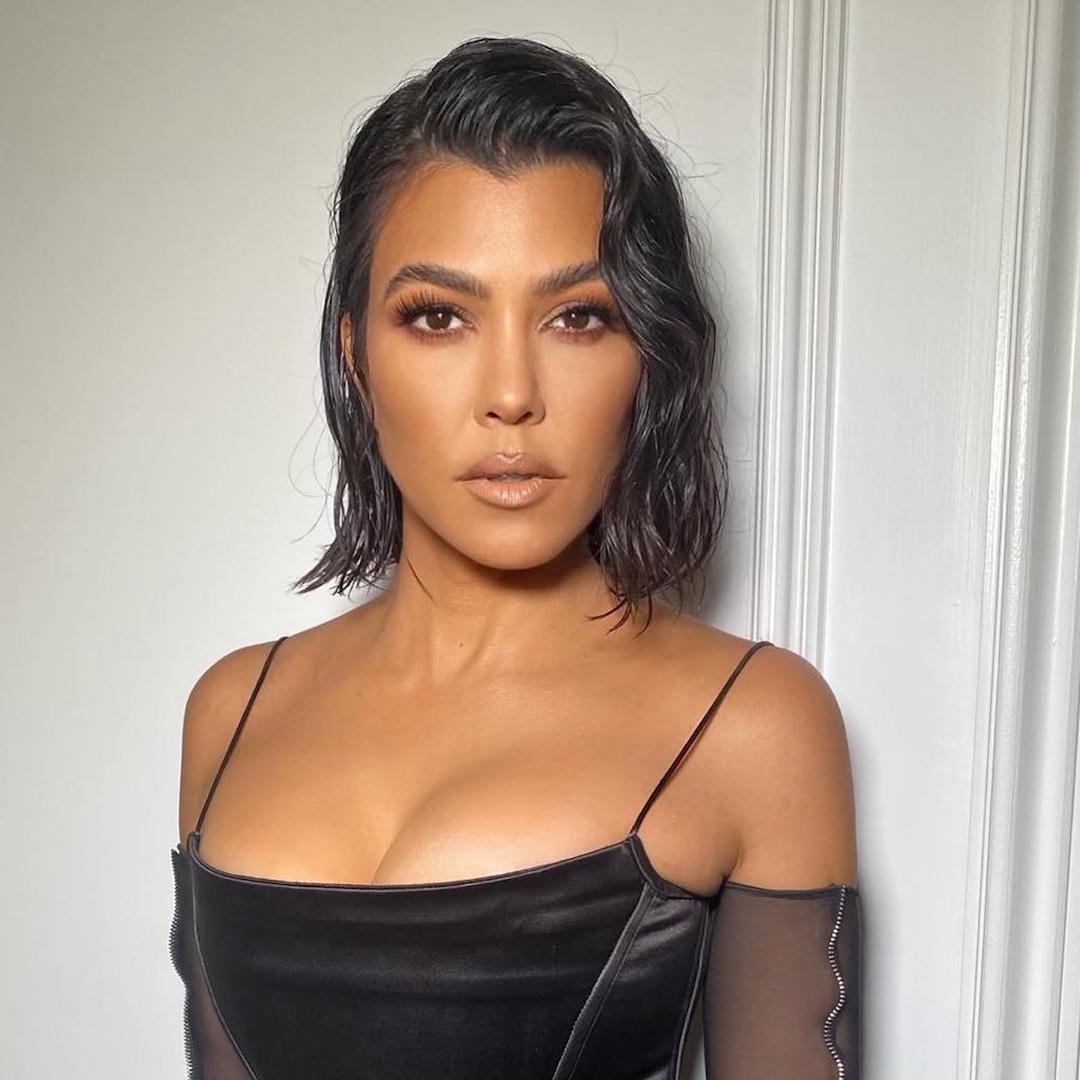 As Kourtney Kardashian once said: "I am the view."
On Jan. 26, the Kardashians star had fans doing a double take when she shared photos of herself in a very unconventional gown. Designed by Balmain, the Renaissance-inspired 'fit featured a nude figure on the front, which made it seem like Kourtney was fully naked upon first glance.
In pictures posted to Instagram, Kourtney—who wore her signature dark locks in an up-do with two strands of hair framing her face—struck several sultry poses while clad in the dress. The Poosh founder also included a video of a phone left off the hook, writing in the caption, "If you'd like to make a call please hang up and try again."
While friend Jonathan Cheban seemingly approved of the look, writing "Can I call collect?" in the comments section, others weren't totally feeling the optical illusion.
"Trying to figure out why her belly button is misplaced," one follower commented, adding that they later realized "it's her dress."