Faraaz trailer: Hansal Mehta thriller marks Shashi Kapoor's grandson's debut | Bollywood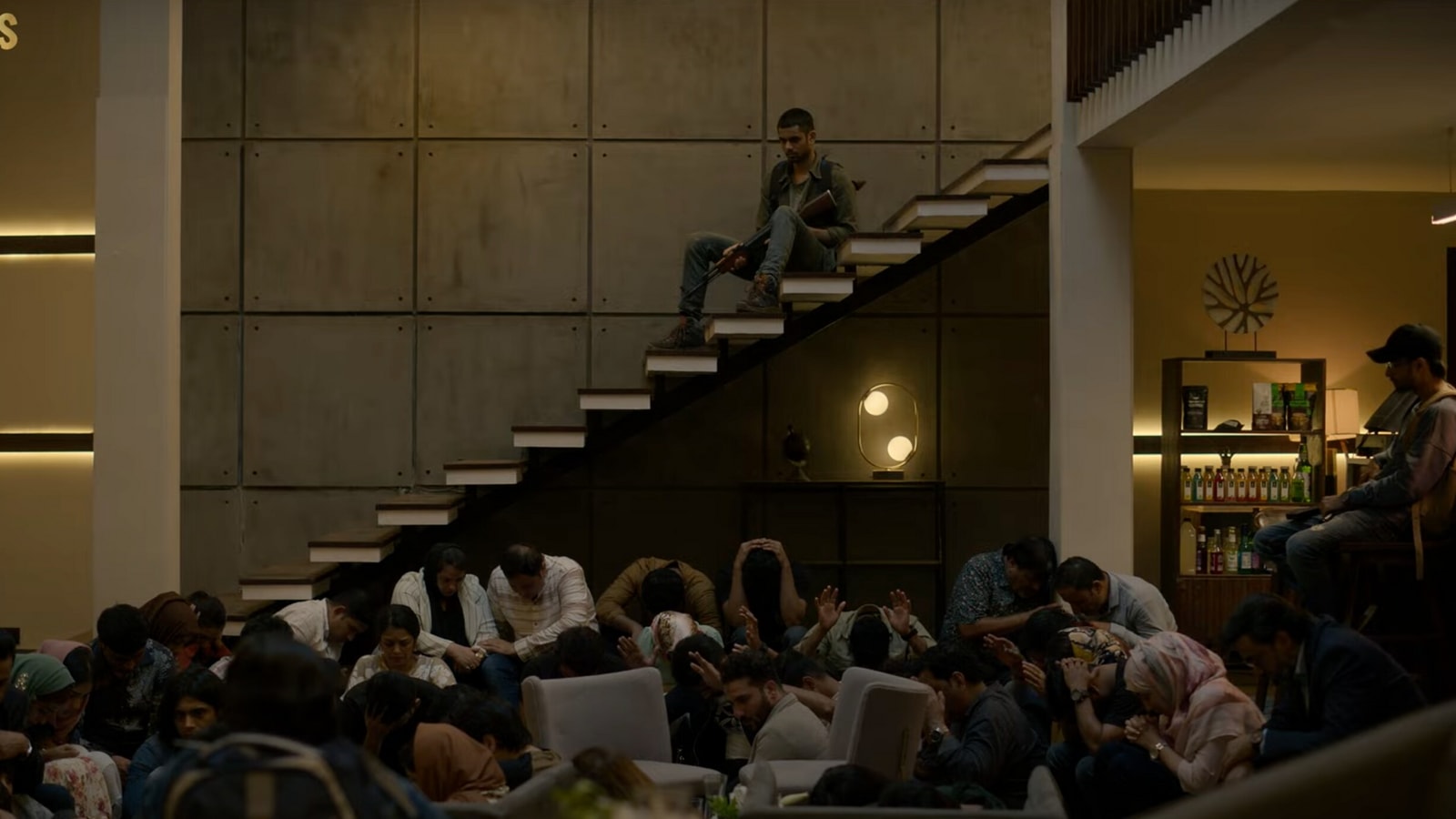 The official trailer of director Hansal Mehta's latest thriller Faraaz was released by T-Series on its YouTube channel on Monday. The over-two-minute-long trailer begins with a glimpse of customers enjoying their meals at the Holey Artisan cafe in Dhaka, Bangladesh on July 1, 2016. Actor Zahaan Kapoor, son of Kunal Kapoor and grandson of late actor Shashi Kapoor, also features in the trailer as one of the customers. Faraaz marks the debut of Zahaan. (Also Read | Faraaz: Hansal Mehta shares poster of his next film, based on our 'polarised times')
As people enjoy a quiet meal in the evening, several terrorists barge in and shoot people randomly. Actor Paresh Rawal's son Aditya Rawal is seen as one of the terrorists in the trailer. While the Bangladesh Police chalk out their plan to bring the hostages out of the terrorists' grip, Aditya's character tells Zahaan, "Faraaz Hussain, Bangladesh ka Shehzada (Bangladesh's prince)?" Faraaz was a 20-year-old who was murdered in the 2016 attack. He was the grandson of Latifur Rahman.
As the police make plans for an attack, Zahaan is seen saving children and fighting with the terrorists inside the cafe. The trailer ends with Zahaan being pushed by Aditya's character and asking what he wants. He replies, "Tum jaeso se apna Islam wapas chahiye (I want my Islam back from people like you)."
The line was a hit with the fans who praised it in the comments section. A person said, "'Tum jaeso se apna Islam wapas chahiye', what a punch." Another fan said, "Trailer is promising that story is full of thriller suspenseful and action. Can't wait." "The names of Hansal Mehta and Anubhav Sinha are enough," read a comment. "What a topic to be seen and discussed. Can't wait to see it!" wrote another person.
Earlier talking about the storyline, Hansal had said as quoted by news agency ANI, "To me, Faraaz is a story of our polarised times. Through the one event that rocked Dhaka — the 2016 attack on the Holey Artisan cafe — I've tried to explore the broader theme of violence and what really drives young, vulnerable minds towards it."
"Designed as a nail biting thriller that plays out over one tense night, my attempt with Faraaz has also been to shine a light on the immense courage and humanity that it takes to stand up against violence. Because standing up against bigotry and the carnage it triggers is the only way to defeat it," he added.
Faraaz is set to release in theatres all across the country on February 3. The film is jointly produced by Bhushan Kumar's T-Series, Anubhav Sinha's Benaras Mediaworks along with Mahana Films – Sahil Saigal Sakshi Bhatt and Mazahir Mandasaurwala. The film had a grand world premiere at the BFI London Film Festival in 2022.
Blake Lively and Justin Baldoni to Star in It Ends With Us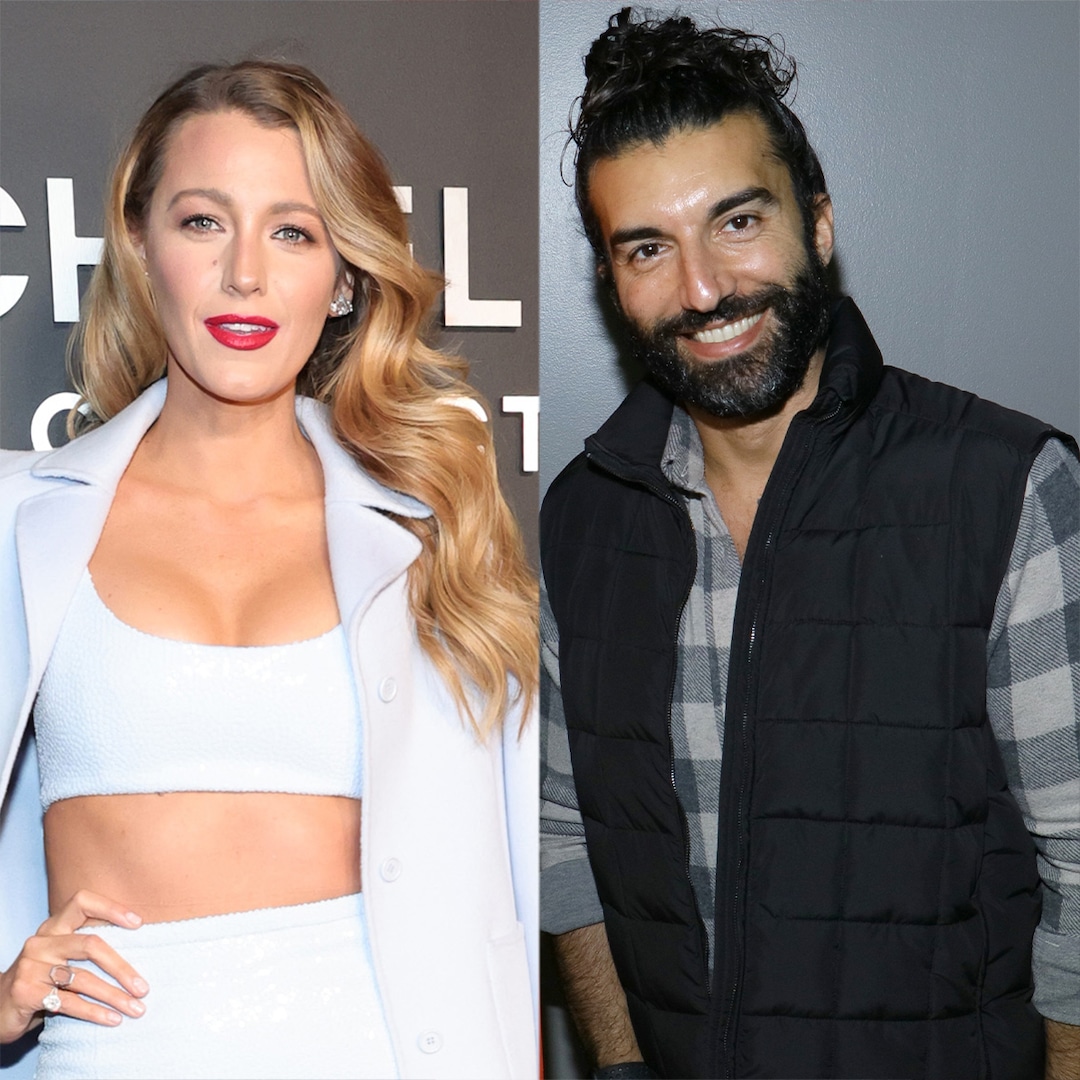 Blake Lively is entering the world of Colleen Hoover.
The actress, 35, will star in the movie adaptation of the best-selling romance novel It Ends With Us, E! News confirms. She'll act alongside Jane the Virgin's Justin Baldoni, who is also directing the film.
As for the behind-the-scenes team, both actors and the author will have creative say as executive producers on It Ends With Us. Other producers include Alex Saks (The Florida Project) and Christy Hall (I Am Not Okay With This), who is writing the script, per a press release from Wayfarer Studios and Sony Pictures.
Blake and Justin are expected to play redheaded florist Lily Bloom and doctor Ryle Kincaid, respectively, with Colleen announcing earlier in the day that she was preparing to reveal those characters' castings. The actor playing Lily's first love Atlas has not been revealed.
"Lily hasn't always had it easy, but that's never stopped her from working hard for the life she wants," reads the book synopsis. "She's come a long way from the small town where she grew up—she graduated from college, moved to Boston, and started her own business. And when she feels a spark with a gorgeous neurosurgeon named Ryle Kincaid, everything in Lily's life seems too good to be true."
John Abraham, Shah Rukh Khan call each other 'uncle' in old Pepsi ad. Watch | Bollywood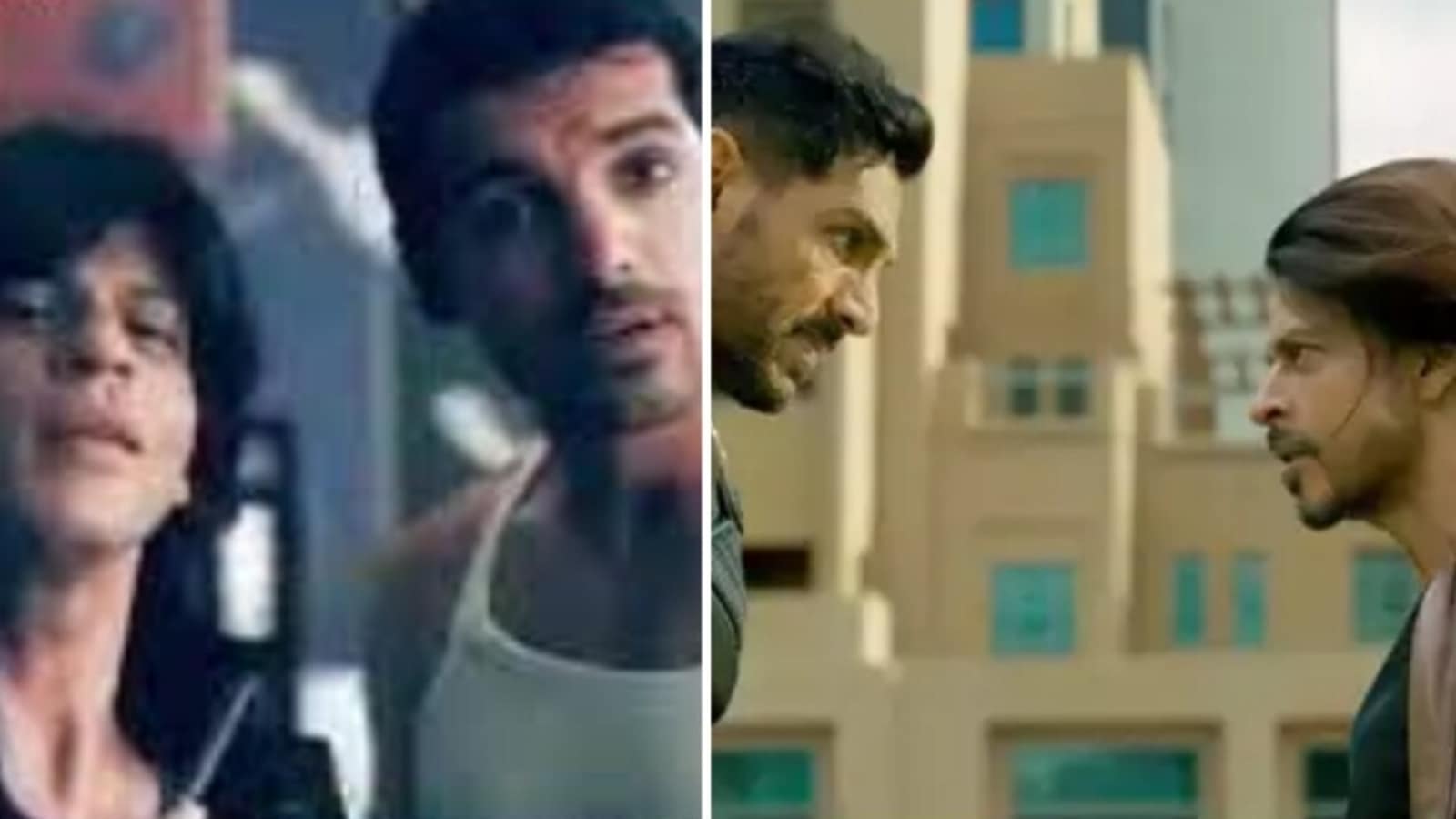 Before co-starring in Pathaan, Shah Rukh Khan and John Abraham were seen together for the first time in an advertisement. In 2007, the actors appeared in a Pepsi commercial, where they poked fun at each other as the vied for the attention of a teenager, who was least interested in them, and had his eyes on the soft drink, which was being presented in a new packaging. Also read: John Abraham pens a note about Pathaan amid reports that 'all is not okay' between him and Shah Rukh Khan
The almost one minute-long commercial shows both Shah Rukh Khan and John Abraham getting upstaged by a teenager with attitude. The advertisement opens in a cafe, where Shah Rukh Khan and John are chatting and mocking each other's hairstyle. A young boy walks in, and, spotting the actors, he walks purposefully towards them. Spotting the boy, who was dressed in an oversized casual outfit, Shah Rukh and John wondered who should give the autograph first to the boy. While Shah Rukh mocked John's body, the latter hinted the actor did not know how to sign an autograph in style.
As the boy reaches them, both of them stop snatching the pen from each others' hands to smile at him. Then the boy makes a gesture, saying, "Uncle, zara side dena (uncle, step aside)." The actors then move apart to reveal a Pepsi vending machine behind them. The boy walks towards the vending machine and gets his Pepsi can, leaving both Shah Rukh and John shocked and embarrassed. Shah Rukh then told John in Hindi, "He called you uncle. I did not like that at all."
Next, Shah Rukh and John spot the same boy again at the cafe. As John gets ready to 'hit him' for insulting him the last time they met, the boy asked Shah Rukh if he was holding his Pepsi can. When Shah Rukh said yes, the boy replied 'thank you, uncle' leaving John in splits. Shah Rukh then said pointing towards John, "He said thank you (to me), and uncle (to you)."
Shah Rukh and John came together for the first time on the big screen in their new movie Pathaan. The action film, written and directed by Siddharth Anand and backed by Aditya Chopra, also stars Deepika Padukone. Pathaan was released on 25 January 2023, ahead of Republic Day 2023 in Hindi, Tamil and Telugu. Before the film's release, there were reports of tiff between Shah Rukh and John over Pathaan. However, both actors have spoken positively about each other in recent social media posts, and also attended Pathaan's special screenings together in Mumbai.
Casey Wilson and Husband David Caspe Welcome Baby No. 3 Via Surrogate
Casey Wilson is embarking on a new chapter of motherhood.
The Happy Endings star has welcomed her third child—a baby girl named Francis Rose—with husband David Caspe, she announced on the Jan. 26 episode of her Bitch Sesh: A Real Housewives Breakdown podcast.
"We now have a baby girl via surrogate," Casey shared. "She is here!"
Casey's new daughter is named after her "best friend of all time," though she and David, 44, have been using a nickname instead.
"Her name is Francis, but we're calling her Frankie," Casey explained. "So, she's Frankie Rose Caspe."
Little Frankie, whose full moniker also contains a nod to Casey's own middle name, joins big brothers Max Red, 7, and Henry Bear, 5. 
Looking back at how she wanted a daughter "so badly," Casey credited her "beyond lovely" surrogate for helping her expand her family. "It's been the most profound experience of my life, going through surrogacy," the Saturday Night Live alum raved. "I can't overstate enough how incredible this woman and friend has been."