Gandhi Aur Godse actor Anuj Saini on being an outsider in the industry | Bollywood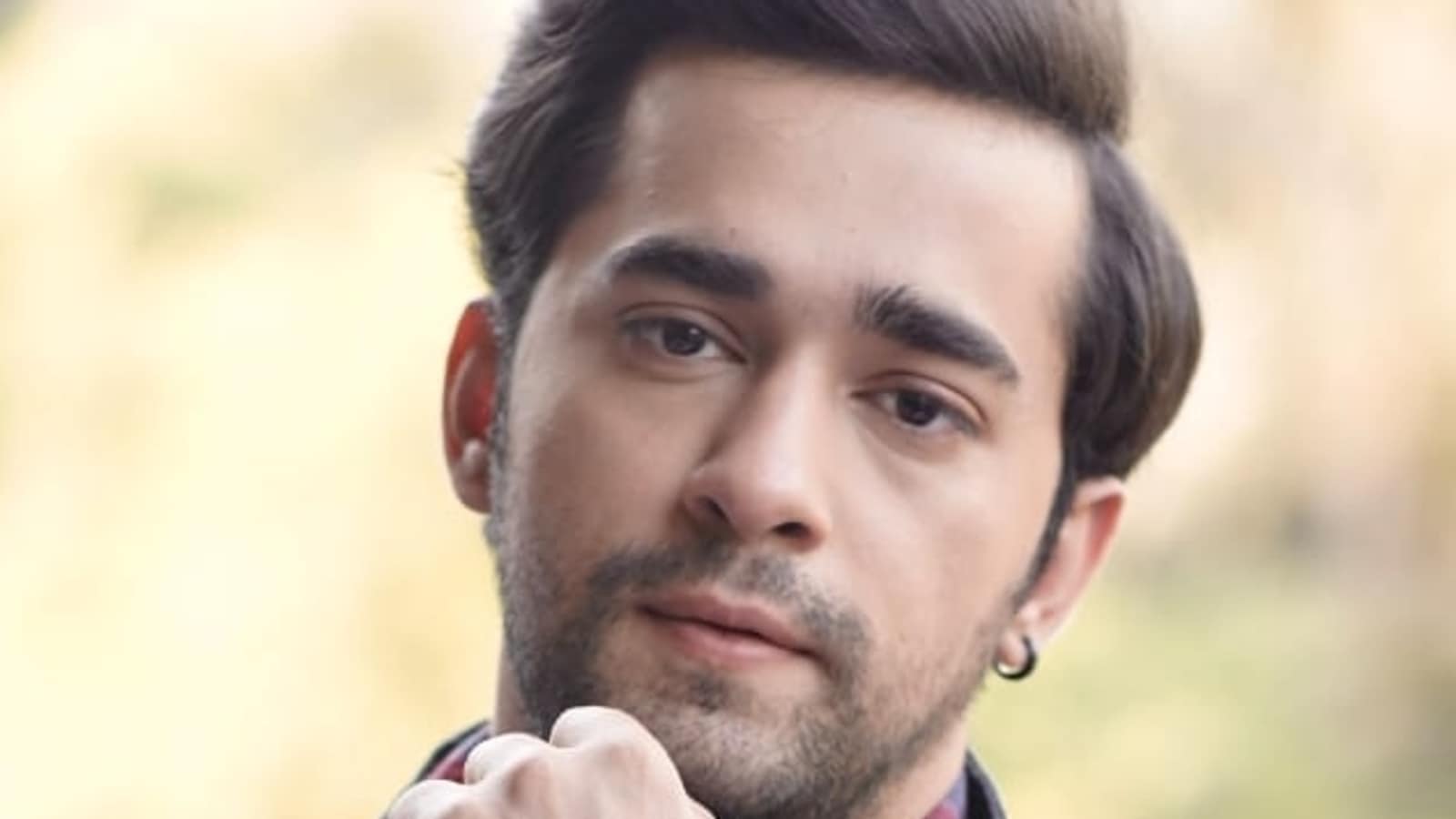 Actor Anuj Saini, who has worked in various ads and music videos, makes his film debut with Rajkumar Santoshi's Gandhi Aur Godse Ek Yudh. In an exclusive interview with Hindustan Times, he recalls how nervous he was when he was meeting the filmmaker for the first time ever. (Also read: Tushar Gandhi reacts to Gandhi Godse – Ek Yudh)
"It was the time when Rajkumar first narrated the story of his film. So, when I first met Rajkumar Santoshi sir, I was meeting a legendary filmmaker and I was very nervous. I was like 'what will I say, how will I react and what shouldn't I say?' However, as soon as we sat down, he made me so comfortable I felt like I have known him for ten years. He made me feel like his son. After that, I was never nervous, (now) he is like my family, a mentor, and father (figure) in the industry."
Anuj also said that Rajkumar is very cool, calm, and composed, on the sets and knows exactly what he wants from his actors. "He will give narration, tell you how and what to do. It becomes easy for us, his style of narration is so unique that even the toughest scenes look like pieces of cake. He has a hunger for perfection. He is also very patient."
The film also marks the debut of Rajkumar's daughter Tunisha Santoshi who has been paired against Anuj. Asked about working with the director's daughter, he said, "Tunisha Santoshi is there, but she was treated like anyone else (on the sets). No one could tell she was the director's daughter. There was never a moment when I was reminded that she is the director's daughter."
He added, "She is very grounded and down-to-earth and hard-working, did not seem like she was working on her first film. She was treated like how I was."
Gandhi Aur Godse Ek Yudh explores the heated debate between two very different ideologies – Mahatma Gandhi and Nathuram Godse. The film is set in a world where Gandhi survived Godse's attack and meets him in the prison to discuss ideologies.
Asked if he was skeptical of backlash or criticism, given the controversial topic of the film, Anuj said, "When I heard the narration, (I knew that) the film will answer a lot of questions about Godse and Gandhi. The film does not show anyone as the hero or the villain – it just portrays facts. It is a pure content-driven film. I was not at all skeptical about the topic as I knew we are portraying facts. (There were) no second thoughts about the film."
Elaborating on his role in the film, Anuj said, "It was challenging because I wasn't playing a character from this era, but from 70 years ago. To adapt to the way they talk, their body language and all…that was challenging. I managed to overcome the challenge thanks to workshops, rehearsals and guidance from (Rajkumar) Santoshi sir. It was a good experience that made me learn a lot."
Anuj has also worked with stars such as Janhvi Kapoor and Alia Bhatt on various advertisements. Recalling the experience, he said, "I once shot an ad with Alia. She was riding the scooty and I sat behind her. The entire time, she constantly asked me if I was okay. Then I shot an ad with Janhvi and during the break we sat in different corners of the room. When somebody from Dharma (Productions) came to meet her, she introduced me to the person. She did not need to do that, but she did. That is how well-behaved, well-mannered and grounded they are."
He also recalled how Pankaj Kapur stood on the sets for six-seven hours at a stretch while shooting an ad. "Such a senior actor, and for the entire schedule, he was constantly standing."
Anuj also shared the difficulties of being an outsider in the film industry. "As an outsider, it is very difficult to even arrange a meeting. I am not blaming anyone, but there is so much competition and everybody is super talented. If you do not know anyone, arranging a meeting may take six months, it may even sometimes take years."
He added, "I am not blaming but it is difficult. This was the biggest challenge I faced. Of course, I also learnt that you must keep working hard, and improving your craft. If you have talent, it cannot be hidden."
Lululemon Belt Bag Restock: Shop Before They Sell Out… Again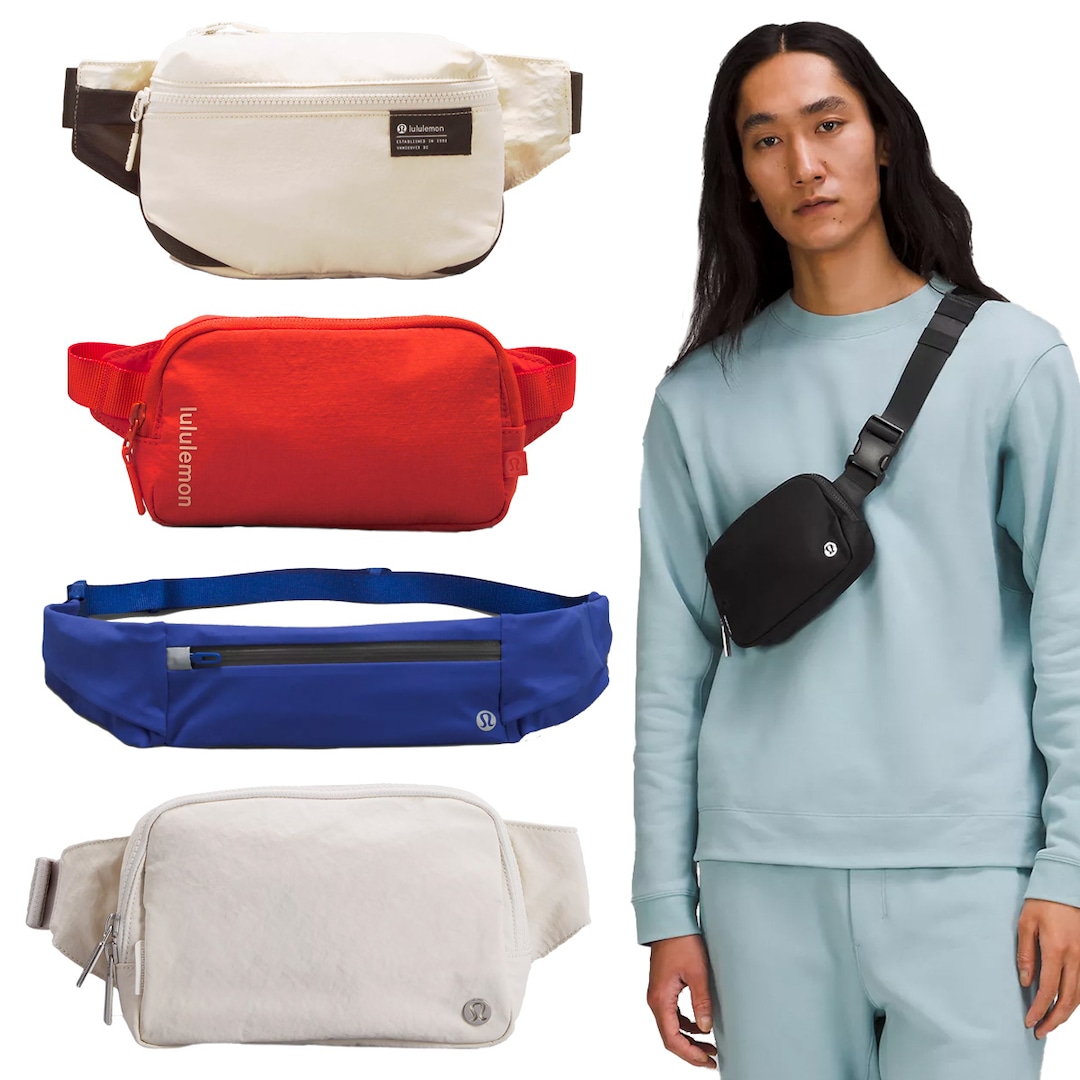 We independently selected these deals and products because we love them, and we think you might like them at these prices. E! has affiliate relationships, so we may get a commission if you purchase something through our links. Items are sold by the retailer, not E!. Prices are accurate as of publish time.
If you're reading this, stop what you're doing and shop. There are some lululemon belt bags back in stock, but not for long. I repeat: the lululemon Everywhere Belt Bag is back in stock. I will keep it real with you: a lot of them sold out while I was writing this article. Hurry up and shop! If you're looking for the ultimate It Girl accessory that's just as practical as it is cute, you need one of these bags.
You can wear it on your waist, of course. Or you can rock it as a shoulder bag or even a crossbody, depending on how you adjust the strap. There are lots of possibilities for this hands-free, on-trend style. This is not a drill. Head over to lululemon before these belt bags sell out…again. They always do. Trust me on that.
Swastika Mukherjee reveals if she regrets her arranged marriage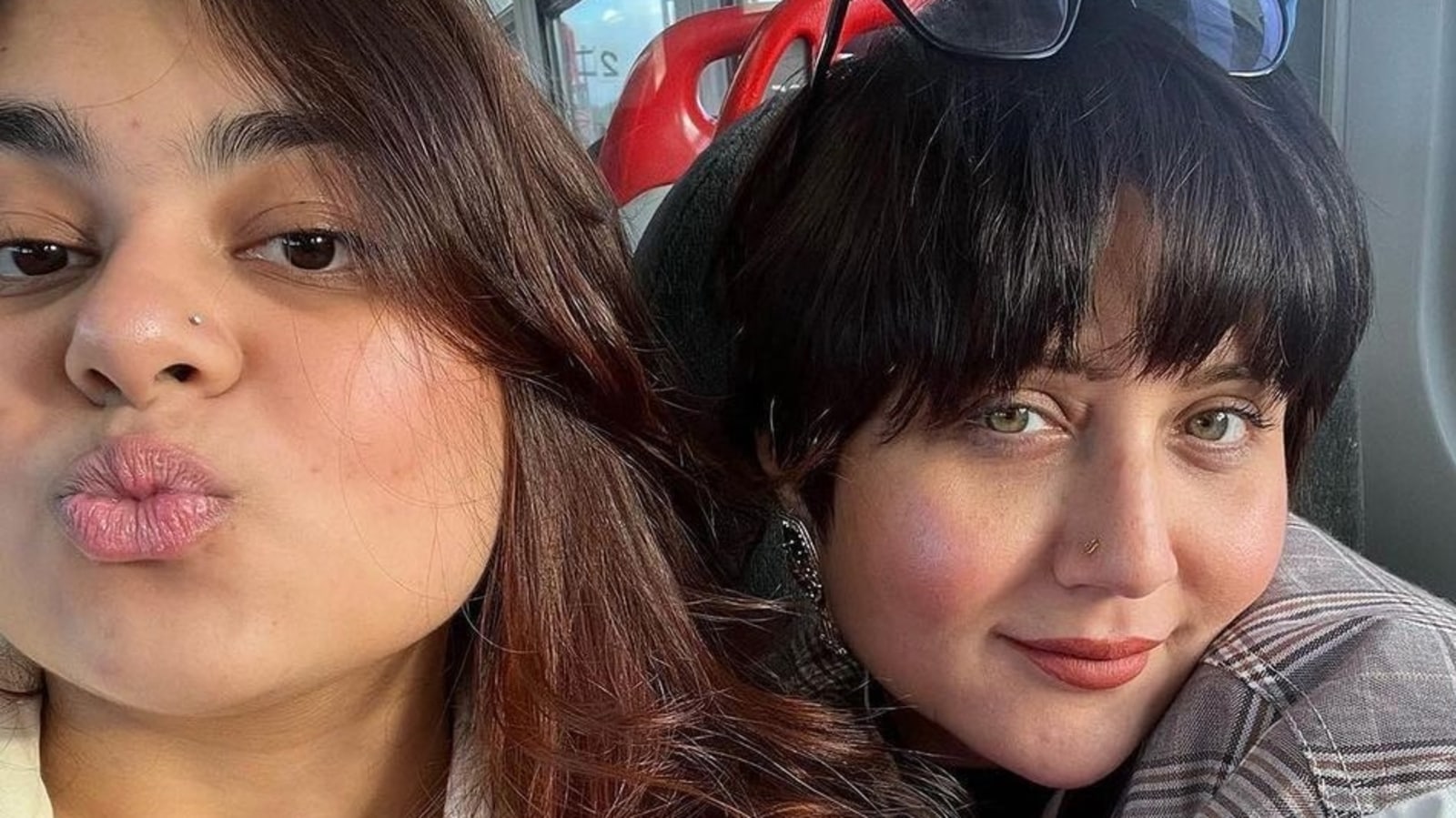 Actor Swastika Mukherjee has often spoken about being a single parent to her daughter Anwesha, who in now studying in Cardiff, UK. In a new interview, the actor was asked if she was angry at her parents for getting her married at a young age. Swastika also spoke about if she regretted her arranged marriage. In 1998, Swastika had married Promit Sen, and the marriage had last a couple of years. Also read: Swastika Mukherjee asks why she is called a 'Bengali actress' and not an 'Indian actress'
Swastika Mukherjee, who appears in Bengali and Hindi films and television, was last seen essaying the role of a mother – Urmila Manjushree – in the Netflix film Qala. However, in her personal life, the actor, who shared a fractured relationship with onscreen daughter Triptii Dimri in the film, is 'eternally grateful' for her daughter Anwesha. Swastika said she would 'have been a wreck' without Anwesha.
Swastika opened up about her arranged marriage and her daughter in a recent chat with RJ Stutee. When asked why she 'got married very early', and if that was her decision, the actor replied, "No, it was an arranged marriage."
When asked if she regretted it (the arranged marriage) or it made her angry with her parents, Swastika said, "I don't regret it at all because the moment I think about that I could have lived my life without it (the marriage), then I think that Anwesha (her daughter) would have not been there. And that thought just leaves my existence as fast as Flash (American comic strip superhero from DC Comics). So, I am eternally grateful to the universe that she (Anwesha) is there in my life. Otherwise, I would have been a wreck (without her) because this profession has its own struggle, which is very real."
Swastika often shares pictures with her daughter on Instagram. On her birthday in December 2022, the actor had reacted to her daughter's birthday post featuring their pictures during a recent trip abroad, and written, "Note that this post is a mean girl post. I still love you though and remember that your birthday is next month. I will take badla (revenge)." In the original Instagram post shared by her daughter, Anwesha had written, "Happy birthday to my gorgeous mother. Please stop doing stupid things in life and crying to me. Still love you though, irrespective of how much you annoy me."
On January 24, Swastika had shared a video montage on Instagram of her daughter as she wished her on her birthday. The daughter of Bengali actor, late Santu Mukherjee, Swastika made her acting debut, while still studying in college, with the Bengali TV serial Devdasi, before appearing on the big screen for the first time in Hemanter Pakhi (2001). Since then, she has appeared in many Bollywood films such as Detective Byomkesh Bakshy (2015) and Dil Bechara in 2020, among others.
We have documented all of John Abraham's negative roles, take a look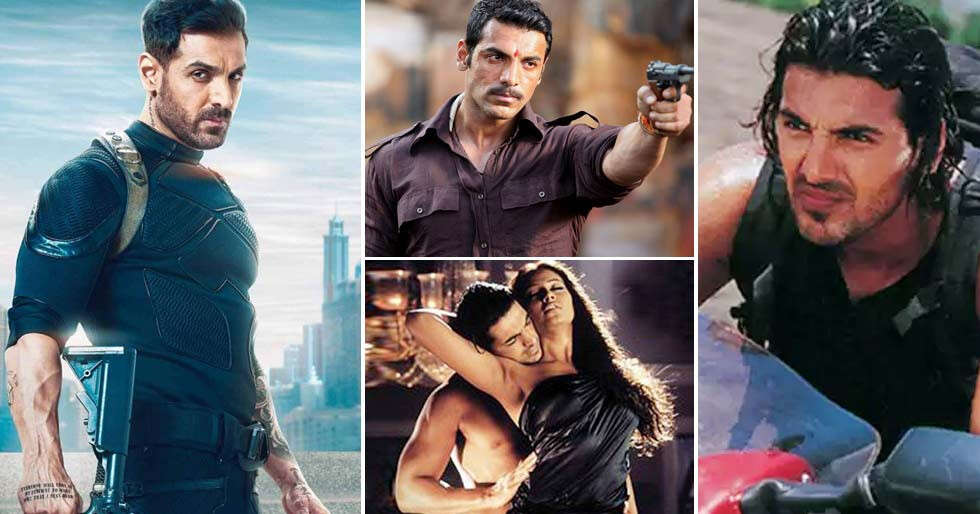 The "heroes" of Bollywood once shied away from playing villains because they believed it might damage their "public image." There was a time in Hindi cinema when some actors took on negative roles purely because they were "rejected" by the "big stars," and that decision made them an overnight sensation. Nowadays, actors have no qualms about doing so and refer to it as "experimental" because they just want to demonstrate their acting versatility.
The fantastic trio of Shah Rukh Khan, John Abraham, and Deepika Padukone are basking in the glory of Pathaan's success as it continues to shatter box office records. The three of them have received praise for their roles in the action and drama-filled movie.
However, Pathaan isn't John Abraham's first rodeo as a villain.Here are his top films where he played a negative role:
New York
Zinda
Race 2
Ek Villain Returns
Shootout at Wadala
Madhoshi
Pathaan
if( typeof skinningExist !== 'undefined' && skinningExist == true){
document.getElementById('socialsticky').style.display="none";
}
window.fbAsyncInit = function() {
FB.init({
appId : '301265226619562',
session : ", // don't refetch the session when PHP already has it
status : true, // check login status
cookie : true, // enable cookies to allow the server to access the session
xfbml : true, // parse XFBML
oauth: true
});
};
(function(d, s, id) {
var js, fjs = d.getElementsByTagName(s)[0];
if (d.getElementById(id)) return;
js = d.createElement(s); js.id = id;
js.src = "
fjs.parentNode.insertBefore(js, fjs);
}(document, 'script', 'facebook-jssdk'));