Honey Singh on his 'bimari': Mujhe Covid-19 huya tha mental health ka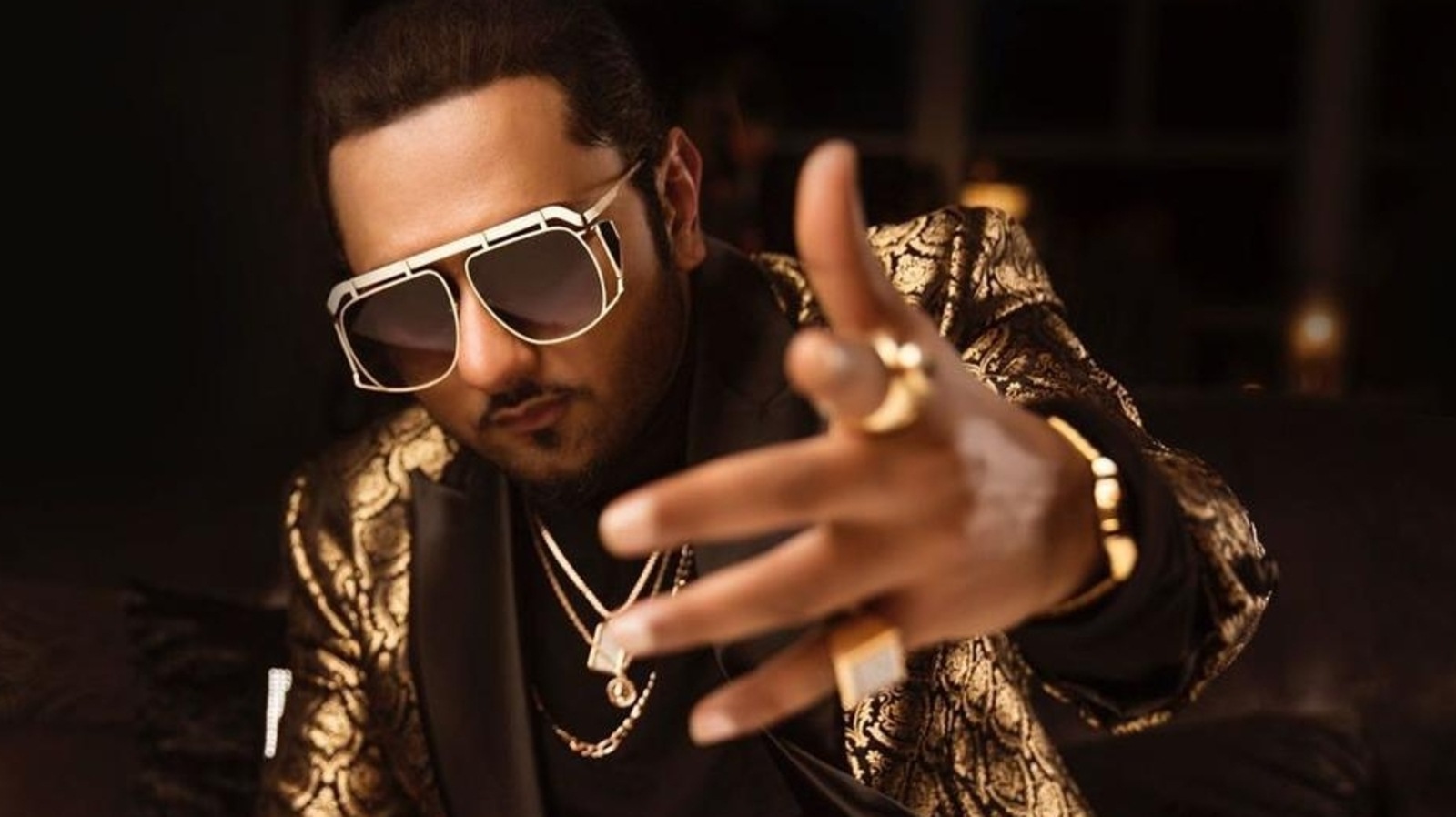 Yo Yo Honey Singh's new album Honey 3.0 is out. The rapper-singer had taken a break from making music around 2016. In a new interview he has talked about his struggle with depression and opened up about his mental health. Talking about the difficult journey of getting treated, Yo Yo Honey Singh also detailed how he had lost all sleep in the process and become an alcoholic. (Also read: Honey Singh says 'girls in our country should learn' from Uorfi Javed, calls her fearless and brave)
Honey Singh also said that he never had things like anxiety and depression, and it took more than two years to get it confirmed and more three years to get a suitable doctor for treatment. That was the reason for his long absence from making music.
In an interview with Brut India, Yo Yo Honey Singh talked about his mental health journey and what took him so long to recover. "Bhai mental health ek aisi bimari he jiske bohut saari variations he. Ye main batana chahunga saare mere chote bhaiyon ko… ki iske bohut saare colours he, anxiety, depression kuch bhi nhi he… woh ek sardi zukham he. Mujhe Covid-19 huya tha mental health ka. Ise psychotic's symptom of bipolar disorder bolte he bohut dangerous chiz he, kisiko bhi na ho,mere dushman ko bhi na ho.. aisi cheez he. I prayed for death every day, every night. (There are a lot of variations in mental health that I would like to tell everyone. There are many colours to it. Anxiety, depression are not even close… they are similar to cough and cold. I had Covid of mental health. It is known as the psychotic's syndrome of bipolar disorder which is very dangerous. I wish no one gets this disease, not even my enemies.)
Last year, Yo Yo Honey Singh had introduced model-actor Tina Thadani as his girlfriend at an event in Delhi. In 2022, Tina had featured in Honey Singh's Paris Ka Trip music video. He was previously married to Shalini Talwar. In September last year, Honey and Shalini got divorced. He reportedly paid an alimony of ₹1 crore for the divorce settlement. Now Yo Yo Honey Singh is ready to make a comeback to the industry after a long hiatus. Among his latest film songs is De Taali from Bhool Bhulaiyaa 2 featuring Kartik Aaryan. He will also have songs in Akshay Kumar's upcoming film Selfiee and Salman Khan's Kisi Ka Bhai Kisi Ki Jaan.
Trending Topics to Follow
Mumtaz appears on a TV show for the first time. Watch new Indian Idol promo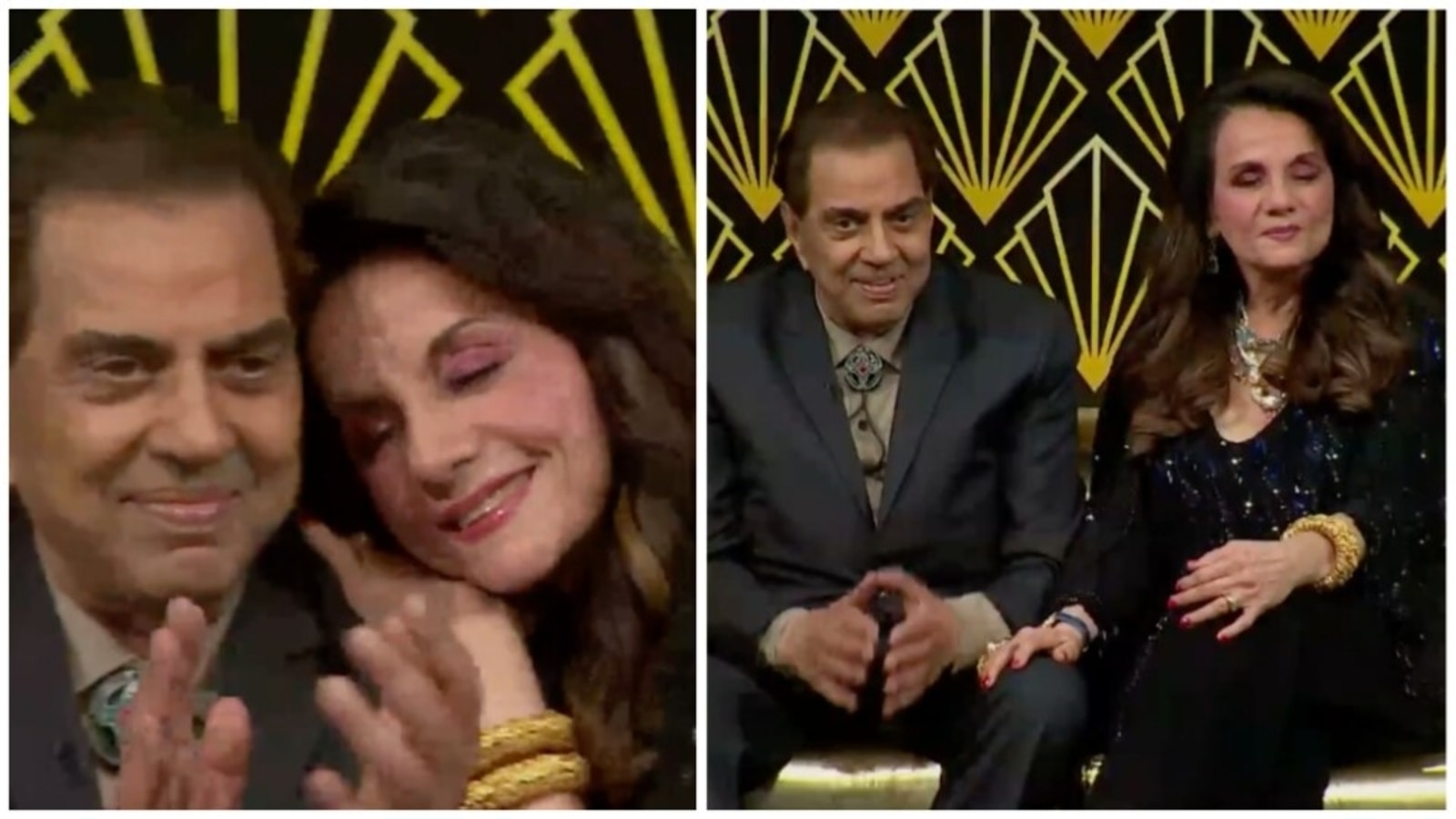 Mumtaz surprised her fans as she appeared on a TV show for the first time on Wednesday. Sony Entertainment Television has shared a new promo for the upcoming episode of Indian Idol 13, which will feature Mumtaz and Dharmendra as guests. (Also read: When Mumtaz said no heroine except Waheeda Rehman ever spoke to her, did not even say hello)
Dressed in a shimmery golden outfit with large golden bangles and her hair styled in big waves, Mumtaz sat next to Dharmendra on the sets of the show. Dharmendra was seen in a formal grey suit. Both of them held hands as host Aditya Narayan introduced Mumtaz to the audience.
"Today is a special day due to two reasons. First, Dharmendra and Mumtaz are seen together after 50 years, two stalwarts of Hindi cinema. They did two films together. Loafer and Jheel Ke Uss Paar, both released in 1973. Secondly, she never went to any show despite thousands of requests. For the first time, she has come here on her own accord to meet her favourite singers," he said. Fans of the veteran actor were excited to see her again. "My diva Mumtaz love u," read a comment on Sony's post.
The 74-year-old actor Mumtaz made her debut with the 1958 film Sone Ki Chidiya at the young age of 11. She went on to feature in several hit films with Rajesh Khanna and they were a popular onscreen couple. After a break of 13 years, she came back onscreen with Aandhiyan in 1990, but quit acting after that.
Mumtaz doesn't live in India but interacts with her fans through her daughter's Instagram account. During an Instagram Live, she spoke about the possibility of her comeback to movies. "Bollywood? I do not know. I am not sure if I will get the kind of role that really touches my heart and it will be nice and people will appreciate it." She then added, as her daughter laughed, that, "First I will have to take my husband's permission. He will say, 'Okay you can do one'. Then maybe I will. Otherwise no."
Dharmendra is still active in the movies and will soon be seen in Karan Johar's Rocky Aur Rani Ki Prem Kahani.
Jennifer Anistons look in a Manish Malhotra lehenga in the Murder Mystery 2 trailer goes viral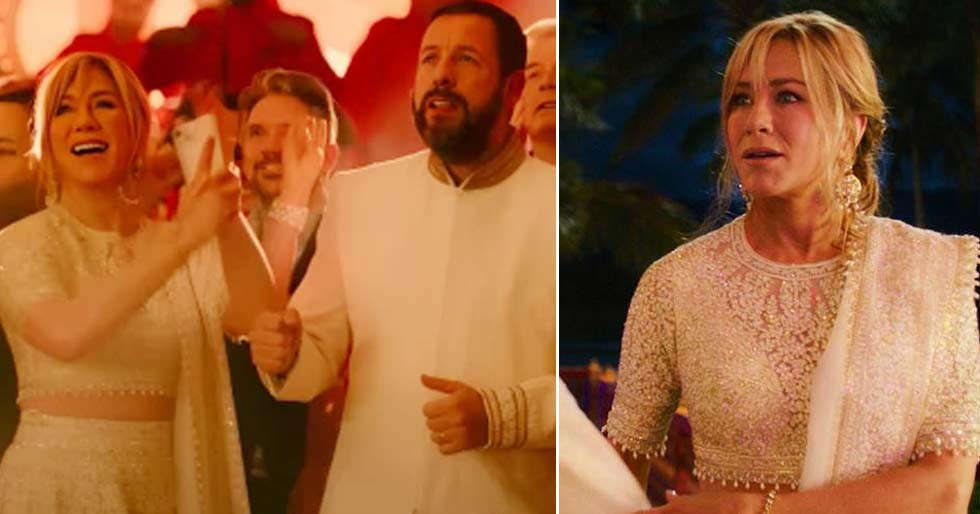 Hollywood stars getting clicked in Indian wear these days is not a rare sight. There are plenty of accomplished designers in India who have had their designs picked by International singers and actors who have flaunted traditional wear at various events. The latest is none other than Jennifer Aniston who went for a gorgeous Manish Malhotra lehenga in her upcoming film Murder Mystery 2.
Jennifer looked stunning as always, what was even more beautiful is how she truly went Indian with her choice of accessories to finish the look. She was seen sporting a messy bun and Kundan chaandbaalis.
Manish Malhotra has been a go-to Indian designer for many stars, hence this does not come as a surprise.

Source link
Against the Tide review: Men at crossroads in Mumbai's Koli fishing community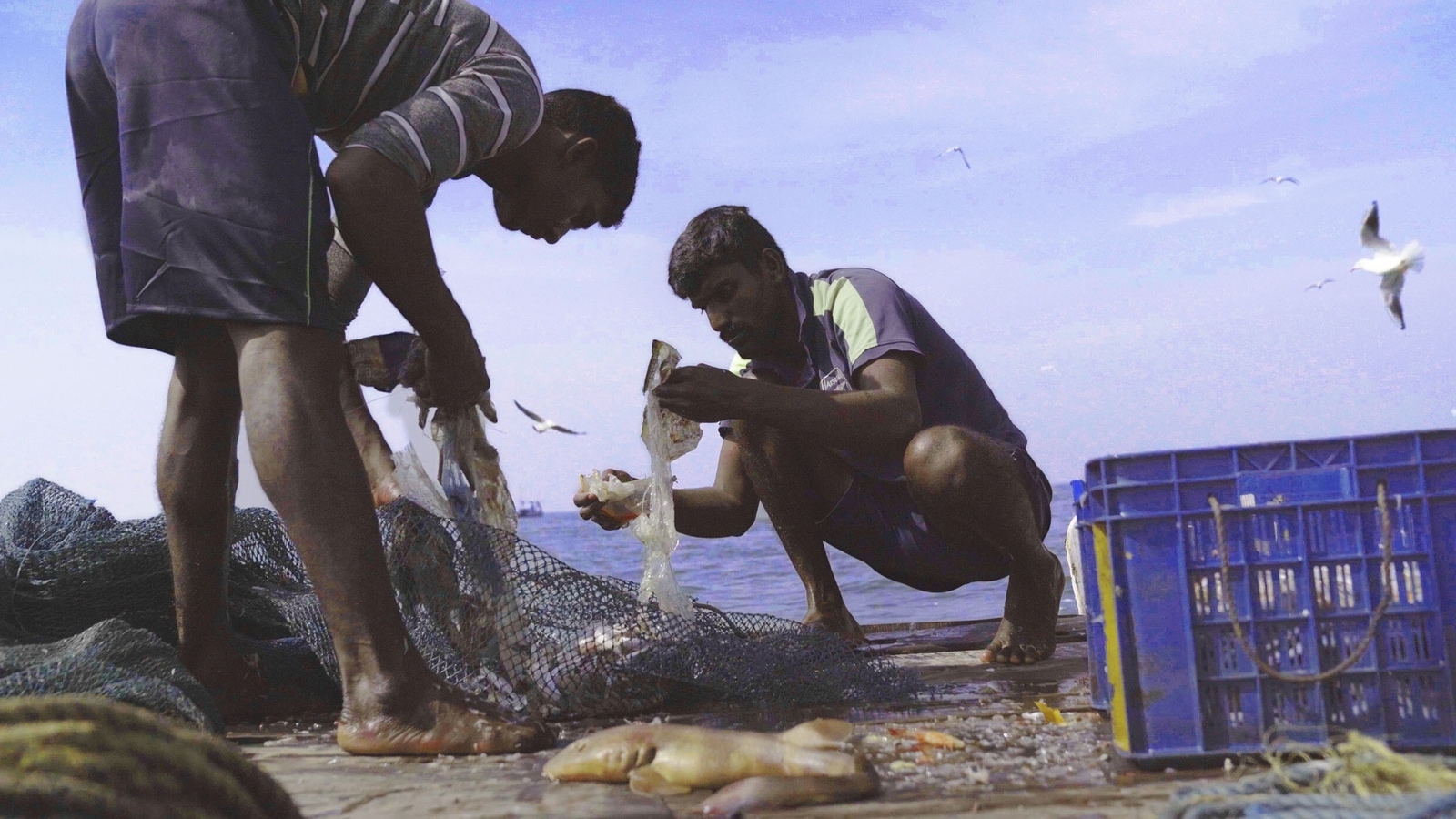 In a scene from Sarvnik Kaur's Against the Tide, the only Indian documentary that premiered at Sundance Film Festival this year, a fisherman from the Koli community in Mumbai, named Rakesh, faces an extremely violent storm as he makes his way ahead. In this weather, there are far more chances of catching fish, he knows. Its a stark, wordless scene shot from behind- as Rakesh pulls his swaying boat ahead. In more ways than one, this scene combines the danger and faith that lies at the heart of this fragile, expansive film.
Rakesh is not the only one that Kaur is interested in. Her focus also shifts towards Ganesh, who has a larger boat and uses the modern fishing technology of using LED lights to catch fish. He has studied in Scotland, and has newer ideas. Rakesh, on the other hand, adheres to the fishing traditions that he had learnt from his father, and catches small amounts of fish near the dock, in the shallow waters. He will give into the allure of catching fish using a different, illegal technology, that will certainly harm the sea. Both Rakesh and Ganesh belong to the indigenous Koli community of Mumbai, and also happen to be friends. With shifting circumstances forcing them to confront their assumptions and lifestyles, Rakesh and Ganesh struggle to maintain their friendship.
The first component of Against the Tide that quickly settles in is the invisible lens that hovers around the lives of both these men. This is not a documentary where there are people who are speaking to the camera directly, and explaining their perspective. Neither Rakesh nor Ganesh are provided that structure of exposition- as Kaur fashions the film like a piece of narrative fiction; it almost blurs the lines between documentary and independent feature. This takes time to sink in, as there are scenes when the conversations tether around the edges of uncomfortable truths and realizations. Does the camera simply watch them as their friendship turns sour? Yet, Kaur never gives in, and aided with cinematographer Ashok Meena, lets the camera observe the two men from a paradoxical distance. The effect perplexes and illuminates, as the line between what is 'real' and what is partially 'staged,' becomes inevitable.
The cinéma vérité approach of Against the Tide (for which it won Special Jury Award for Verite Filmmaking at Sundance), examines the relationship between two men as a microcosm to expand on the larger unspoken evils that they cannot bridge- between tradition and modernity, the power dynamics built by the imbalance of class, and the inescapable structures of the Indian household. Only then does one realize why it works. Against the Tide is not interested in the skills and processes used for fishing- and this choice works to a perplexing degree of truthfulness. There is no gorgeous underwater sequences to romanticize the process. At most times, when Rakesh pulls in the net, there's a ton of waste from which he has to manually pick the fish and throw away the rest. The work demands double the effort and patience, so where is the time for fooling oneself in seeing the beauty in it? Rakesh's standpoint is enough to hint his concerns for a world headed towards the bitter reality of climate change. Kaur makes time to show how he preserves some amount of his home made food for the crows that settle on his roof, even on a harsh day of rainfall.
Against the Tide is stark and unrelenting in its transparency of a country where there is no language in expressing how the socio-economic divide has slowly eroded a community at large. The grievances of the Koli community alone is reflected in the later scenes when Rakesh will have to make a tough choice for the sake of his family. The editing by Atanas Georgiev and Blagoja Nedelkovski are effective in creating a specificity in the 97 minutes of screentime, even as Kaur never operates towards a grand resolution or payoff. In her film, neither of the men are villains. The bristle, cold tone might be frustrating to some, but is necessary to stay afloat in the harsh, unforgiving tide of capitalism.