Jankee Parekh wishes husband Nakuul Mehta on 40th birthday with message, video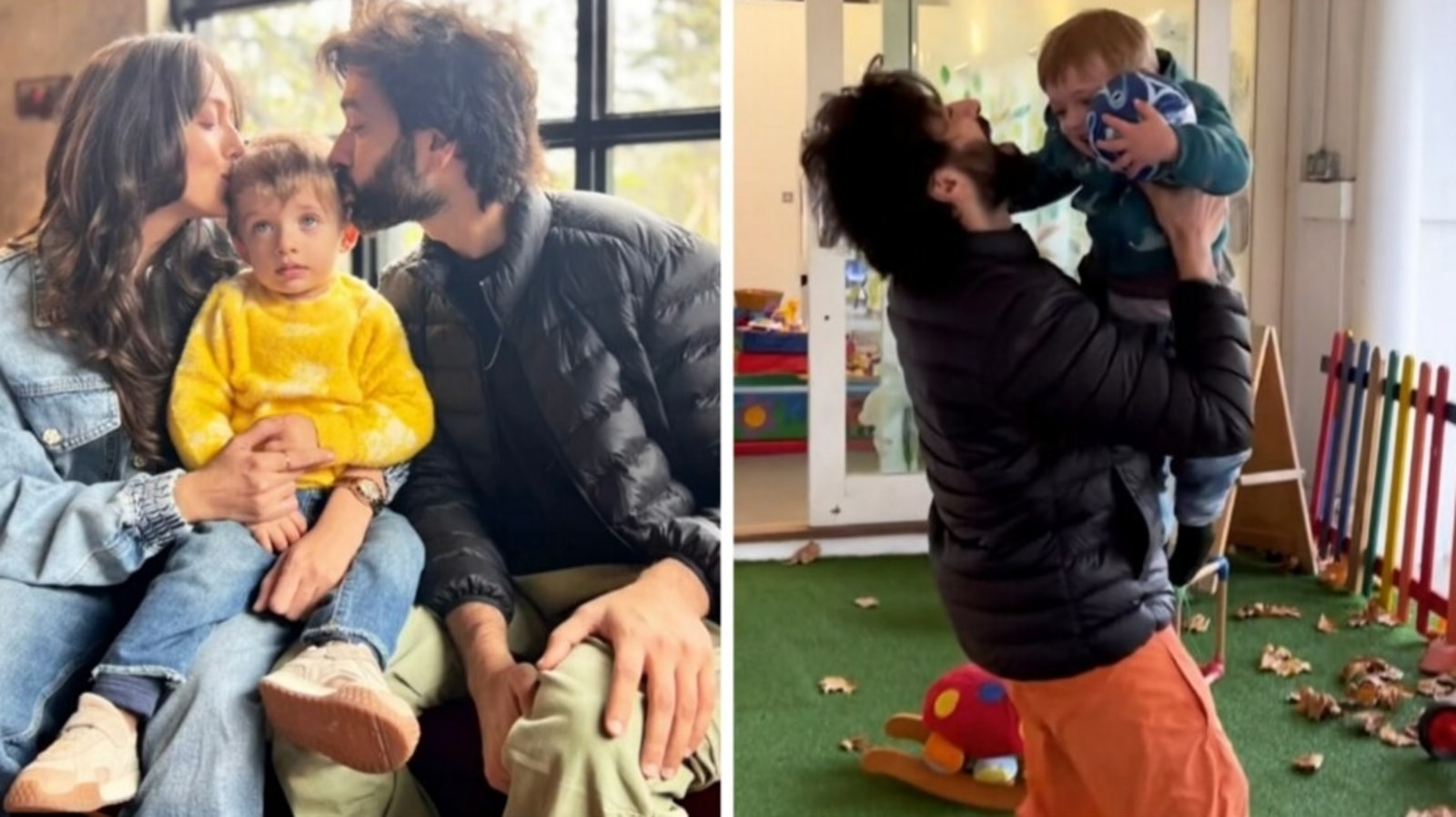 Singer Jankee Parekh wished her actor-husband Nakuul Mehta on his birthday via an Instagram post. Nakuul turned 40 on Tuesday. In her post, She shared adorable short videos of Nakuul with their son Sufi. The father-son duo can be seen spending quality time with each other. Jankee wrote a long heartfelt message, calling Nakuul 'my forever love'. Along with fans, Nakuul reacted to his wife's heartwarming post. (Also read: Farhan Akhtar wishes 'pa' Javed Akhtar birthday with a beautiful note)
Taking to Instagram Reels, Jankee posted a video. In the clip, Nakuul can been seen playing with his son, Sufi, in a carefree manner. He enjoyed swing with him. Then, he took Sufi for a morning walk in stroller. The two sat together and read a book. In another, Nakuul, along with Jankee, enjoyed a swing at night with their son. At the end, Jankee shared a picture, in which the couple planted a soft kiss on Sufi's head.
Sharing the video on Instagram, Jankee wrote for Nakuul, "40 incredible years to my beautiful man (smiling face with red heart eyes emoji). And how fortunate I am to have been a witness to and a part of his life for more than 20 years now. Out of the many hats that you wear, my most favourite is and will always be that of you being Sufis' Dadda. From being kids to now raising our own, life has come full circle."
She further wrote, "Watching you with Sufi makes my heart so full. I just want you to know how much Sufi and I truly appreciate all that you do for us every single day. Thank you for being the best father for Sufi, the most caring husband for me. You are my best friend and the most special partner I could have hoped for through this journey of life. Your heart has an infinite capacity to give love and I pray that you never cease to realise that. I pray that you touch lives, inspire millions and continue to get inspired for as long as you live. I pray that as you keep evolving and growing as a person, you take everyone along, like you always have. I pray that you continue to find happiness and joy in the simple and little things. I pray that our bond becomes deeper and stronger with each passing day."
She concluded her long message by saying, "And one day when Sufi is old enough to realise what all you have been able to do in your life, he smiles brightly and proudly says, 'That's my Dadda!' Happy birthday my forever love." Reacting to the post, Nakuul wrote, "Straight tears (two red heart emojis)." To which, Jankee dropped kiss and heart emojis.
Actors Dia Mirza commented, "Happy birthday @nakuulmehta (tiger and blue butterfly emojis)" and Kishwer Merchant wrote, "Happy birthday nakul mehta, caption (teary eyed emoji)." One of Nakuul's fans commented, "Ahh, he does not look 40." Another fan wrote, "So beautiful and heartfelt, happy birthday Nakuul."
Nakuul Mehta and Jankee Parekh got married on January 28, 2012. The couple was blessed with son, Sufi in February 2021. The two often shares pictures and videos of each other on social media handle.
Supriya Sule lauds 'superstar' Shah Rukh, questions leaders slamming Pathaan | Bollywood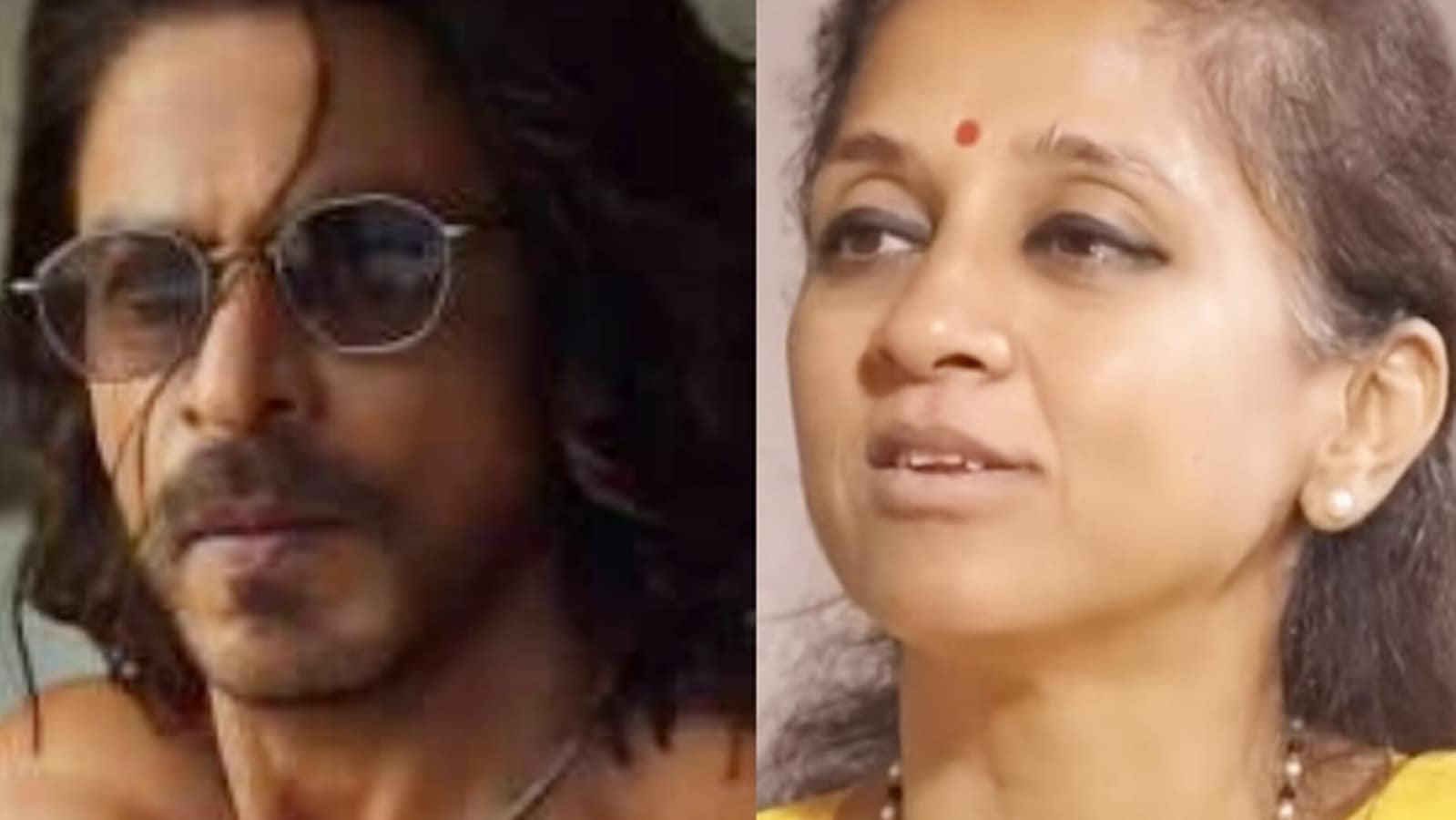 Supriya Sule, Nationalist Congress Party (NCP) leader, who is currently a Member of Parliament, spoke about Shah Rukh Khan and his film Pathaan in a recent interview. She also spoke about Madhya Pradesh home minister Narottam Mishra, who had earlier demanded a ban on Pathaan. Supriya said Shah Rukh Khan and Deepika Padukone were 'looking fabulous' in Pathaan. The politician added that 'most people were jealous of Shah Rukh Khan'. Also read: After Pathaan's box office success, Kangana Ranaut warns Bollywood to 'stay away from politics'
In December 2022, after the Pathaan song Besharam Rang was released, Narottam Mishra had threatened to ban the movie in Madhya Pradesh. He had objected to Deepika Padukone wearing an orange swimsuit in the song. In following weeks, many other political leaders and organisations voiced objections against Pathaan, which alongside Shah Rukh and Deepika, also features John Abraham. The film was released on January 25, and has broken multiple box office records ever since.
When asked to mimic Shah Rukh Khan, Supriya said in an interview with Unfiltered By Samdish on YouTube, "How would I know? Shah Rukh Khan… please, he is the superstar of India. Right now I am just envious of how good he is looking in that movie (Pathaan). Him and Deepika are looking (gestures feeling breathless)… They are looking fabulous! I think most people are jealous of Shah Rukh Khan…" Supriya then responded to being asked if she would defend the comments made about Pathaan by politicians such as Narottam Mishra, "Not at all, I will not defend. I will pick (up) the phone and ask 'bhaiya aap ko kya ho gaya hai (brother, what's wrong with you)?'"
Supriya further said, "But the problem is that why are we even discussing such things. (Late union minister and BJP leader) Arun Jaitley used to say 'aap dikhana band kar dijiye, log bolna band kar denge (if you stop broadcasting, people will stop saying things)'. Sometimes I think Arun ji is right. It is actually irrelevant, and it become so sad because a lot of other colleagues' videos started coming out. This is not why we are here for politics. I am not defending either or…"
Directed by Siddharth Anand, the film also features Dimple Kapadia and Ashutosh Rana. As per trade analysts and film exhibitors, Pathaan's domestic net collection will easily cross ₹225 crore over the first extended weekend and ₹300 crore in a week. As per the Yash Raj Films, the production banner, Pathaan grossed ₹200 crore worldwide in two days of its release.
Kareena Kapoor and Saif Ali Khan's son Jeh looks adorable in unseen pic | Bollywood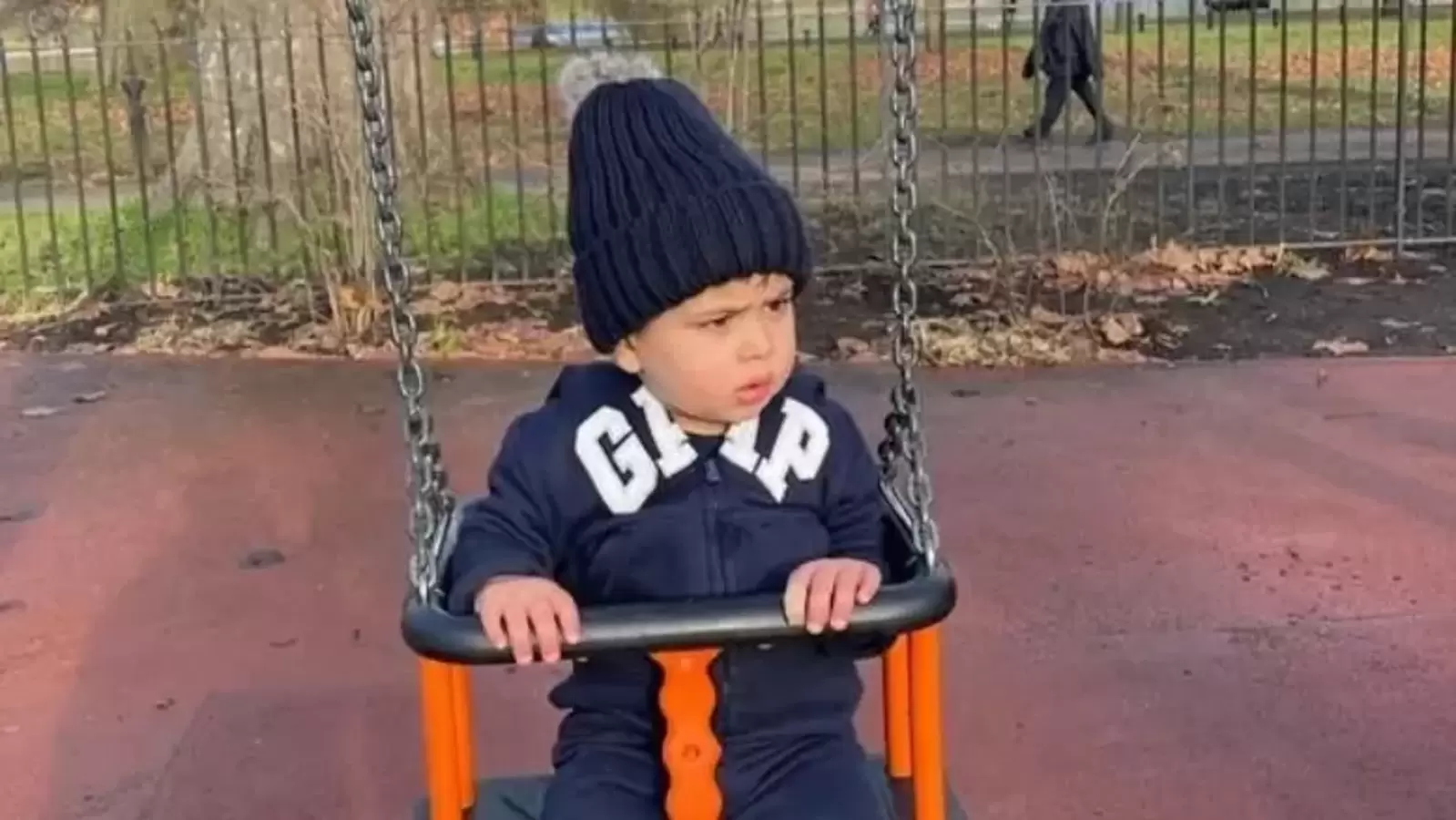 Actor Saif Ali Khan's sister Saba Ali Khan often shares photos of her nephews Taimur Ali Khan and Jehangir Ali Khan. On Friday, she took to Instagram to post an unseen picture of Jehangir, also called Jeh. In the undated photo from one of Jeh's recent Europe trips with mom Kareena Kapoor and family, the toddler was seen on a swing in a park, all bundled up in cute winter clothes. Saba also shared an old photo of Jeh's elder brother Taimur, and wrote a sweet caption for the siblings. Also read: Kareena Kapoor and Saif Ali Khan pose with Jeh on an airplane in unseen pics, Saba calls nephew 'everyone's dumpling'
Saba Ali Khan, who is a jewellery designer shared cute pictures of her nephews Taimur Ali Khan and Jeh, and wrote in her caption, "Can you tell me what the age gap between my munchkins is? (No cheating) twinning at the same age!" In the photo Jeh looked intensely at something in the distance. He wore a black woollen cap with a black jacket and matching black boots. In the throwback photo she posted along with Jeh's picture, Taimur looked into the camera and posed as he climbed a tree. He was seen wearing a white hoodie with blue pants.
Many Instagram users reacted to Taimur and Jeh's pictures. One commented on Saba's post, "My cuties." Responding to her caption, where she had asked people to guess Jeh and Taimur's age in the photos, a person wrote, "Two years." Many others dropped heart emojis and left comments like 'adorable' and 'sweet' on the photos.
Recently, Saba had shared a couple of pictures of Jeh in which the toddler was seen on an airplane with his parents Saif Ali Khan and Kareena Kapoor. Sharing Jeh's photographs on Instagram, Saba had written in her caption, "Daddy's darling, mama's munchkin.? Which one do you (thinking face emoji)? He's everyone's dumpling that's for sure!!!" In both photos, Jeh was seated on his parents' lap inside an aircraft.
Jehangir Ali Khan will be turning two on February 21. His elder brother Taimur turned six in December last year. The brothers spent their Christmas holidays in the UK with parents Saif and Kareena Kapoor. The family had then brought in the new year in Gstaad, Switzerland. Kareena had shared pictures of their skiing trip and New Year's Eve celebrations on Instagram.
Janhvi Kapoor wears huge nose ring in new photoshoot; Shikhar Pahariya reacts | Bollywood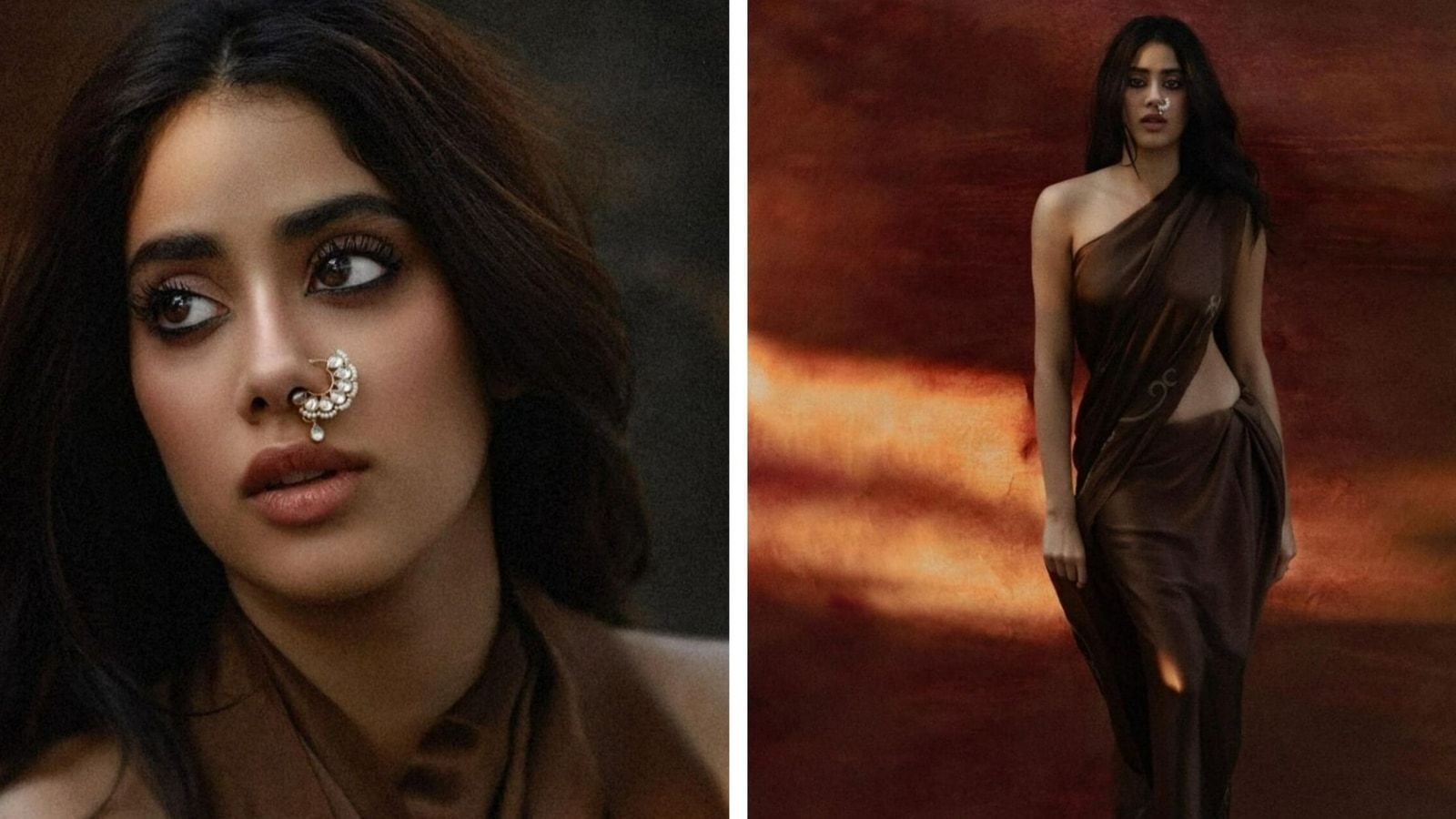 Actor Janhvi Kapoor took to Instagram to share pictures from her recent photoshoot, where she was wearing a huge nose ring. She shared a series of photos of herself on Friday, which invited a sweet reaction from rumoured boyfriend Shikhar Pahariya. She wore a brown saree for the photoshoot. Janhvi's post also garnered numerous likes from her followers on Instagram, including sister Anshula Kapoor, daughter of Boney Kapoor. (Also read: Janhvi Kapoor is high on glamour in green at Anant Ambani's engagement, rumoured boyfriend Shikhar Pahariya reacts)
On Friday, Janhvi Kapoor shared her pictures with an earthen diya emoticon. The post had Janhvi dressed in a brown saree standing in a colour-coded background and facing the camera. She styled the ensemble with minimal accessories and a huge nose ring.
Janhvi's pictures were showered with numerous likes and comments. Her rumoured boyfriend, Shikhar Pahariya, reacted by dropping a heart emoticon. Anshula Kapoor wrote, "BRO (fire emoticons)." A few other users praised the photoshoot and said Janhvi has been serving looks, referring to her recent pictures with a white saree.
With their recent public appearances together and their social media exchanges, both Janhvi and Shikhar seem to be acknowledging their relationship. According to several reports, they have been rumoured to be dating for some time now, but neither of them have confirmed or denied it. Janhvi and Shikhar were spotted together at Anant Ambani and Radhika Merchant's engagement bash in Mumbai recently. They also went together on a vacation to Maldives. Earlier, the couple was also seen leaving Janhvi's cousin, producer-stylist Rhea Kapoor's residence together in a car. They also attended an event together in Delhi in December last year.
Janhvi will be next seen in Bawaal with actor Varun Dhawan. The Nitesh Tiwari directed film is set to be released on April 7, 2023. She will also star in Mr and Mrs Mahi alongside actor Rajkummar Rao in one of her upcoming projects, where she will essay the role of a cricketer.