Kareena Kapoor grooves as Kanika Kapoor sings Da Da Dasse at Kolkata event | Bollywood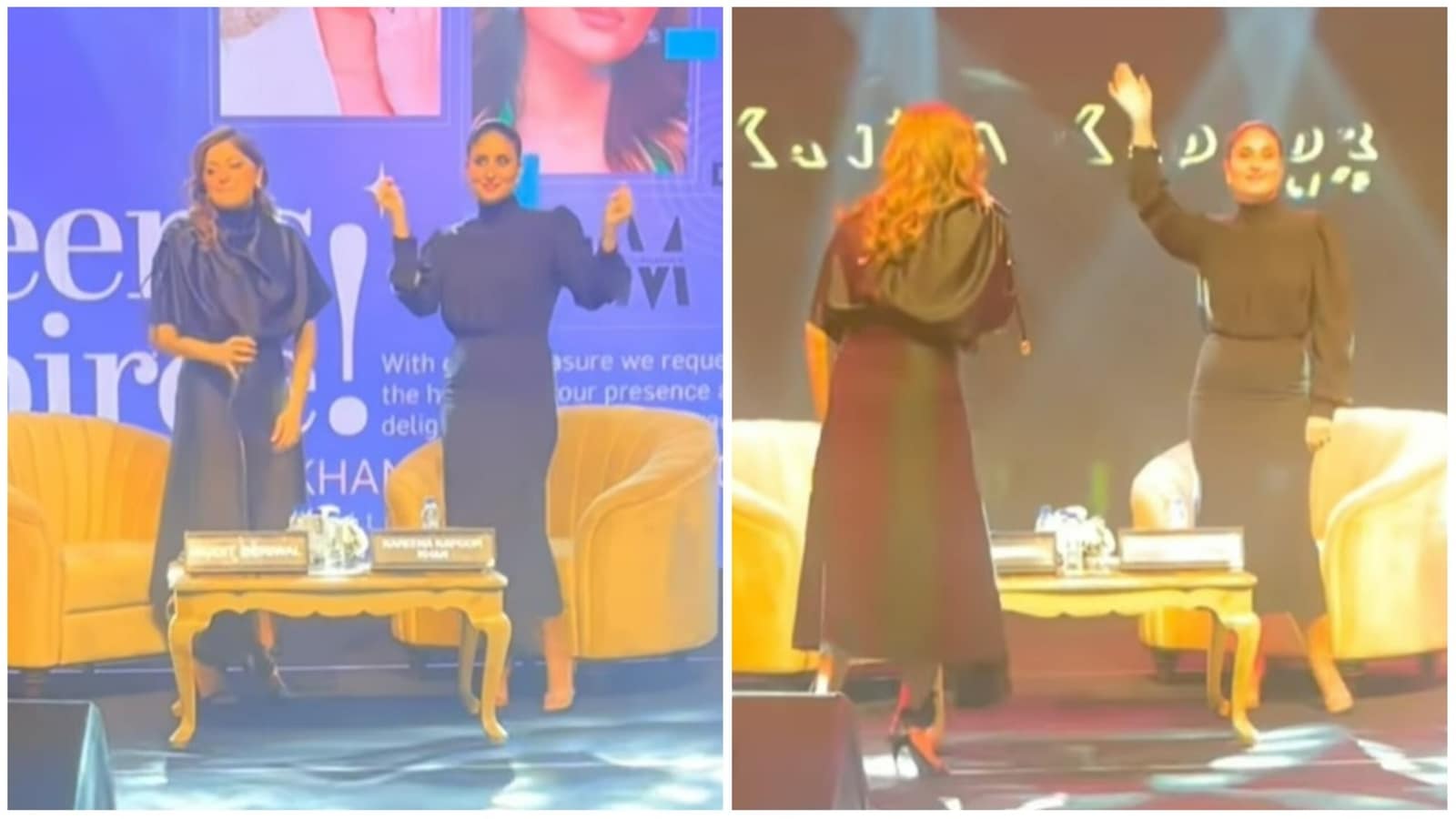 Actor Kareena Kapoor and singer Kanika Kapoor attended the Indian Chamber of Commerce-Young Leaders Forum event in Kolkata on Sunday. A video from the event shows Kareena grooving in her place as Kanika sings the Udta Punjab song Da Da Dasse on stage. Kareena had starred in the film which also had Shahid Kapoor, Alia Bhatt and Diljit Dosanjh among the lead cast. Also read: Kareena Kapoor shares pics as she dresses up in black for Kolkata event, fans say: 'Queen is bringing sexy back'
Kareena Kapoor was decked up in a black backless dress and had her hair tied in a neat bun as she grooved to the song. Kanika too was in a black dress with a front split. While she sang Da Da Dasse, Kareena grooved to the catchy song.
A viewer commented on the video shared by a paparazzo account on Instagram, "Indeed an iconic song. Listen to it everytime you feel like giving up and then you wont." Another wrote, "Bebo always leading by example!" One more fan said, "Natural and simplicity beauty."
During the discussion, Kareena also spoke about the 'Boycott Bollywood' trend. She said, "I don't agree with it at all. If that happens, how will we entertain, how will you have the joy and happiness in your life, which, I think everybody needs. And which cinema and films are promising, which we have always done, which films have always done. Agar films nahi hogi toh entertainment kaisa hoga (how will there be entertainment if there are no films)."
Kareena was last seen in Advait Chandan's Laal Singh Chaddha. Aamir Khan played the titular role in the film as he stepped into the shoes of Tam Hanks in this original remake of his film Forrest Gump. The film faced the 'Boycott Bollywood trend' which is believed to be one of the reasons for its below the par performance at the box office.
Kareena has wrapped up the shoot of her two upcoming projects. She shot for Sujoy Ghosh's thriller based on the book The Devotion of Suspect X in Kalimpong, West Bengal last year. She then shot for Hansal Mehta's next untitled film in the UK. It also stars Vijay Varma and Jaideep Ahlawat.
Pete Davidson Shaves Head
Pete Davidson is a man who has, based on all two seconds of Google image searching I have done on this, has gone through a surprising amount of hairstyles. It's been short! It's been long(er)! It's been blue! It's been bleached!
So, given that Pete Davidson's head is a Rorschach test of the times, I bet you're thinking, "Good god, what is the state of that man's scalp today?" or "I already know he shaved his head, get to it hag."
Yes, Pete took is newly shaved head for a spin at a Knicks game at Madison Square Garden last night.
This may very well be the shortest it's ever been!
There's no way to say this without sounding odd, but at least the shape of his head is perfectly pleasant.
Oh yeah, he also went to this event with M. Night Shyamalan.
Is it for a role? Is it a whim? Who knows — you do you, Pete.
Twitter says leaked plot of Mohanlal's Ram is similar to Pathaan, fans defend it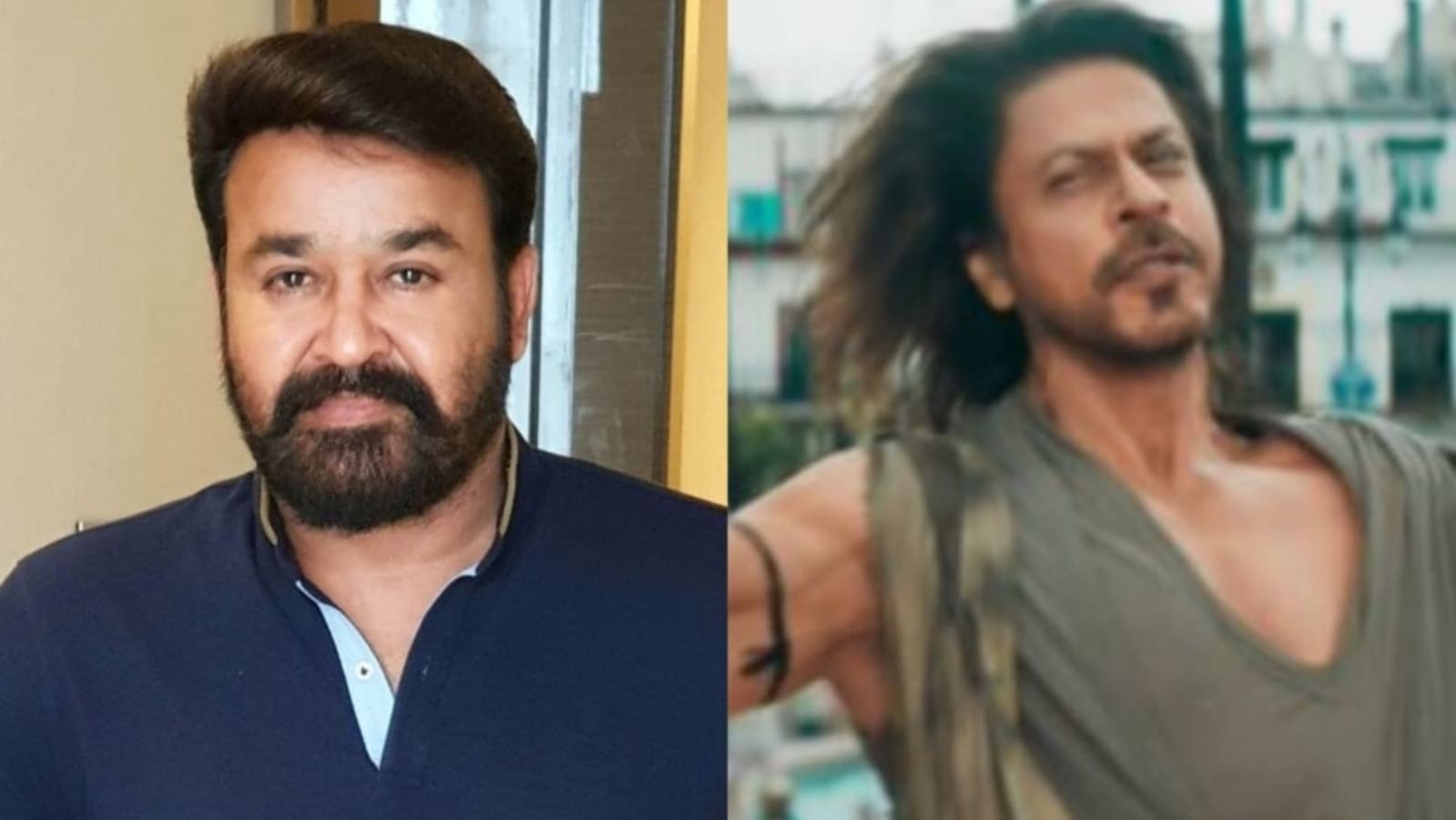 Mohanlal, who has had a string of flops in recent times, is currently shooting for Jeethu Joseph's upcoming Malayalam thriller Ram. The plot of Ram has allegedly leaked on social media and many have compared it with Shah Rukh Khan's Pathaan. However, Mohanlal's fans have defended the comparison and said the plot of Pathaan is similar to every Mission Impossible film ever made. (Also Read | Pathaan: Shah Rukh Khan film grosses ₹634 crore worldwide, highest ever one-week collection for a Hindi movie)
Reacting to the leaked plot of Ram, some people called it Pathaan 2.0. A Twitter user shared the alleged leaked plot synopsis of Ram. The plot reads, "The film focuses on the efforts of R&AW to track down an agent and former spy of the organization. Ram Mohan, who went rogue and disappeared. The military needs his mental and physical abilities to deal with Bael, a terrorist group that possesses nuclear weapons capable of destroying an entire nation."
Several Twitter users in the comments section pointed out that the plot is very similar to that of Pathaan. A person wrote, "For people saying it's the plot of Pathaan, literally every Mission impossible movie has a similar plot – it doesn't really matter as long as the execution is different and good (sic)." Another Twitter user wrote, "All spy films are about agents going rogues. There is nothing new in them but for the presentation which makes all the difference (sic)."
Ram, which will be released in two parts, marks the reunion of Mohanlal and Jeethu Joseph after Drishyam 1, Drishyam 2, and 12th Man. The film also stars Nayanthara, Sanjay Dutt, Trisha, and Indrajith Sukumaran.
This will be Trisha's second Malayalam outing after she made her debut with Hey Jude starring Nivin Pauly a few years ago. It is believed that Trisha will be seen playing Mohanlal's wife. She will feature with the Drishyam actor for the first time.
The movie will be produced by Ramesh P Pillai and Sudhan S Pillai under the banner of Abhishek Films. The first part of the franchise is expected to hit the screens later this year.
Mohanlal was recently seen in a single character Malayalam film Alone, which released last week and sank without a trace at the box office.
The Biggest Bombshells Pamela Anderson Revealed in New Doc and Memoir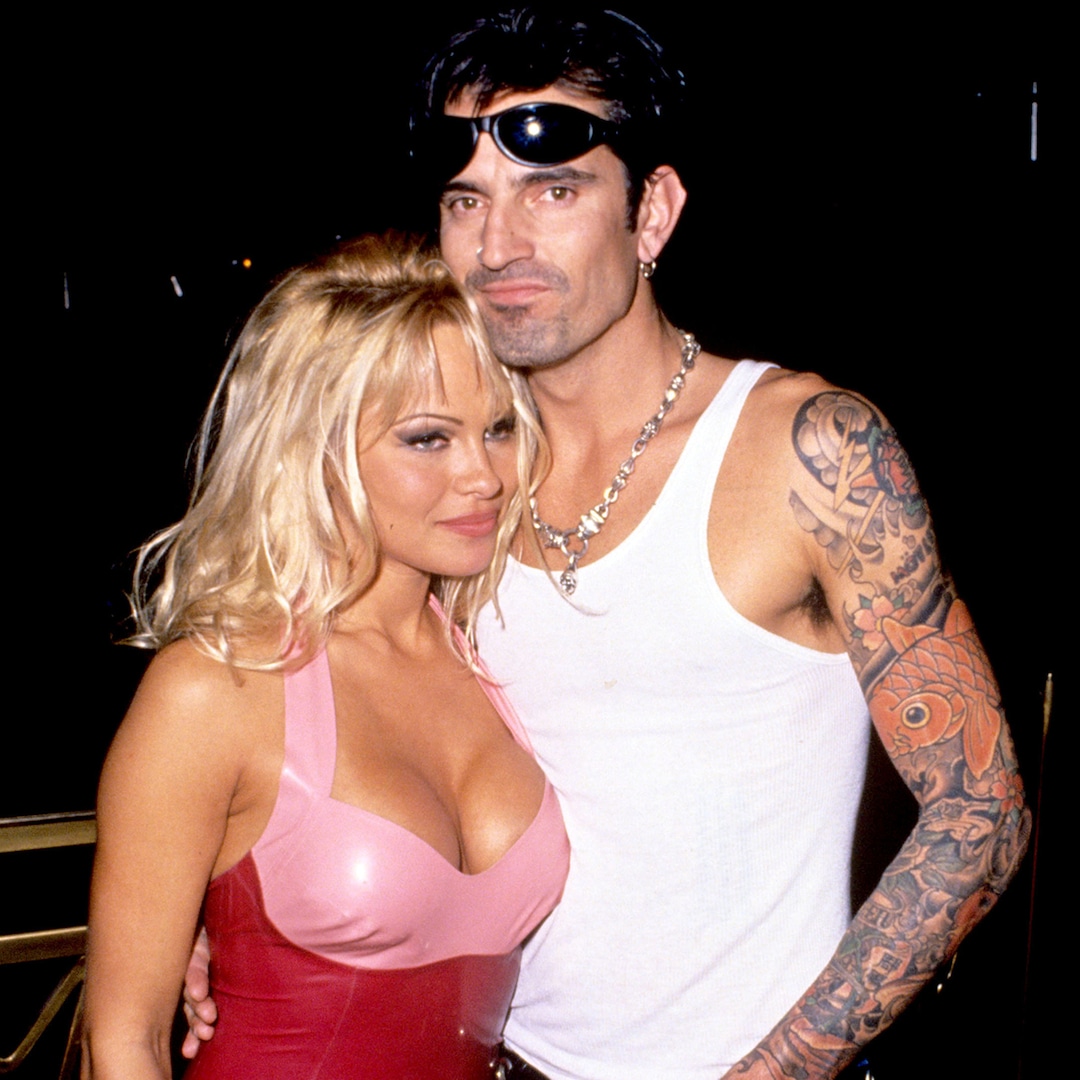 After the release of their private sex tape, the couple's marriage quickly deteriorated and turned volatile, with Anderson detailing the scary incident in 1998 that resulted in Lee being arrested nand charged with spousal and child abuse. (After pleading no contest to spousal battery, Lee was sentenced to six months in jail, ultimately serving four.) 
Anderson says the "terrible night" began when Lee was rocking on the floor, telling her, 'I want my wife back, I want my wife back.' At that point, I didn't know what to do. And I just said, 'I need some f—king help around here. You gotta grow up, it's not about you anymore.'"
Saying she had never spoken to him that way before, Anderson explains what happened next in her memoir. 
"He grabbed the phone away from me, twisting my arm as I was holding Dylan in the other," she writes of her then 7-weeks old son. "My nail tore off, blood dripping down my arm. The kids were so frightened. I picked up Brandon, too, but he slid frantically down my leg and held on to it tight, hyperventilating."
Lee then grabbed Brandon,  then 18 months, and "threw me and Dylan into the wall," Anderson recalls. "I was so scared that he was hurt—he was screaming and he was only seven weeks old. Tommy ran out the door with Brandon…I could barely breathe, trying to catch my breath through the tears. Panicked, I called 911."
After Lee was arrested, Anderson "tried to end the marriage," but the drummer "really fought for us to stay together," she says in the documentary. "I had to bifurcate the divorce because he wouldn't sign the papers. He thought we could get through it. I just took my kids and was like, 'No.' It wasn't a gray area for me. I was like, 'You can't do that.'"
Anderson admits that once Lee was released from jail, the couple did have "secret meetings, breaking the restraining order." Ultimately, their reconciliation "didn't last…neither of us could forgive the other, deep down."