Kartik Aaryan says he's '100% single,' talks about Sara Ali Khan, Ananya Panday | Bollywood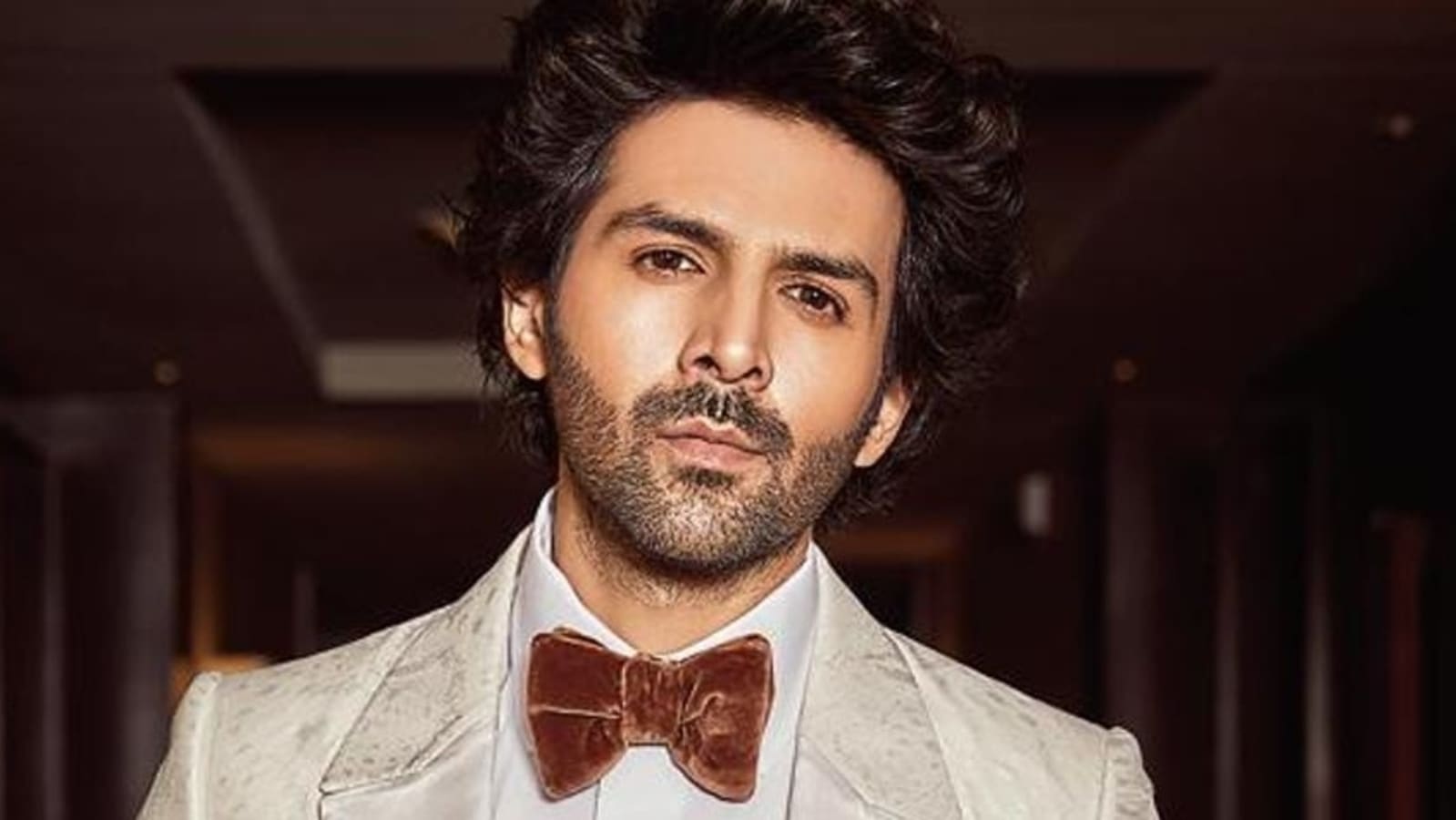 Kartik Aaryan is not denying that he was linked to some of his leading ladies in films, including Sara Ali Khan and Ananya Panday. The Bhool Bhulaiyaa 2 actor was left speechless in a recent interview when he was asked about his previous relationships with his leading ladies. (Also read: Salman Khan told Kartik Aaryan after he gave hit films: 'Jab sabki flop ho rahi hai aur tumhari hit ho gayi toh…')
In a recent interview, Kartik talked about a host of topics, where he thanked his fans and called himself a 'fan-made superstar.' In the same space, when the topic of his many relationships with his leading ladies was brought up, Kartik responded to them in a quirky manner, neither confirming or denying them outright. The Dhamaka actor joked about the media attention his personal life receives, and said he is used to these stories by now.
During the latest episode of India TV's Aap Ki Adalat, Kartik was left speechless and blushed when he was asked by host Rajat Sharma that he has created a new record in the industry where with every film he does, his name gets attached with the film's heroine. Kartik responded to these claims and said: "Sir, main sach hi bolunga! Soch raha hu kitna sach! Sir, mujhe coffee peena pasand he, koi bhi mujhe date pe le jaane ke liye puchta he toh mujhe pata he ki woh coffee piyenge toh main unke saath chala jaata hu. Main bohut generous insaan hu aur woh news bahar aa jati he… usse jyada kuch nhi he. Maine aisa koi record create nahi kiya… Do log kahi pe dikh jaate he, toh woh bus usme kuch na kuch news ho hi jaati he ki ye dono saath main he aur inka kuch chal raha he… mujhe lagta hai main apake saath coffee peene jaunga toh bhi bolenge!" (Sir, I will tell you the truth only, but I am thinking how many truths! sir, I like coffee so if anyone asks me to go out then I know that the person will also have coffee so I tend to go with them for that reason. I am a very generous person and that news comes out… beyond that there is nothing I have created no record. If two people are seen together, that is all that takes to create news that they are dating.. I think that if I go out to have coffee with you then also they will say the same!)
When actors Sara Ali Khan and Ananya Panday's name were mentioned by the host, that both of them expressed their wish to date him, Kartik did not deny the rumours and said that he did Love Aaj Kal and Pati Patni Aur Woh with the actors respectively. Kartik then went on to say that all his 'dates' are only with producers, further adding, "Main 100% single hoon, main kisi ke saath nahi hoo.. meri saari dates locked hai agle do saal tak main Sajid (Nadiadwala) Sir ke saath hai. Mere paas time nahi he coffee peene ka." (I am 100% single.. all my dates are locked for the next two years, I am working with Sajid Sir. I don't have time to drink any coffee now.)
Kartik and Sara worked together in Love Aaj Kal (2020), and the duo reportedly broke up shortly after its release. Neither have them have acknowledged about the relationship yet. Kartik and Ananya were also rumoured to be dating, which was later confirmed by filmmaker Karan Johar on his chat show Koffee with Karan.
Pathaan actor Rachel Ann Mullins on co-star SRK: 'I didn't know who he was' | Bollywood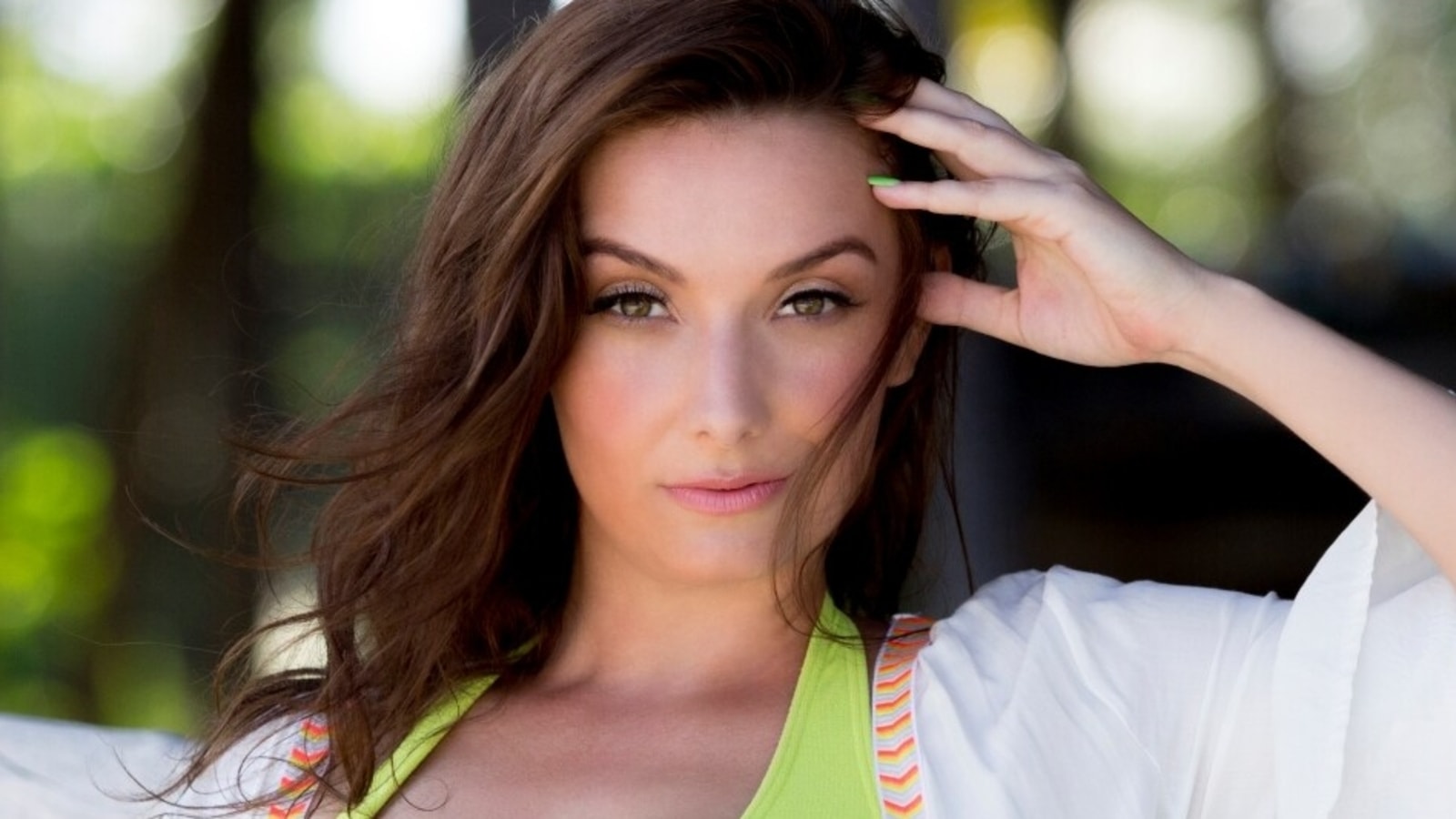 Hollywood actor and Rachel Ann Mullins made her Bollywood debut with Shah Rukh Khan's new film Pathaan, but she did not know who Shah Rukh Khan was before working on the film. In an exclusive interview with Hindustan Times, Rachel talks about starting her journey in India, and her experience of working on Pathaan. (Also read: Pathaan box office: Biggest Bollywood opener ever, collects ₹53 crore)
Rachel is best known for featuring in shows such as Happy Endings and The League. She has also worked in Hollywood films including Neighbours and The Entourage Movie. She plays the role of a Russian spy Alice in Pathaan.
Rachel said that she knew nothing about the scale of the film when she came onboard and could only guess it after realising that Deepika Padukone was a part of the film. "I knew nothing about Pathaan when I booked it. Not even the title, but when I saw Deepika Padukone's name on wardrobe trunks while I was shooting at the Yash Raj studio in Mumbai. I knew that this film was going to be very big. She's so incredibly gorgeous."
Asked about Shah Rukh Khan, she added, "I'm going to catch some ire for this but I didn't know who he was until we worked together. One of the assistant directors explained that he was a big deal. We had a nice day together and it turns out we share the same birthday."
Recalling how it all began, Rachel said, "My incredible agent, Ravi Ahuja had me audition for the part. I was in the Maldives when I got the call that I booked it and immediately went to Mumbai for costume fitting."
She also talked about the response that she has received since the release of Pathaan: "I've gotten so much love because of it. Watching the response from fans the world over has left me with my jaw on the floor."
Speaking of the difference between the functioning of Hollywood and Bollywood, she said that a few things are very similar, adding, "The production value and level of talent in individual people is the key difference between Hollywood and Bollywood. Everyone in Bollywood can sing, dance and act in equal measure. That is a real rarity in Hollywood. There are tons of labour laws in the union town of Hollywood but Bollywood doesn't have such strict rules. Modern Bollywood is more like old Hollywood."
"I learned that following my instincts and changing myself when the world changes is never a bad decision. I'm so happy I refused to stop working even when Hollywood shut down. I'm a big believer in the idea of going where you're treated best and I love that Bollywood is really accepting of me," she said.
Elaborating on how the switch to Indian entertainment happened for her, Rachel said, "After I shot part of my documentary that I directed and produced in India, back in 2016. I spoke to an agent on LinkedIn. We talked about Bollywood projects for years and I was very busy in Hollywood. However, when coronavirus lockdown imploded the entertainment business in Los Angeles I thought it was time to make the jump. At the height of India's lockdown I was admitted and immediately started auditioning for projects the day after I landed."
Talking about her first Indian project, Rachel Ann Mullins says, "The first time I went to India was for a documentary which I was producing and directing. Interviewing girls living in an acid attack survivor house in New Delhi changed my career and me as a person."
Having studied fashion merchandising at McKinnely, Rachel Ann Mullins began her journey as a model a the age of 12. Apart from Pathaan, Rachel's most recent appearance was on the Season 2 of I'm Dying Up Here, and the Indian web series Chutzpah which premiered on SonyLIV. Next up, she has the fantasy film Empire Queen lined up for release.
Camila Mendes Reveals Why Her New Relationship Is Unlike Any Other
Camila Mendes has found the perfect date.
The Riverdale star recently confirmed that she's been in a relationship for "a few months" now, though she did not explicitly name her special someone.
"I am still in the honeymoon, but it's one of those situations where I feel like, and I'm really trying to temper myself here," she told the Going Mental podcast in a Jan. 26 episode. "I don't wanna like speak above and beyond, but I feel like I've known him my whole life, and that's something I actually have never felt before."
Camila described the romance as "new-new as of like June," which comes around the time the Do Revenge star posted a TikTok clarifying her relationship status as single.
In November, however, Camila sparked romance rumors when she posted a poolside Instagram photo of her and an unidentified man sharing a kiss. She captioned the Nov. 8 slideshow, "life update."
Percy Jackson Has Found Its Poseidon—And It's Not Logan Lerman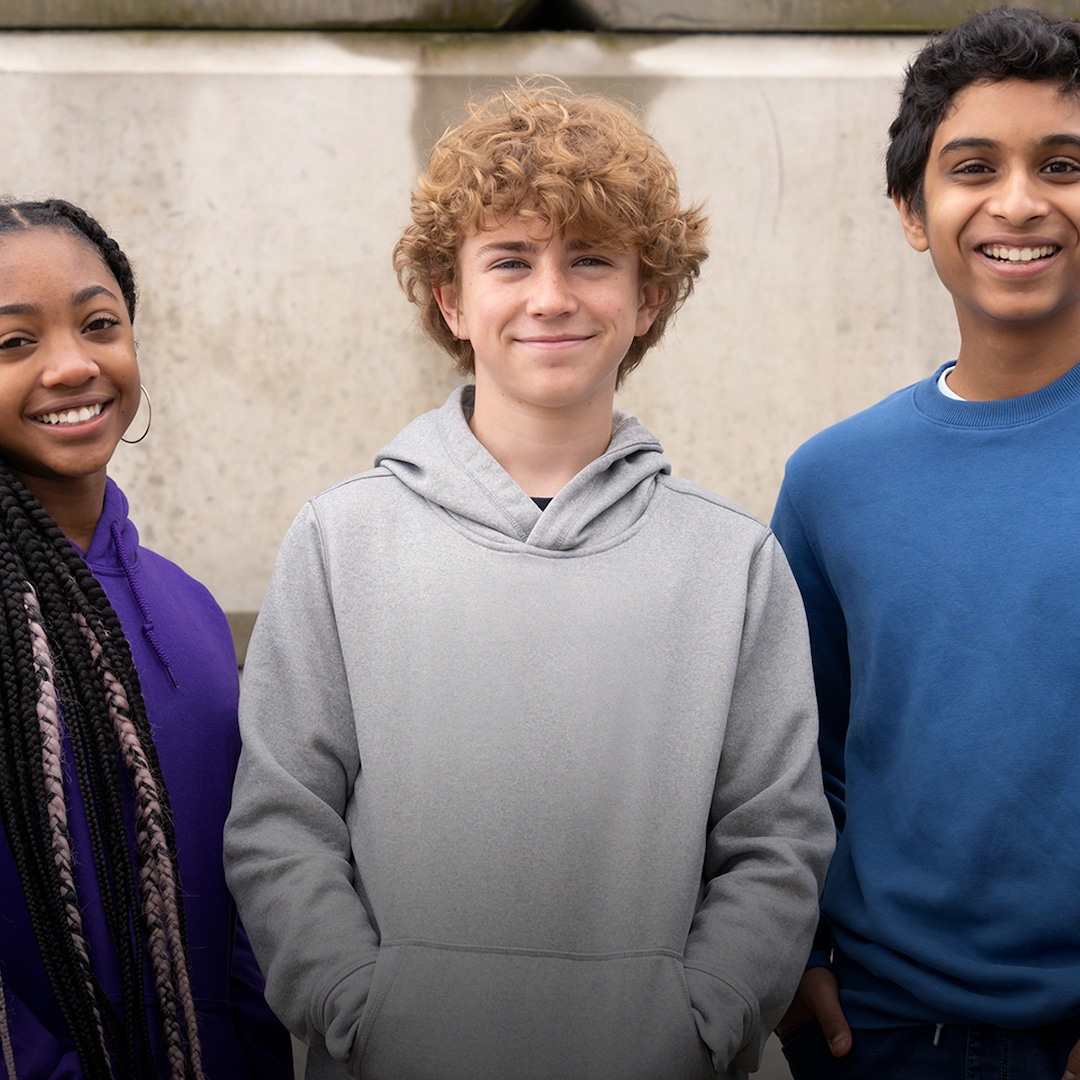 There are officially a couple of Gods amongst these men. 
The Wire's Lance Reddick and Black Sails' Toby Stephens have joined the upcoming Disney+ series Percy Jackson and the Olympians as Zeus and Poseidon, respectively, according to Variety. 
Described as the "all-powerful god of the sky and leader of Mount Olympus" according to the outlet, Zeus is also characterized as "tempestuous and mistrustful. He's promised to wage a war if his stolen thunderbolt is not returned."
We'd probably suggest slipping that thunderbolt back under Zeus' door.
Not only is Poseidon the god of the sea, he's also Percy's father. "Although seemingly absent in Percy's life," his descriptions reads, "many of Poseidon's qualities live in Percy; stubbornness, impulsiveness and loyalty. Though he has stayed away throughout Percy's life, his deep feelings for his son (and Percy's mother, Sally) are evident."
The Adam Project star Walker Scobell will play 12-year-old modern demigod Percy in the series, which also stars Leah Sava Jeffries and Aryan Simhadri as Percy's friends Annabeth and Grover, respectively.