Late comedian Raju Srivastav's daughter recalls the last time she spoke with him | Bollywood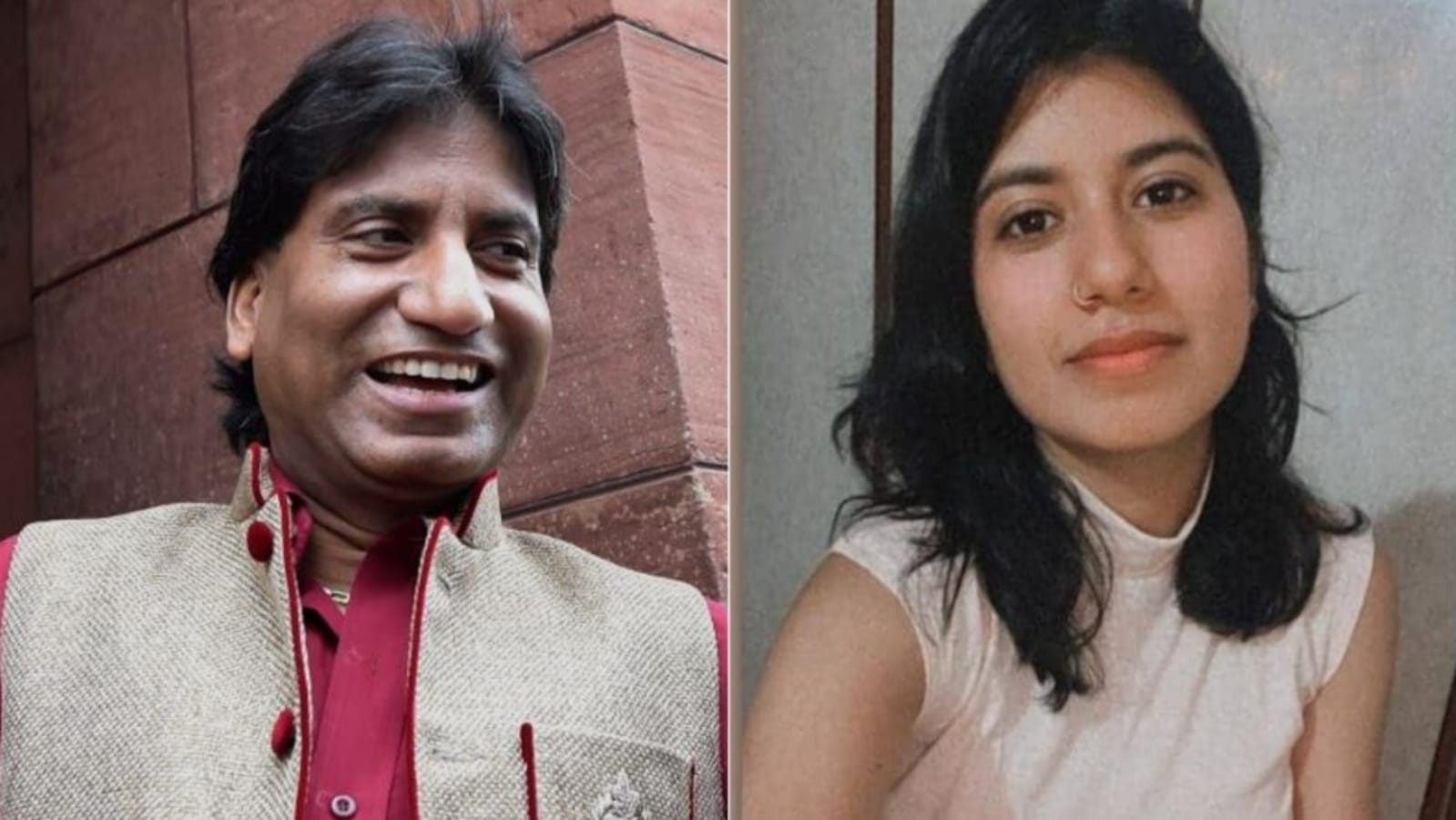 Late comedian Raju Srivastav's daughter Antara Srivastav has opened up about the last time she spoke with her father. In a new interview, Antara recalled how at first she thought it was her uncle, who suffered a heart attack and not her father. Antara said that she thought there was a 'mix-up' as her uncle Kaju was admitted to AIIMS when Raju had a heart attack. (Also Read | Raju Srivastav's family thanks Amitabh Bachchan for remembering late comedian on KBC for 'fourth time', pens note)
Raju died due to a heart attack in September 2022. He had been on life support since he was admitted to the All Indian Institute of Medical Sciences (AIIMS) on August 10, 2022. He was cremated in the presence of family and close friends.
In an interview with Times of India, Antara said, "Life never tells you that this is going to be the last time. He was out of town for the last 10 days. A day after my birthday, he had shot for Laughter Champion. We celebrated my birthday and he shared the kind of jokes he'd cracked there. A few days after that, he left for outstation. He often went for tours."
Speaking about the mixup, Antara said, "I thought that my chachu (uncle) had suffered a heart attack on August 10, 2022, when my mom called me with this information. I felt there was a mix-up. My chachu's name is Kaju and in fact, he was very much admitted to AIIMS in Delhi (owing to accumulation of fluid in his brain) when my father met with a heart attack. In fact, my dad had also made quite a few of his stay arrangements. In fact, my chachu was slated to get operated on the same day. And, my dad had been shuttling in and out of the hospital, attending to him- and I thought the news of my father's heart attack was a rumour."
Raju is survived by Shikha, Antara and son Ayushmaan. He was in the entertainment industry since the 1980s and shot to fame after participating in the first season of the reality stand-up comedy show The Great Indian Laughter Challenge in 2005. He also featured in hit Hindi films such as Maine Pyaar Kiya and Baazigar. Raju's last appearance on screen was in the comedy series Hostel Daze season 3, which was released after his death.
Trending Topics to Follow
Ashoke Pandit on Union Budget 2023: Industry's always been neglected by govt | Bollywood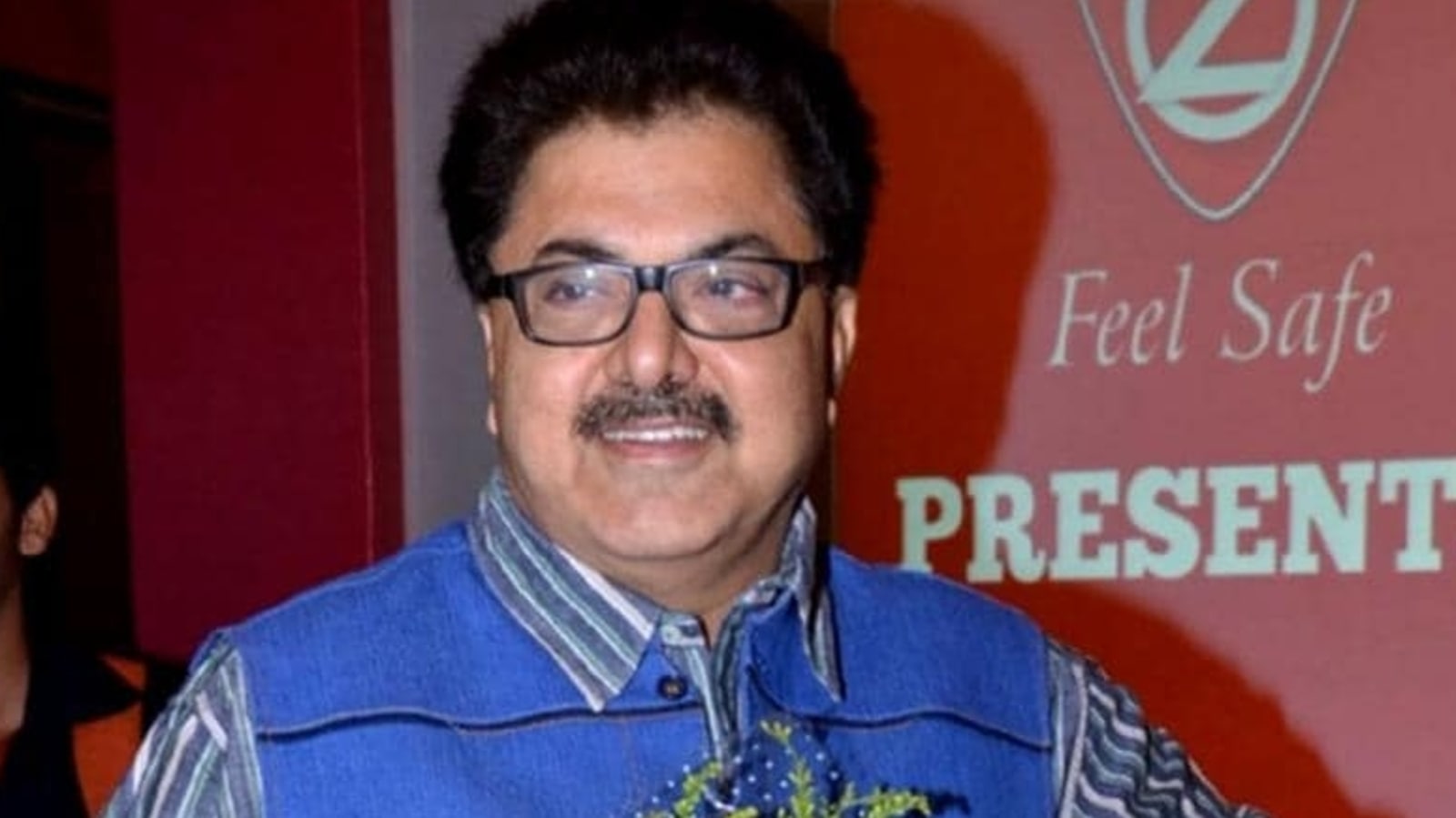 Filmmaker Ashoke Pandit talked about his expectations from the 2023 Union Budget, which was presented on Wednesday. He said that the entertainment industry has always been neglected by the government. Talking to the news agency ANI, Ashoke stated that no government has taken the industry seriously and given it the same importance as other industries. Also read: Ashoke Pandit questions Nadav Lapid's selection as IFFI jury head
Ashoke Pandit said, "The entertainment industry which includes cinema, television, OTT and state shows has always been very hopeful whenever the Budget is about to be announced, this happens year after year. But unfortunately, our entertainment industry has always been neglected by government after government. We have not been spoken about the way other industries are spoken about in the budget, whether it's the textile industry, whether it's the soap industry or health industry. The way other industries are identified, discussed, debated and benefits are thought for those industries, the entertainment industry has not been given that kind of importance or seriousness by any government till date."
"We have been discussing, we have been approaching but unfortunately that seriousness, as far as our industry is concerned, is not there in the politics of this country," the filmmaker added. He further shared how the film industry is operating independently and said, "Whatever battles we have fought, whatever the survival of this industry is, it's all done by ourselves."
He shared his expectations from the upcoming budget, before it was announced by the Union finance minister Nirmala Sitharaman. He hoped that the Modi government will consider the film industry in a 'real sense.' He continued, "Our industry is one of the biggest taxpayers of the country and during all kinds of trouble like during corona we played a very important role by entertaining the people sitting at home, we were responsible for people not getting mentally ill. So this industry has to be taken seriously by the governments and not only use us as promoters during elections or calling for events."
Ashoke called the industry people 'promoters of our country' as they play a crucial role to spread the word about India. Budget 2023 is most likely the last full Budget under the Modi government in its second term with the next Lok Sabha election due in April-May of 2024.
(With inputs from ANI)
John Legend Reveals the Sweet Meaning Behind Daughter Esti's Name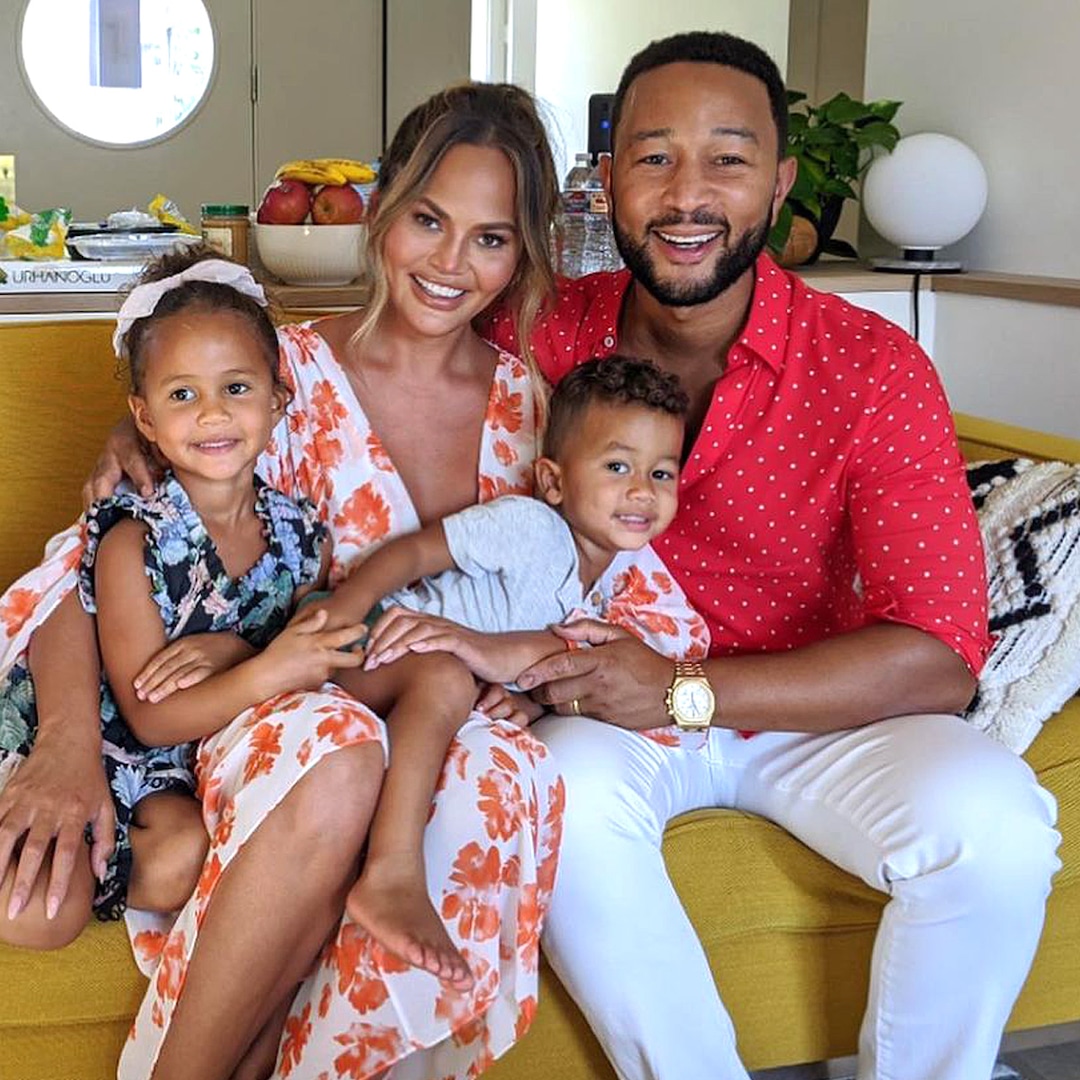 John Legend's newborn baby's name turned out to be a happy coincidence.
The "All of Me" singer and wife Chrissy Teigen welcomed their third child, daughter Esti Maxine Stephens, on Jan. 13. And though John exclusively told E! News correspondent Courtney Lopez that the name was Chrissy's idea, it ended up having a surprising family connection.
As he revealed on the Feb. 1 episode of E! News (airing tonight at 11 p.m.), "It turns out, my great-grandmother was named Esther."
"It wasn't intentionally after someone," John explained, "but once Chrissy told me that idea, I was like, 'Oh, my great-grandmother's name was Esther.'"
Esti's middle name also shares ties to another one of John's relatives. "We wanted to already name her middle name Maxine after my grandmother, whose middle name was Maxine," the 44-year-old shared. "So, it's a lot of my family in the name."
John and Chrissy—who also share daughter Luna, 6, and son Miles, 4—announced they were expecting baby No. 3 in August 2022, two years after Chrissy experienced a pregnancy loss in October 2021.
Pakistani actor Meera Jee to star in remake of Bollywood classic Pakeezah | Bollywood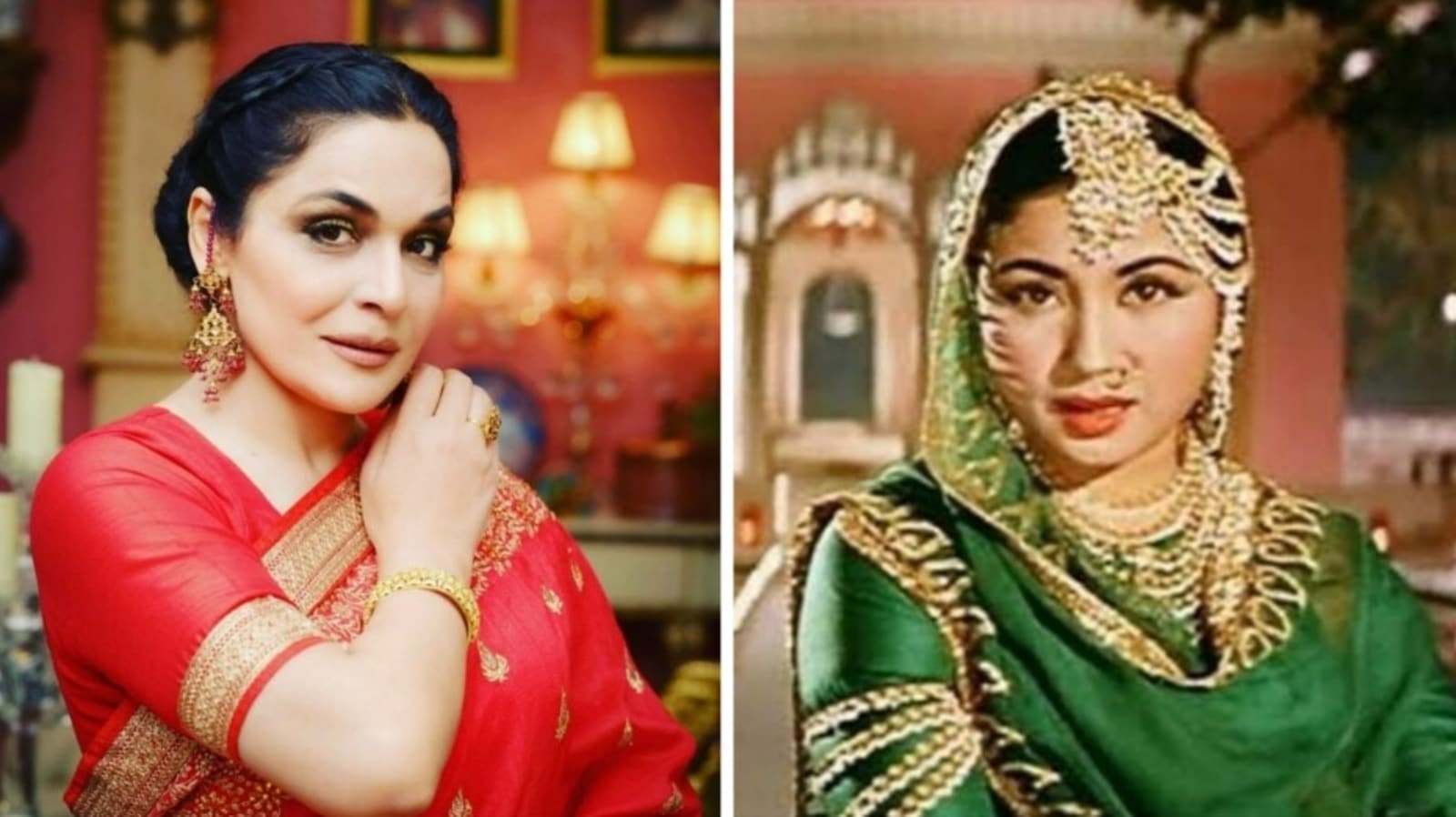 Pakistani actor Meera Jee will star in the remake of Pakeezah (1972). She is all set to essay the role played by late actor Meena Kumari in the Pakistani remake of Bollywood classic Pakeezah. The film was written, directed and produced by Meena Kumari's husband Kamal Amrohi. The film had late veteran actors Ashok Kumar, Raaj Kumar and Meena Kumari in lead roles. (Also read: Amitabh Bachchan reveals Meena Kumari danced around fountains with real rose water in Kamal Amrohi's Pakeezah)
In a conversation with SAMAA Digital today, Meera Jee said, "I am going to play Pakeezah, 100%." She further told them that they had been working on this project for the last 13 years while the shooting will start from March, 2023. She also said the movie is produced by a US-based production house called Red Lipstick, and the casting is still under process. Earlier, there were rumours that actor Mahira Khan will essay the lead role.
Meena Kumari's film Pakeezah is arguably her best work and among the most beautiful musical dramas ever made in the Indian cinema. The film was made by Kamal Amrohi, who began work on it in 1956 but put it on hold due to their misunderstandings in personal life. Both of them came together to complete the film in 1969 when Meena was severely ill. The film wasn't appreciated in theatres but went on to be a hit after she died almost a month after its release in 1972.
In 2021, Amitabh Bachchan talked about how legendary filmmaker Kamal Amrohi used real rose water in all the fountains installed on the sets of Pakeezah. According to Meghnad Desai's book Pakeezah, Meena charged just a token amount of Re 1 for her role in the film.
Meena was born as Mahjabeen Bano to artists Ali Bux and Iqbal Begum on August 1, 1933. When she was just four-years-old, when Ali Bux started taking her to studios, made her the breadwinner in her family at a very young age. She has starred in several films such as Piya Ghar Aaja, Sanam, Garib, Vijay, Baiju Bawra among others.