Namita Thapar says maid stole her phone to share hate post, netizens disagree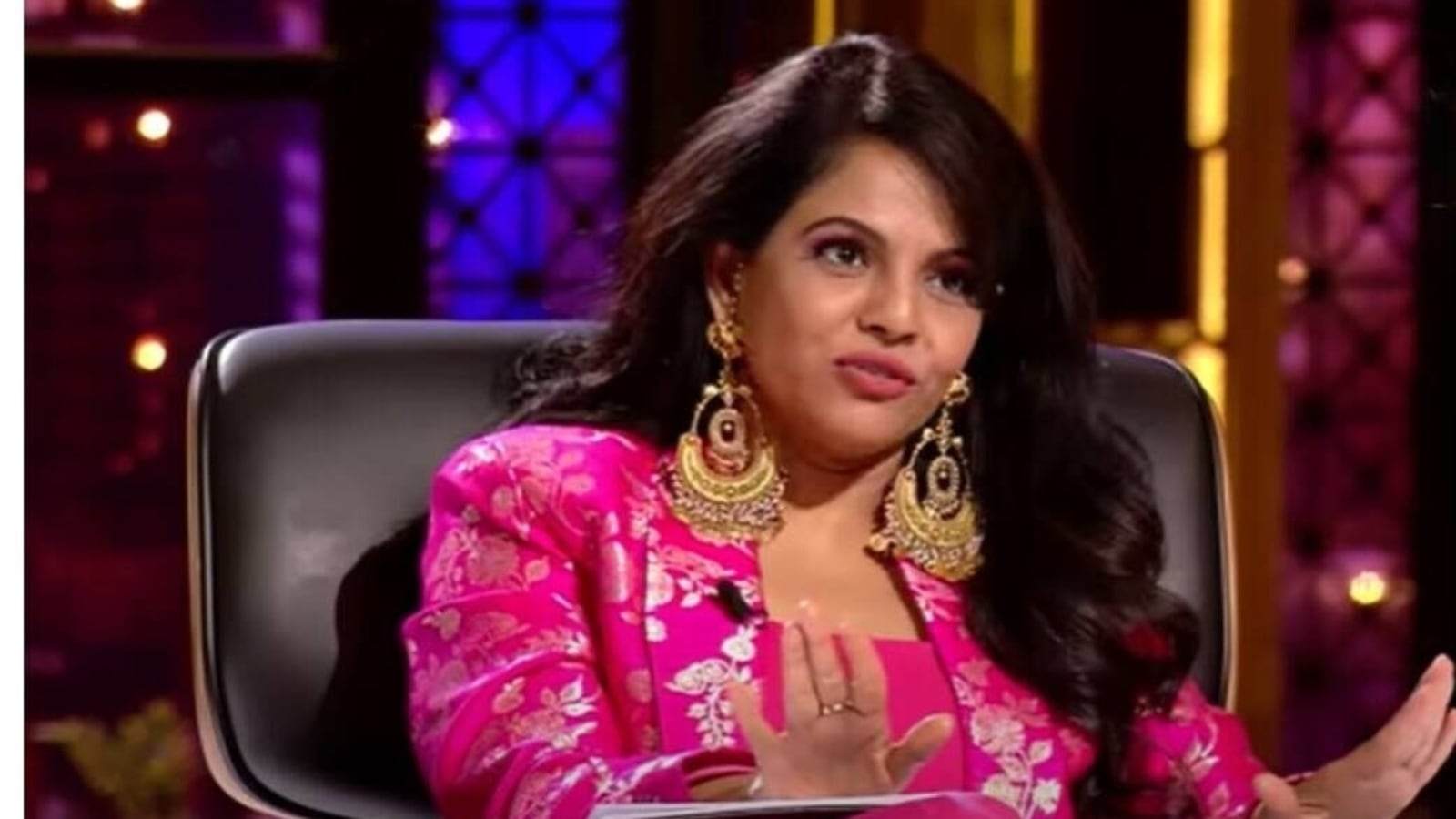 Shark Tank's Namita Thapar has shared a tweet in which she has accused her "educated house help" of stealing her phone and putting a hateful post on her social media account. An Instagram Story on Namita's account, now deleted, showed Namita at her home. The captioned was claimed to have been written by one of her two sons Jai and Veeru, and asked her followers to unfollow her. Also read: Shark Tank India: Namita Thapar refuses to partner with Amit Jain, Peyush Bansal for joint deal. Watch
Taking to Twitter, Namita Thapar wrote Saturday night, "This is what hate does to this world, makes people toxic. An educated house help who was removed stole my phone & put a hateful post on me on social media. Price of being a public figure! Apologies!"
On Saturday, a post had appeared on Namita's Instagram Stories. It showed Namita in a blue nightie at home. It was shared with the caption, "This is Namita's son. I just want the world to know that the person you see on TV is not you think she is. Unfollow her as soon as possible. Will explain why in due course of time."
As the post made its way to Reddit, many doubted Namita's explanation over the same and believed it was indeed her son who shared the post. A Reddit user wrote, "She lost me at the 'educated househelp'. Dude nobody even asked but she made sure that nobody questions her." Another wrote, "Hmm…. Most probably her kid is angry that she is not able to spend much with the family post her shark tank fame." One more claimed, "It is definitely her son. Househelp kisika phone thodi le sakti hain yaar (househelp can't take anyone's phone)."
Many raised several questions and claimed it could not to be her house help. One more person asked, "Even if she took the phone, how did the house help unlock the iPhone." A comment also read: "And this photo clearly looks like aisehi le liya gya hain masti main by her son and uploaded with such caption on Insta (this pic looks like it was taken just for fun by her son and then uploaded on Instagram)." Another comment read: "See the letters in the story have been capitalised to show Anger!! I don't think a house maid would be knowing and would deliberately type in CAPS." A Reddit user also said, "If the househelp was removed how does she got the phone. And if she stole the phone, how did Namita got the phone back to tweet and delete that story? I don't understand the story at all."
Taking Namita's side, a person tried to explain the whole story and wrote, "She is an extaordinary talent. Kids in teens, revolting. Cant expect one to be a super human at work n equally manage the household. The young gen wants equality in all phases, so this is an evil you gotta deal with."
Namita is one of the sharks in Shark Tank India, which is based on the popular concept of the show of the same name – Shark Tank USA. After a successful first season, the show is now back with a new season. Season 2 is hosted by comedian Rahul Dua.
This season features six sharks – Anupam Mittal (founder-CEO of Shaadi.com), Aman Gupta (co-founder-CMO of boAt), Namita Thapar (executive director of Emcure Pharmaceuticals), Vineeta Singh (co-founder-CEO of SUGAR Cosmetics), Peyush Bansal (founder-CEO of Lenskart.com) and Amit Jain (co-founder-CEO of CarDekho Group and InsuranceDekho.com).
John Legend Reveals the Sweet Meaning Behind Daughter Esti's Name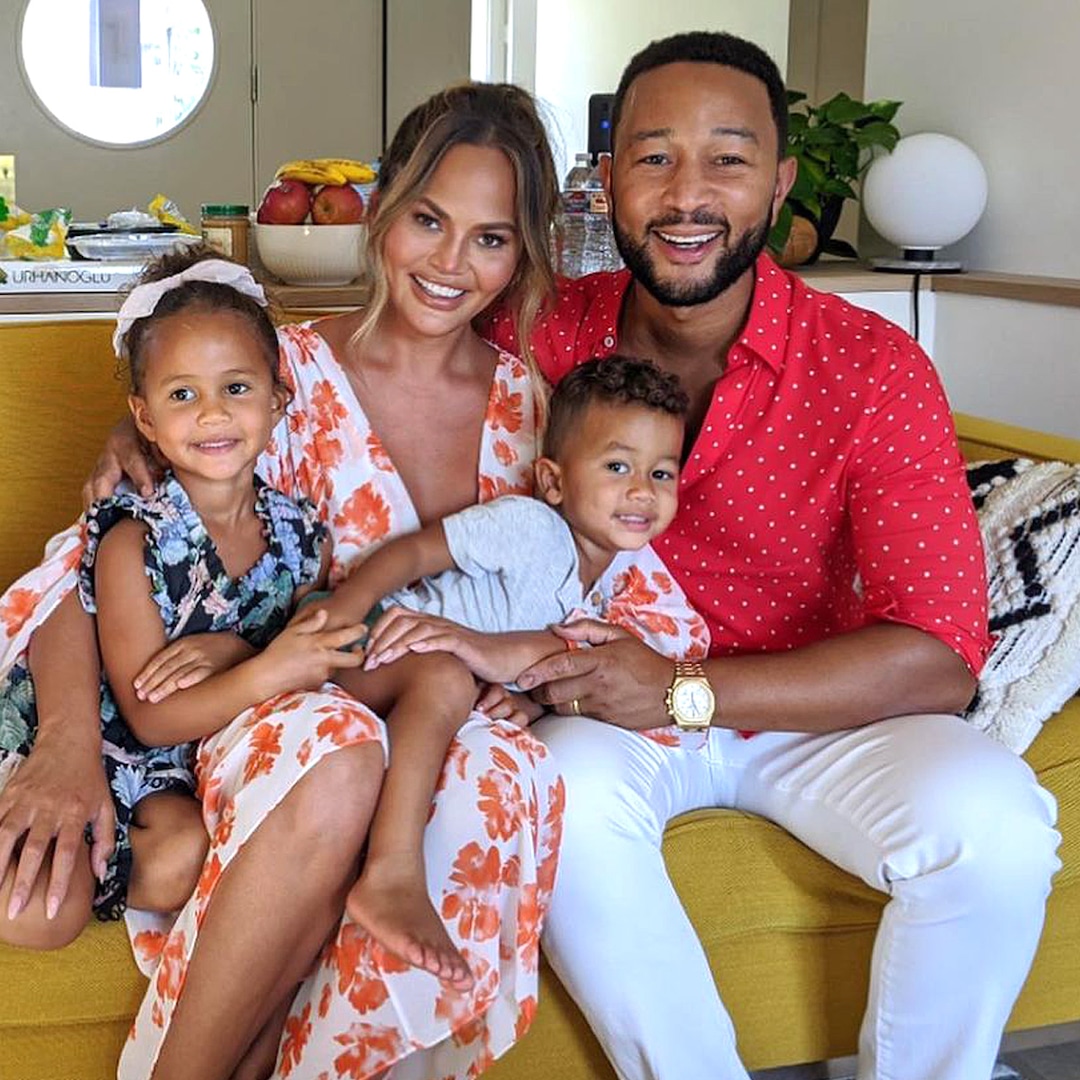 John Legend's newborn baby's name turned out to be a happy coincidence.
The "All of Me" singer and wife Chrissy Teigen welcomed their third child, daughter Esti Maxine Stephens, on Jan. 13. And though John exclusively told E! News correspondent Courtney Lopez that the name was Chrissy's idea, it ended up having a surprising family connection.
As he revealed on the Feb. 1 episode of E! News (airing tonight at 11 p.m.), "It turns out, my great-grandmother was named Esther."
"It wasn't intentionally after someone," John explained, "but once Chrissy told me that idea, I was like, 'Oh, my great-grandmother's name was Esther.'"
Esti's middle name also shares ties to another one of John's relatives. "We wanted to already name her middle name Maxine after my grandmother, whose middle name was Maxine," the 44-year-old shared. "So, it's a lot of my family in the name."
John and Chrissy—who also share daughter Luna, 6, and son Miles, 4—announced they were expecting baby No. 3 in August 2022, two years after Chrissy experienced a pregnancy loss in October 2021.
Pakistani actor Meera Jee to star in remake of Bollywood classic Pakeezah | Bollywood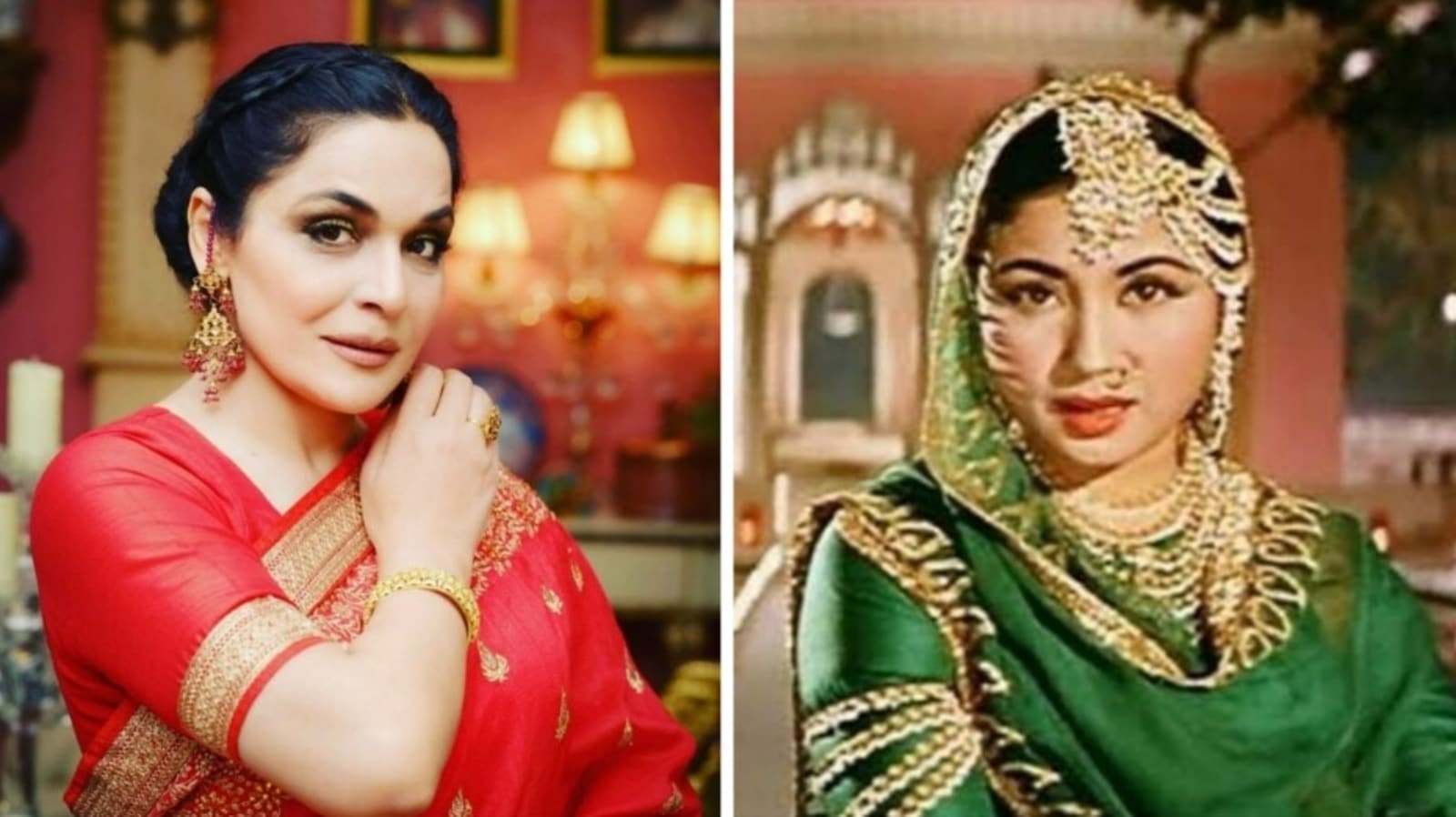 Pakistani actor Meera Jee will star in the remake of Pakeezah (1972). She is all set to essay the role played by late actor Meena Kumari in the Pakistani remake of Bollywood classic Pakeezah. The film was written, directed and produced by Meena Kumari's husband Kamal Amrohi. The film had late veteran actors Ashok Kumar, Raaj Kumar and Meena Kumari in lead roles. (Also read: Amitabh Bachchan reveals Meena Kumari danced around fountains with real rose water in Kamal Amrohi's Pakeezah)
In a conversation with SAMAA Digital today, Meera Jee said, "I am going to play Pakeezah, 100%." She further told them that they had been working on this project for the last 13 years while the shooting will start from March, 2023. She also said the movie is produced by a US-based production house called Red Lipstick, and the casting is still under process. Earlier, there were rumours that actor Mahira Khan will essay the lead role.
Meena Kumari's film Pakeezah is arguably her best work and among the most beautiful musical dramas ever made in the Indian cinema. The film was made by Kamal Amrohi, who began work on it in 1956 but put it on hold due to their misunderstandings in personal life. Both of them came together to complete the film in 1969 when Meena was severely ill. The film wasn't appreciated in theatres but went on to be a hit after she died almost a month after its release in 1972.
In 2021, Amitabh Bachchan talked about how legendary filmmaker Kamal Amrohi used real rose water in all the fountains installed on the sets of Pakeezah. According to Meghnad Desai's book Pakeezah, Meena charged just a token amount of Re 1 for her role in the film.
Meena was born as Mahjabeen Bano to artists Ali Bux and Iqbal Begum on August 1, 1933. When she was just four-years-old, when Ali Bux started taking her to studios, made her the breadwinner in her family at a very young age. She has starred in several films such as Piya Ghar Aaja, Sanam, Garib, Vijay, Baiju Bawra among others.
Sidharth Malhotra and Kiara Advani were seen busy preparing for their wedding watch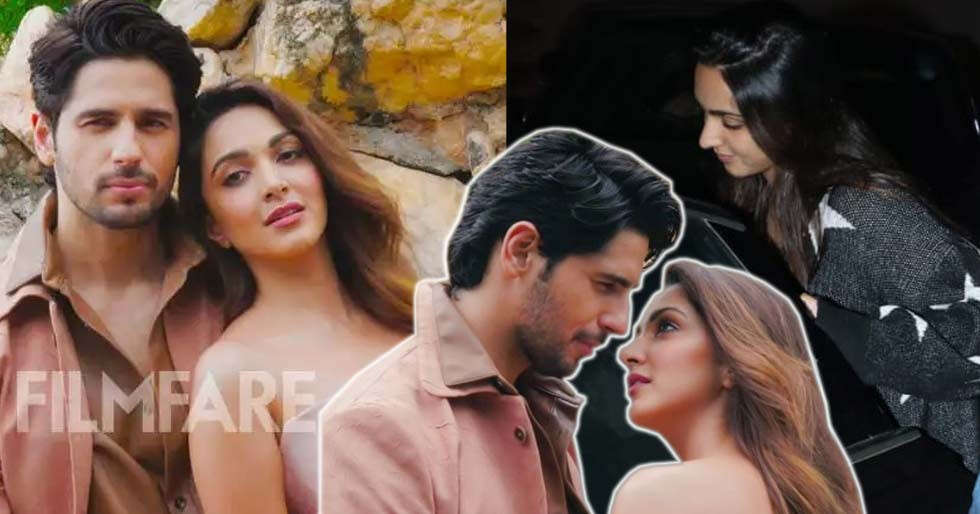 Sidharth Malhotra and Kiara Advani's wedding rumours have been one of the most talked about affairs since December last year. Even though the lovebirds have been tight-lipped about it, there has been plenty of evidence saying otherwise. Quite recently both were seen busy with finalising the last-minute details for their wedding last evening.
As per the latest reports on a leading entertainment portal, Sidharth Malhotra was seen visiting Delhi. Reports suggest that the actor is ensuring to look after the final details of the wedding himself and will soon be travelling with his parents and relatives to Rajasthan where the wedding is said to take place.
Kiara too was photographed leaving ace designer Manish Malhotra's house last night after her last-minute trial for her wedding ensemble. All these details are getting fans all the more excited as they wait for the lovely couple to make an official announcement.

Source link