Netizens slam Cate Blanchett's response to Margot Robbie liking metal music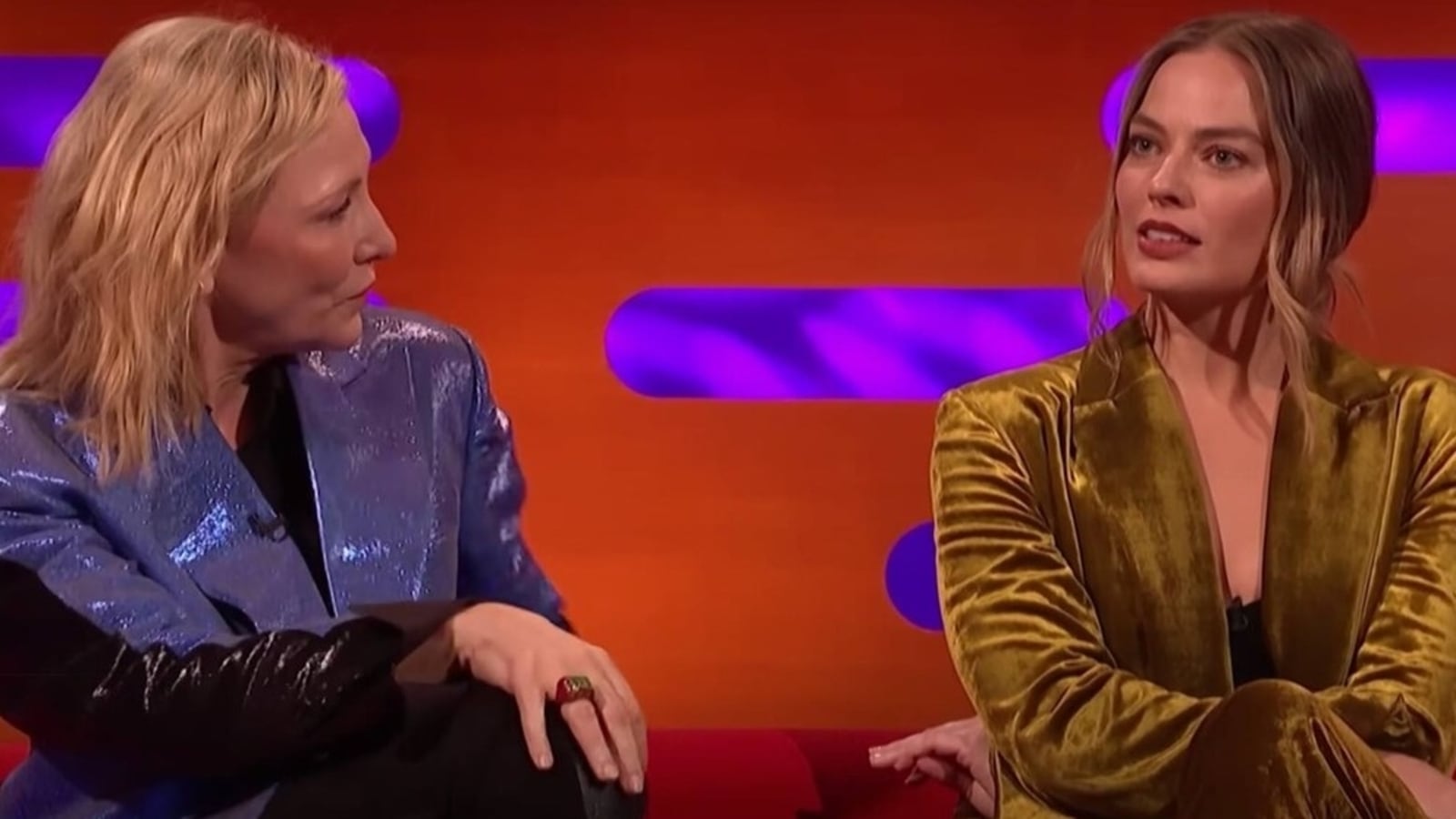 Actor Cate Blanchett appeared in The Graham Norton Show, where actor Margot Robbie was also present. When Margot expressed her love for heavy metal music, Cate was quick to intervene and ask, 'Does anyone like heavy metal music?' Cate's reaction has come under fire on social media where netizens criticized the Tar actor for her dismissal of heavy metal music just because she doesn't like it. (Also read: Cate Blanchett reacts to 'lesbian icon' status for her character in Tár: 'Yeah cool, I'll take it')
During the discussion, when Graham Norton asked Margot, who can currently be seen in Damien Chazelle's Babylon, about her goth phase, the actor said yes she "definitely" had a "very emo" phase growing up. She said, "I'd listen to really heavy metal music and I would dye my hair black and only cut it with a razor blade." To this, Cate came in with a question, asking her, "Does anyone like heavy metal music? Was that something you genuinely liked?" To this, Margot stressed that she "genuinely" likes metal music. Cate again quipped in with a question and asked, "Do you like monster trucks and things like that?" Margot then went on to talk about that particular instance when she went to a Slipknot concert and met with so many heavy metal music fans who were interested in her show Neighbours.
Netizens were not impressed with Cate's dismissal of heavy metal music and took to Twitter to express their shock at the way she sounded patronizing towards Margot for liking it. Marlow Stern, of Rolling Stone posted a clip of the segment on Twitter. One user commented, "Does anyone like heavy metal music? No, we're all clearly faking it. Do you like monster trucks? Odd correlation, but no. So it's family listening? Yeah, keep being patronizing. It's only making you look worse." Another user added, "Love Margot's honesty. Not sure why Cate is acting so above it. A lot of people in Hollywood have mentioned their love for metal music. She comes across as very condescending." A comment read, "The disrespect from Cate Blanchett actually blew my mind. She always seemed like a graceful and accepting person but the whole "does anybody actually like heavy metal?" Like damn Galadriel, thought you were better than that."
There were many fans of metal music who suspected that Cate's reaction reeks of elitism. A user added, "Cultural elites like Cate have always seen heavy metal fans / musicians as inferior." While another added, "I was both a huge metal head and a massive Neighbours fan as a teenager in the 2000's, it's not like they're mutually exclusive. I don't see why Cate thinks Margot liking metal is weird, and her stereotypes about monster trucks are not at all accurate or helpful." Another comment read, "Seriously, Cate? My scientist son loves metal music, so does my 60 year old colleague. Neither of them are into monster trucks."
Cate recently won the Critics Choice Award for Best Actress for her performance in Tár. Predicted to land her eighth Oscar nomination, she plays a fictional orchestra conductor named Lydia Tár in Todd Field-directed drama, that details the spiraling of her career after the world-renowned conductor faces allegations of sexual misconduct involving female victims.
Bigg Boss 16: Archana Gautam calls Kartik 'bhaiya' while enacting romantic scene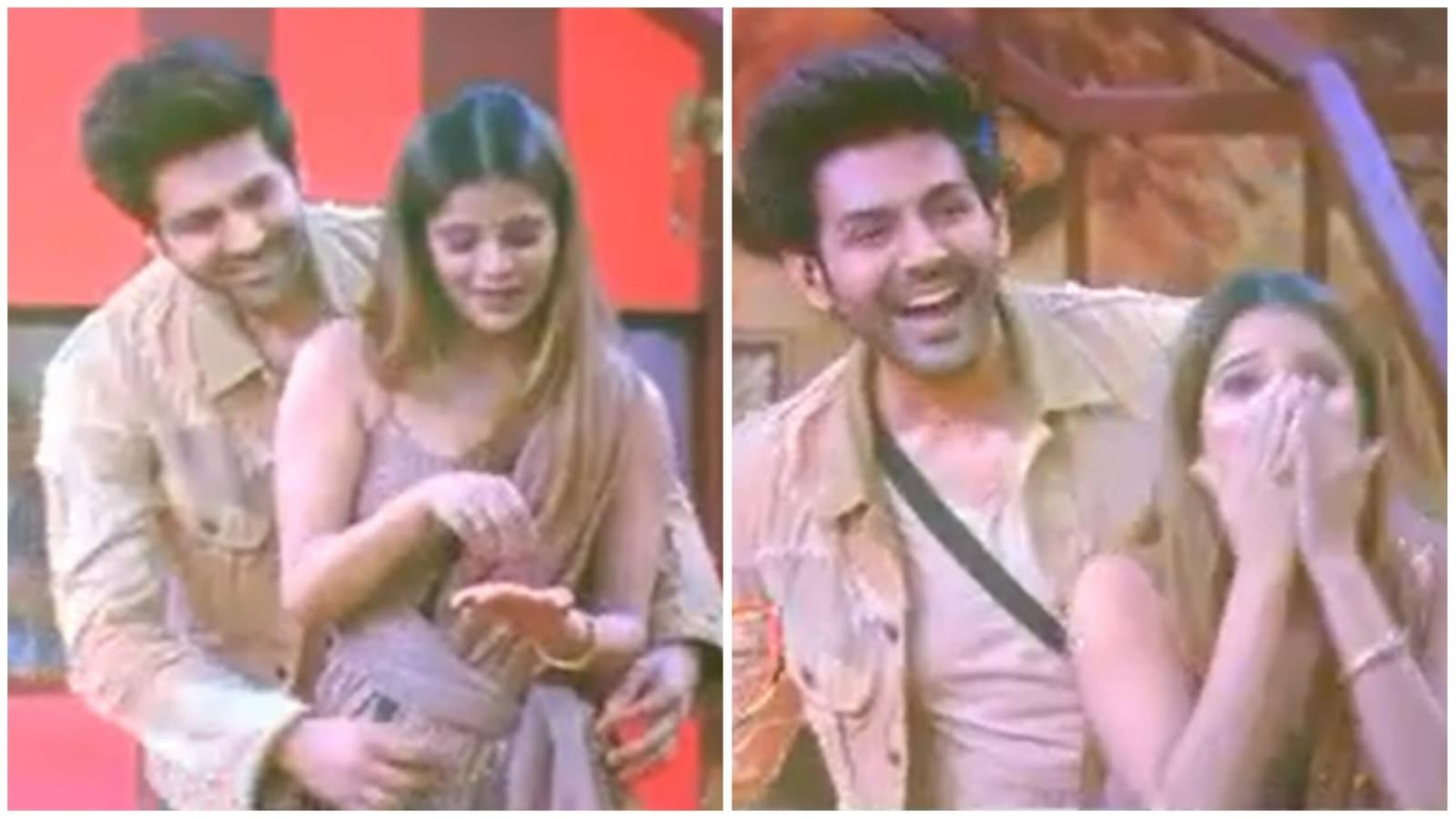 Kartik Aaryan recently visited Bigg Boss 16 to promote his upcoming film, Shehzada. Farah Khan, who is currently hosting the reality show in place of Salman Khan, played a game with the contestants and Kartik. As part of a fun act, contestant Archana Gautam was told to enact a romantic scene with Kartik. But her slip of tongue during the act left everyone in splits. Also read: Kartik Aaryan, Rajkummar Rao, Patralekhaa line up for prasad at Anurag Basu's Saraswati Puja celebration. See pics
Archana was told to act as if she is making ginger tea in the kitchen with Kartik Aaryan by her side. Archana tried to portray a romantic mood as she made the tea and Kartik put his arms across her waist. She told him, "Haye chhodo na mummy dekh legi (leave me, my mom will catch us)." As he refused to pull his hands away, she further said, "Kaunse gate se aye ho bhaiya (from which gate have you entered, brother)." This brought the act to a halt as both Archana and Kartik broke into a laughter and everyone else was also left in splits. Farah commented in jest, "Bhaiya bol dia, ye lo (she has called him brother)."
The viewers also commented in sarcasm as ColorsTV shared the promo of the Saturday episode on Instagram. The show airs from Monday to Friday at 10pm and on Saturday and Sunday at 9pm. A viewer commented on the video, "When bhaiya is takiyakalam (when bhaiya is a catchphrase)." Another said, "Ayee hayee Archana ki toh nikal padi bhaiyya (Archana seems to be in luck brother)." One more said, "Bechara Kartik (poor Kartik)." One more comment read, "Kartik be like: emotion damage."
Kartik Aaryan is currently promoting Shehzada, in which he stars opposite Kriti Sanon. It is their second film after 2019 film Luka Chuppi. The film is directed by Rohit Dhawan and is set to release ahead of the Valentine's Day weekend on February 10. It also stars Paresh Rawal, Manisha Koirala, Ronit Roy, Rajpal Yadav, Sachin Khedekar as Bantu's grandfather, Debattama Saha, Ankur Rathee and Vin Rana."
Shark Tank's Namita Thapar slams pitch on dieting: 'Log ye gimmicky cheezein…'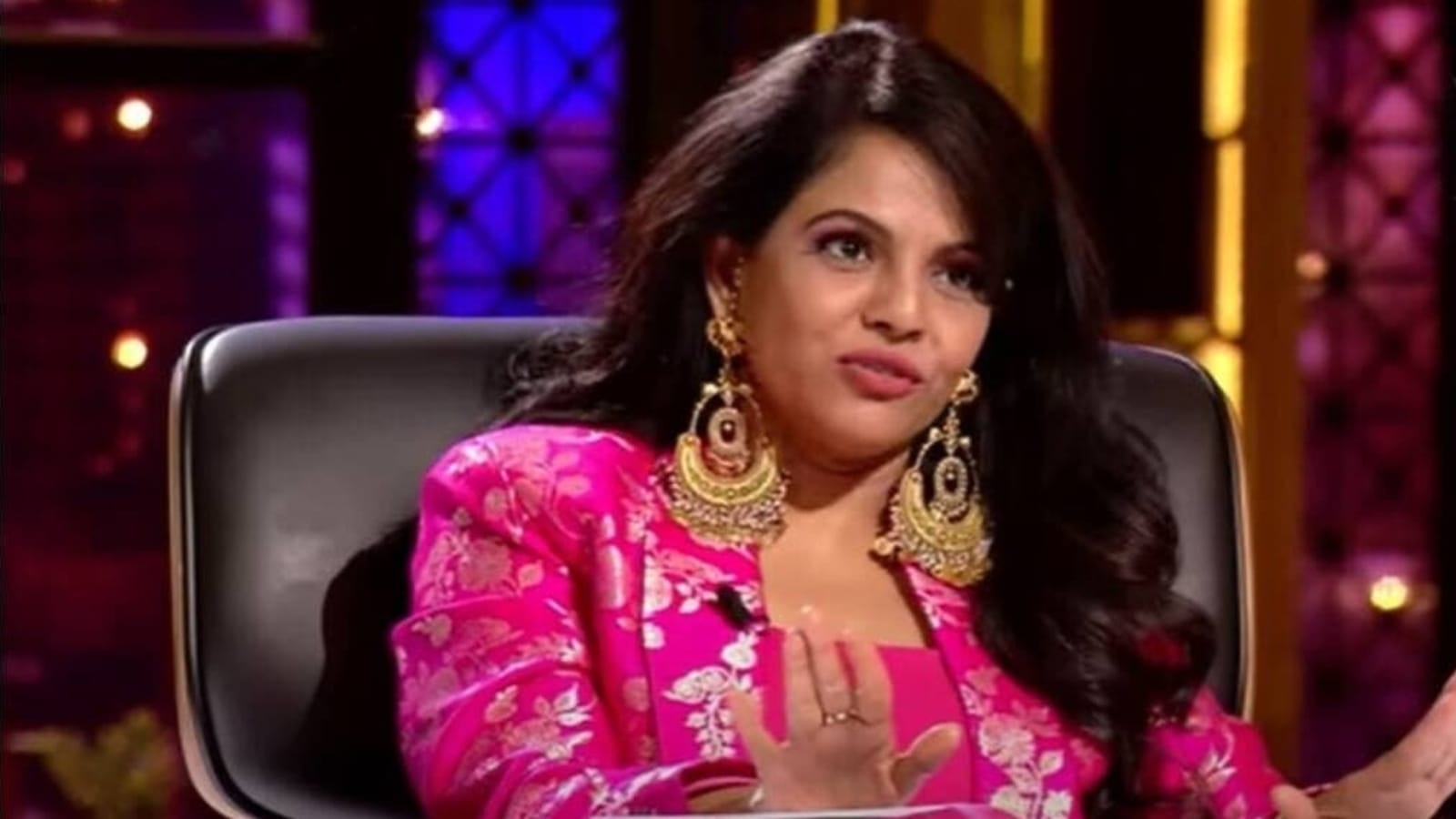 Shark Tank India judge Namita Thapar criticised an idea shared on the show in the latest promo that was posted by Sony Entertainment Television. While listening to the pitch about a diet and nutrition company, the executive director of Emcure Pharmaceuticals, said she is unable to agree to the business idea on a fundamental level. This is not the first time Namita has spoken strongly about issues pertaining to weight loss and dieting. In an earlier episode Namita had shared that she too faced body shaming herself and was even teased as 'moti (fat)' in her early days. Also read: Netizens disagree as Shark Tank's Namita Thapar claims 'educated househelp' posted hateful comment from her phone
In the Shark Tank India season 2 promo released on Thursday, Namita said to an entrepreneur pitching her business idea, "Ye jo apne word use kiya hain na 'restart', isi mein problem hein. Ye jo aap bata rahi he na usse mein fundamentally agree nahi kar rahi hoon, ki no exercise… humare saath aate he, restart karte he… Let's spread the message ki weight loss ek lifestyle change se hota he… aur hum diabetes capital, blood pressure capital ban rahe hain because log ye sab gimmicky cheezein kar rahe hain aur apne health ke saath mess kar rahe hain. Toh mujhe ye sab sunke thoda sa, I am sorry but gussa jaise aa jata hain. I think we need to stop misguiding the country (The word you just used 'restart', is my main problem. Whatever you are saying here I am unable to agree on a fundamental level, that no exercise, we restart etc… Weight loss happens due to change in lifestyle, and if we are becoming diabetes capital and blood pressure capital as a country then it is because we are doing these gimmicky things and playing with our health. So after listening to this I feel a little angry, I am so sorry to say)."
While Namita spoke, the other two sharks Peyush Bansal and Anupam Mittal looked at her and seemed to agree with her statement. Some users appreciated Namita's opinions on the show. One commented, "Hat's off.'" Last year, Namita had revealed, while speaking to author Chetan Bhagat on his talk show on YouTube, that she used to feel 'very ugly' as a kid because of her weight and acne.
Shark Tank India Season 2 is hosted by Rahul Dua, and has Anupam Mittal (founder-CEO of Shaadi.com), Aman Gupta (co-founder-CMO of boAt), Namita Thapar (executive director of Emcure Pharmaceuticals), Vineeta Singh (co-founder-CEO of SUGAR Cosmetics), Peyush Bansal (founder-CEO of Lenskart.com) and Amit Jain (co-founder-CEO of CarDekho Group and InsuranceDekho.com) as the sharks.
Supriya Sule lauds 'superstar' Shah Rukh, questions leaders slamming Pathaan | Bollywood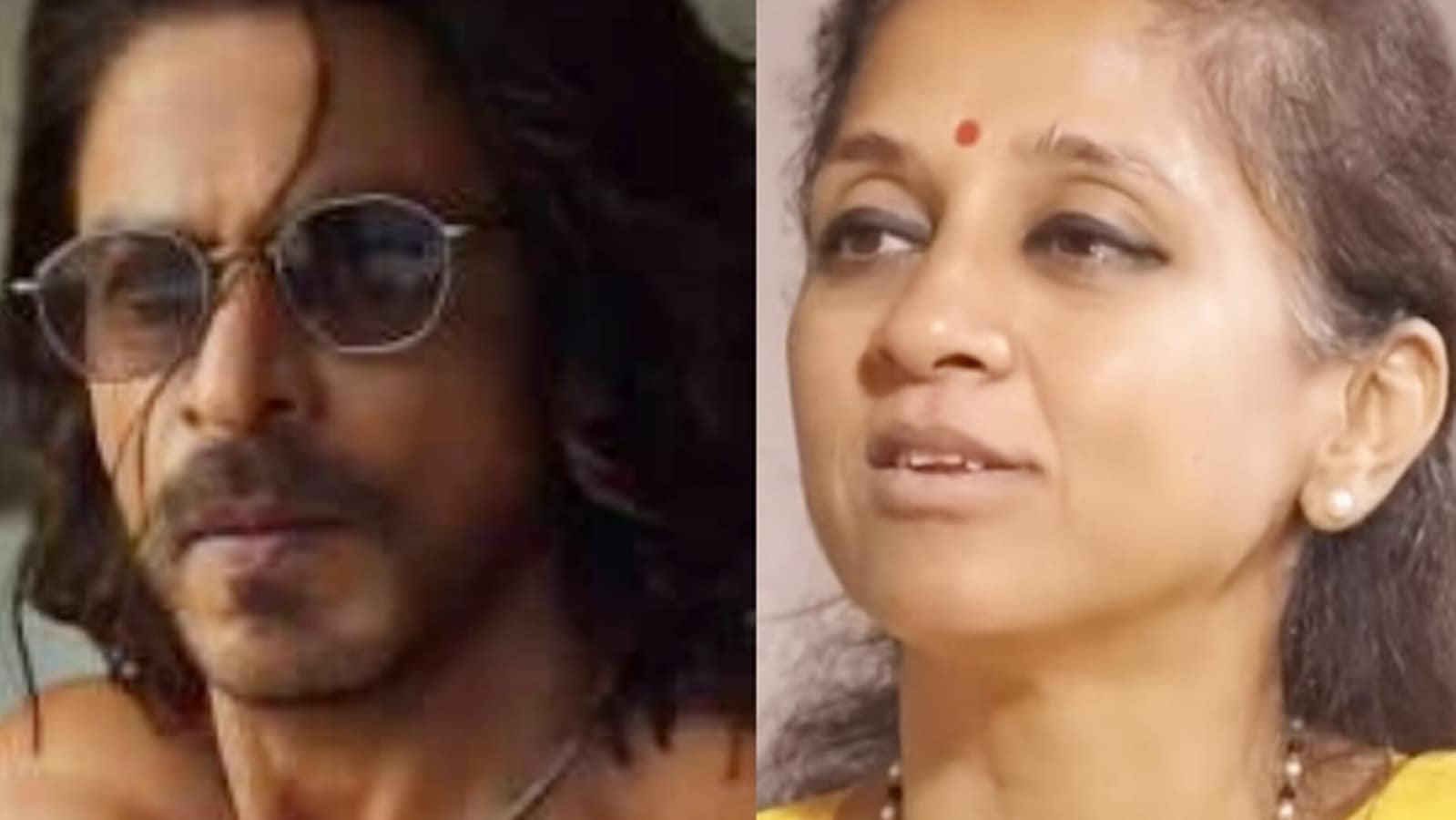 Supriya Sule, Nationalist Congress Party (NCP) leader, who is currently a Member of Parliament, spoke about Shah Rukh Khan and his film Pathaan in a recent interview. She also spoke about Madhya Pradesh home minister Narottam Mishra, who had earlier demanded a ban on Pathaan. Supriya said Shah Rukh Khan and Deepika Padukone were 'looking fabulous' in Pathaan. The politician added that 'most people were jealous of Shah Rukh Khan'. Also read: After Pathaan's box office success, Kangana Ranaut warns Bollywood to 'stay away from politics'
In December 2022, after the Pathaan song Besharam Rang was released, Narottam Mishra had threatened to ban the movie in Madhya Pradesh. He had objected to Deepika Padukone wearing an orange swimsuit in the song. In following weeks, many other political leaders and organisations voiced objections against Pathaan, which alongside Shah Rukh and Deepika, also features John Abraham. The film was released on January 25, and has broken multiple box office records ever since.
When asked to mimic Shah Rukh Khan, Supriya said in an interview with Unfiltered By Samdish on YouTube, "How would I know? Shah Rukh Khan… please, he is the superstar of India. Right now I am just envious of how good he is looking in that movie (Pathaan). Him and Deepika are looking (gestures feeling breathless)… They are looking fabulous! I think most people are jealous of Shah Rukh Khan…" Supriya then responded to being asked if she would defend the comments made about Pathaan by politicians such as Narottam Mishra, "Not at all, I will not defend. I will pick (up) the phone and ask 'bhaiya aap ko kya ho gaya hai (brother, what's wrong with you)?'"
Supriya further said, "But the problem is that why are we even discussing such things. (Late union minister and BJP leader) Arun Jaitley used to say 'aap dikhana band kar dijiye, log bolna band kar denge (if you stop broadcasting, people will stop saying things)'. Sometimes I think Arun ji is right. It is actually irrelevant, and it become so sad because a lot of other colleagues' videos started coming out. This is not why we are here for politics. I am not defending either or…"
Directed by Siddharth Anand, the film also features Dimple Kapadia and Ashutosh Rana. As per trade analysts and film exhibitors, Pathaan's domestic net collection will easily cross ₹225 crore over the first extended weekend and ₹300 crore in a week. As per the Yash Raj Films, the production banner, Pathaan grossed ₹200 crore worldwide in two days of its release.