Onir says he doesn't like Besharam Rang after slamming those who criticised it | Bollywood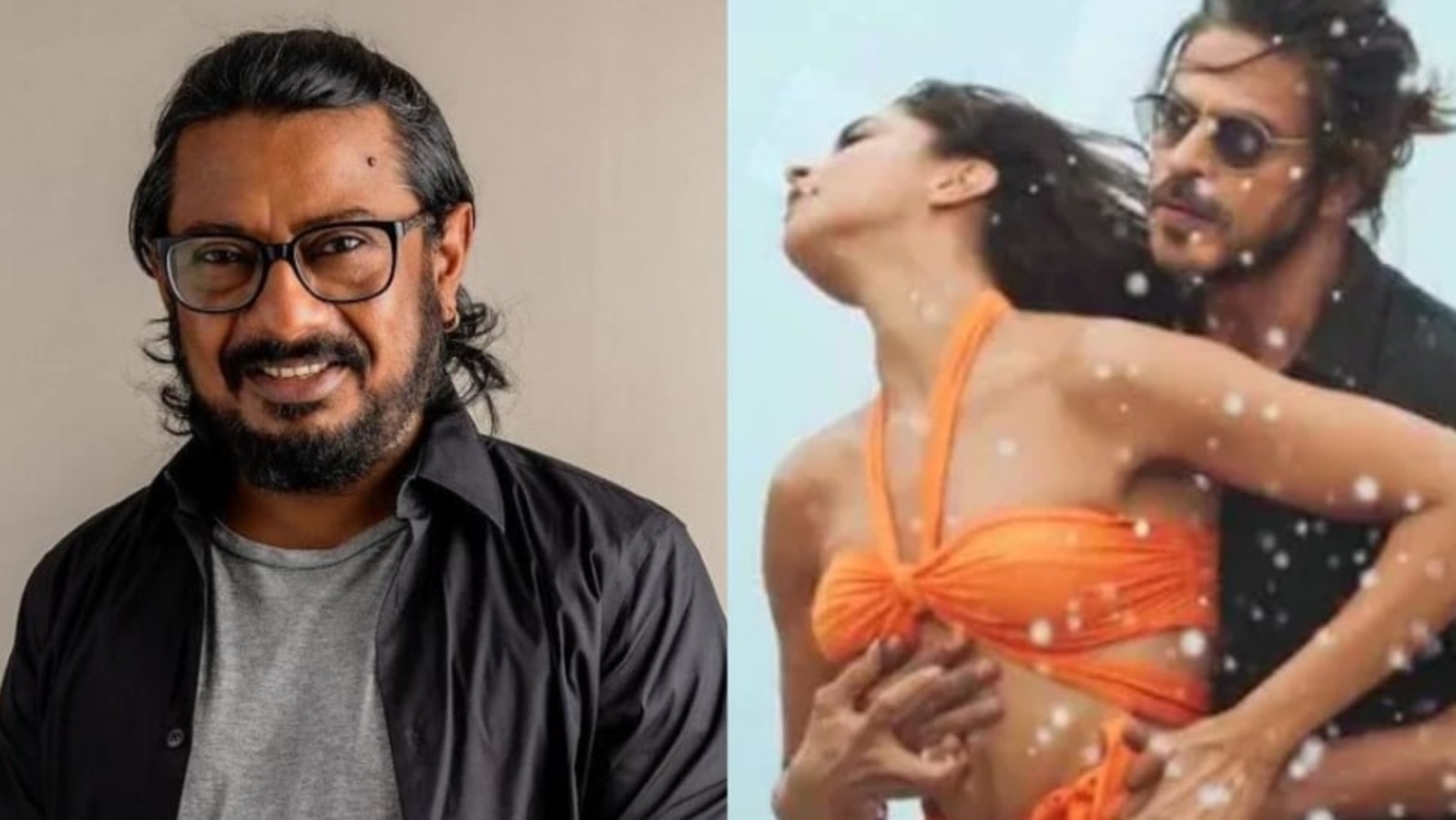 Filmmaker Onir has said that he doesn't like Pathaan song Besharam Rang, a month after he slammed those who criticised it. Speaking at the Apeejay Kolkata Literary Festival, Onir also said that isn't sure why his talk at the recent Bhopal literary fest was cancelled at the last moment. Onir also revealed that he was asked if his tweet 'on the controversy' over the song was connected to the cancellation. (Also Read | Besharam Rang row: Onir asks if 'now goons will decide what we watch')
Besharam Rang released on December 12, and soon became the centre of controversy. A section of the people found Besharam Rang objectionable over the choice of costumes and colours. The song featured Shah Rukh Khan and Deepika Padukone romancing in Spain.
As quoted by news agency PTI, Onir said, "Someone asked me if this (talk cancellation) was a repercussion of my tweet on the controversy over Besharam song from Pathaan. I don't like the song, but I will speak up for something that is wrong. I don't see my colleagues commenting. I have had a few people inboxing me, and I am like… Your love in the inbox means nothing, if you cannot come out and stand by me out in the open."
In December when Besharam Song was released, Onir had called out a Twitter user when they shared screenshots of the song and tried to troll it. The person had written, "What kind of a husband allows or tolerates public molestation of his wife for a few bucks? Just asking !!!"
Onir responded, "Yucks .., sick mentality . Use of words like 'allows', ' tolerate" shows that he belongs to that tribe of men who thinks an husband owns the women . And only a vulgar mindset could make a montage like this . Retired and now nothing better to do than zoom in pics n spread hate."
He had also written, "Can't imagine that the most important thing to debate for a bunch of politicians (whose claim to fame is propagating hate and dividing the country & instigating violence) & the mainstream media is the costume worn by two actors for a song!" He also added the hashtags–unemployment, inflation and climate crisis.
Re-sharing a video posted by a news channel on Twitter in which MLA Sadhvi Pragya spoke against Pathaan, Onir had said, "No point of film certification board/judiciary/law enforcement agencies .. now goons will decide what we watch. Terrible times …"
Directed by Siddharth Anand, Pathaan is scheduled to hit the theatres on January 25. Apart from Shah Rukh and Deepika, the film also John Abraham, Ashutosh Rana and Dimple Kapadia.
When Abhishek revealed facing sexist comments for Cannes outings with Aishwarya | Bollywood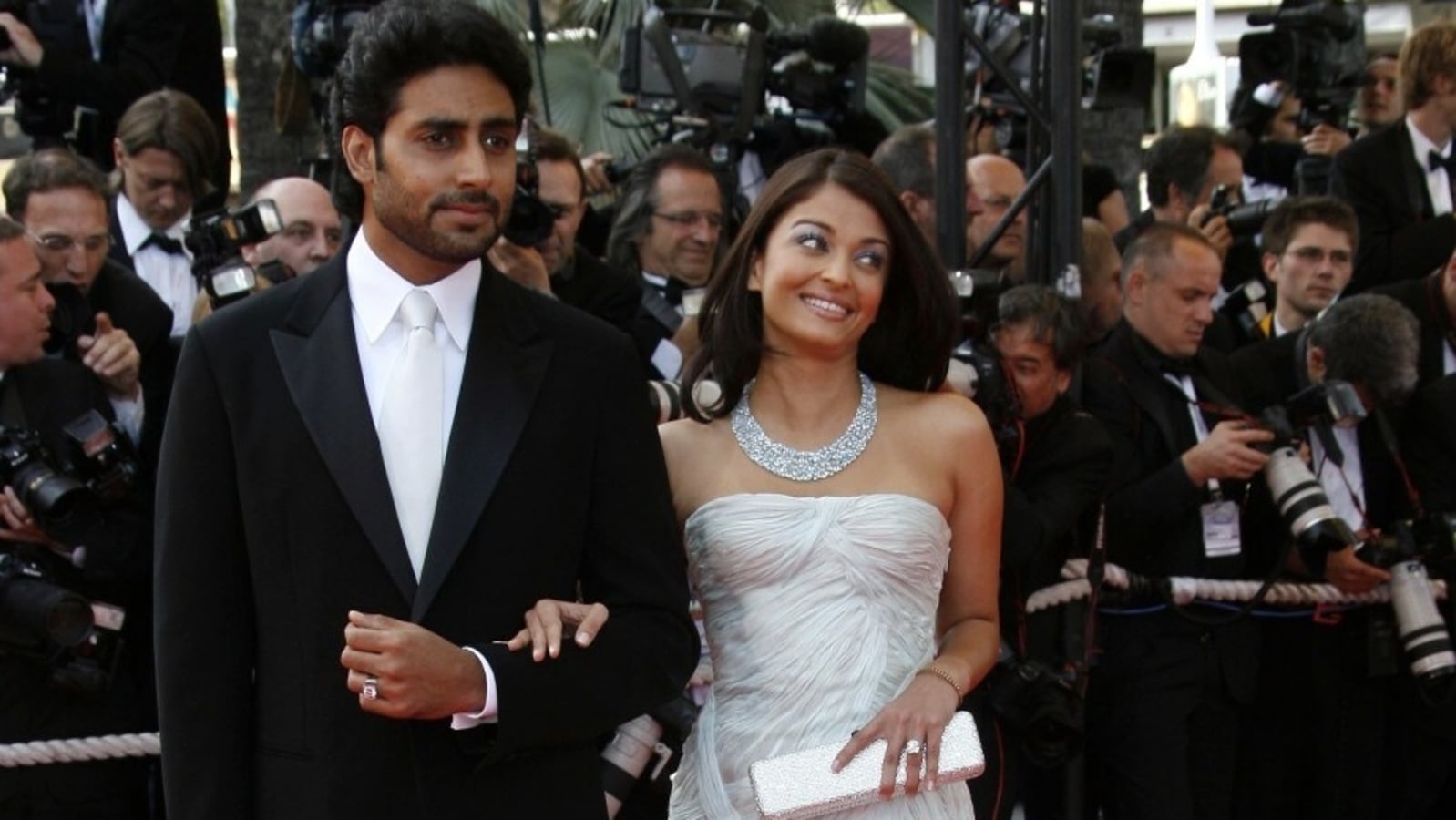 In a 2012 interview, Abhishek Bachchan was asked if he had 'ever put restrictions on wife Aishwarya Rai'. The actor had then said that only a man, who was either 'insecure' or did not 'trust her' would do such a thing. Abhishek had then gone on to speak about how he was often asked about what 'it feels to walk the red carpet with your wife at Cannes', adding he found 'this attitude to be chauvinistic'. Also read: When Aishwarya Rai defended Abhishek Bachchan from 'unfair' question on being overshadowed by his father and wife's fame
Abhishek Bachchan also asked why Aishwarya could 'attend all his events', but he could not accompany his wife to support her. The actor slammed people, who thought that since he was the husband, he should not join his wife at her public appearances that were about her. In 2005, Aishwarya became the first Indian to open the Cannes Film Festival; since then she has been attending the high profile event almost every year, and is sometimes joined by Abhishek. Waking the red carpet for the first time after their April 2007 wedding, Aishwarya and Abhishek made an appearance together at Cannes Film Festival in May, 2007.
Abhishek told Filmfare in 2012, "If a man tries to restrain his wife, then there must be two reasons for it. Firstly, he's insecure. Secondly, he doesn't trust her. I am a secure person and have complete faith in my wife. Then why should I have any problem? And why just wife, if a man tries to restrain his girlfriend, mother or any girl, then either he's insecure or he doesn't trust them. And that's not how I was brought up. My mother has been an actress and she has always been working. I've often been asked how it feels to walk the red carpet with your wife at Cannes. I find this attitude chauvinistic."
The actor further said, "It means that you are the husband so how can you walk with her? Do you ever ask Aishwarya why she walks the red carpet with me at the premieres of my films? She attends all my events, but I cannot accompany her. That's wrong. If my wife supports me, then it's my duty to support her."
Abhishek and Aishwarya Rai are parents to daughter Aaradhya Bachchan, who celebrated her 11th birthday last year. Aishwarya was last seen in Mani Ratnam's magnum opus Ponniyin Selvan: I (2022), while Abhishek was last seen in Breathe: Into The Shadows season 2 (2022).
Pete Davidson Shaves Head
Pete Davidson is a man who has, based on all two seconds of Google image searching I have done on this, has gone through a surprising amount of hairstyles. It's been short! It's been long(er)! It's been blue! It's been bleached!
So, given that Pete Davidson's head is a Rorschach test of the times, I bet you're thinking, "Good god, what is the state of that man's scalp today?" or "I already know he shaved his head, get to it hag."
Yes, Pete took is newly shaved head for a spin at a Knicks game at Madison Square Garden last night.
This may very well be the shortest it's ever been!
There's no way to say this without sounding odd, but at least the shape of his head is perfectly pleasant.
Oh yeah, he also went to this event with M. Night Shyamalan.
Is it for a role? Is it a whim? Who knows — you do you, Pete.
Twitter says leaked plot of Mohanlal's Ram is similar to Pathaan, fans defend it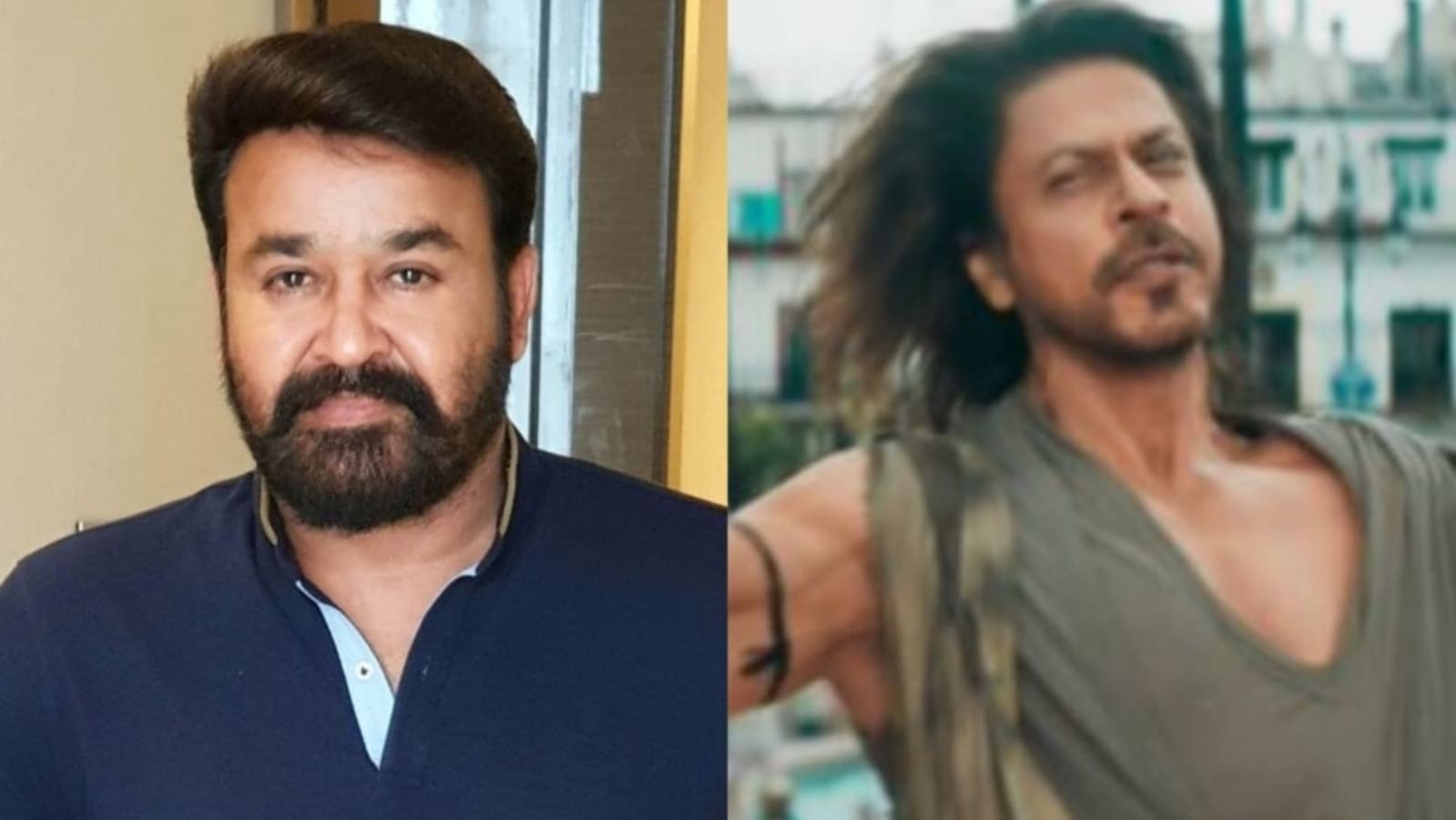 Mohanlal, who has had a string of flops in recent times, is currently shooting for Jeethu Joseph's upcoming Malayalam thriller Ram. The plot of Ram has allegedly leaked on social media and many have compared it with Shah Rukh Khan's Pathaan. However, Mohanlal's fans have defended the comparison and said the plot of Pathaan is similar to every Mission Impossible film ever made. (Also Read | Pathaan: Shah Rukh Khan film grosses ₹634 crore worldwide, highest ever one-week collection for a Hindi movie)
Reacting to the leaked plot of Ram, some people called it Pathaan 2.0. A Twitter user shared the alleged leaked plot synopsis of Ram. The plot reads, "The film focuses on the efforts of R&AW to track down an agent and former spy of the organization. Ram Mohan, who went rogue and disappeared. The military needs his mental and physical abilities to deal with Bael, a terrorist group that possesses nuclear weapons capable of destroying an entire nation."
Several Twitter users in the comments section pointed out that the plot is very similar to that of Pathaan. A person wrote, "For people saying it's the plot of Pathaan, literally every Mission impossible movie has a similar plot – it doesn't really matter as long as the execution is different and good (sic)." Another Twitter user wrote, "All spy films are about agents going rogues. There is nothing new in them but for the presentation which makes all the difference (sic)."
Ram, which will be released in two parts, marks the reunion of Mohanlal and Jeethu Joseph after Drishyam 1, Drishyam 2, and 12th Man. The film also stars Nayanthara, Sanjay Dutt, Trisha, and Indrajith Sukumaran.
This will be Trisha's second Malayalam outing after she made her debut with Hey Jude starring Nivin Pauly a few years ago. It is believed that Trisha will be seen playing Mohanlal's wife. She will feature with the Drishyam actor for the first time.
The movie will be produced by Ramesh P Pillai and Sudhan S Pillai under the banner of Abhishek Films. The first part of the franchise is expected to hit the screens later this year.
Mohanlal was recently seen in a single character Malayalam film Alone, which released last week and sank without a trace at the box office.