Panchayat's Chandan Roy says he had a blueprint for becoming an actor | Web Series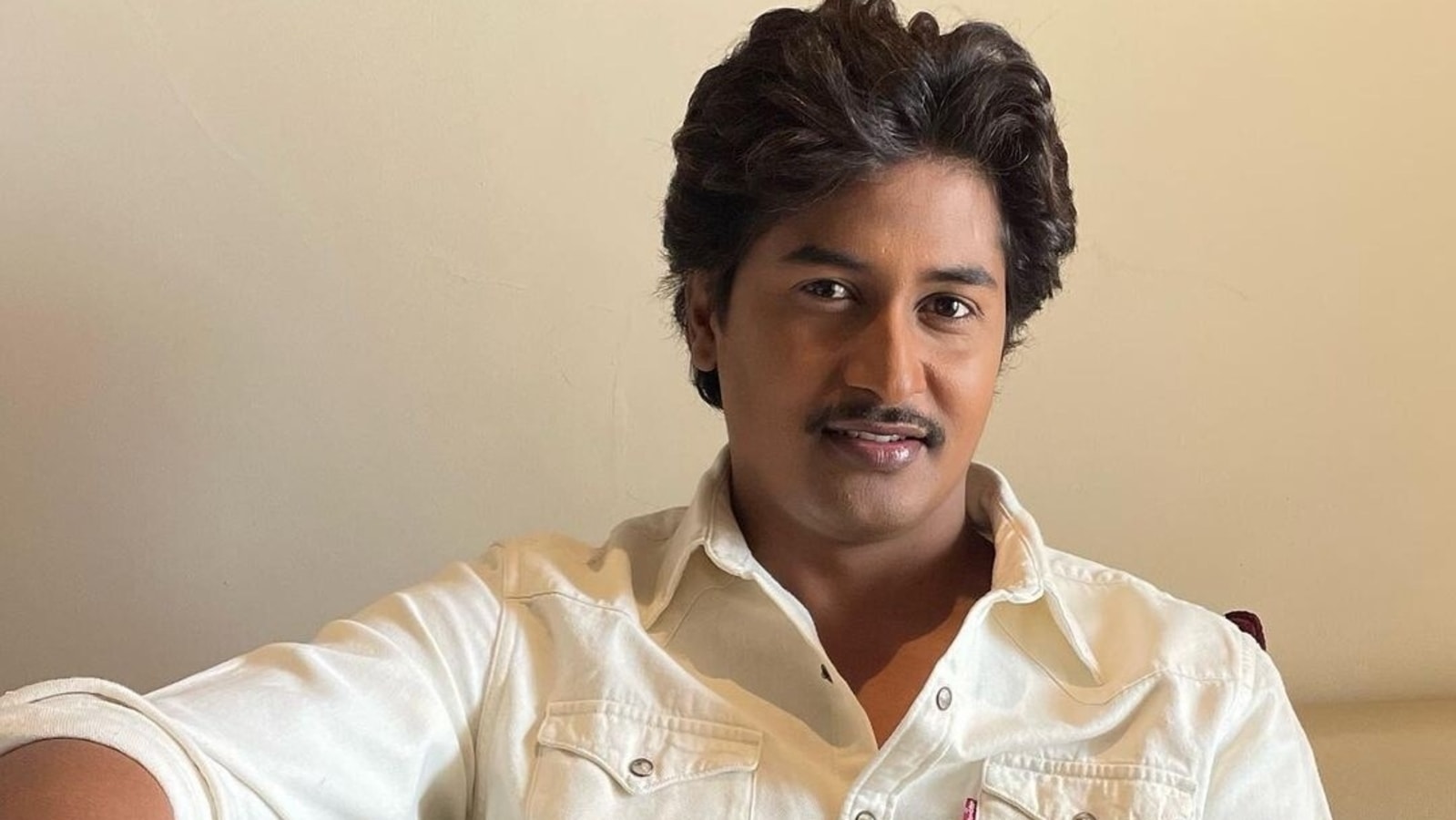 Chandan Roy may not be that famous by name but we are definitely familiar with his face. The actor from Bihar plays Jeetendra Sharma's assistant Vikas in the hit web series, Panchayat, and was recently seen as a broker in TVF Pitchers season 2. He is currently gearing up for the release of Srijit Mukerji's web series, Jaanbaaz Hindustan Ke, in which he plays a hacker. Though a newcomer in the industry, Chandan has atleast 8-9 projects lined up for release this year, including some in which he plays the lead. And he claims everything has happened as per the blueprint prepared by him since he was a child. Also read: Srijit Mukherji says he has rejected 10-12 remakes in 2 years: 'It is someone else's intellectual property'
In an interview with Hindustan Times, Chandan opened up about his new show, his well-planned journey from Bihar to Delhi to Patna and how those looking to make it big in Mumbai should also have a blueprint before taking the plunge. Excerpts:
Tell us about your role in the Jaanbaaz Hindustan Ke. We hardly see you in the trailer.
That's why we are talking about it now. My character is a hacker who does hacking to save the country from enemies. He is a small-town guy. The makers wanted someone who looks real and doesn't 'look like a hacker'. He looks simple but does some serious work, leaving people wondering.
Did you have any idea Panchayat would turn out to be such a massive success?
I just went with the wave. All I remember is when I woke up after its release, I realised this new Chandan was different from the old one. That was a very beautiful morning.
How difficult or fulfilling was your journey from Manhar to Mumbai.
I struggled a lot. When people play a gamble, they bet their money, I bet my entire life. I was pursuing Bachelors of Mass Communication at a Patna college and went to IIMC, Delhi for a course in radio and television to get a decent job and be able to earn the money I needed to become an actor in Mumbai. Everything was planned and things fell in place just like the blueprint I had made. When I was hired, they said, 'you should either become an actor or a politician, don't become a journalist.' I told them that I will become one only if I get the job.
I was confident I would do it. I had the elements with which I could do acting as a career and also run my house. I have not done anything other than my plan. I never had a plan B. If I had said at home that I want to go and become an actor, they would have possibly slapped me. My friends had said come to Mumbai with atleast 3-4 months of expenses, if you have it in you, you will get some work here or there. I didn't have any useless expenses. Bade itminan se safar kat gya (the journey was wonderful), I used to roam around for auditions, worked hard and got results.
It has been just 2 years since you started out in the industry.
What a nice question. I am loving it. I was acting since I was a child. I used to act during programmes on Chhath Puja, in school and did theatre in college in Patna and then in Delhi. When I finally moved to Mumbai, I used to do small roles in TV, of around 2-4 days of work. I got my big break in Panchayat and came into limelight in 2020. Its not just two years but a very long journey. With blessings of the almighty and my family, things went on falling in place one after another, exactly the way I had planned.
When I see other youngsters around me, I get very scared that they have bet their lives without thinking about the lives attached to them. When I had come, I didn't use to think like that. Itna halke mein mat lo (don't take it so lightly). Youngsters should think properly before coming to Mumbai. Ek fitoor rahta hai ki star banna hai, kyu banna hai yar (they are crazy about becoming a star, why do you want to become one)? We all are heroes of our own lives. Do it only if you have it in you and love acting, the nation needs your talent. But if you are coming only for glamour and stardom, please don't do it.
What is your family's reaction to your choice of career?
I am lucky that my family didn't help me financially but also never bothered me mentally or emotionally. They do mention sometimes how a boy has become a loco pilot, has got a government quarter, and you are earning just 3-4000 per month. Now when people come to meet at home, my mother is content that atleast he is self-sufficient. They don't care about fame.
You have 4 films and 4-5 shows lined up this year. Are you bagging whatever is coming your way?
I do choose, I didn't want to do just anything that comes my way. Some projects I have done for money, some I have done because they are very interesting roles. I would like to do something with a big banner, noted director, where I can learn something or if its challenging. I have said no to many projects recently. Director Pushpendra Nath Misra has given me a big break in Choona and Mr Saxena. Then there is Lakhot in which my character is very different. I also have Rohan Sippy's 13-episode sitcom in which I, Kunal Roy Kapur and Taaha Shah are in the lead.
Chahatt Khanna says Sukesh Chandrashekhar proposed to her in Tihar jail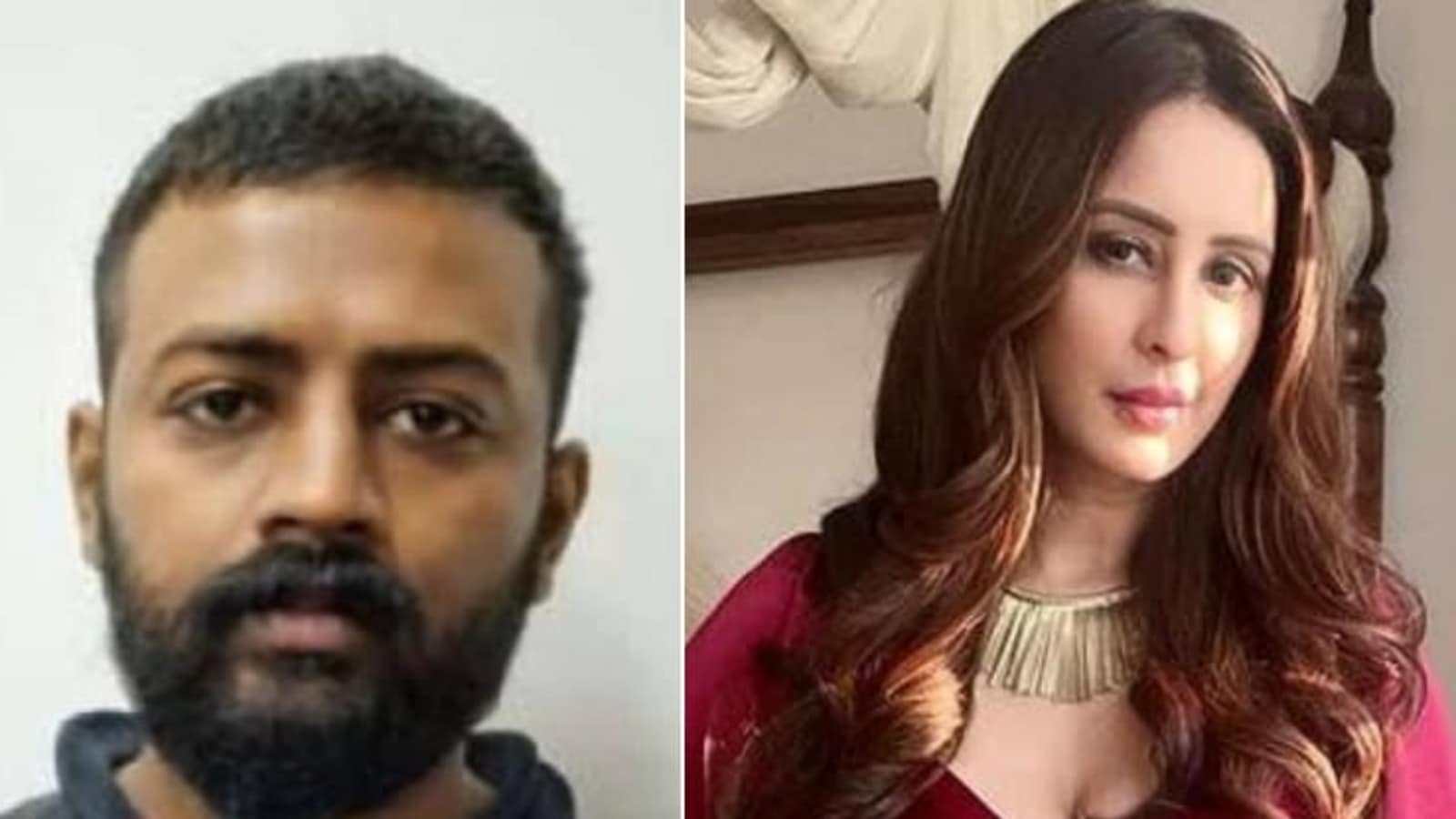 TV actor Chahatt Khanna has claimed that she was trapped into visiting alleged conman Sukesh Chandrasekhar in Tihar jail, where he went down on his knees and proposed marriage to her. When she informed him that she was married, and had two kids, she was told that her husband was not the right man for her. Chahatt said in a new interview that at the time, she did know it was Sukesh, who was proposing to her, but thought she was meeting the 'owner of a popular south Indian TV channel', who was the late J Jayalalithaa's nephew. (Also read: Chahatt Khanna reveals why she shamed Uorfi Javed's outfit)
Investigations are going on in a money laundering case involving Sukesh Chandrashekhar and Bollywood actors, including Jacqueline Fernandez and Nora Fatehi, who have also been questioned in relation with the case. Earlier this month, Delhi's Patiala House Court adjourned arguments in the alleged money laundering case and the matter will be next heard in court on February 15.
Talking about her meeting with Sukesh, Chahatt told ETimes that the man was dressed fancily wearing a gold chain to go with his fancy shirt and introduced himself as the owner of a popular south Indian TV channel, and J Jayalalithaa's nephew. "He said he was a fan of mine and had watched my TV show, Bade Acche Lagte Hain, and wanted to meet me. I was frantic and told him, 'Why would you call me here? I have left my six-month-old baby at home and have come here thinking it's an event.' Then, before I knew it, he went down on one knee and said he wanted to marry me."
She added, "I shouted at him, saying, 'I am married and I have two kids.' But he said my husband was not the right man for me and that he would be a father to my kids. I got so anxious that I started crying."
Chahatt also told the daily that it was not before ED summoned her in the alleged extortion case involving Sukesh – a little more than a year ago – that she realised she had met Sukesh Chandrashekhar in Tihar jail, not the nephew of J Jayalalithaa.
Bigg Boss 16: Archana Gautam calls Kartik 'bhaiya' while enacting romantic scene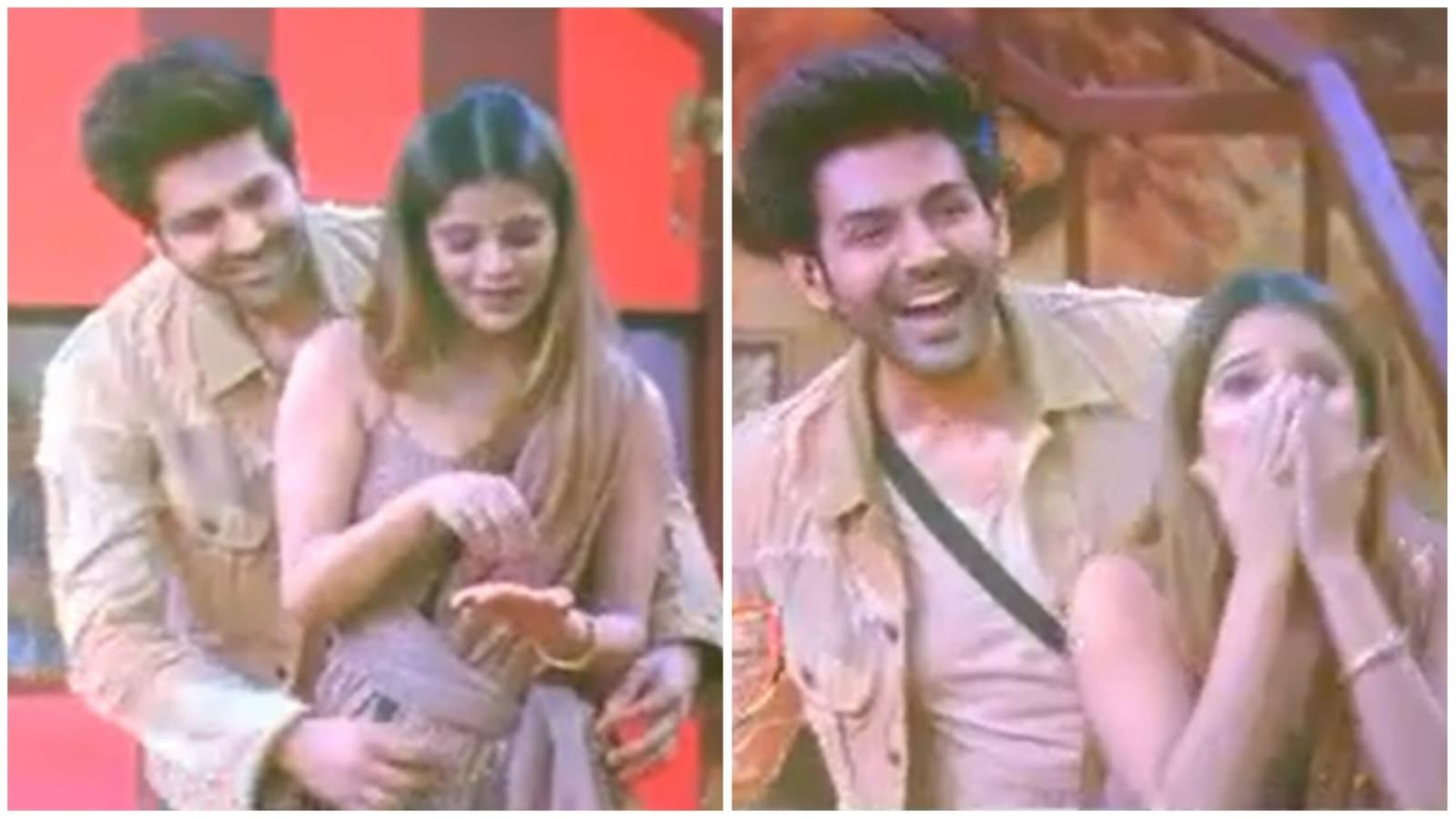 Kartik Aaryan recently visited Bigg Boss 16 to promote his upcoming film, Shehzada. Farah Khan, who is currently hosting the reality show in place of Salman Khan, played a game with the contestants and Kartik. As part of a fun act, contestant Archana Gautam was told to enact a romantic scene with Kartik. But her slip of tongue during the act left everyone in splits. Also read: Kartik Aaryan, Rajkummar Rao, Patralekhaa line up for prasad at Anurag Basu's Saraswati Puja celebration. See pics
Archana was told to act as if she is making ginger tea in the kitchen with Kartik Aaryan by her side. Archana tried to portray a romantic mood as she made the tea and Kartik put his arms across her waist. She told him, "Haye chhodo na mummy dekh legi (leave me, my mom will catch us)." As he refused to pull his hands away, she further said, "Kaunse gate se aye ho bhaiya (from which gate have you entered, brother)." This brought the act to a halt as both Archana and Kartik broke into a laughter and everyone else was also left in splits. Farah commented in jest, "Bhaiya bol dia, ye lo (she has called him brother)."
The viewers also commented in sarcasm as ColorsTV shared the promo of the Saturday episode on Instagram. The show airs from Monday to Friday at 10pm and on Saturday and Sunday at 9pm. A viewer commented on the video, "When bhaiya is takiyakalam (when bhaiya is a catchphrase)." Another said, "Ayee hayee Archana ki toh nikal padi bhaiyya (Archana seems to be in luck brother)." One more said, "Bechara Kartik (poor Kartik)." One more comment read, "Kartik be like: emotion damage."
Kartik Aaryan is currently promoting Shehzada, in which he stars opposite Kriti Sanon. It is their second film after 2019 film Luka Chuppi. The film is directed by Rohit Dhawan and is set to release ahead of the Valentine's Day weekend on February 10. It also stars Paresh Rawal, Manisha Koirala, Ronit Roy, Rajpal Yadav, Sachin Khedekar as Bantu's grandfather, Debattama Saha, Ankur Rathee and Vin Rana."
Shark Tank's Namita Thapar slams pitch on dieting: 'Log ye gimmicky cheezein…'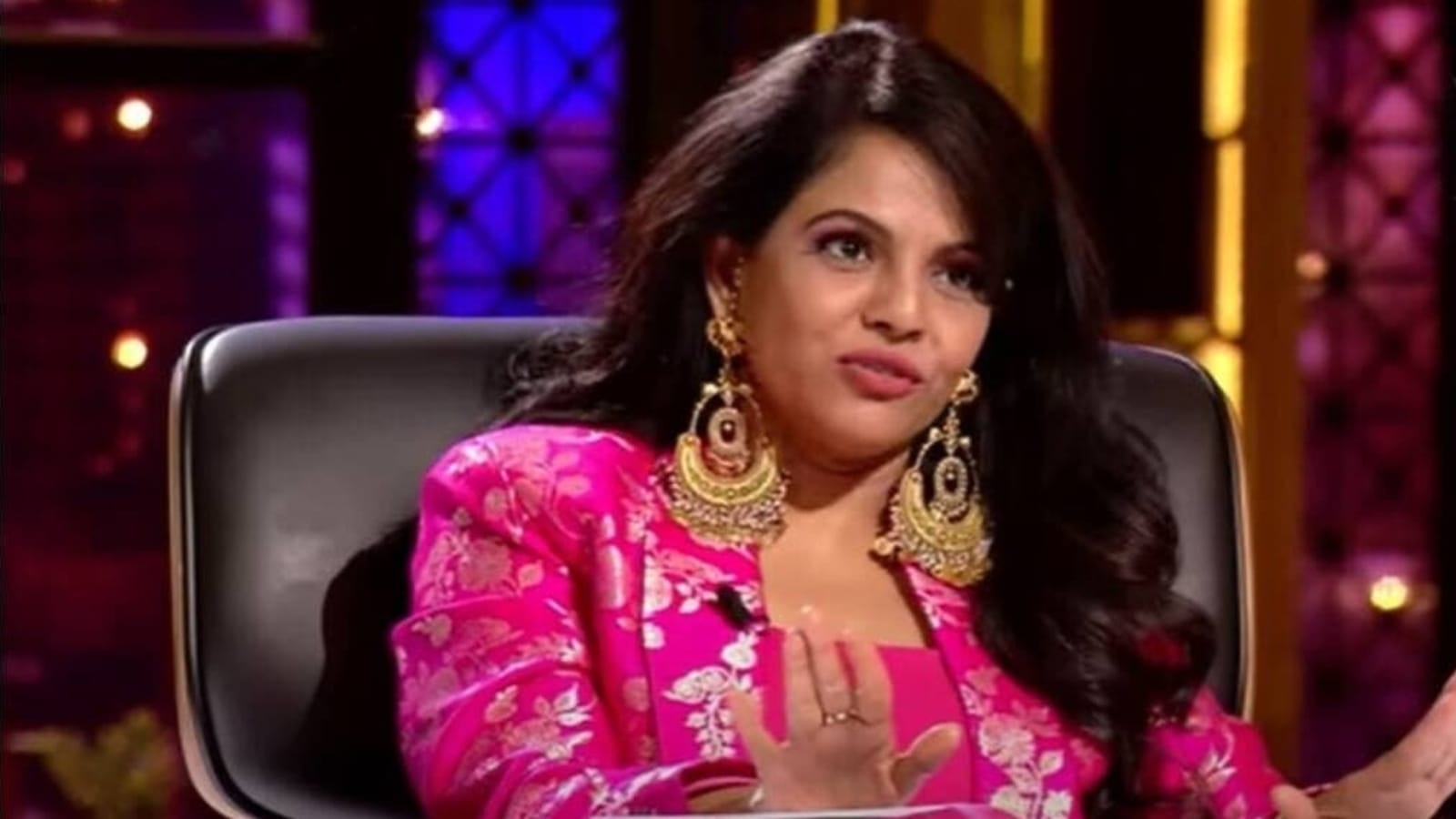 Shark Tank India judge Namita Thapar criticised an idea shared on the show in the latest promo that was posted by Sony Entertainment Television. While listening to the pitch about a diet and nutrition company, the executive director of Emcure Pharmaceuticals, said she is unable to agree to the business idea on a fundamental level. This is not the first time Namita has spoken strongly about issues pertaining to weight loss and dieting. In an earlier episode Namita had shared that she too faced body shaming herself and was even teased as 'moti (fat)' in her early days. Also read: Netizens disagree as Shark Tank's Namita Thapar claims 'educated househelp' posted hateful comment from her phone
In the Shark Tank India season 2 promo released on Thursday, Namita said to an entrepreneur pitching her business idea, "Ye jo apne word use kiya hain na 'restart', isi mein problem hein. Ye jo aap bata rahi he na usse mein fundamentally agree nahi kar rahi hoon, ki no exercise… humare saath aate he, restart karte he… Let's spread the message ki weight loss ek lifestyle change se hota he… aur hum diabetes capital, blood pressure capital ban rahe hain because log ye sab gimmicky cheezein kar rahe hain aur apne health ke saath mess kar rahe hain. Toh mujhe ye sab sunke thoda sa, I am sorry but gussa jaise aa jata hain. I think we need to stop misguiding the country (The word you just used 'restart', is my main problem. Whatever you are saying here I am unable to agree on a fundamental level, that no exercise, we restart etc… Weight loss happens due to change in lifestyle, and if we are becoming diabetes capital and blood pressure capital as a country then it is because we are doing these gimmicky things and playing with our health. So after listening to this I feel a little angry, I am so sorry to say)."
While Namita spoke, the other two sharks Peyush Bansal and Anupam Mittal looked at her and seemed to agree with her statement. Some users appreciated Namita's opinions on the show. One commented, "Hat's off.'" Last year, Namita had revealed, while speaking to author Chetan Bhagat on his talk show on YouTube, that she used to feel 'very ugly' as a kid because of her weight and acne.
Shark Tank India Season 2 is hosted by Rahul Dua, and has Anupam Mittal (founder-CEO of Shaadi.com), Aman Gupta (co-founder-CMO of boAt), Namita Thapar (executive director of Emcure Pharmaceuticals), Vineeta Singh (co-founder-CEO of SUGAR Cosmetics), Peyush Bansal (founder-CEO of Lenskart.com) and Amit Jain (co-founder-CEO of CarDekho Group and InsuranceDekho.com) as the sharks.