Rajkumar Santoshi didn't want daughter to debut with his film: 'Wo zid kar gai' | Bollywood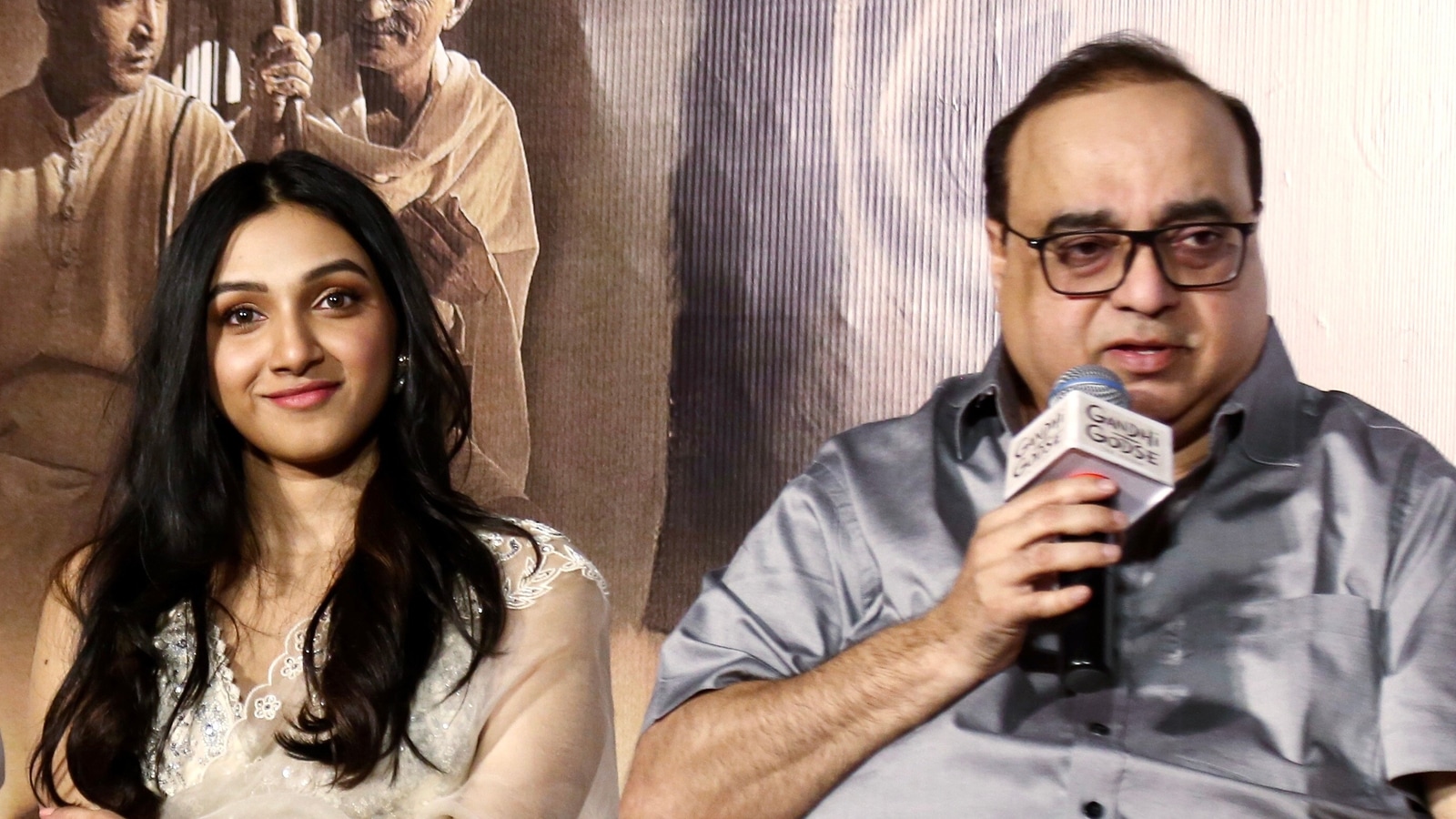 Rajkumar Santoshi has said that he did not want to cast daughter Tanisha Santoshi for his new film Gandhi Aur Godse Ek Yudh, but was later convinced when she insisted on auditioning for a role. In an exclusive interview with Hindustan Times, Rajkumar Santoshi talks about Gandhi Aur Godse Ek Yudh, Tanisha's debut, Battle of Saragarhi, and more. (Also read: Rajkumar Santoshi was 'scared' if CBFC will pass Gandhi Godse Ek Yudh)
Asked about launching his daughter Tanisha Santoshi with the film, Rajkumar said, "That is not the right phrasing, I am not launching her. (She is making her debut). Yes. The film is about the ideologies of Gandhi and Godse, the story revolves around them, they are the stars and main attraction. If you look at it, she is not even there on any of the posters. She plays an interesting part that has scope for good drama."
He added, "In fact, when she asked to be a part of the film, I wanted to avoid it. I did not like the idea of directing my daughter on sets, I did not have the patience. Lekin wo zid kar gai, usne kaha ek mauka diya jaaye chahe audition lelo (She insisted she should be given a chance, and wanted to give an audition). Then I was like 'ok'. I am happy that a girl from her generation wanted to be part of a film like this one. Girls her age want to work with big heroes and do the song-and-dance routine. They are rarely interested in de-glam roles such as hers in the film. This is a serious subject and even she believed it is one that must be talked about, she just wanted to be a part of this important subject."
Asked if there is a film from his own filmography that he would like to remake or make a sequel from, Rajkumar said, "I do not believe in sequel or remakes. Once it is made, it is done with. Maybe, if I find a story like for example, Mahabharata, that cannot be done in three hours. So, it will be in parts. Other than that, there is nothing like sequel. People often ask me to remake Andaz Apna Apna but I tell them 'I cannot remake it. I can make another film in the same genre maybe, but it won't be Andaz Apna Apna."
He added, "Two young male stars with two young female stars. I have even talked to stars and they have told me that they wish to do a film like Andaz Apna Apna. I have worked on the subject and the title I have kept is Ada Apni Apni. In fact, I will announce the film by the year-end. People keep talking about Andaz Apna Apna remake, but I am done with it. I am making Ada Apni Apni. Maybe it will be better than Andaz Apna Apna, I do not want to make Andaz Apna Apna a benchmark."
Gandhi Aur Godse Ek Yudh is Rajkumar's directorial venture after 10 years – his last outing was Phata Poster Nikla Hero in 2013. Asked about returning to direction after a long time, the filmmaker said, "I tried to make a film – Battle of Saragarhi – but that could not be completed due to some reason. In fact, we worked hard on it for two and half or three years. We spent a lot of money as well as time but (it had to be stopped). I will make that film next year. I have (a lot of love) for Sikhs and it is an important story."
Elaborating on why he decided to make a film about Gandhi and Godse, Rajkumar said, "I was working on another play by Asgar Wajahat sir and he gave me Godse@Gandhi.com to read. I found it cinema worthy, though he did not. I think Godse had shared his reason, why he killed Gandhi."
"And his voice was muffled. In fact, it was only a few years ago that (the book that states Godse's court statement) was legally available in the country. I think that was wrong. Likewise, there have many allegations on Mahatma Gandhi and he has not clarified many of those. I hope people can understand both Gandhi and Godse better after watching my film. Just like Gandhi I advocate debates and discussions. Maybe people can discuss, debate and then come to the correct conclusion after watching my film," he added.
The filmmaker also said that he was conscious that the film must not take either side of the debate and present it as fair on both sides. "We were very conscious of not hurting anyone's sentiments. Even while writing scenes, we (Asgar and Rajkumar) used to check each other and correct if it was getting biased towards one side…we did not want to take one side and I think we succeeded."
Nysa Devgan can't stop laughing, enjoys dessert as she poses with friends | Bollywood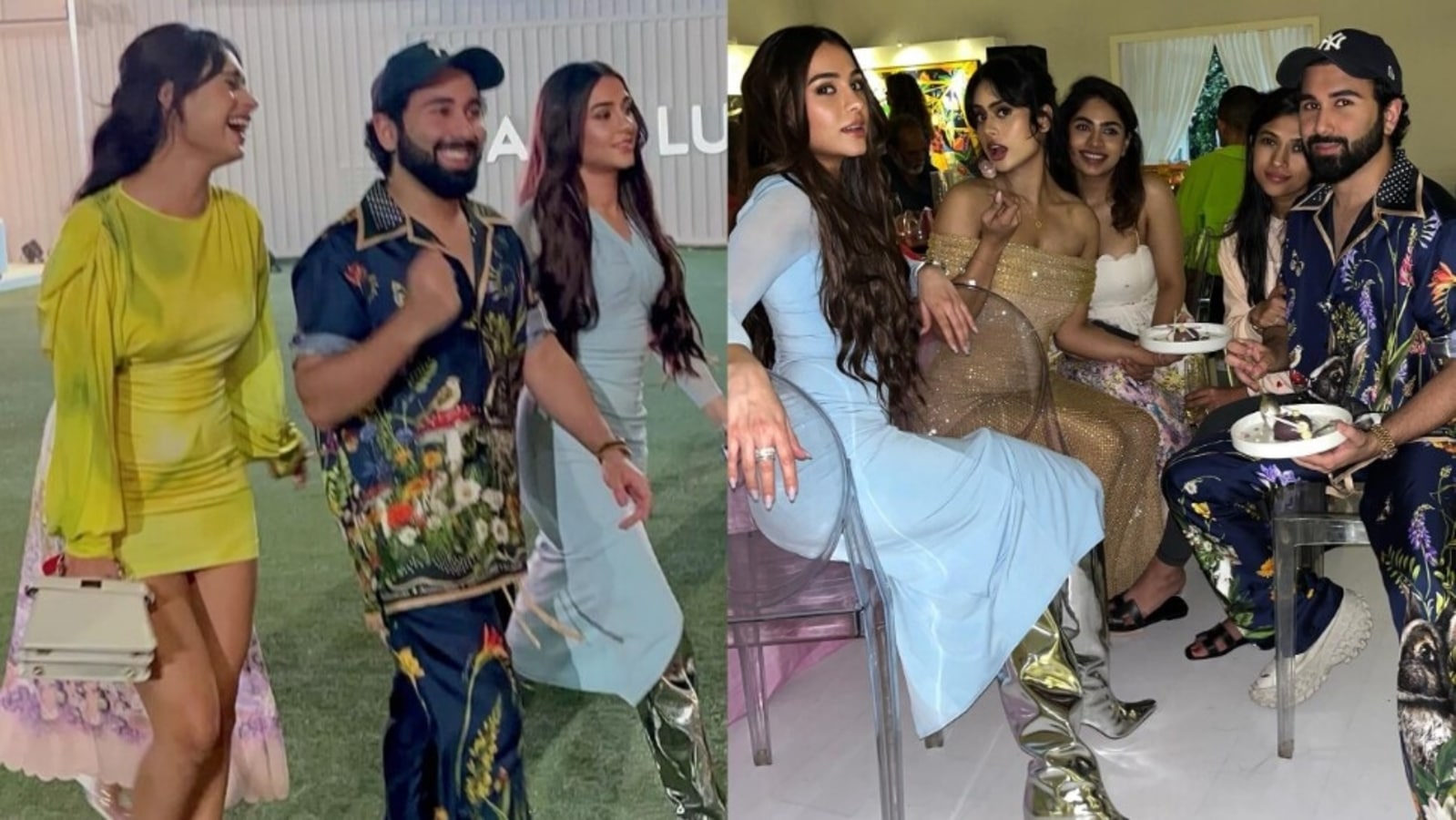 Nysa Devgan, daughter of actors Ajay Devgn and Kajol, attended an event with her friend Orhan Awatramani. Taking to Instagram on Saturday, Orhan shared a bunch of pictures that featured him at an event in Mumbai along with Nysa. Orhan was seen in a multi-coloured outfit and white sneakers. (Also Read | Nysa Devgan, Janhvi Kapoor's bestie Orhan Awatramani answers internet's burning question: What does he do for a living?)
In one of the pictures, Nysa was seen in an off-shoulder golden dress. She also carried a white bag. Nysa posed for the camera along with Orhan and their friend. In another picture, Nysa posed with a dessert plate as she sat with her friends including Orhan.
In a candid picture, Nysa laughed with her eyes closed as she walked with Orhan and another person. She was dressed in a yellow outfit and beige heels. Orhan added another blurry photo, from the same venue, as they all laughed while walking.
The last picture showed Nysa giving different poses as she sat with Orhan and Tania Shroff. Instead of a caption, Orhan added rabbit face emojis. Reacting to the pictures, Bhumi Pednekar commented, "Best boy" and Khushi Kapoor said, "Wowwww". They also added red heart emojis. Janhvi Kapoor wrote, "Love ya."
Nysa is the elder child of Ajay Devgn and Kajol. The couple married in 1999 after dating for several years. They also have a son Yug Devgan. Nysa was born on April 20, 2003, while the couple welcomed Yug seven years later.
She recently completed her schooling at Singapore's Glion Institute of Higher Education. She is now continuing her higher education in Switzerland. Talking about his daughter's career plans, Ajay had told Film Companion, "I don't know if she wants to come into this line. To this moment she has shown disinterest. Anything can change anytime with children. She is abroad, she is studying right now."
Nysa is often seen with Orhan as they attend events and also take trips together. Orhan regularly shares pictures with Nysa as well as Janhvi Kapoor and Khushi Kapoor on his Instagram.
Recently, talking to Cosmopolitan India, Orhan spoke about his job, "I'm sleeping or I'm working. I work very hard." When asked if he has a 9 to 5 job, he answered, "No. I go to the gym and do a lot of self-reflection. Sometimes I do yoga, get a massage. You know, I'm working, but on myself."
Romantic Comedy Behind-The-Scenes Facts
Sidharth Malhotra and Kiara Advani's Sangeet playlist out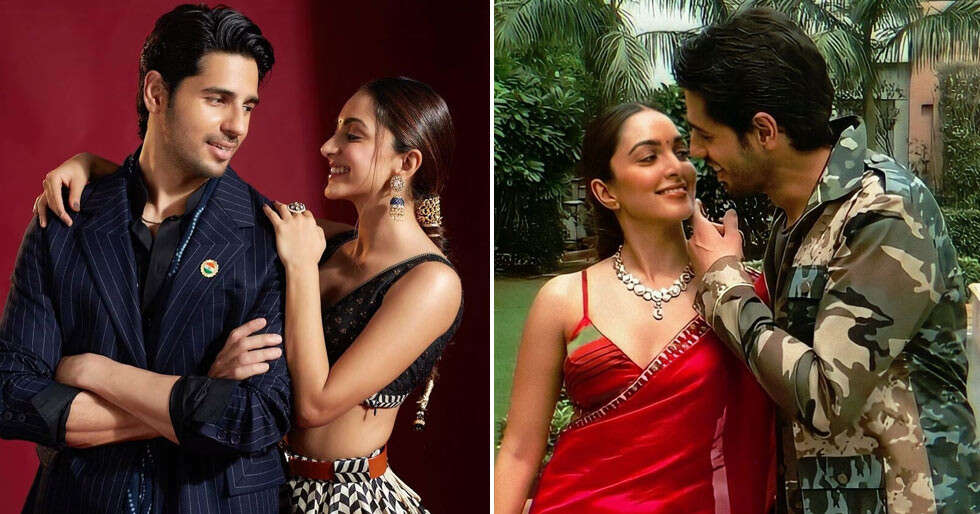 One of the most talked about topics currently on the internet is the wedding of popular Bollywood couple Sidharth Malhotra and Kiara Advani who are reportedly tying the knot on February 6 in Jaisalmer. The couple met on the sets of Shershaah and fell in love with each other.
Despite not confirming their relationship and keeping the long-awaited wedding on wraps, the information about their wedding has been going viral and creating a frenzy among the fans.
According to reports, Sidharth Malhotra and Kiara Advani are getting married in an intimate ceremony in Suryagarh Palace. The couple is reported to have their pre-wedding rituals such as Haldi, sangeet, and mehendi on February 4 and February 5, 2023. 
For Sangeet, the family members of both Sidharth and Kiara have reportedly organised special performances. Reports also suggest that various popular songs such as Kala Chashma and Nachde Ne Saare from Baar Baar Dekho, Bijlee, Rangisari from Jug Jugg Jeeyo, Disco Deewane from Student Of The Year and other songs will be played for the sangeet ceremony.
if( typeof skinningExist !== 'undefined' && skinningExist == true){
document.getElementById('socialsticky').style.display="none";
}
window.fbAsyncInit = function() {
FB.init({
appId : '301265226619562',
session : ", // don't refetch the session when PHP already has it
status : true, // check login status
cookie : true, // enable cookies to allow the server to access the session
xfbml : true, // parse XFBML
oauth: true
});
};
(function(d, s, id) {
var js, fjs = d.getElementsByTagName(s)[0];
if (d.getElementById(id)) return;
js = d.createElement(s); js.id = id;
js.src = "
fjs.parentNode.insertBefore(js, fjs);
}(document, 'script', 'facebook-jssdk'));