Raveena Tandon wants to highlight women security at W20: Our laws are supportive towards women, but often, they don't get implemented | Bollywood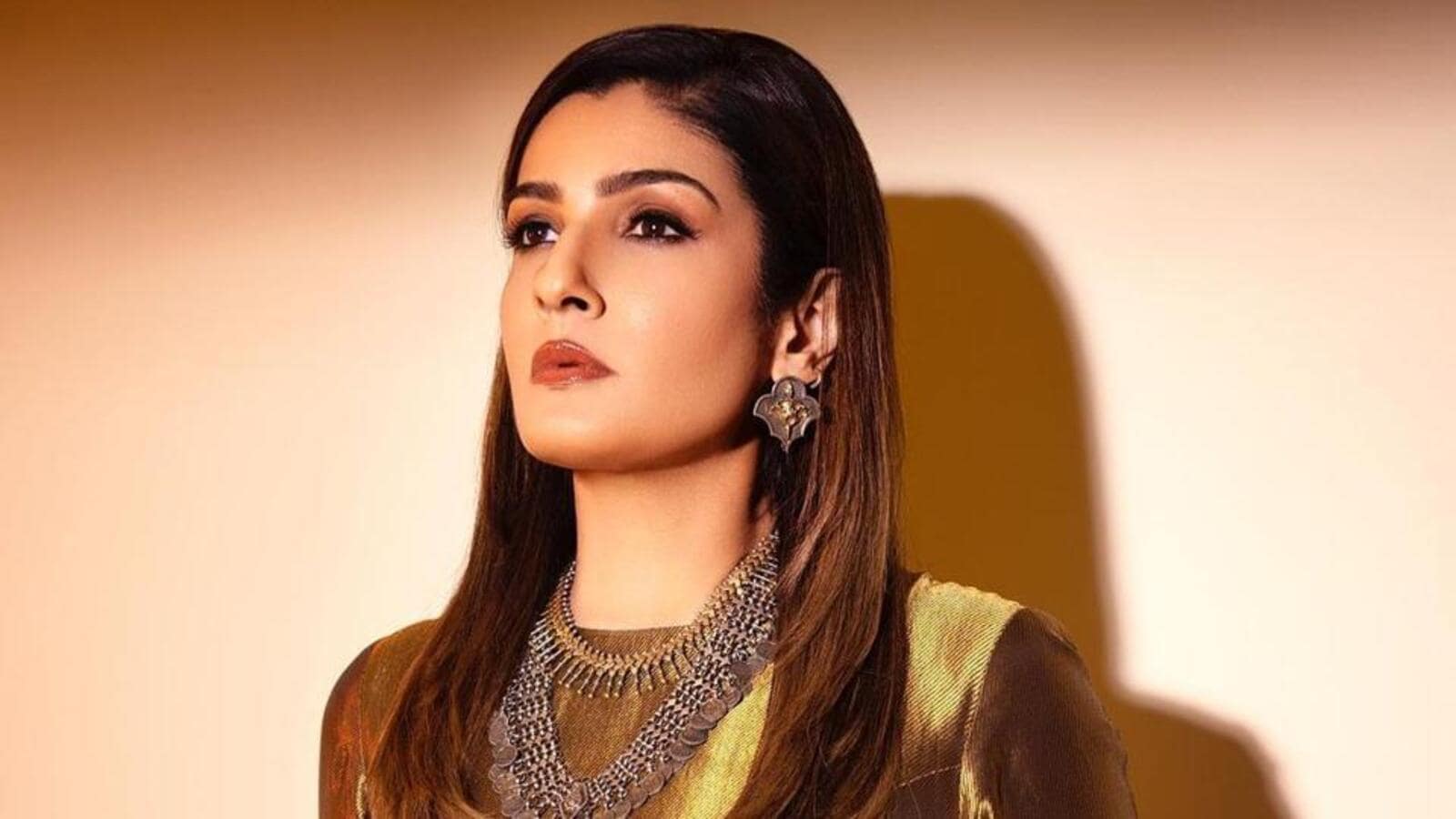 Actor Raveena Tandon is honoured to be the first participant from the entertainment industry to be a delegate at the W20, and admits that the role comes with a lot of responsibility to be the voice for the women and address all the concerns.
Tandon has been chosen by the ministry to be a delegate at the prestigious W20, the Women's Empowerment engagement wing at G20 India's Presidency.
"It does come with a lot of responsibility. At the summit, we do have to bring to the forefront the issues faced by women, pan-India across all spectrums and fields that they work in, from the entertainment industry to corporate sectors to the basic fieldwork. So, there is a lot of added responsibility along with that," Tandon admits.
The Women 20 (W20) is an official G20 engagement group, established during the Turkish presidency in 2015. The objective is to ensure that the gender considerations are mainstreamed into G20 discussions and are translated into the G20 Leaders Declaration as policies and commitments that foster gender equality and women's economic empowerment.
In fact, the 48-year-old is proud to take on the added responsibility, and hopes to address all the concerns.
"First and foremost, I'm very proud that I'm born in India, which gives umpteen amount of opportunities to women. In our country, women have literally broken glass ceilings, from being truck drivers to pilots to working in the Army or Air Force, to working in fields, railways to even becoming bus drivers. Women are actually making progress leaps and bounds. I'm very, very proud that I live in a country which gives this kind of freedom and kinds of opportunities to women," asserts the actor, who has been tirelessly working for the girl child, with various organisations, like UNICEF, Cry, White Ribbon Alliance for safe motherhood, Spina Bifida Association and Smile foundation.
Giving words to her feelings, the KGF actor shares, "Sex holds no bar, you can just decide and choose your own career options. These are the main things that we need to highlight, along with the issues and problems that are faced by women in different careers".
For Tandon, who was recently announced as The Wildlife Goodwill Ambassador of Maharashtra, the issue that she wants to highlight at the summit is security measures for women.
"We also need to highlight the security measures for them. Highlight the fact that a lot of fast tracking as far as our laws are concerned (is needed). Because in India, our laws are very supportive towards women, but most of the time they don't get implemented or the justice is meted out in time. So I would love to highlight these points," says the actor, who feels the summit is a "fantastic opportunity to empower women and provide them with more rights for their full social and economic participation".
Camila Mendes Reveals Why Her New Relationship Is Unlike Any Other
Camila Mendes has found the perfect date.
The Riverdale star recently confirmed that she's been in a relationship for "a few months" now, though she did not explicitly name her special someone.
"I am still in the honeymoon, but it's one of those situations where I feel like, and I'm really trying to temper myself here," she told the Going Mental podcast in a Jan. 26 episode. "I don't wanna like speak above and beyond, but I feel like I've known him my whole life, and that's something I actually have never felt before."
Camila described the romance as "new-new as of like June," which comes around the time the Do Revenge star posted a TikTok clarifying her relationship status as single.
In November, however, Camila sparked romance rumors when she posted a poolside Instagram photo of her and an unidentified man sharing a kiss. She captioned the Nov. 8 slideshow, "life update."
Percy Jackson Has Found Its Poseidon—And It's Not Logan Lerman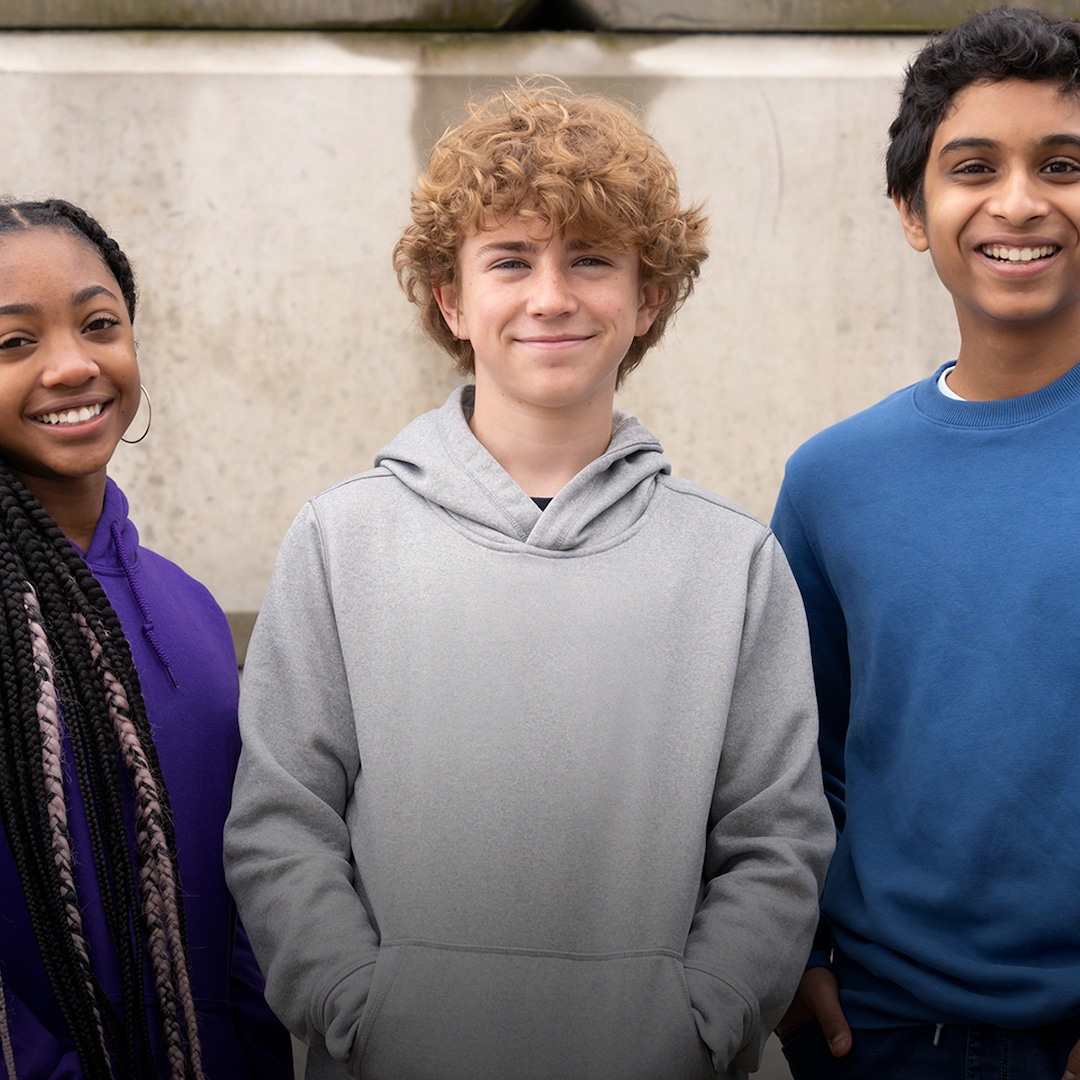 There are officially a couple of Gods amongst these men. 
The Wire's Lance Reddick and Black Sails' Toby Stephens have joined the upcoming Disney+ series Percy Jackson and the Olympians as Zeus and Poseidon, respectively, according to Variety. 
Described as the "all-powerful god of the sky and leader of Mount Olympus" according to the outlet, Zeus is also characterized as "tempestuous and mistrustful. He's promised to wage a war if his stolen thunderbolt is not returned."
We'd probably suggest slipping that thunderbolt back under Zeus' door.
Not only is Poseidon the god of the sea, he's also Percy's father. "Although seemingly absent in Percy's life," his descriptions reads, "many of Poseidon's qualities live in Percy; stubbornness, impulsiveness and loyalty. Though he has stayed away throughout Percy's life, his deep feelings for his son (and Percy's mother, Sally) are evident."
The Adam Project star Walker Scobell will play 12-year-old modern demigod Percy in the series, which also stars Leah Sava Jeffries and Aryan Simhadri as Percy's friends Annabeth and Grover, respectively. 
Britney Spears's Fans Called The Police After She Deleted Her Instagram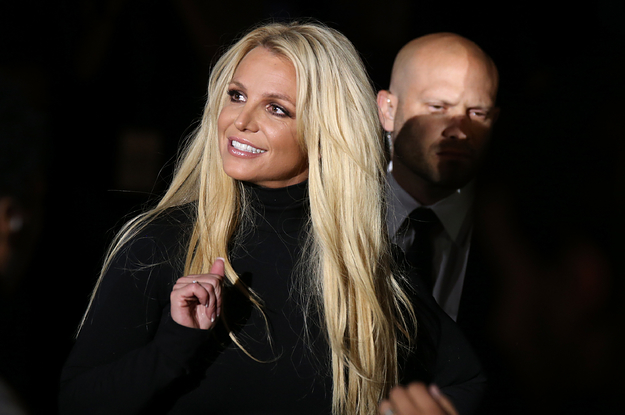 Britney Spears apparently didn't appreciate fans calling the police to check on her this week, and a source familiar with the matter told BuzzFeed News that it's fairly often that fans are calling for wellness checks.
"It is true that some fans reached out as a result of her taking a break from IG for a bit, which is not unusual and is done from time to time, and it was overzealous and the police confirmed there was no issue," the source said.
TMZ reported Wednesday that the Ventura County sheriff's office received calls Tuesday night about Spears deleting her Instagram account within the past 12 hours and that it was fans' concerns that prompted officers to check on the singer.
On Thursday, Spears addressed the police visit in a Twitter post. She said these instances of the police being alerted were "some prank phone calls" and that officers realized they were erroneous when they visited her and saw she was not in any danger. Spears noted the police did not enter her home and left immediately.
"I love and adore my fans but this time things went a little too far and my privacy was invaded," Spears wrote on Twitter. 
"This felt like I was being gaslit and bullied once the incident made it to the news and being portrayed once again in a poor and unfair light by the media," she added.