Rebel Wilson's Dubai Trip Has Sparked Fierce Backlash
In case you somehow managed to miss it, there was a pretty star-studded event in Dubai over the weekend as the celebs came out in force for the opening of a new hotel, Atlantis The Royal.
Beyoncé was paid a reported $24 million for flying out to perform a private set at the launch, and Kendall Jenner was also in attendance as her 818 tequila brand partnered with the hotel for the event.
Liam Payne and Ellen Pompeo were among the guests, who were excited to bear witness to Beyoncé's first live performance since 2018, where she was even joined onstage by her 11-year-old daughter, Blue Ivy.
Rebel Wilson and her fashion designer girlfriend Ramona Agruma also made the exclusive guest list, and it looked like they had a brilliant time.
Rebel shared a video montage of her and Ramona's weekend to her social media page on Sunday, where she also spoke highly of the new hotel.
In the clips, the two women can be seen exploring the grounds before embracing and holding hands. They then jumped up and down while watching Beyoncé perform.
"Atlantis The Royal is BEYond! What a weekend with BEY! @atlantistheroyal," Rebel captioned the post.
But before long, Rebel's followers were calling her out in the comments, accusing the star of being a hypocrite and saying that she and Ramona ought to be "ashamed" for supporting a country where being a member of the LGBTQ+ community is still a crime punishable by death.
Rebel came out as gay in June, when she shared a photo of herself and Ramona alongside the caption: "I thought I was searching for a Disney Prince…but maybe what I really needed all this time was a Disney princess."
And many felt that the famous couple's promotion of Atlantis The Royal was an example of their "privilege" as they pointed out that members of Rebel's own community would be at risk if they traveled there.
"Gee Rebel. You do know that it's the death penalty in Dubai for homosexuality?? Supporting such a country is really really poor form, especially as a member of that community 🤯" one of her followers commented.
"Aren't You a member of LGBTQ+ community? The hypocrisy of it All," another person wrote. Someone else echoed: "Promoting a hotel in a country where it's illegal to be gay is an interesting choice for a gay woman such as yourself Rebel."
"Oh the Privilege. What about other LGBT people?" someone else asked. Another added: "You realize they're anti you right? Do better."
"Uhm, they kill our kind over there. Why are your promoting this?" one more LGBT+ person wrote. Another comment read: "You two honestly be ashamed. Others get jailed, or worse. Your privilege is showing."
"A nice free trip, to a place that you can't be gay in," one critic agreed. "I had friends who were homosexual in Dubai, they had to get a two bedroom apartment just in case the authorities knocked on their door."
Ramona also promoted the hotel when she shared photos from the trip to her own Instagram page, writing: "The new must visit destination!The Grand opening of the fabulous @atlantistheroyal"
Dubai is a city in the United Arab Emirates, where same-sex sexual activity is punishable by the death penalty in compliance with Sharia law.
There are several recorded incidents of Dubai taking criminal action against members of the LGBTQ+ community, with the city's Court of Appeal finding a lesbian couple guilty of kissing on a public beach in 2008.
They were sentenced to one month in prison for the "indecent acts," and the two women, who were tourists, were deported after serving their jail time.
In 2013, two transgender women from Brazil called the police to a Dubai nightclub after they suffered prejudice from the venue's security guards. The police ended up arresting the women for "imitating the opposite sex," and they were detained in prison while facing criminal charges. They were fined $2,722.50 and deported.
Three years later, Canadian YouTuber and model Gigi Gorgeous, who is a transgender woman, was detained for five hours at Dubai International Airport and had her passport confiscated.
And in 2017, a British man faced three years in jail after he put his hand on another man in a bar in order to not "bump and spill drinks." He was arrested for public indecency because he touched the other man's hip, but the charges were eventually dropped when the ruler of Dubai, Mohammed bin Rashid Al Maktoum, intervened.
Rebel has not publicly acknowledged the backlash that her Dubai trip has sparked, and BuzzFeed News has contacted her rep for comment.
Rebel and Ramona's controversial getaway comes just two months after Rebel announced the birth of her first child, who was born via surrogate.
The star shared a photo of the newborn, Royce Lillian, in November, alongside the caption: "I can't even describe the love I have for her, she's a beautiful miracle! I am forever grateful to everyone who has been involved, (you know who you are), and this has been years in the making … but particularly wanted to thank my gorgeous surrogate who carried her and birthed her with such grace and care. Thank you for helping me start my own family, it's an amazing gift. The best gift!!"
Royce can be seen in some of Rebel's posts from Dubai, with her face obscured by emojis.
Kylie Jenner May Have Just Shared Her Most Revealing Bikini Yet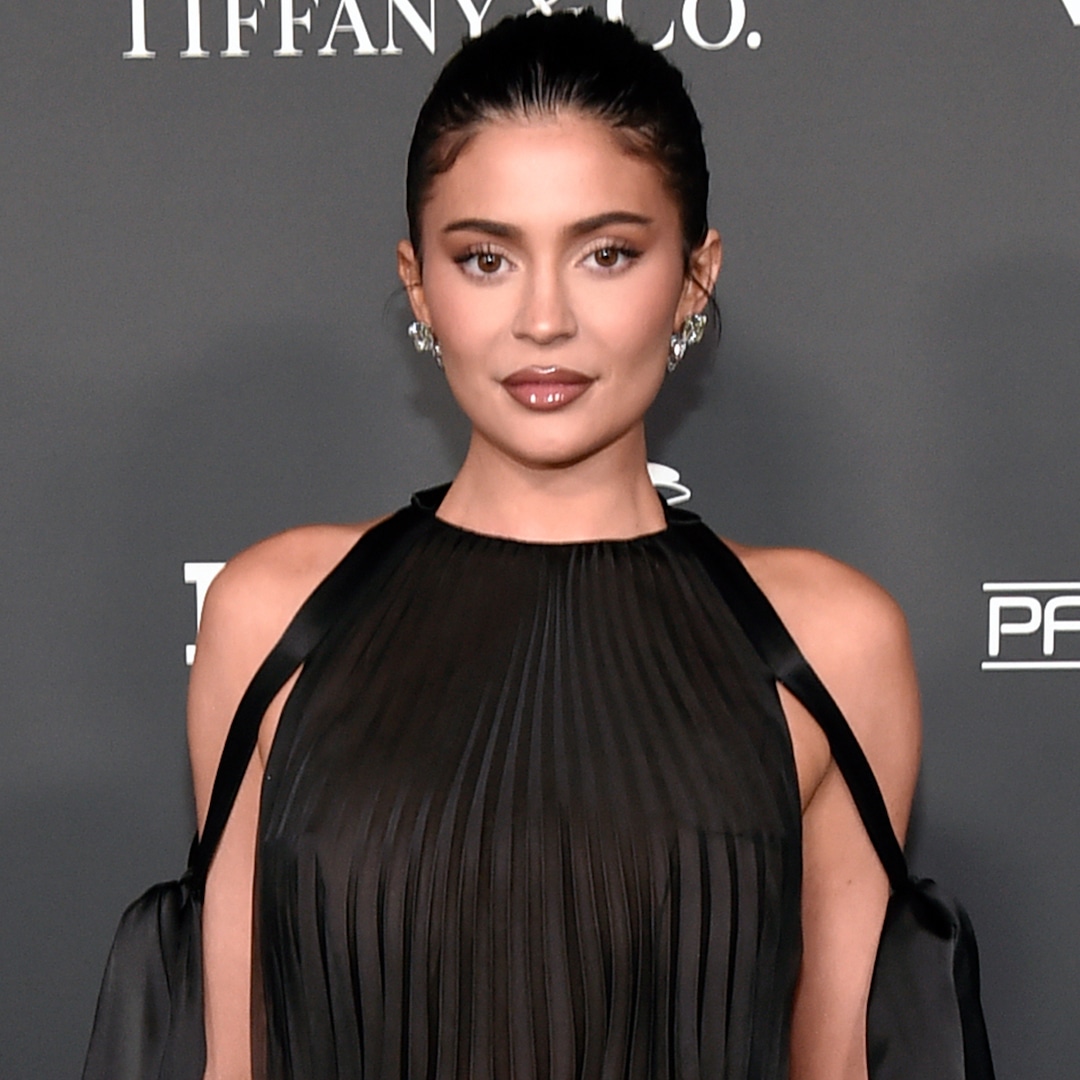 Kylie Jenner's look is a sheer style statement.
The makeup mogul posed in a head-turning ensemble that might just be one of her most daring swimsuits to date.
As seen in photos shared to her Instagram Feb. 3, Kylie's look, which is from the Jacquemus Spring 2023 line, featured a see-through, brown crop top paired with paisley-print bikini bottoms and a matching mini skirt. Kylie's look also featured yellow furry heels.
Of course it's not The Kardashians star's first time rocking a sheer ensemble.
Back in December, the 25-year-old made waves with a sexy photoshoot she did in an elevator, where she rocked a look that left little to the imagination. In the snaps, Kylie donned a black, see-through dress with a floral pattern under an oversized, leather jacket. She captioned the moment, "going up ?"
The ensemble was paired with a slicked bun and a bold red lip—which Kylie smeared on her face for some photos posted that same day. 
Nysa Devgan can't stop laughing, enjoys dessert as she poses with friends | Bollywood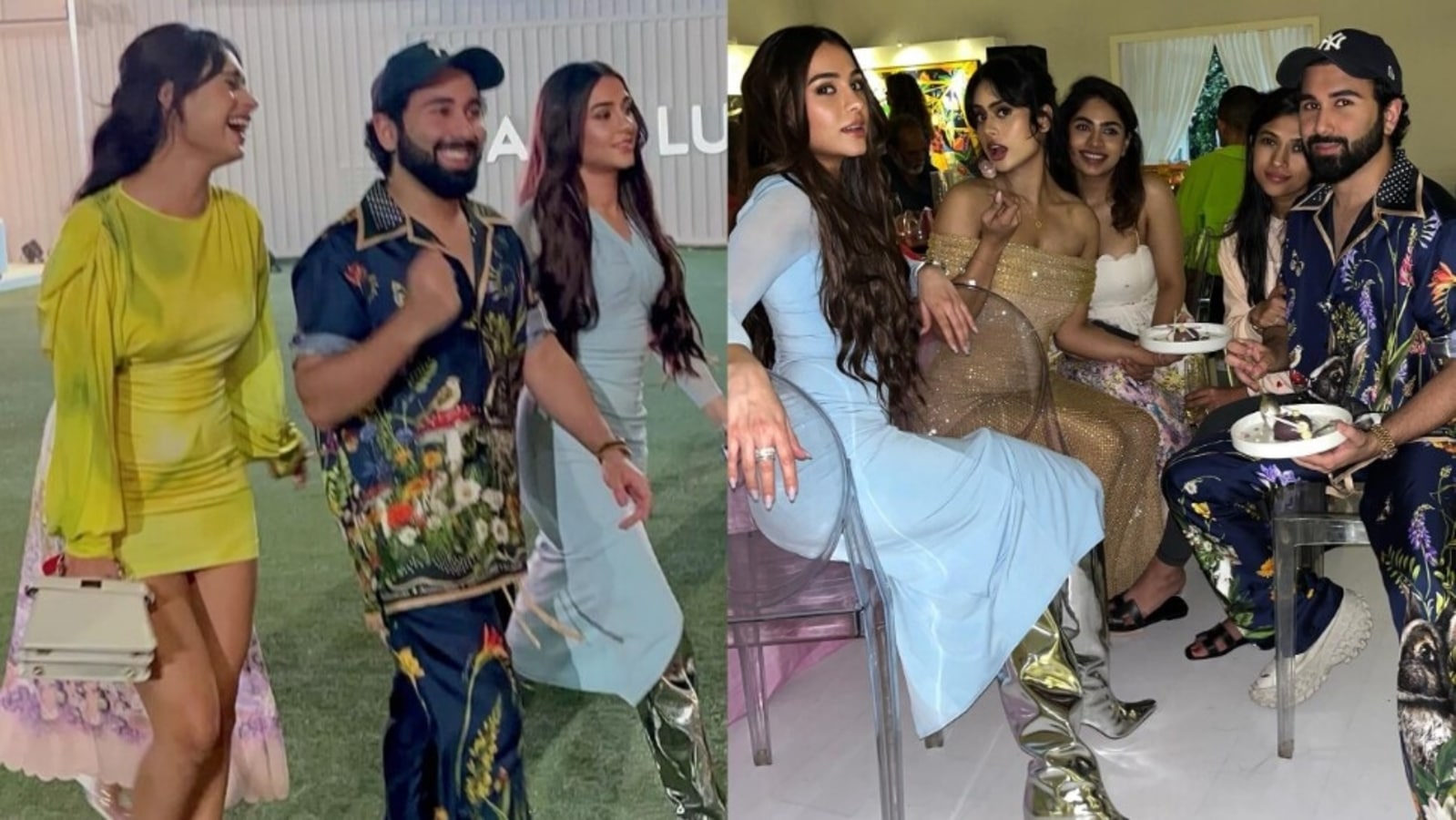 Nysa Devgan, daughter of actors Ajay Devgn and Kajol, attended an event with her friend Orhan Awatramani. Taking to Instagram on Saturday, Orhan shared a bunch of pictures that featured him at an event in Mumbai along with Nysa. Orhan was seen in a multi-coloured outfit and white sneakers. (Also Read | Nysa Devgan, Janhvi Kapoor's bestie Orhan Awatramani answers internet's burning question: What does he do for a living?)
In one of the pictures, Nysa was seen in an off-shoulder golden dress. She also carried a white bag. Nysa posed for the camera along with Orhan and their friend. In another picture, Nysa posed with a dessert plate as she sat with her friends including Orhan.
In a candid picture, Nysa laughed with her eyes closed as she walked with Orhan and another person. She was dressed in a yellow outfit and beige heels. Orhan added another blurry photo, from the same venue, as they all laughed while walking.
The last picture showed Nysa giving different poses as she sat with Orhan and Tania Shroff. Instead of a caption, Orhan added rabbit face emojis. Reacting to the pictures, Bhumi Pednekar commented, "Best boy" and Khushi Kapoor said, "Wowwww". They also added red heart emojis. Janhvi Kapoor wrote, "Love ya."
Nysa is the elder child of Ajay Devgn and Kajol. The couple married in 1999 after dating for several years. They also have a son Yug Devgan. Nysa was born on April 20, 2003, while the couple welcomed Yug seven years later.
She recently completed her schooling at Singapore's Glion Institute of Higher Education. She is now continuing her higher education in Switzerland. Talking about his daughter's career plans, Ajay had told Film Companion, "I don't know if she wants to come into this line. To this moment she has shown disinterest. Anything can change anytime with children. She is abroad, she is studying right now."
Nysa is often seen with Orhan as they attend events and also take trips together. Orhan regularly shares pictures with Nysa as well as Janhvi Kapoor and Khushi Kapoor on his Instagram.
Recently, talking to Cosmopolitan India, Orhan spoke about his job, "I'm sleeping or I'm working. I work very hard." When asked if he has a 9 to 5 job, he answered, "No. I go to the gym and do a lot of self-reflection. Sometimes I do yoga, get a massage. You know, I'm working, but on myself."
Romantic Comedy Behind-The-Scenes Facts