Sara Ali Khan celebrates Sushant Singh Rajput's birth anniversary with NGO kids | Bollywood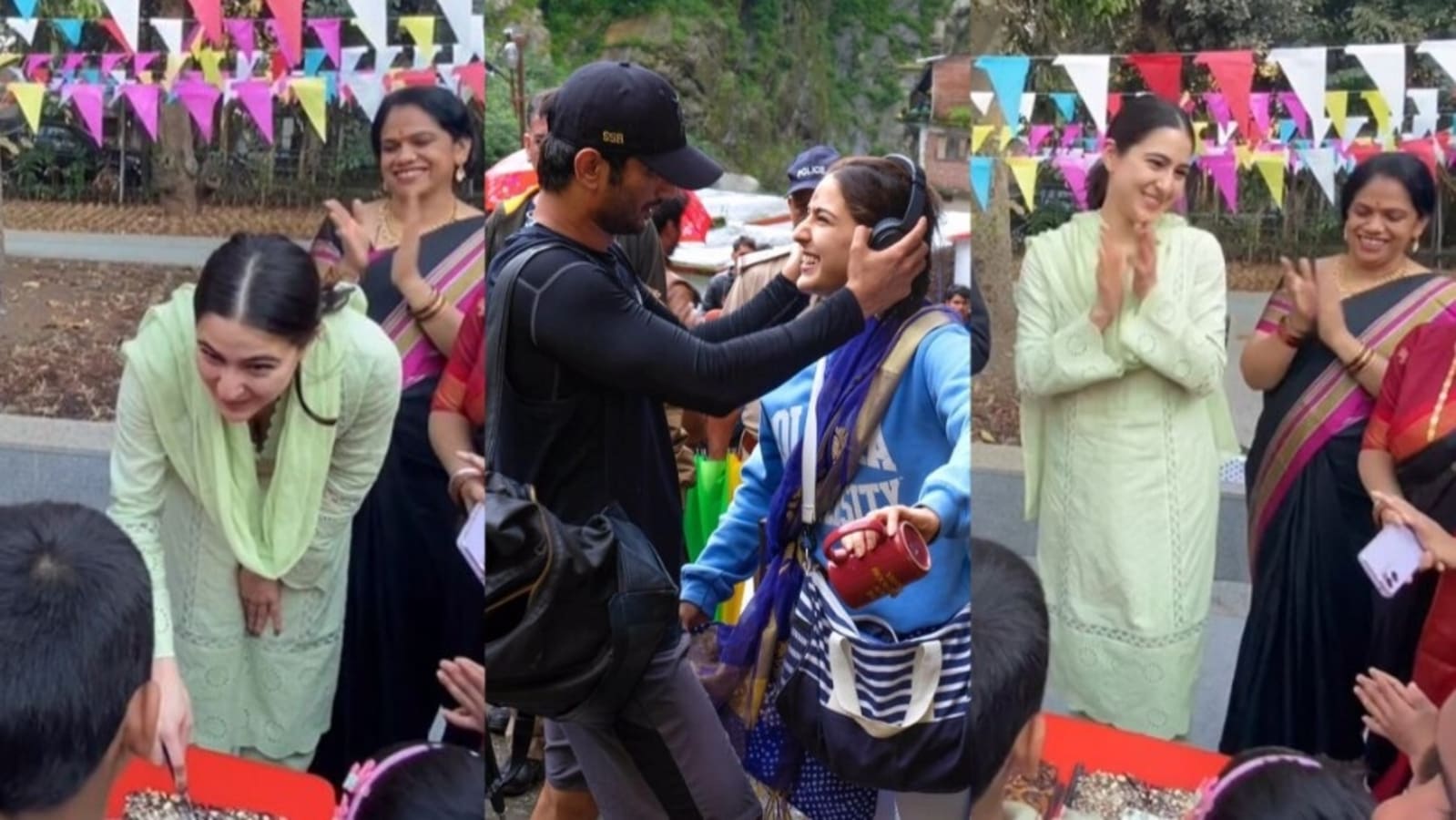 Actor Sara Ali Khan celebrated the birth anniversary of the late actor Sushant Singh Rajput with the children of an NGO. Taking to Instagram on Saturday, Sara posted a clip in which she cut birthday cakes. Along with the kids, Sara Ali Khan sang the birthday song for Sushant. For the occasion, Sara wore a green suit and tied her hair back. (Also Read | Rhea Chakraborty, Sushant Singh Rajput pose together in throwback pics)
After cutting the cakes, Sara also clapped and smiled along with the several other people around her. The venue, an NGO, was seen decorated with strings of colourful flags. Sharing the video, Sara captioned the post, "Happiest Birthday Sushant (red heart and cake emojis). I know what making other people smile meant to you."
She also added, "And while you're watching over all of us, up there next to the rising new moon, I hope we've made you smile today too. Shine on (dizzy symbol, milky way, ringed planet, and crescent moon emojis). Jai Bholenath (folded hands emojis)."
Sara also wrote, "Thank you @sunilarora_ @balashatrust for making today so special. People like you make the world a better, safer, happier place. Keep spreading the joy that you do." Fans praised Sara's gesture of celebrating Sushant's 37th birthday with the kids.
A comment read, "More power to you!! It's people like you who renew our faith in humanity." "I am touched by this gesture, the kids look so happy," said a person. "Sara you are too good, always notice that you appreciate Sushant," wrote an Instagram user. "So sweet of you," commented another fan. Sara and Sushant worked together in Abhishek Kapoor's Kedarnath (2018). It was Sara's debut film.
Earlier in the day, actor Rhea Chakraborty, who dated Sushant, had shared pictures on the occasion. Sharing the candid photos of the duo on Instagram, Rhea captioned the post, "(infinity sign) +1. " The first picture showed them posing behind cups. They also smiled for a selfie in the next picture.
Actor Parineeti Chopra and director Mukesh Chhabra also remembered Sushant. On Instagram, Parineeti shared a throwback picture and wrote, "Remembering you today Sush." In the picture, Parineeti sat with Sushant on a sofa. Mukesh Chhabra shared a picture collage and wrote, "Happy Birthday Bhai #sushantsinghrajput."
Sushant made his Bollywood debut with Kai Po Che and featured in several hit films such as MS Dhoni – The Untold Story and Chhichhore. The actor was last seen in director Mukesh Chhabra's Dil Bechara, released on OTT, opposite Sanjana Sanghi. The actor was found dead at his Bandra home in Mumbai on June 14, 2020.
Why Arden Cho Has "No Regrets" Turning Down Teen Wolf Movie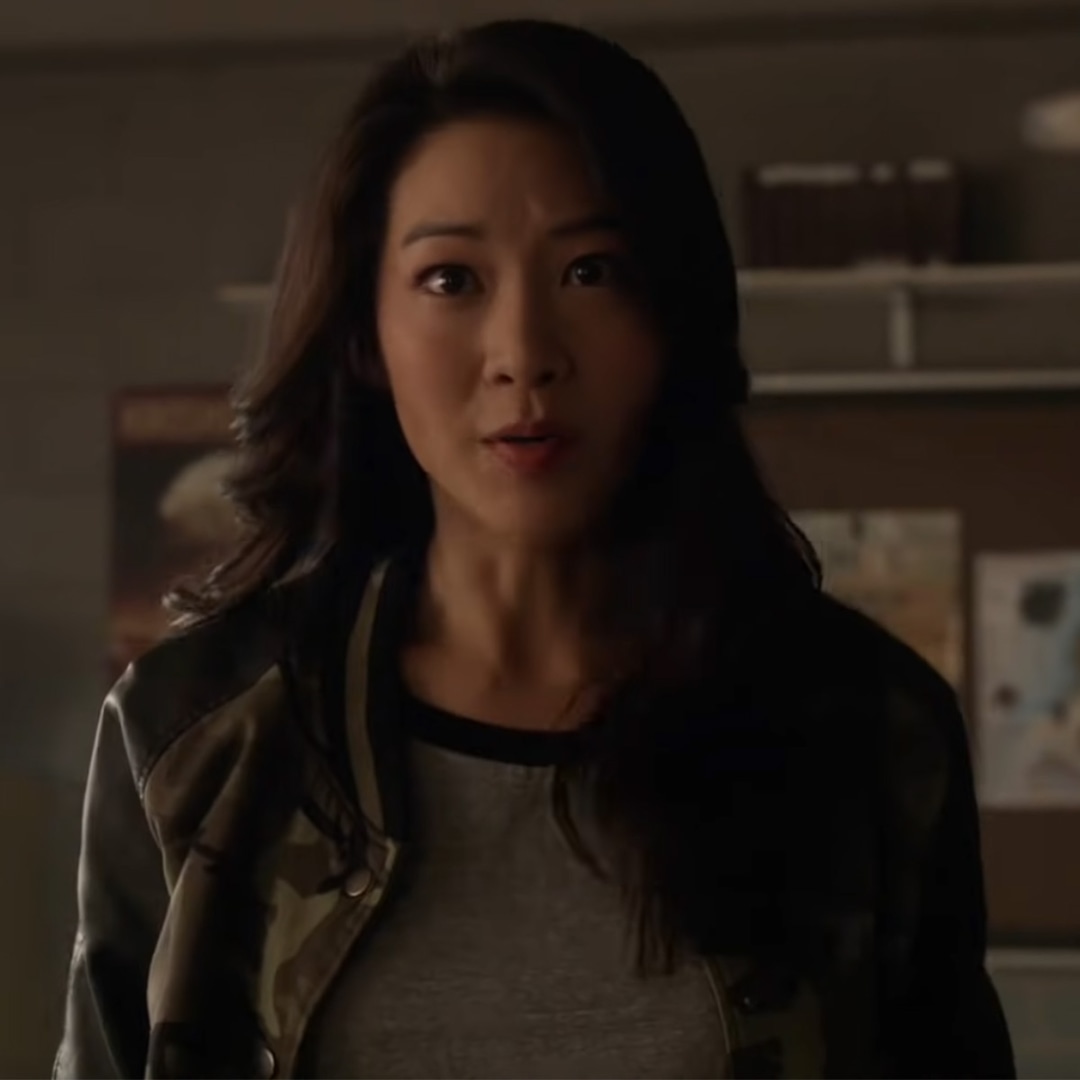 Arden Cho is moving onward and upward. 
The actress, who appeared on three seasons of MTV's Teen Wolf as Kira Yukimura from 2014 to 2016, does not appear in Teen Wolf: The Movie, which was released Jan. 26 on Paramount+, leaving some fans to question her whereabouts.
After a fan on Twitter suggested that the release date was likely a difficult moment for Arden, writing in part, "It's probably a bit of a rough time for her, and she deserves so much better," Arden responded and insisted she was doing just fine, thank you.
"Don't worry babies, thanks for your support," Arden tweeted Jan. 26. "Looking forward to better in 2023! Don't be scared to walk away or turn down an opportunity if you know it's not fair and it won't make you happy! You deserve better don't let anyone tell you otherwise! Love you all, no regrets!"
In a May 2022 interview with The Cut, Arden revealed she turned down the role in the movie after finding out she was allegedly paid half of what her female co-stars were earning per episode.
At the time, E! News reached out to MTV and Paramount+ for comment and didn't hear back.
Blake Lively and Justin Baldoni to Star in It Ends With Us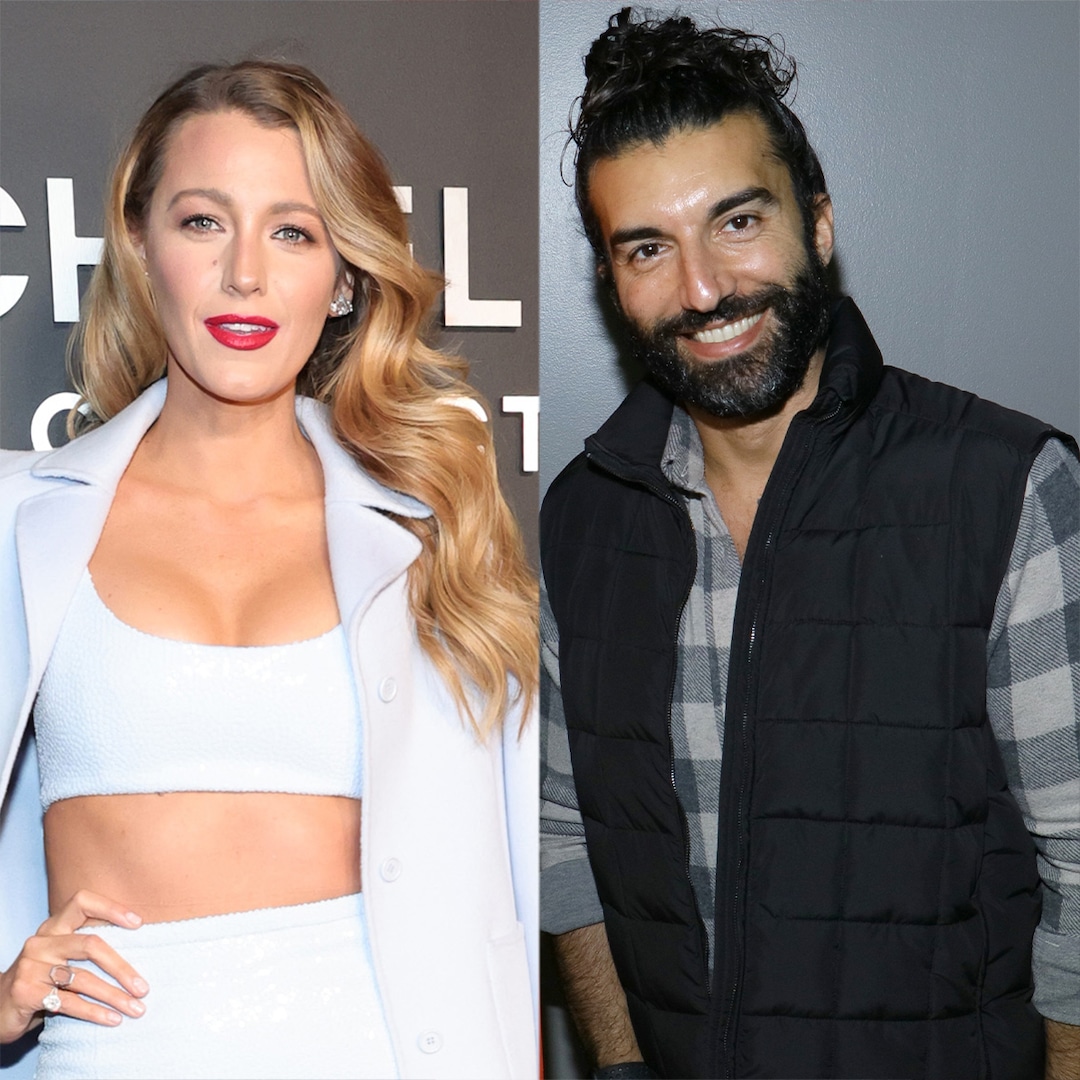 Blake Lively is entering the world of Colleen Hoover.
The actress, 35, will star in the movie adaptation of the best-selling romance novel It Ends With Us, E! News confirms. She'll act alongside Jane the Virgin's Justin Baldoni, who is also directing the film.
As for the behind-the-scenes team, both actors and the author will have creative say as executive producers on It Ends With Us. Other producers include Alex Saks (The Florida Project) and Christy Hall (I Am Not Okay With This), who is writing the script, per a press release from Wayfarer Studios and Sony Pictures.
Blake and Justin are expected to play redheaded florist Lily Bloom and doctor Ryle Kincaid, respectively, with Colleen announcing earlier in the day that she was preparing to reveal those characters' castings. The actor playing Lily's first love Atlas has not been revealed.
"Lily hasn't always had it easy, but that's never stopped her from working hard for the life she wants," reads the book synopsis. "She's come a long way from the small town where she grew up—she graduated from college, moved to Boston, and started her own business. And when she feels a spark with a gorgeous neurosurgeon named Ryle Kincaid, everything in Lily's life seems too good to be true."
John Abraham, Shah Rukh Khan call each other 'uncle' in old Pepsi ad. Watch | Bollywood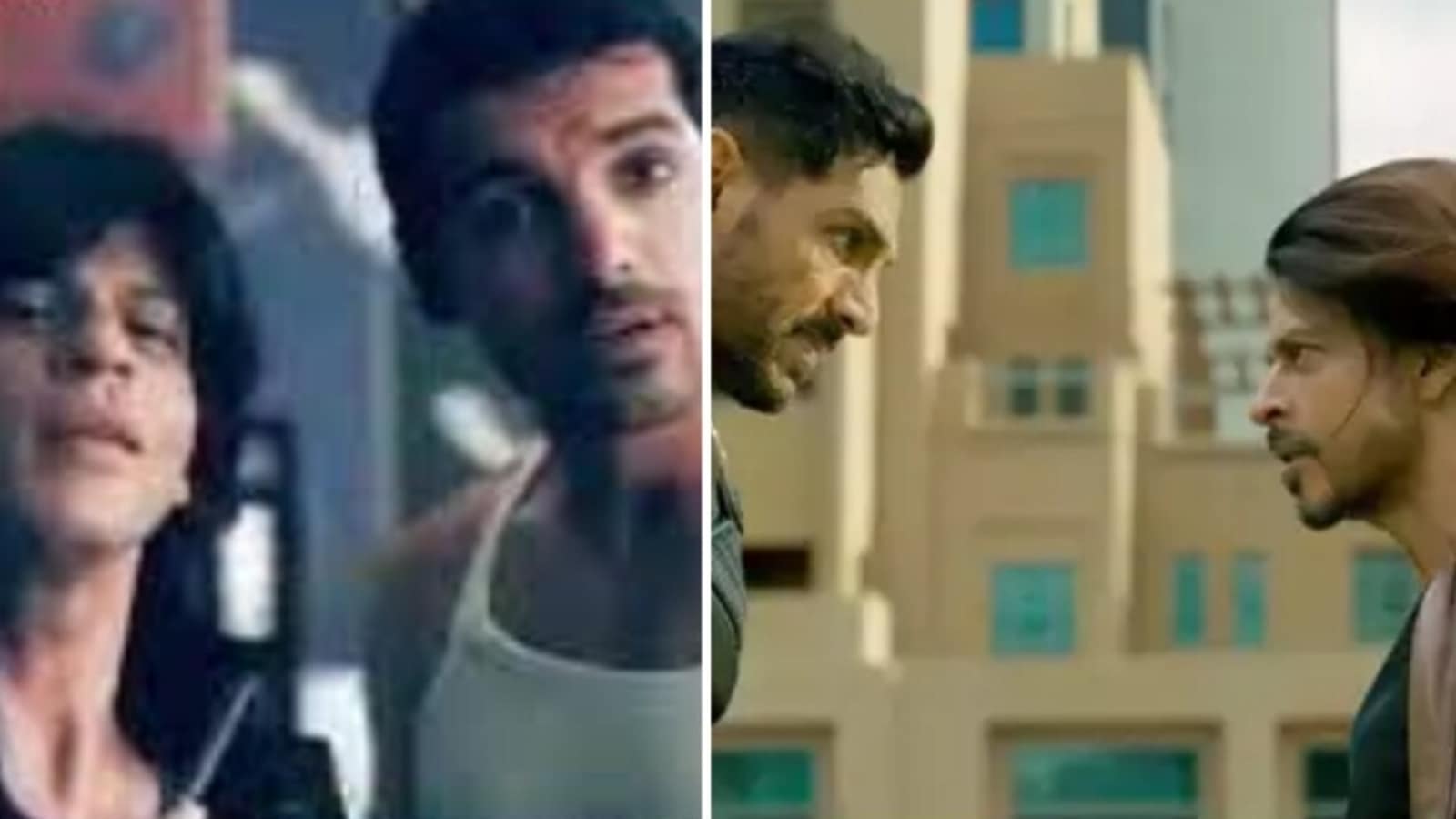 Before co-starring in Pathaan, Shah Rukh Khan and John Abraham were seen together for the first time in an advertisement. In 2007, the actors appeared in a Pepsi commercial, where they poked fun at each other as the vied for the attention of a teenager, who was least interested in them, and had his eyes on the soft drink, which was being presented in a new packaging. Also read: John Abraham pens a note about Pathaan amid reports that 'all is not okay' between him and Shah Rukh Khan
The almost one minute-long commercial shows both Shah Rukh Khan and John Abraham getting upstaged by a teenager with attitude. The advertisement opens in a cafe, where Shah Rukh Khan and John are chatting and mocking each other's hairstyle. A young boy walks in, and, spotting the actors, he walks purposefully towards them. Spotting the boy, who was dressed in an oversized casual outfit, Shah Rukh and John wondered who should give the autograph first to the boy. While Shah Rukh mocked John's body, the latter hinted the actor did not know how to sign an autograph in style.
As the boy reaches them, both of them stop snatching the pen from each others' hands to smile at him. Then the boy makes a gesture, saying, "Uncle, zara side dena (uncle, step aside)." The actors then move apart to reveal a Pepsi vending machine behind them. The boy walks towards the vending machine and gets his Pepsi can, leaving both Shah Rukh and John shocked and embarrassed. Shah Rukh then told John in Hindi, "He called you uncle. I did not like that at all."
Next, Shah Rukh and John spot the same boy again at the cafe. As John gets ready to 'hit him' for insulting him the last time they met, the boy asked Shah Rukh if he was holding his Pepsi can. When Shah Rukh said yes, the boy replied 'thank you, uncle' leaving John in splits. Shah Rukh then said pointing towards John, "He said thank you (to me), and uncle (to you)."
Shah Rukh and John came together for the first time on the big screen in their new movie Pathaan. The action film, written and directed by Siddharth Anand and backed by Aditya Chopra, also stars Deepika Padukone. Pathaan was released on 25 January 2023, ahead of Republic Day 2023 in Hindi, Tamil and Telugu. Before the film's release, there were reports of tiff between Shah Rukh and John over Pathaan. However, both actors have spoken positively about each other in recent social media posts, and also attended Pathaan's special screenings together in Mumbai.