Sayantani Ghosh says Radhika Madan's comments on TV work culture 'hurt' her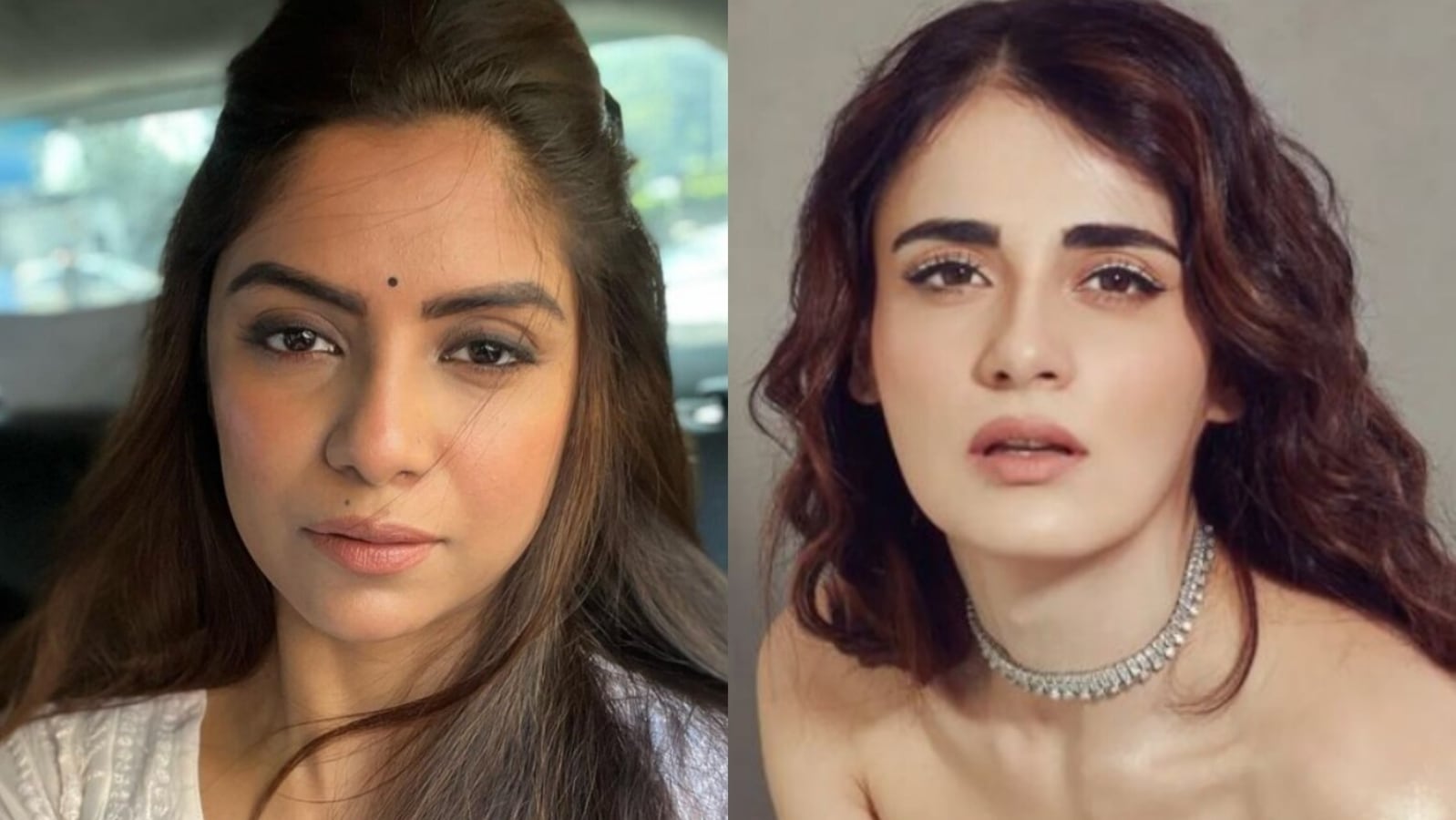 Actor Sayantani Ghosh in a new interview opened up about her reaction to Radhika Madan's comment on the television industry. The Naagin actor recently criticised Radhika who shared her experience working in the TV industry. Addressing it, Sayantani said she was 'hurt and disappointed' with how Radhika talked about the industry where she began her career. Also read: Sayantani Ghosh recalls a woman's rude question about her body when she was a teen
It all began when Radhika Madan, during an interview, recalled working 48-50 hours a shift. She said whenever she asked for the script, she was told, "aap set pe chalo, script garma garam aa rahi hai (You just reach the sets, script will be freshly printed)". She also said directors used to make changes once the set was confirmed, and whosoever director was free, would come to shoot. She also said that whenever she had anything to say about her character, Radhika was told by the director that they would think about it when they make a film, and not a TV serial.
Reacting to Radhika's words, Sayantani strongly criticised Radhika on Instagram. Talking about the whole incident, the actor told Siddharth Kannan, "Let me just say I am a huge admirer of her acting prowess. I didn't see her full interview, but I was a little hurt and disappointed and what I felt upon seeing that I posted underneath her video. Let me tell you, TV feeds hundreds and hundreds of women, and gives them employment, and biggest of movie stars also choose TV to come and promote their films. So I didn't like that approach."
"We also have Mouni Roy, she is a dear friend of mine, and in the interviews I have listened, there is a certain grace that she began her career from TV, that I didn't find in Radhika's clip. She and many others look down upon TV, you shouldn't do that, I feel. My problem is don't treat TV as a stepping stone," she added.
Earlier, Sayantani had commented on Radhika's interview clip, "Very happy for you @radhikamadan and an ardent admirer of you! I remember your last show and u were really good in it And if I remember correctly, it was a TV show. Indeed a great start to a promising career!! Just found this thought process a bit sorry! Putting down the world of tv is indeed sad! Everything in life has its way of functioning, has challenges/shortcomings and strengths! The world of tv too has its challenges, but let's not forget it gives employment to many and reaches millions of homes .. such immense is its reach that one has to choose this medium to promote his/her film."
She also added to her Instagram Stories, "So sad to see the world of TV been put down like this! The actor here started a promising career from a TV show! The one interviewing laughing in the background. Such a SHAME! Let's not forget TV reaches millions of homes! Gives employment to many! FYI most films get promoted across TV shows. In life everything has challenges n strengths! You don't wanna do Tv- ur call! But kindly don't belittle a fraternity which deserves respect #proudTVMember."
Radhika started her acting career with TV show, Meri Aashiqui Tum Se Hi. Later she made her film debut in Vishal Bhardwaj's comedy Pataakha and went on to appear in films like Mard Ko Dard Nahi Hota, Angrezi Medium, and Shiddat. Radhika is currently waiting for the release of Kuttey, alongside Tabu and Arjun Kapoor.
Pete Davidson Shaves Head
Pete Davidson is a man who has, based on all two seconds of Google image searching I have done on this, has gone through a surprising amount of hairstyles. It's been short! It's been long(er)! It's been blue! It's been bleached!
So, given that Pete Davidson's head is a Rorschach test of the times, I bet you're thinking, "Good god, what is the state of that man's scalp today?" or "I already know he shaved his head, get to it hag."
Yes, Pete took is newly shaved head for a spin at a Knicks game at Madison Square Garden last night.
This may very well be the shortest it's ever been!
There's no way to say this without sounding odd, but at least the shape of his head is perfectly pleasant.
Oh yeah, he also went to this event with M. Night Shyamalan.
Is it for a role? Is it a whim? Who knows — you do you, Pete.
Twitter says leaked plot of Mohanlal's Ram is similar to Pathaan, fans defend it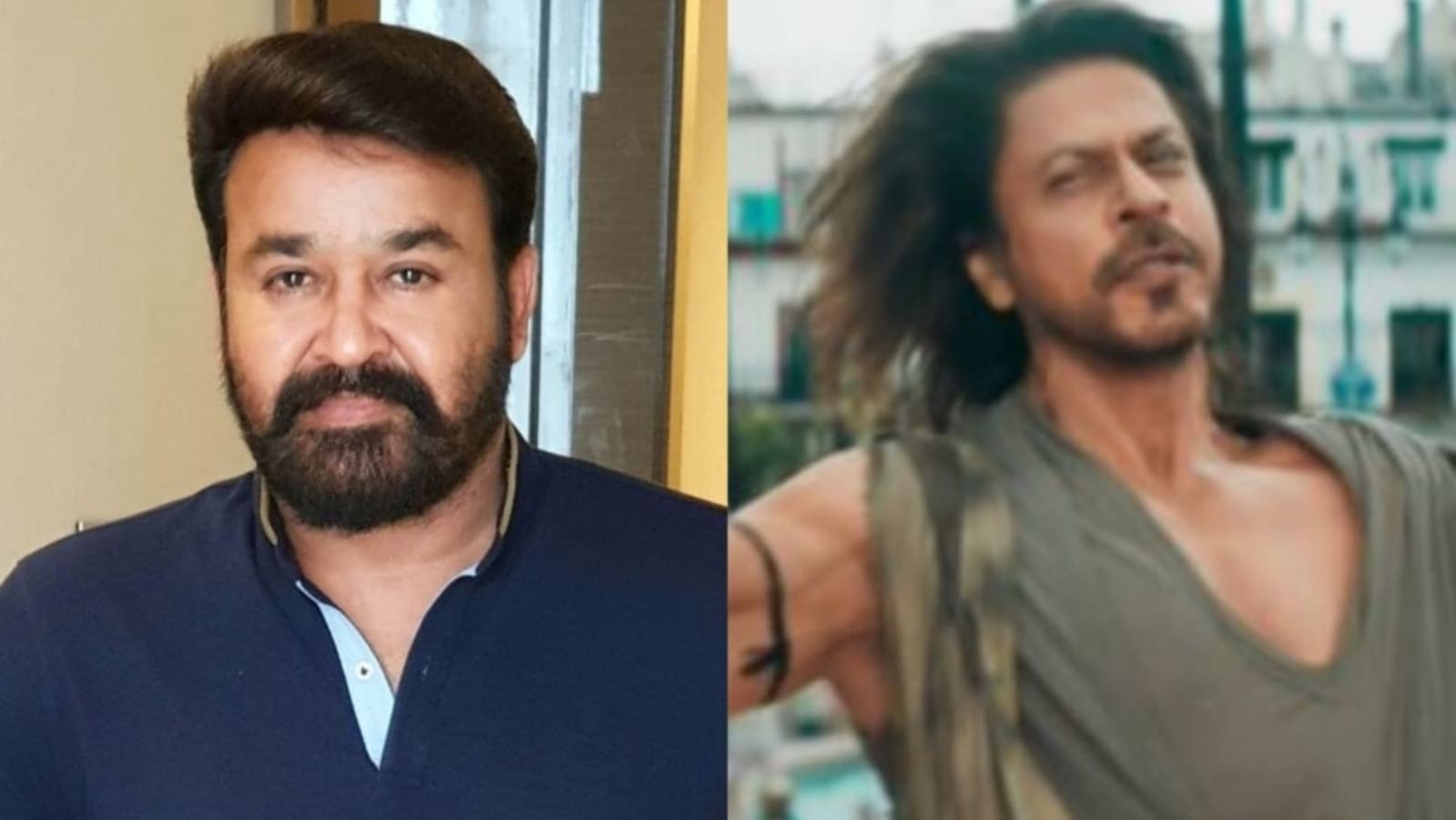 Mohanlal, who has had a string of flops in recent times, is currently shooting for Jeethu Joseph's upcoming Malayalam thriller Ram. The plot of Ram has allegedly leaked on social media and many have compared it with Shah Rukh Khan's Pathaan. However, Mohanlal's fans have defended the comparison and said the plot of Pathaan is similar to every Mission Impossible film ever made. (Also Read | Pathaan: Shah Rukh Khan film grosses ₹634 crore worldwide, highest ever one-week collection for a Hindi movie)
Reacting to the leaked plot of Ram, some people called it Pathaan 2.0. A Twitter user shared the alleged leaked plot synopsis of Ram. The plot reads, "The film focuses on the efforts of R&AW to track down an agent and former spy of the organization. Ram Mohan, who went rogue and disappeared. The military needs his mental and physical abilities to deal with Bael, a terrorist group that possesses nuclear weapons capable of destroying an entire nation."
Several Twitter users in the comments section pointed out that the plot is very similar to that of Pathaan. A person wrote, "For people saying it's the plot of Pathaan, literally every Mission impossible movie has a similar plot – it doesn't really matter as long as the execution is different and good (sic)." Another Twitter user wrote, "All spy films are about agents going rogues. There is nothing new in them but for the presentation which makes all the difference (sic)."
Ram, which will be released in two parts, marks the reunion of Mohanlal and Jeethu Joseph after Drishyam 1, Drishyam 2, and 12th Man. The film also stars Nayanthara, Sanjay Dutt, Trisha, and Indrajith Sukumaran.
This will be Trisha's second Malayalam outing after she made her debut with Hey Jude starring Nivin Pauly a few years ago. It is believed that Trisha will be seen playing Mohanlal's wife. She will feature with the Drishyam actor for the first time.
The movie will be produced by Ramesh P Pillai and Sudhan S Pillai under the banner of Abhishek Films. The first part of the franchise is expected to hit the screens later this year.
Mohanlal was recently seen in a single character Malayalam film Alone, which released last week and sank without a trace at the box office.
The Biggest Bombshells Pamela Anderson Revealed in New Doc and Memoir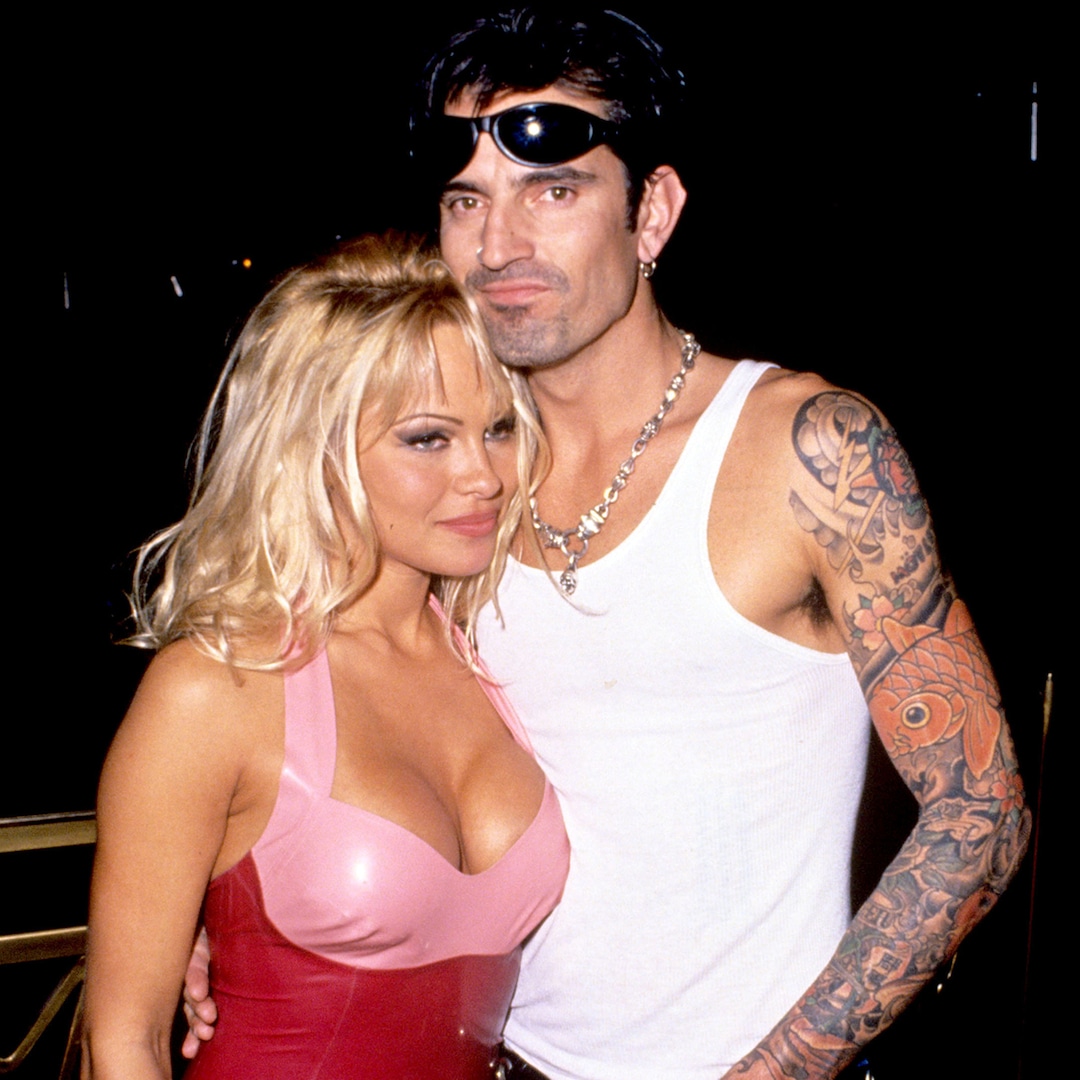 After the release of their private sex tape, the couple's marriage quickly deteriorated and turned volatile, with Anderson detailing the scary incident in 1998 that resulted in Lee being arrested nand charged with spousal and child abuse. (After pleading no contest to spousal battery, Lee was sentenced to six months in jail, ultimately serving four.) 
Anderson says the "terrible night" began when Lee was rocking on the floor, telling her, 'I want my wife back, I want my wife back.' At that point, I didn't know what to do. And I just said, 'I need some f—king help around here. You gotta grow up, it's not about you anymore.'"
Saying she had never spoken to him that way before, Anderson explains what happened next in her memoir. 
"He grabbed the phone away from me, twisting my arm as I was holding Dylan in the other," she writes of her then 7-weeks old son. "My nail tore off, blood dripping down my arm. The kids were so frightened. I picked up Brandon, too, but he slid frantically down my leg and held on to it tight, hyperventilating."
Lee then grabbed Brandon,  then 18 months, and "threw me and Dylan into the wall," Anderson recalls. "I was so scared that he was hurt—he was screaming and he was only seven weeks old. Tommy ran out the door with Brandon…I could barely breathe, trying to catch my breath through the tears. Panicked, I called 911."
After Lee was arrested, Anderson "tried to end the marriage," but the drummer "really fought for us to stay together," she says in the documentary. "I had to bifurcate the divorce because he wouldn't sign the papers. He thought we could get through it. I just took my kids and was like, 'No.' It wasn't a gray area for me. I was like, 'You can't do that.'"
Anderson admits that once Lee was released from jail, the couple did have "secret meetings, breaking the restraining order." Ultimately, their reconciliation "didn't last…neither of us could forgive the other, deep down."