Sidharth Malhotra reacts to Mission Majnu being compared to Alia Bhatt's Raazi | Bollywood
Sidharth Malhotra and Rashmika Mandanna discussed their film Mission Majnu in a new interview. The film stars Sidharth as Tariq, an Indian spy in Pakistan, and Rashmika in the role of Nasreen, a Pakistani. Sidharth also spoke about the comparison of their movie with Alia Bhatt's Raazi (2018), and if their film perpetuates the stereotypes of Pakistanis in Hindi films. Mission Majnu was released on January 20 on Netflix. Also read: Mission Majnu movie review
Mission Majnu, which is set in the 1970s, is 'inspired by real events' as per the makers. It shows Sidharth Malhotra as a RAW agent, who is tasked to complete India's 'deadliest covert operation' in Pakistan. After the film's trailer was released earlier this year, a section of people drew its comparisons with Raazi. Set in 1971, the Alia Bhatt and Vicky Kaushal-starrer was based on the life of a 20-year-old Kashmiri spy named Sehmat, who was married to a Pakistani Army officer (Vicky) to relay back any information she could to the Indian Army.
In a new interview, Sidharth addressed Mission Majnu and Raazi's comparison. "It is never a bad thing if people are trying to find a reference point for a film. It (Raazi) is a good film. It doesn't feel like it (the comparison) is such an alarming thing. Yes, the elements on the outer periphery seeing the trailer might look similar. It is in the same decade (1970s), has similar elements, but I think the experience is completely different. It is only fair to speak to people after January 20 (Mission Majnu's release date), once they see the film… I think it is fair (the comparison), and we will have a better conversation when the film is out and we could discuss it. Comparison with a good film is always welcome, it is not a bad thing at all," Sidharth Malhotra told Film Companion.
When asked if his character in the film helps perpetuate stereotypes of Pakistanis in Hindi films, the actor said, "We have consciously made an effort in the writing that it is never to take on a particular community. I recently did a film called Shershaah, which is based on India and Pakistan, and the battle that we had, which was documented. Once you see the film, consciously we never really concentrated, barring maybe four scenes on the other side (Pakistan), it was purely about this side (India) and this man's journey, (Army captain) captain Vikram Batra sacrificing his life… So there is the same conscious effort (with Mission Majnu), there is no personal animosity with anyone, these are just documented historical points, which we will never get complete facts of, so for that you need to establish possibly certain characters in an x amount of time. And the shots they are referring to (from the trailer) are meant to be tongue-and-cheek in the film. So, I think it will be a fair dialogue once everyone sees the film… it is never about a community or taking a dig, which digresses from the film… a religion or a community is never an issue in the film."
Mission Majnu is directed by Shantanu Bagchi and co-produced by Ronnie Screwvala, Amar Butala and Garima Mehta. Sidharth had earlier shared some glimpses of his look in Mission Majnu. "Ek jaanbaaz agent ki ansuni kahaani (the unsung story of a daring agent)," he captioned one poster in December 2022, while for another, he had written, "Kya aap iss Majnu se milne ke liye taiyaar hain (are you ready to meet this Majnu)?"
Ditch Heavy, Cakey Setting Powder WIth This $7 Drying Powder On Amazon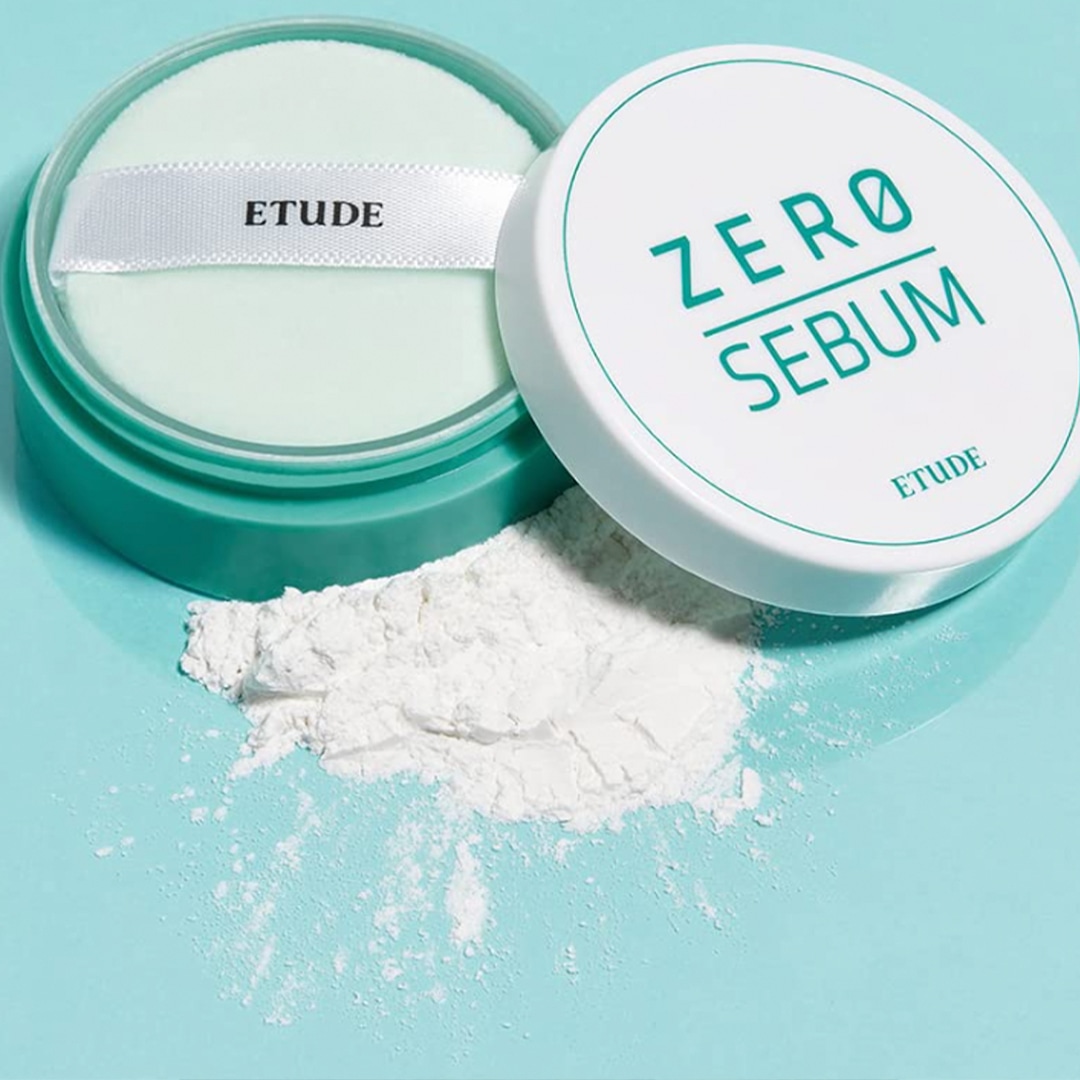 We independently selected these deals and products because we love them, and we think you might like them at these prices. E! has affiliate relationships, so we may get a commission if you purchase something through our links. Items are sold by the retailer, not E!. Prices are accurate as of publish time.
Dear makeup, I love you, but sometimes, you break my skin out and clog my pores. I'm looking at you especially, setting powder. I adore a matte, flawless look as much as the next person, but recently, my skin has become uber-sensitive to the types of products I use— even after cleansing my face multiple times, using makeup wipes and doing a full skincare routine, I tend to break out the morning after I do my full makeup.
I've tried my fair share of products, from TikTok-viral foundations and setting powders with cult followings in the beauty community, and I've pored through enough reviews to fill up a book. I was convinced that all hope was lost, and I would be perpetually stuck doing skincare damage control every time I put on my beloved makeup (ever heard that phrase, "Beauty is pain?"), until I came across this lightweight sebum drying powder from Etude House.
This holy grail product consists of loose powder that contains 80% mineral. Its primary purpose is to control extra sebum and oil on your face while improving the health of your skin. It's not a setting powder, per se; it's more lightweight and contains beneficial ingredients like sugar polymer and cotton extact so your face doesn't feel like it's caked on with layers of makeup.
If I had to describe this powder in a phrase, it would be "skincare with the benefit of matte makeup." You can put it on over your basic skincare products or a full face of foundation— tinker around and find whatever routine works best for you. Personally, I apply my moisturizing skincare, then sunscreen (never skip sunscreen!), touches of concealer wherever needed and then finish off with this powder. The end result is a matte, poreless face that looks like I put on foundation— at least, that's the verdict I've gotten from friends and family alike.
If you feel like it's too good to be true (I assure you, it's not), scroll below to read what some Amazon reviewers have said about this product. The best part? It's only $7, and a little goes a long way, so you're truly getting the most bang out of your buck.
Priyanka Choudhary shouts 'chorungi nhi' after Shiv throws water on her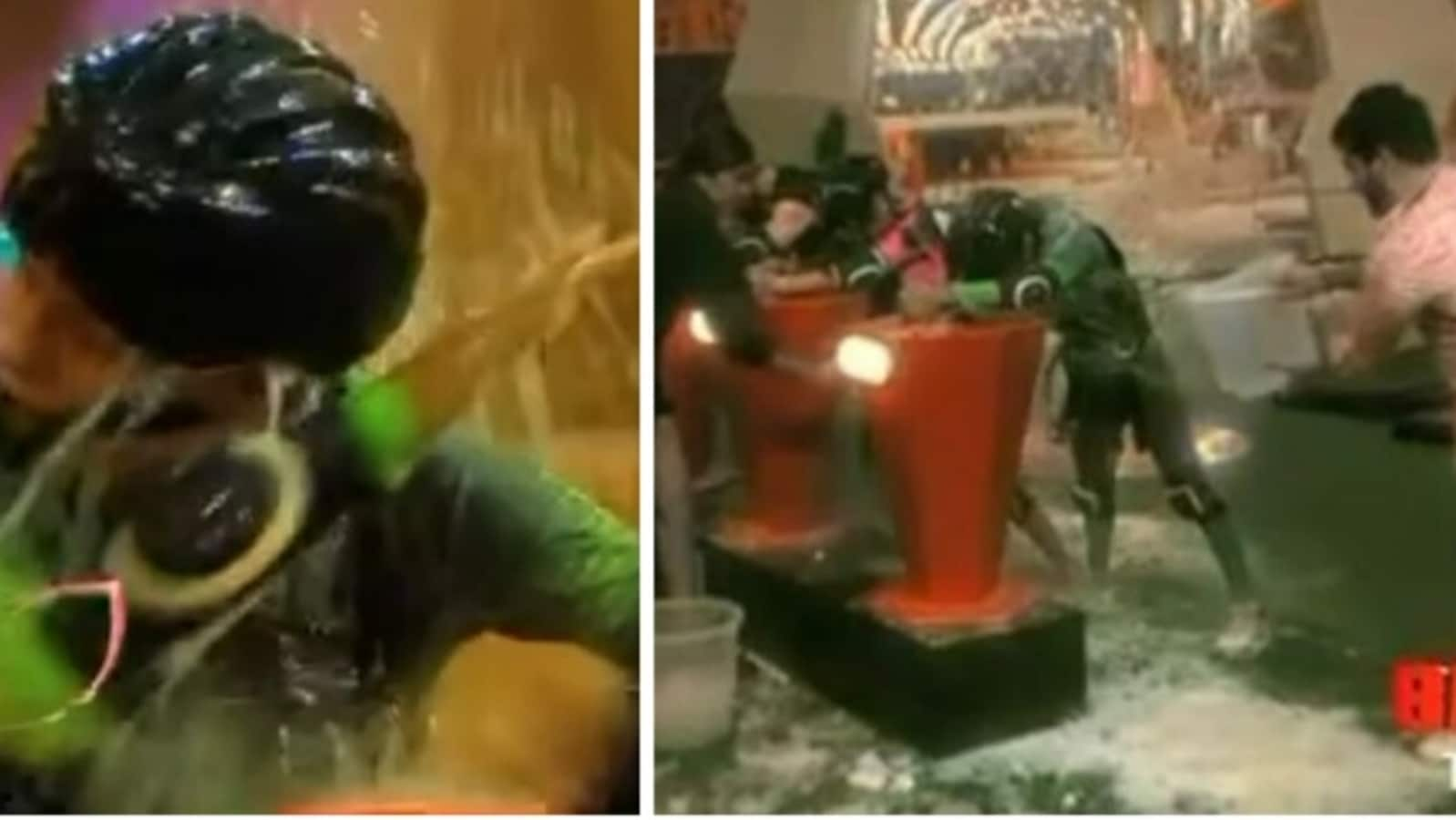 Bigg Boss will give the prize money task to the housemates in the upcoming episode, to get back their prize money. The house got divided into two teams. One team consisted of Shiv Thakare, Nimrit Kaur Ahluwalia and MC Stan. The other team had Shalin Bhanot, Priyanka Choudhary and Archana Gautam. Shiv threw a bucket of water on rival member, Priyanka to distract her from the task. Priyanka asked him not to throw water in her eyes. Shiv did not pay attention to her requests. In the end, she lost her calm, and shouted 'chorungi nhi tujhe.' Many fans came in support of Priyanka in the comment section of the promo shared by ColorsTV. (Also read: Priyanka Choudhary gets into ugly fight with Shiv Thakare on Bigg Boss 16. Watch)
ColorsTv shared the promo on their social media handles with the caption, "Prize money wapis paane ke khatir lagegi ek aur baazi (In order to get the prize money back, how much contestants will suffer)?"
The promo opened with Shiv, Nimrit and MC Stan throwing water on their opponent team members—Priyanka, Shalin and Archana. Then, Shalin said, "Hair remover cream?" as he stood next to podium with red button on it. Nimirt can be heard saying, "Itni problem hai toh chord dena task (If you have so much problem, then don't do the task)." A voiceover in the background, "Prize money paane ki khaatir lagegi ek aur baazi (To win their lost prize money back, they have to pay back a lot)." Shiv mixed detergent powder in buckets filled with water, and trimmed Shalin's hair. Nimrit put a pack of ice cubes inside Shalin's T-shirt.
Moments later, Shiv threw a bucket full of water on Priyanka. Furious Priyanka said, "Aankh ke andar daala hai (You have thrown water inside my eyes)." Shiv said, "Paise humko bhi chaiye bro (Even we want money)." She said, "Kaan ke andar mat daal, nhi chorungi tujhe (Don't put water inside my ears, will not spare you)." Shiv and Nimrit tried to pull her hands from the red buzzer. Priyanka shouted, "Bigg boss ye mera haath bhi hata rahe hai (Bigg Boss, now they are trying to pull my hands also)." Archana immediately said,"Ye jaisa kar rahe hai, inko double milega (Whatever they are doing, they will get the same in double amount)."
Reacting to the clip, one person commented, "Why are they removing Priyanka's hand forcefully?" Another fan wrote, "Stay strong Priyanka." Other person commented, "Priyanka will definitely going to win this season, well done Priyanka." "Nimmo aunty is doing really wrong, she is forcefully removing Priyanka's hand from buzzer." "Hadd hogai shiv ki ab insaaniyat ki baat karte hai aise log (It's too much now, people like Shiv talks about humanity)", added one.
Bigg Boss 16 airs Monday to Friday at 10pm, and on Saturday and Sunday at 9pm on ColorsTV. The show is hosted by actor Salman Khan. Shiv Thakare, Sumbul Touqeer Khan and MC Stan are nominated for this week's eviction.
Athiya Shetty's minimalistic mangalsutra is a lesson in understated bridal fashion. Pics: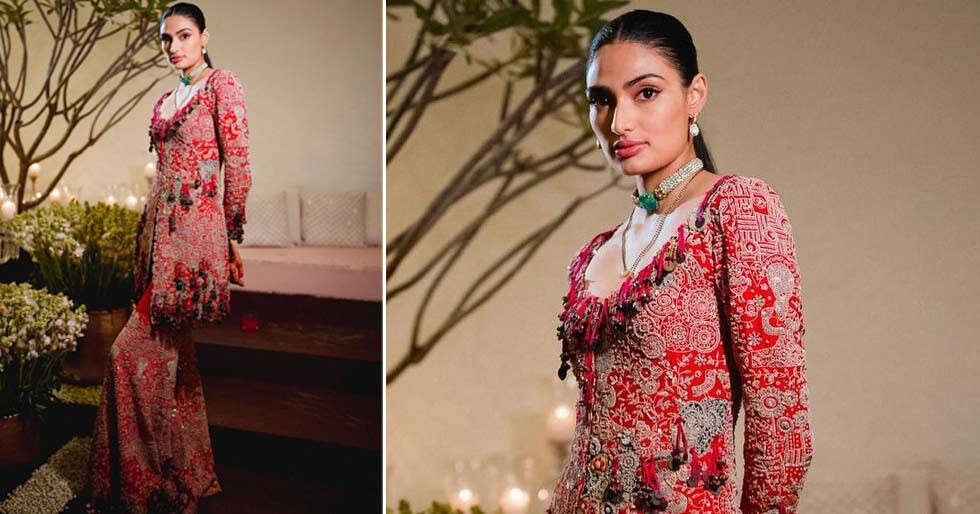 Athiya Shetty tied the knot with cricketer KL Rahul recently. Their intimate ceremony was held at Suniel Shetty's home in Khandala. Continuing the celebrations, Athiya turned heads at the wedding after-party, where she flaunted a minimalistic mangalsutra.
New photos from Athiya Shetty's post-wedding celebrations have now emerged. The photos showcase her mangalsutra with a dainty solitaire. The new bride was clicked wearing a red printed dress. Check it out here:
Athiya Shetty shared her first wedding photos with KL Rahul in a post captioned, "'In your light, I learn how to love…' Today, with our most loved ones, we got married in the home that's given us immense joy and serenity. With a heart full of gratitude and love, we seek your blessings on this journey of togetherness."
Athiya Shetty and KL Rahul's wedding took place on January 23. The two were dating for almost four years before tying the knot.
if( typeof skinningExist !== 'undefined' && skinningExist == true){
document.getElementById('socialsticky').style.display="none";
}
window.fbAsyncInit = function() {
FB.init({
appId : '301265226619562',
session : ", // don't refetch the session when PHP already has it
status : true, // check login status
cookie : true, // enable cookies to allow the server to access the session
xfbml : true, // parse XFBML
oauth: true
});
};
(function(d, s, id) {
var js, fjs = d.getElementsByTagName(s)[0];
if (d.getElementById(id)) return;
js = d.createElement(s); js.id = id;
js.src = "
fjs.parentNode.insertBefore(js, fjs);
}(document, 'script', 'facebook-jssdk'));