Sometimes I Think About Dying review: Belonging is a task in this tender drama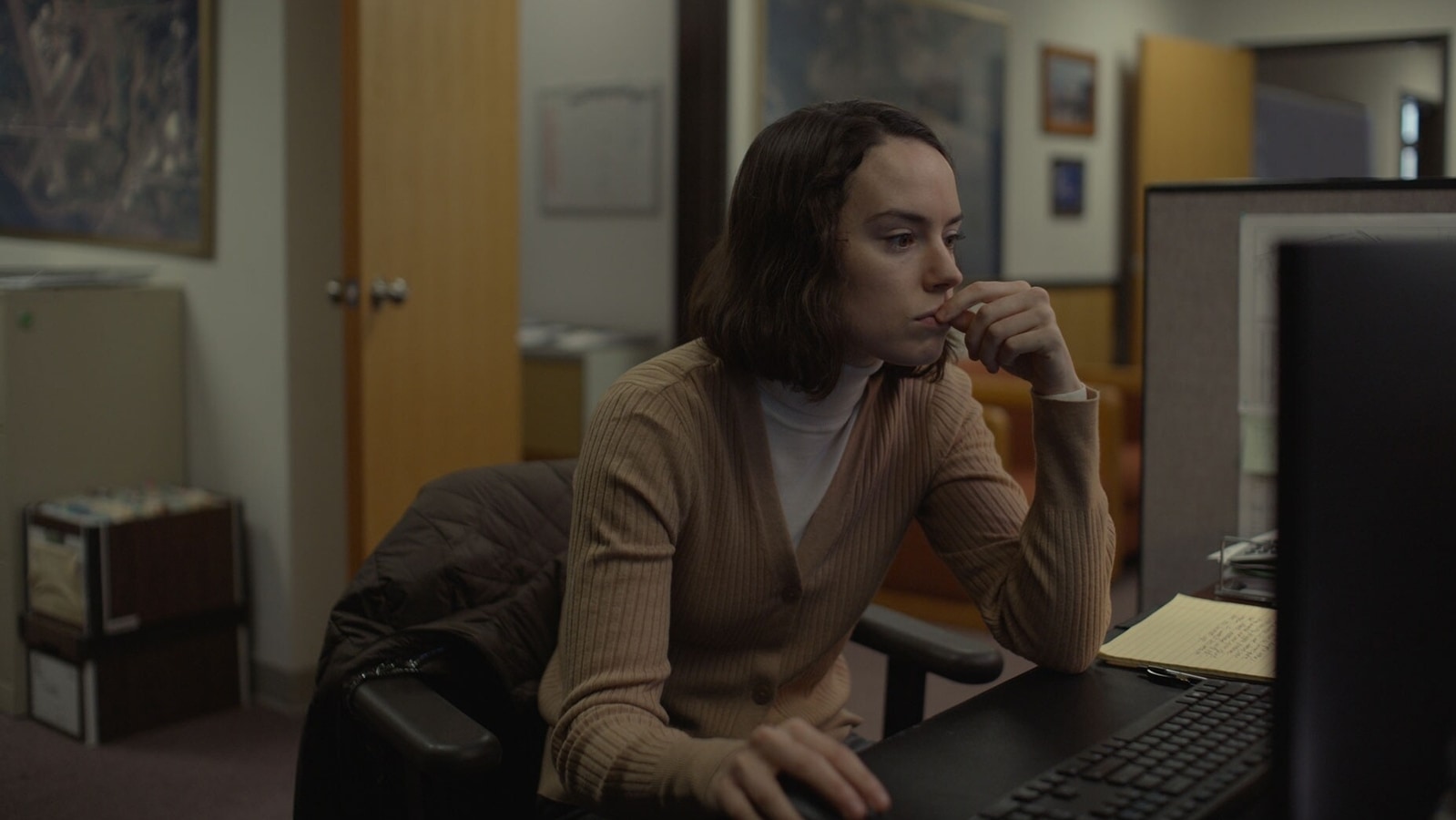 When a senior coworker breaks into tears at the small retirement party at office, Fran (Daisy Ridley) does so much as blink in utter desperation to leave. She takes her piece of cake in the plate and silently makes her way out of the room. Fran is deliberately creating this distance from herself and the world, not because she is excluded, far from it. As Sometimes I Think About Dying will uncover, the anti-social and introverted Fran is caught within her own presumptions of belonging. She's someone who is trying to feel something for a change.
Directed by Rachel Lambert, Sometimes I Think About Dying is based on the 2019 short of the same name from Stefanie Abel Horowitz, that was in turn based on the play Killers by Kevin Armentobegins. It begins with meditative shots of the seaside town of Oregon coast. Some apples that have clogged the sewer gate on the street, a flock of pigeons in front of a yard, and the blades of grass swaying in the breeze. These are small, languid moments of beauty that occur in close vicinity to Fran, yet she doesn't really know how to appreciate them.
Wisely expanded into a feature film narrative by Stefanie Abel Horowitz, Kevin Armento, and Katy Wright, Sometimes I Think About Dying shows how Fran wants to go about each day without making any extra effort to stay relevant or make an impact of some sort. She wakes up, gets ready, and goes to her work where she glues herself to her cubicle. Then, she comes back home, plays sudoku, puts the microwave on, and goes to sleep early. Her bunch of cheery coworkers go about in ways she cannot get accustomed to. As the day comes to an end, with her barely speaking a word, Fran now thinks of death. What would it feel to not-exist, is something she would want to know.
Things change when a new coworker arrives in the form of cinephile Robert (Dave Merheje), who steadily grows to like Fran. Yet, talking to Fran is an exercise in self-control for Robert, as he is the one talking and ultimately, over-sharing. At dinner, when Fran realizes that Robert is seeking answers about her- she swiftly changes the topic and excuses herself from the point of focus.
The beauty of Sometimes I Think About Dying lies in its distance- it never forces out reasons to expand Fran's backstory or justify her actions. What happened to her that she's this reluctant and reclusive? Where is her family? What is she hiding? These questions are of little significance to Lambert as she treats the female isolation and Fran's sense of reality with quiet empathy. Dustin Lane's cinematography often captures the body at odd angles, reflecting the terrifying disconnect from the immediate surroundings. As the persistent gaze proceeds further, it becomes clear how it is as much a deeply sympathetic look at mental health and isolation as it is about the yearning to be understood.
Daisy Ridley plays Fran with sensitivity and poise and elevates the drama by several notches. When Fran finally breaks into a smile or braves to ask about something actively, its a monumental sense of relief, and the actor makes it all work beautifully. Her scenes with Robert, played gracefully by Merheje, are bound to make you root for them. At the end, Sometimes I Think About Dying might seem a little to shy to help our Fran from gaining a better view of herself, but it rewards your attention with a delicately realized finale. It takes a while to see the version of ourselves from the point of view of those who love us. But when it happens, the world becomes a better place to live in. One doesn't necessarily need to change for them to notice, just an embrace is enough. It is not just the thought of death, but the will to live that takes one to see a new day.
Percy Jackson Has Found Its Poseidon—And It's Not Logan Lerman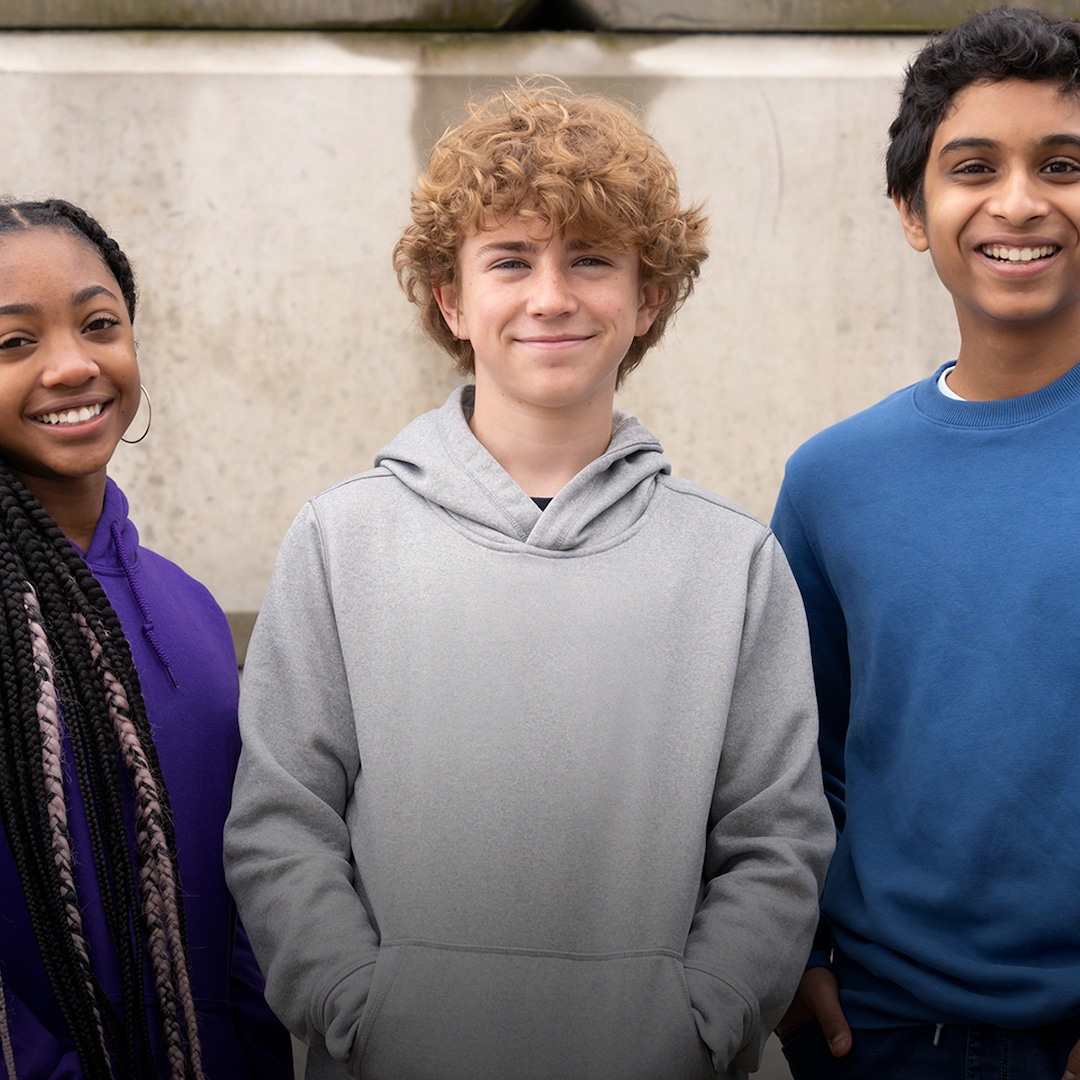 There are officially a couple of Gods amongst these men. 
The Wire's Lance Reddick and Black Sails' Toby Stephens have joined the upcoming Disney+ series Percy Jackson and the Olympians as Zeus and Poseidon, respectively, according to Variety. 
Described as the "all-powerful god of the sky and leader of Mount Olympus" according to the outlet, Zeus is also characterized as "tempestuous and mistrustful. He's promised to wage a war if his stolen thunderbolt is not returned."
We'd probably suggest slipping that thunderbolt back under Zeus' door.
Not only is Poseidon the god of the sea, he's also Percy's father. "Although seemingly absent in Percy's life," his descriptions reads, "many of Poseidon's qualities live in Percy; stubbornness, impulsiveness and loyalty. Though he has stayed away throughout Percy's life, his deep feelings for his son (and Percy's mother, Sally) are evident."
The Adam Project star Walker Scobell will play 12-year-old modern demigod Percy in the series, which also stars Leah Sava Jeffries and Aryan Simhadri as Percy's friends Annabeth and Grover, respectively. 
Britney Spears's Fans Called The Police After She Deleted Her Instagram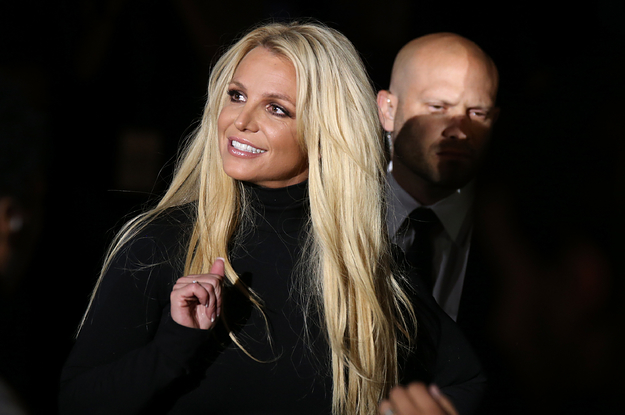 Britney Spears apparently didn't appreciate fans calling the police to check on her this week, and a source familiar with the matter told BuzzFeed News that it's fairly often that fans are calling for wellness checks.
"It is true that some fans reached out as a result of her taking a break from IG for a bit, which is not unusual and is done from time to time, and it was overzealous and the police confirmed there was no issue," the source said.
TMZ reported Wednesday that the Ventura County sheriff's office received calls Tuesday night about Spears deleting her Instagram account within the past 12 hours and that it was fans' concerns that prompted officers to check on the singer.
On Thursday, Spears addressed the police visit in a Twitter post. She said these instances of the police being alerted were "some prank phone calls" and that officers realized they were erroneous when they visited her and saw she was not in any danger. Spears noted the police did not enter her home and left immediately.
"I love and adore my fans but this time things went a little too far and my privacy was invaded," Spears wrote on Twitter. 
"This felt like I was being gaslit and bullied once the incident made it to the news and being portrayed once again in a poor and unfair light by the media," she added. 
Kourtney Kardashian's Naked Dress Is Her Most Unconventional Look Yet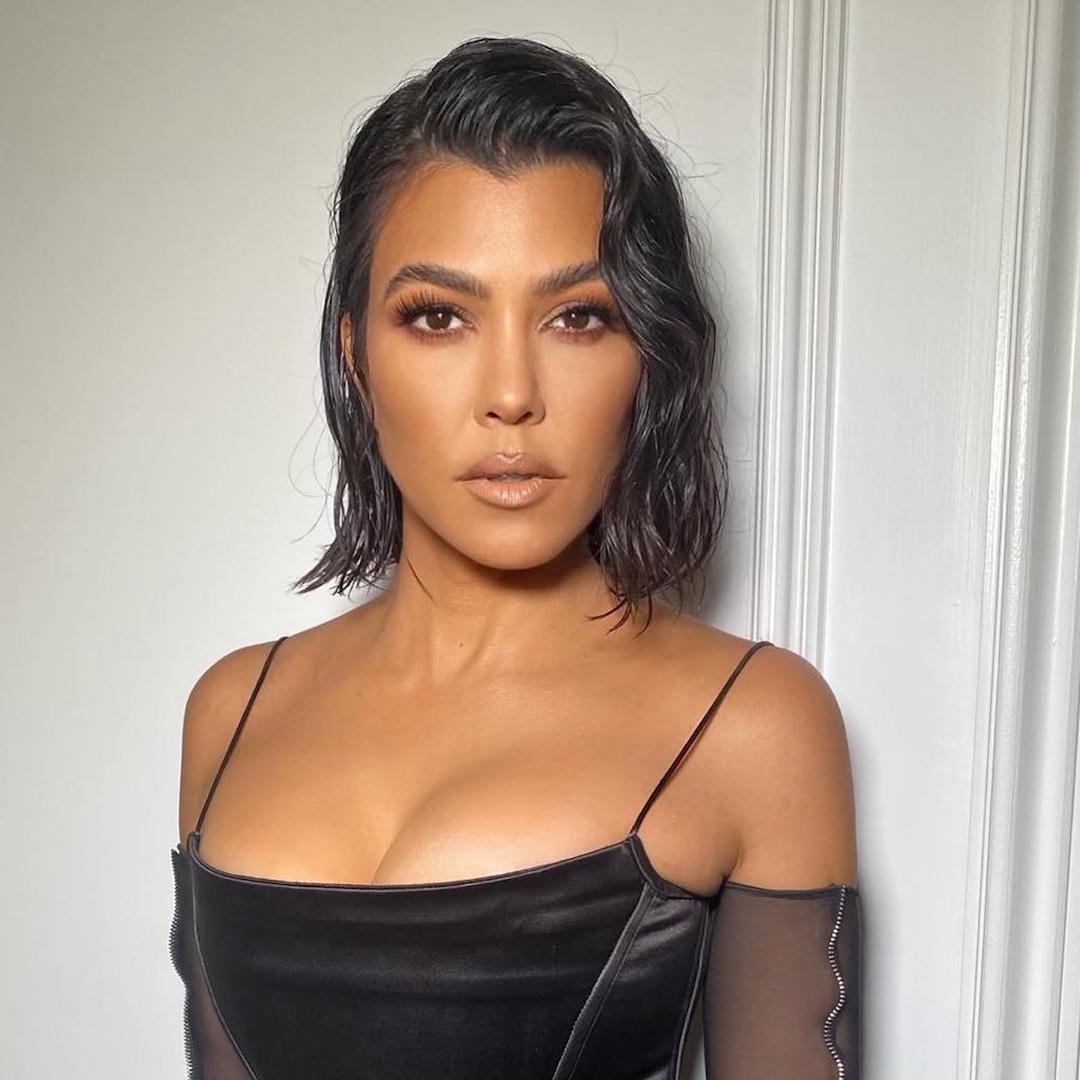 As Kourtney Kardashian once said: "I am the view."
On Jan. 26, the Kardashians star had fans doing a double take when she shared photos of herself in a very unconventional gown. Designed by Balmain, the Renaissance-inspired 'fit featured a nude figure on the front, which made it seem like Kourtney was fully naked upon first glance.
In pictures posted to Instagram, Kourtney—who wore her signature dark locks in an up-do with two strands of hair framing her face—struck several sultry poses while clad in the dress. The Poosh founder also included a video of a phone left off the hook, writing in the caption, "If you'd like to make a call please hang up and try again."
While friend Jonathan Cheban seemingly approved of the look, writing "Can I call collect?" in the comments section, others weren't totally feeling the optical illusion.
"Trying to figure out why her belly button is misplaced," one follower commented, adding that they later realized "it's her dress."