Sonam Kapoor get mushy with Anand Ahuja over Facetime calls | Bollywood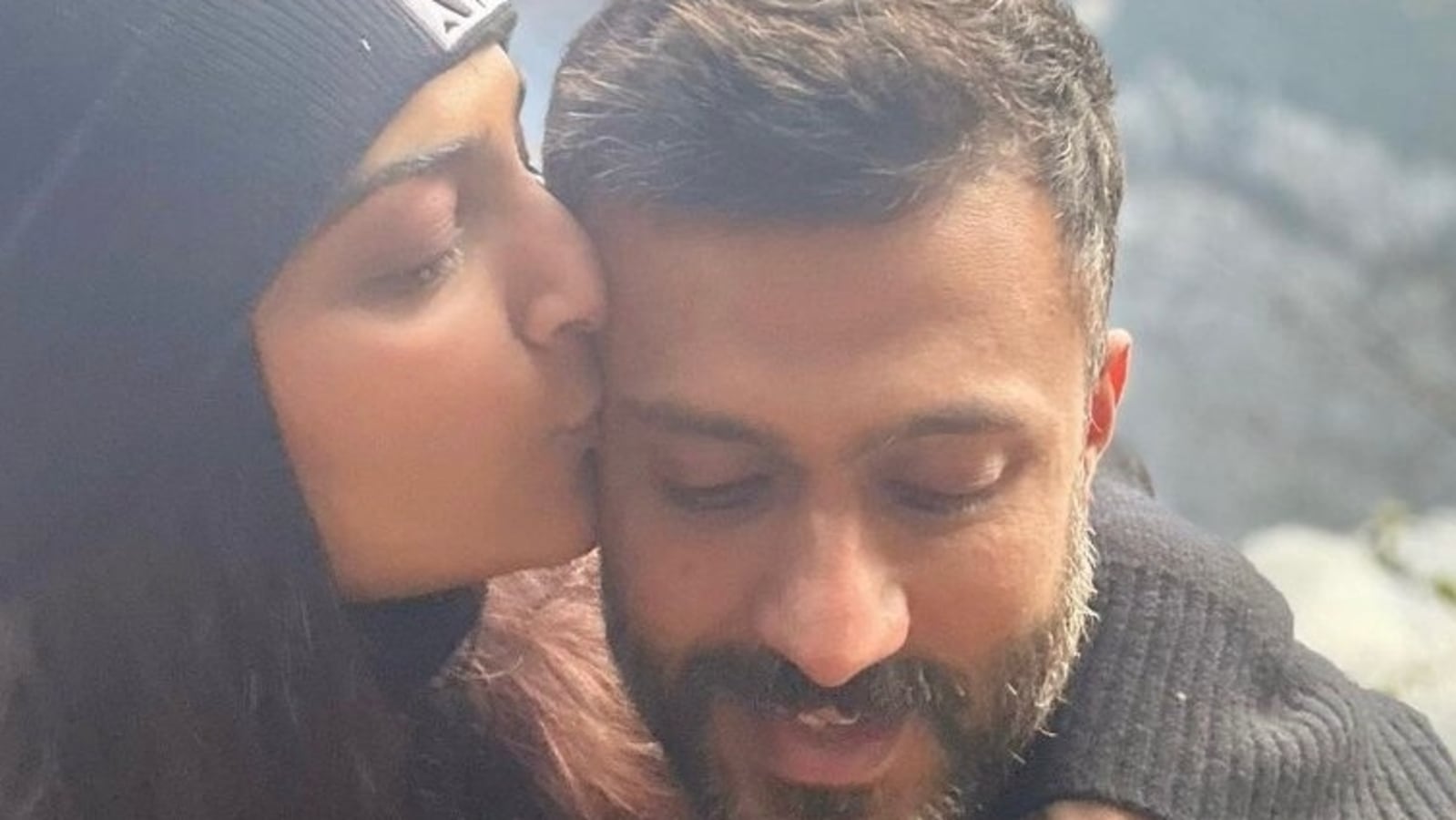 Sonam Kapoor took to Instagram and shared a picture with businessman-husband Anand Ahuja. In the middle of her hectic schedules, she managed to have a video call with Anand. She was busy attending a promotional event for a sleep aid brand on Tuesday. She posted a screenshot of her facetime with Anand. She said she was missing him as always and sent loads of love. Anand also reacted to her video call story. The couple got married in 2018, and was blessed with Vayu in 2022. (Also read: Sonam Kapoor on why she picked Anand Ahuja as husband: 'I am giving mom credit…')
Taking to Instagram Stories, Sonam re-shared sleep aid brand's story. In the picture, she sported a purple-hued long ensemble with a coat. She was all smiles as she posed at the event. The ZzzQuil India shared a series of pictures of Sonam from the promotional event on their social media handle. Finally, Sonam shared a screenshot of her video call with Anand. She can be seen lying on her bed, and looked tired and sleepy. Her husband looked away as Sonam captured both of them. He wore a sweater with jacket and kept a serious look on his face.
Sharing the picture with Anand, Sonam wrote, "Always missing you @anandahuja…it never gets old..love you." Reacting to her story, Anand re-shared the screenshot on his Instagram Stories and wrote, "But what is this screenshot (laughing, face with one eyebrow raised and sad emojis)."
The sleep aid brand shared a picture of Sonam and wrote, "Our celebrity guest @sonamkapoor has arrived at our national media launch."
Recently, Sonam celebrated Christmas and New Year with family and friends. Anand had shared a series of photos and videos from their holiday featuring Sonam and Vayu as well as Anil Kapoor, Harsh Varrdhan Kapoor and Sunita Kapoor. Sharing the images on social media handle, Anand wrote, "The past 10 days. Grateful and wish everyone a happy and fulfilling New Year…"
Sonam and Anand Ahuja welcomed their first child together, son Vayu Kapoor Ahuja, in August, 2022. The couple had dated for a couple of years before they tied knot in May 2018. In September 2022, the couple took to Instagram to explain the meaning behind their son's name and wrote, "In the spirit of the force that has breathed new meaning into our lives…In the spirit of Hanuman and Bheem who embody immense courage and strength…In the spirit of all that is sacred, life-giving and eternally ours, we seek blessings for our son, Vayu Kapoor Ahuja."
Fans will see Sonam in the film, Blind. It is directed by Shome Makhija. The film stars Purab Kohli, Vinay Pathak, alongside Lillete Dubey in prominent roles. She wrapped up the film's shooting before she she announced her pregnancy.
John Abraham, Shah Rukh Khan call each other 'uncle' in old Pepsi ad. Watch | Bollywood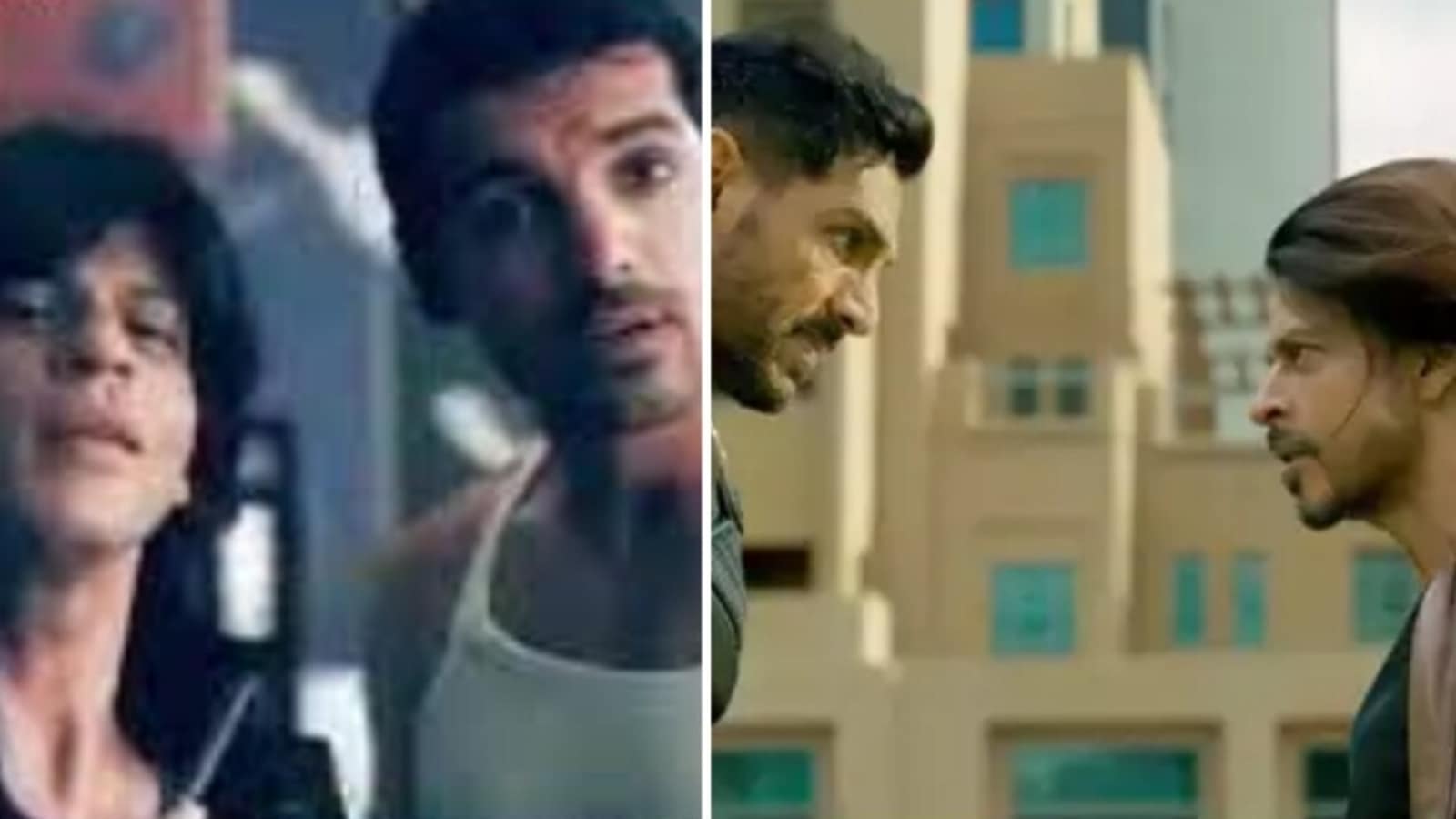 Before co-starring in Pathaan, Shah Rukh Khan and John Abraham were seen together for the first time in an advertisement. In 2007, the actors appeared in a Pepsi commercial, where they poked fun at each other as the vied for the attention of a teenager, who was least interested in them, and had his eyes on the soft drink, which was being presented in a new packaging. Also read: John Abraham pens a note about Pathaan amid reports that 'all is not okay' between him and Shah Rukh Khan
The almost one minute-long commercial shows both Shah Rukh Khan and John Abraham getting upstaged by a teenager with attitude. The advertisement opens in a cafe, where Shah Rukh Khan and John are chatting and mocking each other's hairstyle. A young boy walks in, and, spotting the actors, he walks purposefully towards them. Spotting the boy, who was dressed in an oversized casual outfit, Shah Rukh and John wondered who should give the autograph first to the boy. While Shah Rukh mocked John's body, the latter hinted the actor did not know how to sign an autograph in style.
As the boy reaches them, both of them stop snatching the pen from each others' hands to smile at him. Then the boy makes a gesture, saying, "Uncle, zara side dena (uncle, step aside)." The actors then move apart to reveal a Pepsi vending machine behind them. The boy walks towards the vending machine and gets his Pepsi can, leaving both Shah Rukh and John shocked and embarrassed. Shah Rukh then told John in Hindi, "He called you uncle. I did not like that at all."
Next, Shah Rukh and John spot the same boy again at the cafe. As John gets ready to 'hit him' for insulting him the last time they met, the boy asked Shah Rukh if he was holding his Pepsi can. When Shah Rukh said yes, the boy replied 'thank you, uncle' leaving John in splits. Shah Rukh then said pointing towards John, "He said thank you (to me), and uncle (to you)."
Shah Rukh and John came together for the first time on the big screen in their new movie Pathaan. The action film, written and directed by Siddharth Anand and backed by Aditya Chopra, also stars Deepika Padukone. Pathaan was released on 25 January 2023, ahead of Republic Day 2023 in Hindi, Tamil and Telugu. Before the film's release, there were reports of tiff between Shah Rukh and John over Pathaan. However, both actors have spoken positively about each other in recent social media posts, and also attended Pathaan's special screenings together in Mumbai.
Casey Wilson and Husband David Caspe Welcome Baby No. 3 Via Surrogate
Casey Wilson is embarking on a new chapter of motherhood.
The Happy Endings star has welcomed her third child—a baby girl named Francis Rose—with husband David Caspe, she announced on the Jan. 26 episode of her Bitch Sesh: A Real Housewives Breakdown podcast.
"We now have a baby girl via surrogate," Casey shared. "She is here!"
Casey's new daughter is named after her "best friend of all time," though she and David, 44, have been using a nickname instead.
"Her name is Francis, but we're calling her Frankie," Casey explained. "So, she's Frankie Rose Caspe."
Little Frankie, whose full moniker also contains a nod to Casey's own middle name, joins big brothers Max Red, 7, and Henry Bear, 5. 
Looking back at how she wanted a daughter "so badly," Casey credited her "beyond lovely" surrogate for helping her expand her family. "It's been the most profound experience of my life, going through surrogacy," the Saturday Night Live alum raved. "I can't overstate enough how incredible this woman and friend has been."
Pathaan actor Rachel Ann Mullins on co-star SRK: 'I didn't know who he was' | Bollywood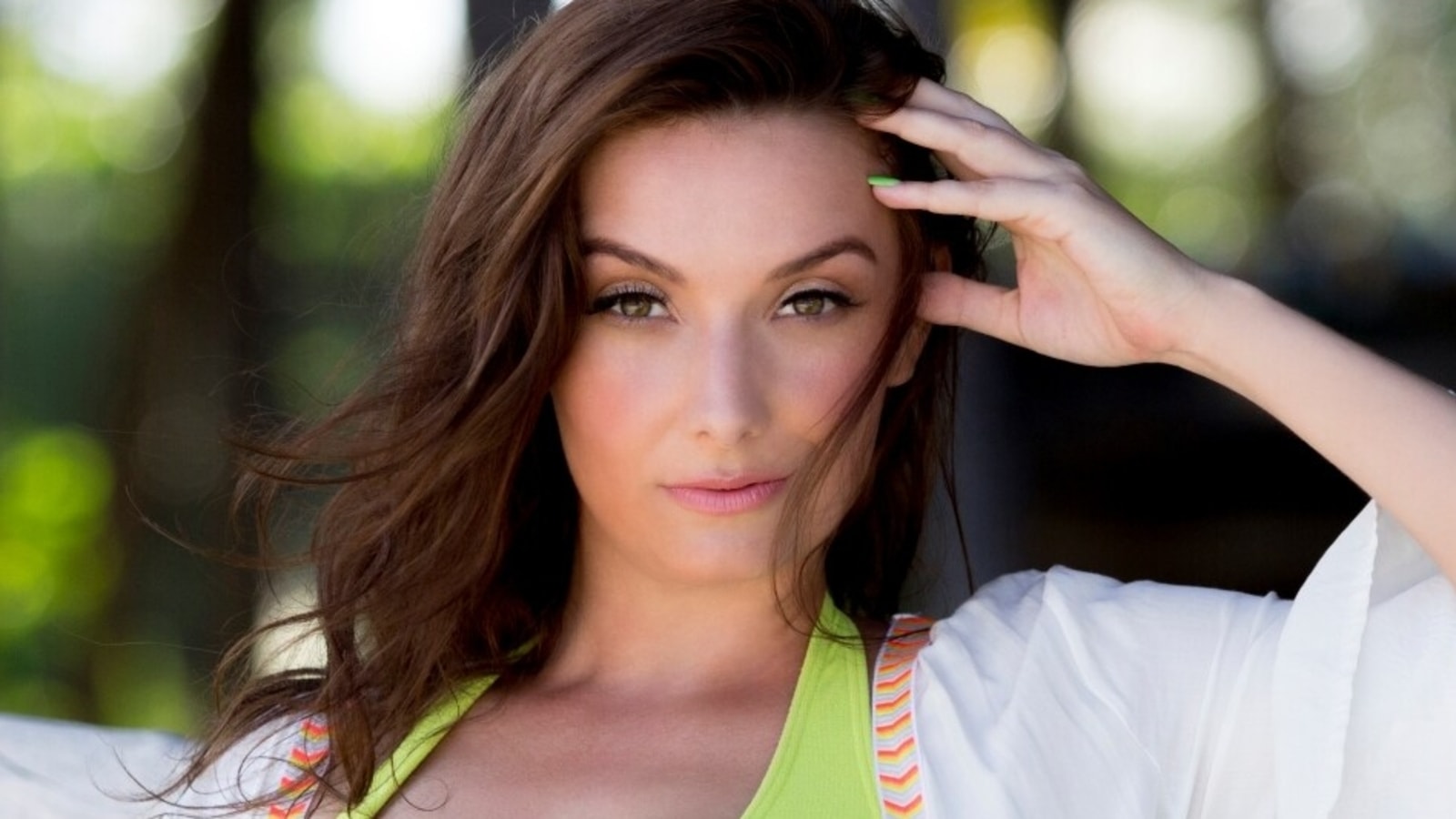 Hollywood actor and Rachel Ann Mullins made her Bollywood debut with Shah Rukh Khan's new film Pathaan, but she did not know who Shah Rukh Khan was before working on the film. In an exclusive interview with Hindustan Times, Rachel talks about starting her journey in India, and her experience of working on Pathaan. (Also read: Pathaan box office: Biggest Bollywood opener ever, collects ₹53 crore)
Rachel is best known for featuring in shows such as Happy Endings and The League. She has also worked in Hollywood films including Neighbours and The Entourage Movie. She plays the role of a Russian spy Alice in Pathaan.
Rachel said that she knew nothing about the scale of the film when she came onboard and could only guess it after realising that Deepika Padukone was a part of the film. "I knew nothing about Pathaan when I booked it. Not even the title, but when I saw Deepika Padukone's name on wardrobe trunks while I was shooting at the Yash Raj studio in Mumbai. I knew that this film was going to be very big. She's so incredibly gorgeous."
Asked about Shah Rukh Khan, she added, "I'm going to catch some ire for this but I didn't know who he was until we worked together. One of the assistant directors explained that he was a big deal. We had a nice day together and it turns out we share the same birthday."
Recalling how it all began, Rachel said, "My incredible agent, Ravi Ahuja had me audition for the part. I was in the Maldives when I got the call that I booked it and immediately went to Mumbai for costume fitting."
She also talked about the response that she has received since the release of Pathaan: "I've gotten so much love because of it. Watching the response from fans the world over has left me with my jaw on the floor."
Speaking of the difference between the functioning of Hollywood and Bollywood, she said that a few things are very similar, adding, "The production value and level of talent in individual people is the key difference between Hollywood and Bollywood. Everyone in Bollywood can sing, dance and act in equal measure. That is a real rarity in Hollywood. There are tons of labour laws in the union town of Hollywood but Bollywood doesn't have such strict rules. Modern Bollywood is more like old Hollywood."
"I learned that following my instincts and changing myself when the world changes is never a bad decision. I'm so happy I refused to stop working even when Hollywood shut down. I'm a big believer in the idea of going where you're treated best and I love that Bollywood is really accepting of me," she said.
Elaborating on how the switch to Indian entertainment happened for her, Rachel said, "After I shot part of my documentary that I directed and produced in India, back in 2016. I spoke to an agent on LinkedIn. We talked about Bollywood projects for years and I was very busy in Hollywood. However, when coronavirus lockdown imploded the entertainment business in Los Angeles I thought it was time to make the jump. At the height of India's lockdown I was admitted and immediately started auditioning for projects the day after I landed."
Talking about her first Indian project, Rachel Ann Mullins says, "The first time I went to India was for a documentary which I was producing and directing. Interviewing girls living in an acid attack survivor house in New Delhi changed my career and me as a person."
Having studied fashion merchandising at McKinnely, Rachel Ann Mullins began her journey as a model a the age of 12. Apart from Pathaan, Rachel's most recent appearance was on the Season 2 of I'm Dying Up Here, and the Indian web series Chutzpah which premiered on SonyLIV. Next up, she has the fantasy film Empire Queen lined up for release.