Tabu again features as a cop in Bholaa, Ajay Devgn unveils her first look | Bollywood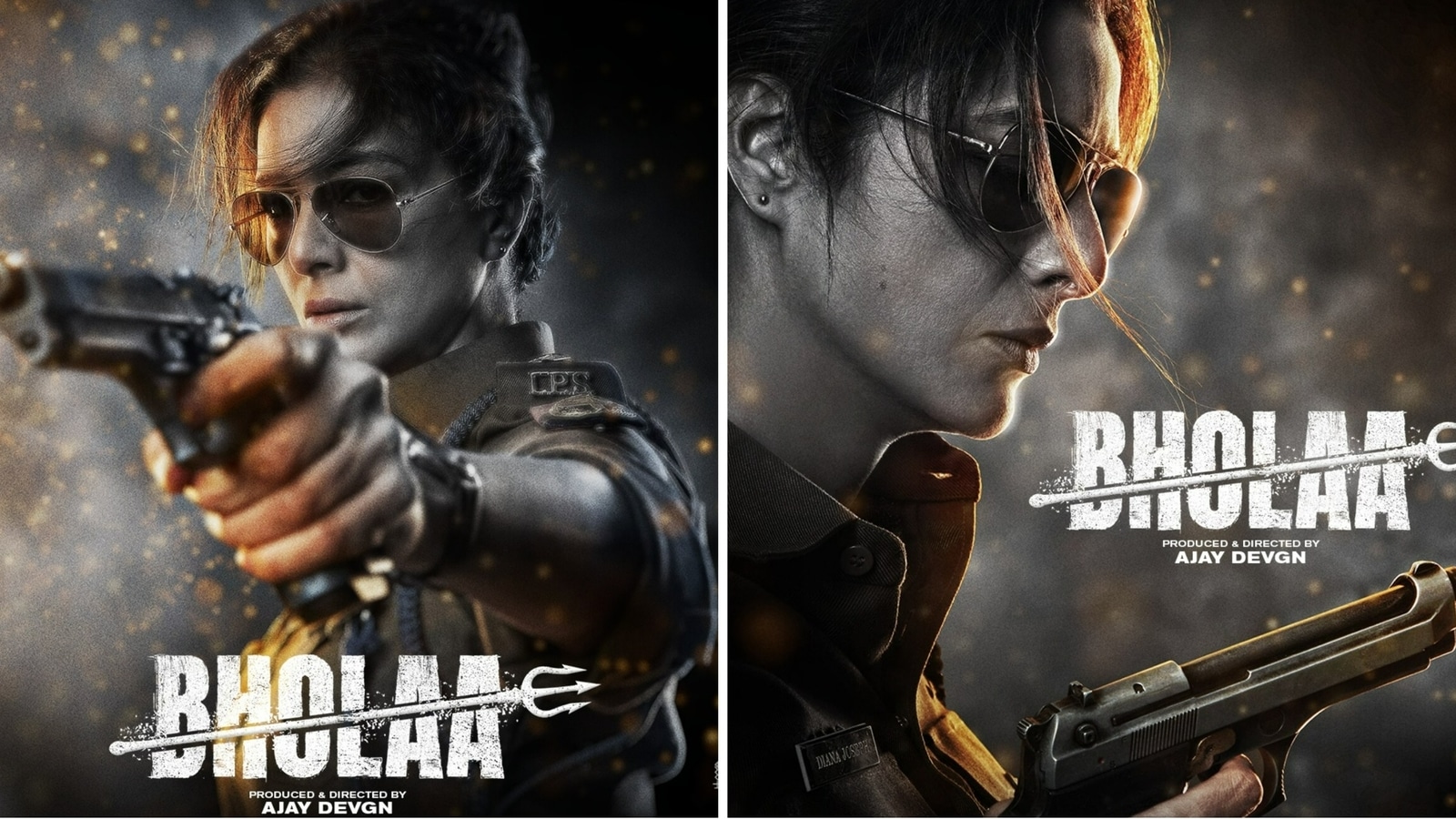 Actor Ajay Devgn, on Tuesday, unveiled the first look motion poster of actor Tabu from their upcoming action thriller film Bholaa. Taking to Instagram, Ajay shared the motion poster which he captioned, "Ek khaaki. Sau shaitaan (One uniform, 100 enemies). #TabuInBholaa." Also read: Ajay Devgn's first look from Bholaa unveiled in motion poster, fans think it also features Akshay Kumar. Watch
In the motion poster, Tabu could be seen donning a cop avatar and exuding major boss vibes. Soon after Ajay shared the motion poster, fans flooded the comments section with red hearts and fire emoticons. Huma Qureshi commented, "Tabu" along with a fire emoji. "Tabu ji fir se ek baar Box office pe bawal machane ko taiyar hai (Tabu is again ready to set the box office on fire)," a fan commented. Another fan wrote, "Blockbuster loading."
The shooting of the film was wrapped recently. Bholaa is an official Hindi remake of the Tamil hit Kaithi and Ajay has directed it. It has been styled as the story of a "one-man army, set in one night, fighting a multitude of enemies in various forms, human and otherwise."
Ajay has helmed the film, which will also feature Sanjay Mishra, Deepak Dobrial, Raai Lakshmi, and Makrand Deshpande in prominent roles. It is all set to hit the theatres on March 30, 2023. Bholaa marks Ajay's fourth directorial film after U, Me aur Hum in 2008, Shivaay in 2016, and Runwav 34 in 2022.
Meanwhile, Tabu recently gathered a lot of praise for her performance in the action film Kuttey. She will also be seen sharing the screen space with Kareena Kapoor Khan and Kriti Sanon in a new film titled The Crew.
As per a statement, The Crew is touted as a laugh-riot, set against the backdrop of the struggling airline industry. Three women, work and hustle to make it in life. However, their destinies lead to some unwarranted situations and they get caught in a web of lies.
(With HT inputs)
Blake Lively and Justin Baldoni to Star in It Ends With Us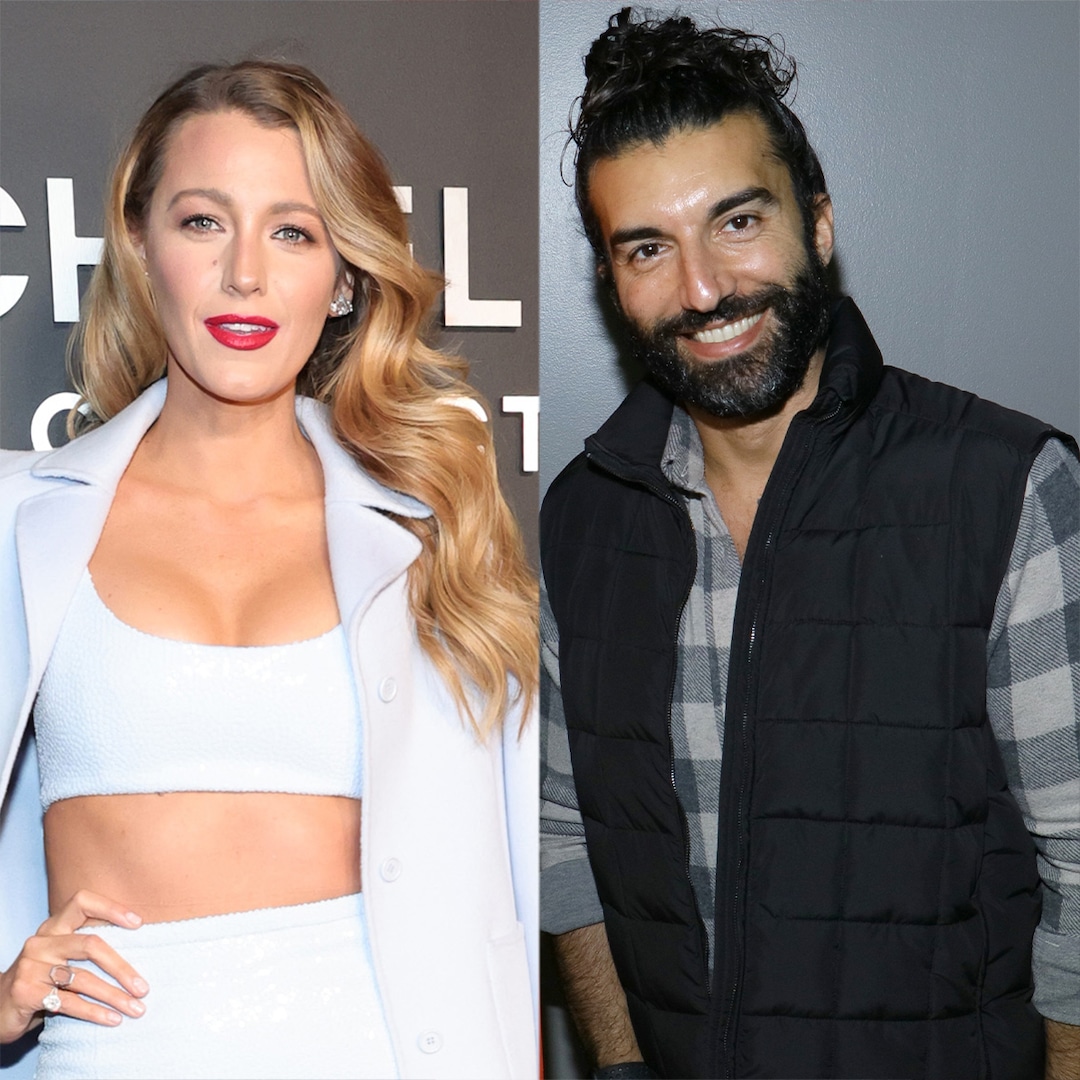 Blake Lively is entering the world of Colleen Hoover.
The actress, 35, will star in the movie adaptation of the best-selling romance novel It Ends With Us, E! News confirms. She'll act alongside Jane the Virgin's Justin Baldoni, who is also directing the film.
As for the behind-the-scenes team, both actors and the author will have creative say as executive producers on It Ends With Us. Other producers include Alex Saks (The Florida Project) and Christy Hall (I Am Not Okay With This), who is writing the script, per a press release from Wayfarer Studios and Sony Pictures.
Blake and Justin are expected to play redheaded florist Lily Bloom and doctor Ryle Kincaid, respectively, with Colleen announcing earlier in the day that she was preparing to reveal those characters' castings. The actor playing Lily's first love Atlas has not been revealed.
"Lily hasn't always had it easy, but that's never stopped her from working hard for the life she wants," reads the book synopsis. "She's come a long way from the small town where she grew up—she graduated from college, moved to Boston, and started her own business. And when she feels a spark with a gorgeous neurosurgeon named Ryle Kincaid, everything in Lily's life seems too good to be true."
John Abraham, Shah Rukh Khan call each other 'uncle' in old Pepsi ad. Watch | Bollywood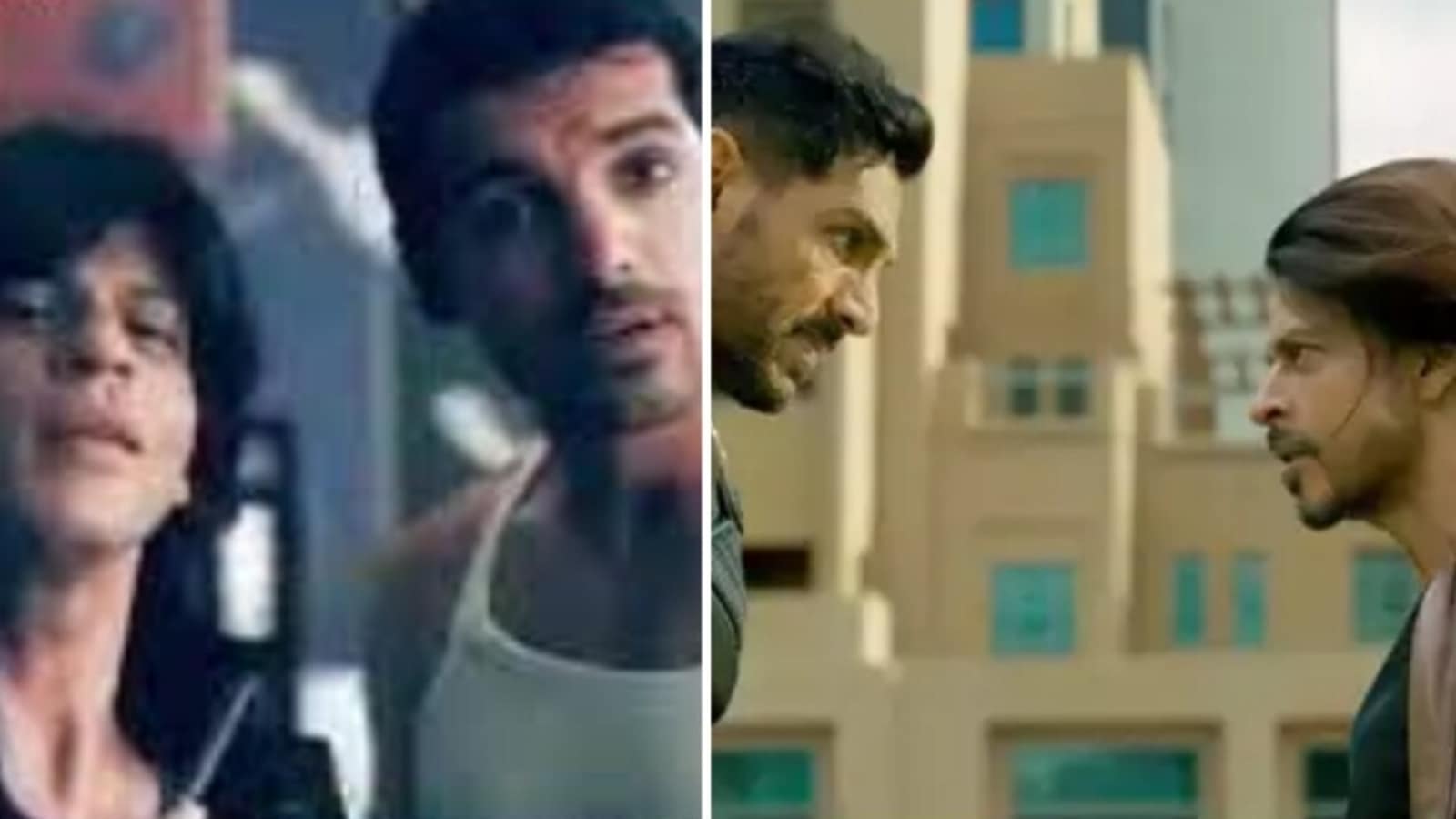 Before co-starring in Pathaan, Shah Rukh Khan and John Abraham were seen together for the first time in an advertisement. In 2007, the actors appeared in a Pepsi commercial, where they poked fun at each other as the vied for the attention of a teenager, who was least interested in them, and had his eyes on the soft drink, which was being presented in a new packaging. Also read: John Abraham pens a note about Pathaan amid reports that 'all is not okay' between him and Shah Rukh Khan
The almost one minute-long commercial shows both Shah Rukh Khan and John Abraham getting upstaged by a teenager with attitude. The advertisement opens in a cafe, where Shah Rukh Khan and John are chatting and mocking each other's hairstyle. A young boy walks in, and, spotting the actors, he walks purposefully towards them. Spotting the boy, who was dressed in an oversized casual outfit, Shah Rukh and John wondered who should give the autograph first to the boy. While Shah Rukh mocked John's body, the latter hinted the actor did not know how to sign an autograph in style.
As the boy reaches them, both of them stop snatching the pen from each others' hands to smile at him. Then the boy makes a gesture, saying, "Uncle, zara side dena (uncle, step aside)." The actors then move apart to reveal a Pepsi vending machine behind them. The boy walks towards the vending machine and gets his Pepsi can, leaving both Shah Rukh and John shocked and embarrassed. Shah Rukh then told John in Hindi, "He called you uncle. I did not like that at all."
Next, Shah Rukh and John spot the same boy again at the cafe. As John gets ready to 'hit him' for insulting him the last time they met, the boy asked Shah Rukh if he was holding his Pepsi can. When Shah Rukh said yes, the boy replied 'thank you, uncle' leaving John in splits. Shah Rukh then said pointing towards John, "He said thank you (to me), and uncle (to you)."
Shah Rukh and John came together for the first time on the big screen in their new movie Pathaan. The action film, written and directed by Siddharth Anand and backed by Aditya Chopra, also stars Deepika Padukone. Pathaan was released on 25 January 2023, ahead of Republic Day 2023 in Hindi, Tamil and Telugu. Before the film's release, there were reports of tiff between Shah Rukh and John over Pathaan. However, both actors have spoken positively about each other in recent social media posts, and also attended Pathaan's special screenings together in Mumbai.
Casey Wilson and Husband David Caspe Welcome Baby No. 3 Via Surrogate
Casey Wilson is embarking on a new chapter of motherhood.
The Happy Endings star has welcomed her third child—a baby girl named Francis Rose—with husband David Caspe, she announced on the Jan. 26 episode of her Bitch Sesh: A Real Housewives Breakdown podcast.
"We now have a baby girl via surrogate," Casey shared. "She is here!"
Casey's new daughter is named after her "best friend of all time," though she and David, 44, have been using a nickname instead.
"Her name is Francis, but we're calling her Frankie," Casey explained. "So, she's Frankie Rose Caspe."
Little Frankie, whose full moniker also contains a nod to Casey's own middle name, joins big brothers Max Red, 7, and Henry Bear, 5. 
Looking back at how she wanted a daughter "so badly," Casey credited her "beyond lovely" surrogate for helping her expand her family. "It's been the most profound experience of my life, going through surrogacy," the Saturday Night Live alum raved. "I can't overstate enough how incredible this woman and friend has been."