'Virgin River' & 'Vampire Diaries' Star Daniel Gillies Goes Shirtless For Sexy New Photo Shoot
Daniel Gillies put his abs on display when he posed shirtless for a new photoshoot, and opened up about his fashion sense.
The Vampire Diaries alum Daniel Gillies has opened up about his personal style, and put his muscular physique on display for a new photoshoot. The actor appeared on the cover of the latest issue of Mr. Warburton, and went shirtless while posing on location in West Hollywood. ""I'm certainly no style guru, but I try and keep it simple. I don't think that clothing should overwhelm the person. That's not to say I don't get adventurous and playful or experiment with colors or anything like that," he said of his fashion sense.
The 45-year-old Virgin River actor, who is also set to star in the Sundance film Coming Home in the Dark, noted that he tries to avoid dressing like "a dad" despite sharing kids Charlotte and Theodore with ex Rachael Leigh Cook. "I'm not saying I'm entirely tedious with my choices and I try not to dress like a dad, which is the inevitable kind of descent, right?"
He continued. "And let's not forget, there's another element, the ingredient of COVID-19 has really altered fashion — like wearing the kind of outfit that you wouldn't be caught dead in publicly over 13 months ago. I'm not ashamed to say, though I can sense that I'll be publicly castrated for saying this, the two Items of clothing that have really seen me through all this have been a couple of pairs of pants, including Lululemon."
The stripped down photoshoot comes two years after he and Rachael called it quits. The couple surprised fans when they announced their split with a joint post on Instagram. At the time, a source close to Rachael told HollywoodLife about the cause of the split. "They both unfortunately fell out of what made them love each other in the first place and instead dived into routine rather than embracing the struggles and ups and downs marriages often sometimes take," the insider said.
The source continued, "Every moment of their attention was either devoted for their kids or themselves and their careers … There was never any infidelity and they both are very happy that they are mature enough to get to this conclusion because they will always have respect for each other but the romance is gone."
Live updates: The 2021 Emmy Awards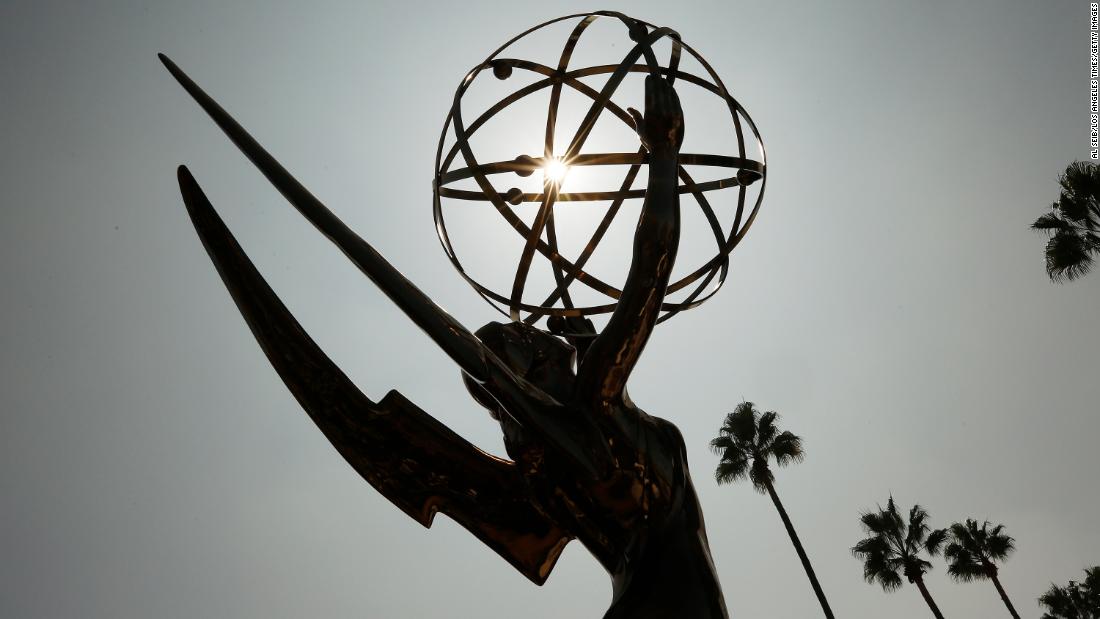 The cast and producers of Apple's "Ted Lasso" scored a major W during July 13's Emmy nominations and broke a record in the process.
With its 20 nominations, "Ted Lasso" became the most nominated freshman comedy in Emmy history, besting the 19 nominations "Glee" earned in 2010 for its first season.
The nods earned by "Ted Lasso" included best comedy, best lead actor (Jason Sudeikis) and a number of accolades for the show's supporting cast.
Hannah Waddingham, Juno Temple, Brendan Hunt, Brett Goldstein, Jeremy Swift and Nick Mohammed all received nominations for their performances. (Yes, there's a four-way "Ted Lasso" race in outstanding supporting actor in a comedy series.)
"Getting nominated for an acting Emmy is as thrilling as it is surprising," said Hunt, who also shares two writing nominations with fellow writers Sudeikis, Joe Kelly and Bill Lawrence. "Not only was this kind of thing never something I was planning or pining for, but also I'm not even the "best supporting actor" on my own show. I am appreciative of, and humbled by, this recognition; but far more appreciative that so many of my castmates have received the same. We're a team, but maybe we're a team with a deep bench."
The show also received two nominations for comedy series editing, one for best casting and three for outstanding directing for a comedy series. One of the directing nominations went to actor and director Zach Braff.
"I'm so honored and happy about this," Braff wrote on Twitter.
"Ted Lasso" returned for its second season on July 23.
Photos: Emmys red carpet 2021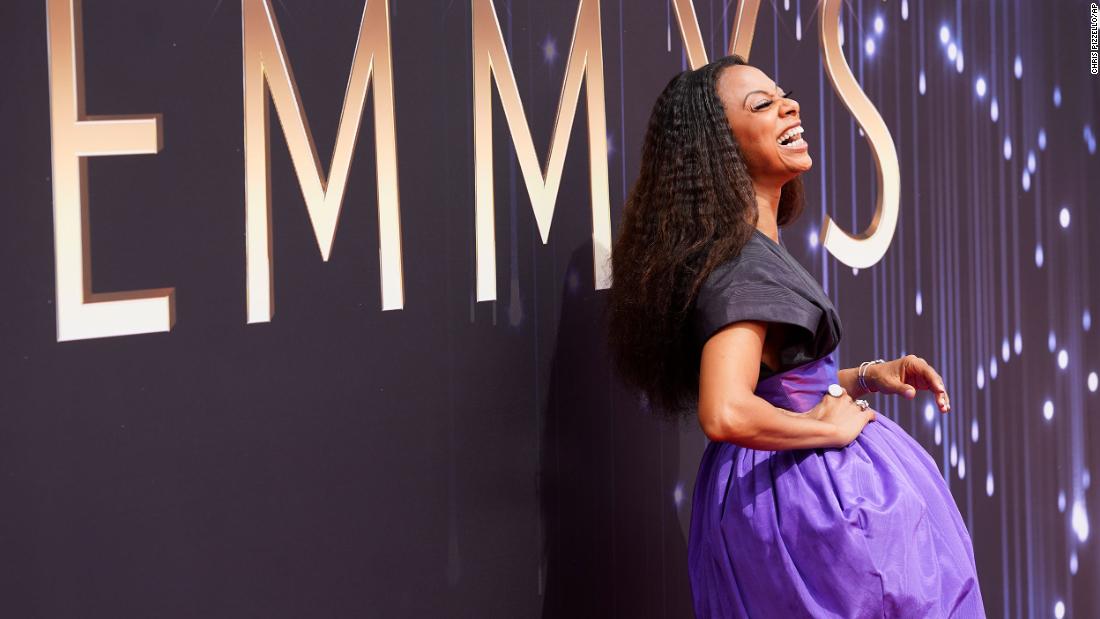 Updated 6:42 PM ET, Sun September 19, 2021
Celebrities are showing off their red-carpet fashion before Sunday night's Emmy Awards in Los Angeles.
Cedric the Entertainer is hosting the event, which recognizes the best in television programming.
"The Crown" and "The Mandalorian" have the most nominations this year (24 each). "Ted Lasso" is right behind them with 20 nominations. Other shows with multiple nominations include "WandaVision," "The Handmaid's Tale" and "Saturday Night Live."
Fleetwood Mac's Lindsey Buckingham, 71, Says Ex Stevie Nicks, 73, May Not Be 'Over' Him
Fleetwood Mac star Lindsey Buckingham has claimed his ex Stevie Nicks might not be 'completely over' him, 45 years after they broke up.
Fleetwood Mac guitarist Lindsey Buckingham, 71, suggested his ex-girlfriend and former bandmate Stevie Nicks, 73, might still have a soft spot for him. The musician previously claimed he was fired from the group after Stevie gave the band an ultimatum when he asked to delay a tour to promote his solo music. Now, he has said his ex of four years might not be "over" him. "There were a number of years where I wasn't over her. It is possible that she has never been completely over me either," he told The Times newspaper.
"The way we had to get through Rumours is part of the legacy and heroics of the whole thing," Lindsey added, referencing their 1976 split amid promotion for their album Rumours. The break up came four years after they got together, but things hit the rocks after the release of what would become one of the best-selling albums of all time.
"We didn't have time to heal or move on in the traditional sense. I think — and she was the one who moved away from me back then — that we both had to compartmentalize our feelings," he explained. "That is not a healthy thing to do because those little compartments can remain sealed up for years until things start seeping out when you don't realize."
Lindsey continued, "I met the love of my life late and that gave me a whole other take on the world. Stevie did not have children. She went down a different route and has placed more importance on her professional life. How that played out in the last three, four, five years … It's hard for me to know what her mentality is towards me, but I know what mine is to her because I've been married for 21 years and I have three children and it's the best thing that ever happened to me."
Stevie recently spoke out about her ex's depiction of her in the media, emphasizing that she never had him fired. "His version of events is factually inaccurate and while I've never spoken publicly on the matter, certainly it feels the time has come to shine a light on the truth. To be exceedingly clear, I did not have him fired, I did not ask for him to be fired, I did not demand he be fired."
She added, "Frankly, I fired myself. I proactively removed myself from the band and a situation I considered to be toxic to my wellbeing. I was done. If the band went on without me, so be it. And after many lengthy group discussions, Fleetwood Mac, a band whose legacy is rooted in evolution and change, found a new path forward with two hugely talented new members."