What The Miss USA National Costume Has Been For 20 Years
The "national costume" part of the Miss Universe pageant is my absolute favorite part of the Miss Universe pageant.
It's the part of the competition where each country dresses in a costume that best represents where they're from.
Last week, the United States went viral during the annual pageant for their "national costume."
Yes, Miss USA's costume was this big ole' Moon thing because that's what represents us best!
Because, as an American, this is hilarious to me, I tried to find what each of the USA national costumes have been for the past 20 years or so…
In 2001, Miss USA's national costume was a cowgirl.
In 2002, she went as a firefighter.
Here's another view of that one:
In 2003, Miss USA's national costume was Wonder Woman.
In 2004, Miss USA wore a gladiator outfit with a giant white feathered headdress.
In 2005, Miss USA's national costume was a prairie woman.
In 2007, Miss USA's costume was what appears to be an Elvis tribute.
In 2008, Miss USA went as a patriotic snowflake.
In 2009, Miss USA went as "NASCAR."
She even paraded around a big ole' flag.
The national costume in 2012 was an ode to the Statue of Liberty.
In 2013, Miss USA dressed as some sort of red, white, and blue transformer.
In 2014, Miss USA's national costume was giant feathered wings.
In 2015, Miss USA's national costume was apparently Victoria's Secret inspired.
In 2017, Miss USA was a patriotic gladiator of sorts.
In 2018, Miss USA's national costume was a, um, a rose?
In 2020, Miss USA was what appears to be a phoenix rising from the ashes or just a large bird that loves rhinestones.
In 2021, Miss USA's national costume was what I think is supposed to the love child of an Emmy and an Oscar.
Which brings us back to 2022 where Miss USA's national costume was a humongous Moon.
Athiya gets hug from KL Rahul, looks stunning wearing saree in pre-wedding pics | Bollywood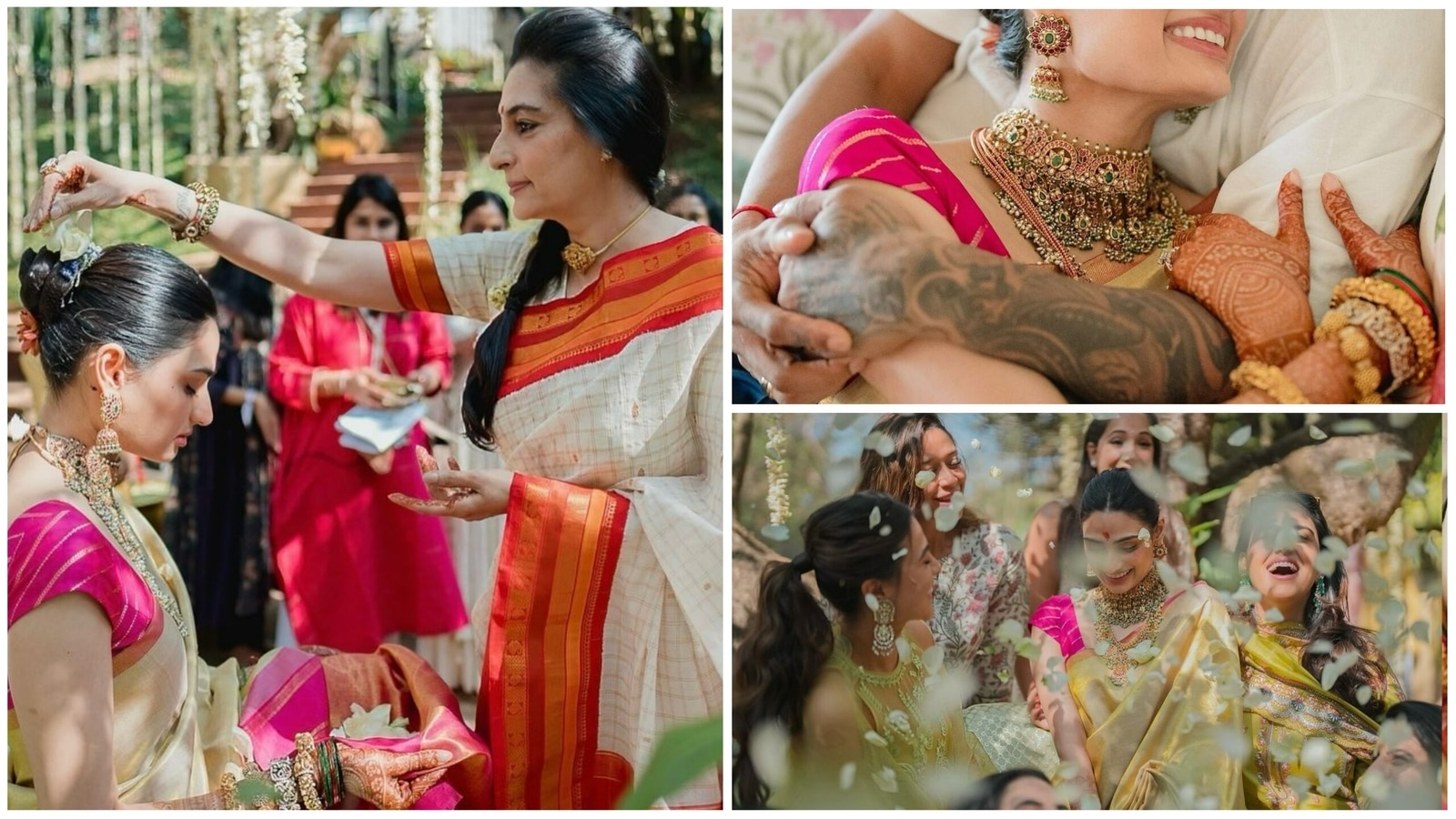 Athiya Shetty has shared a few pictures from one of her pre-wedding ceremonies, which mostly had women in attendance. A picture, however, also shows KL Rahul giving Athiya a hug, though his face is not visible. Athiya and cricketer KL Rahul married in a private ceremony at her father Suniel Shetty's Khandala farmhouse on January 23 with just a few close friends and family members in attendance. Also read: Athiya Shetty, KL Rahul's haldi ceremony had a gorgeous marigold themed-decor. See pics
The new pictures show Athiya dressed in a shiny beige saree and pink blouse with traditional gold and polki jewellery. She has hair neatly tied in a bun. The first picture shows her smiling, while being surrounded by her girl gang. The second picture shows a pre-wedding ceremony in progress as her mom Mana Shetty performs a puja and showers the bride with flower petals. She is seen in a simple white and red saree. Athiya has her saree's pallu stretched in front of her and has a few flowers in it. The third picture shows Athiya holding a few betel leaves and betel nuts in her hand, as part of wedding rituals.
A picture also shows Athiya in the centre with several women holding a puja thali together in front of her. The last picture shows KL Rahul holding Athiya in a tight embrace. While Athiya is seen smiling while holding him, his face is not seen but his hand with tattoos is visible in the picture.
Athiya's fans and friends were in love with the latest pictures. Actor Ileana D'Cruz wrote in the comments section, "Ahhhh pretty girl," with heart emoticons. Actor Tiger Shroff's sister Krishna Shroff, who attended the wedding, wrote, "Most beautiful there ever was." Trishala Dutt, daughter of actor Sanjay Dutt, also dropped heart emoticons in her reaction to the post. A fan wrote, "So much simplicity and beauty in these pictures!" Another said, "Love this look!!" Many called her look "beautiful" in the comments section.
Neither Athiya and KL Rahul nor Suniel Shetty confirmed their wedding date till the D-day. The couple posed for the paparazzi only after the wedding ceremony was over. Announcing the wedding on Instagram, they wrote in a joint post, "In your light, I learn how to love…" Today, with our most loved ones, we got married in the home that's given us immense joy and serenity. With a heart full of gratitude and love, we seek your blessings on this journey of togetherness."
Vir Das recalls meeting Shah Rukh at Mannat years ago: 'He asked if my name…' | Bollywood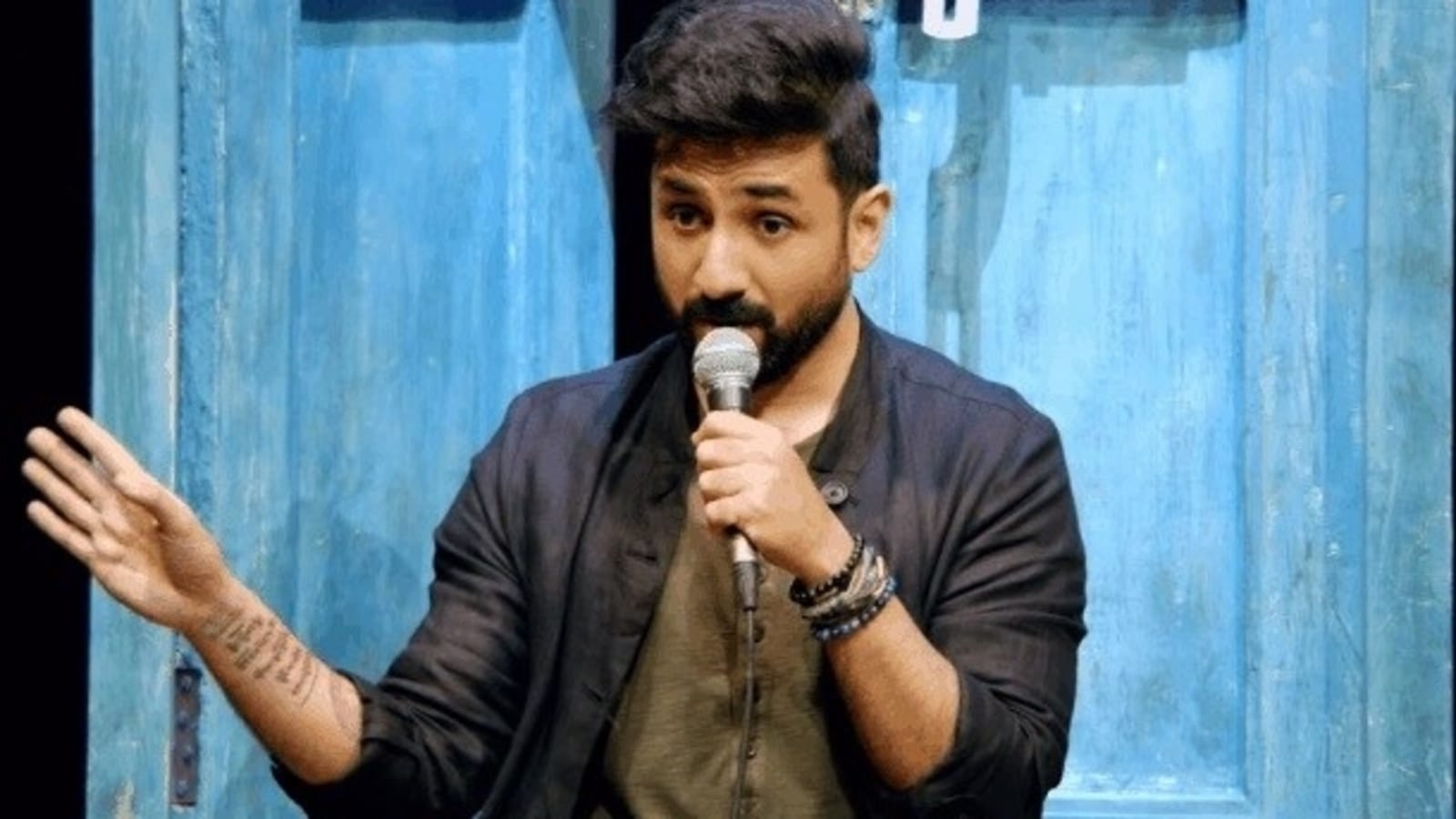 Vir Das has revealed the turn of events when he visited Shah Rukh Khan's house Mannat. The comedian said Shah Rukh and him talked about jokes and had an hour-long chat over 'what's funny'. Shah Rukh is currently making waves for the blockbuster opening of his latest release, Pathaan. Also read: Shah Rukh Khan surprises fans outside Mannat, greets them with his signature pose; fans hail 'last of the stars'. Watch
In a new interview, comedian Vir Das shared his experience of visiting Mannat at the age of 25-26 and what all happened after he actually got to meet Shah Rukh inside his house. Vir Das is a comedian and actor, who does stand-up shows across the world.
Talking about his visit to Mannat, Vir Das told Humans of Bombay, "Someone went in and told Shah Rukh 'Vir Das se koi aaya hai (someone has come from Vir Das). So then you walk in and it's the study and everything. He's like, 'is your name Vir Das, or you have come from Vir Das? Which one are you?' I said, 'I have come from Vir Das'. And then we sat down and we were talking about jokes and some joke was written and I was like, 'sir, I don't think that's funny'. He was like, 'okay, okay young blood. You don't think that's funny, come on, tell me what do you think is funny?'"
"And for the rest of the evening, he heard me out. A man at that level is willing to learn from me at 25," he added.
Vir Das returned to Netflix with his new stand-up special 'Landing' in December last year. The hour-long programme, also directed by him, was all about travelling the world, carrying one's country with them, and the notion of home. His last stand-up special 'Vir Das: For India' was nominated for a 2021 International Emmy in the best comedy category.
Shah Rukh was recently seen in the action film Pathaan, also starring Deepika Padukone and John Abraham. The film recorded the highest opening for a Bollywood film and continues to break and make records at the worldwide box office.
Chahatt Khanna says Sukesh Chandrashekhar proposed to her in Tihar jail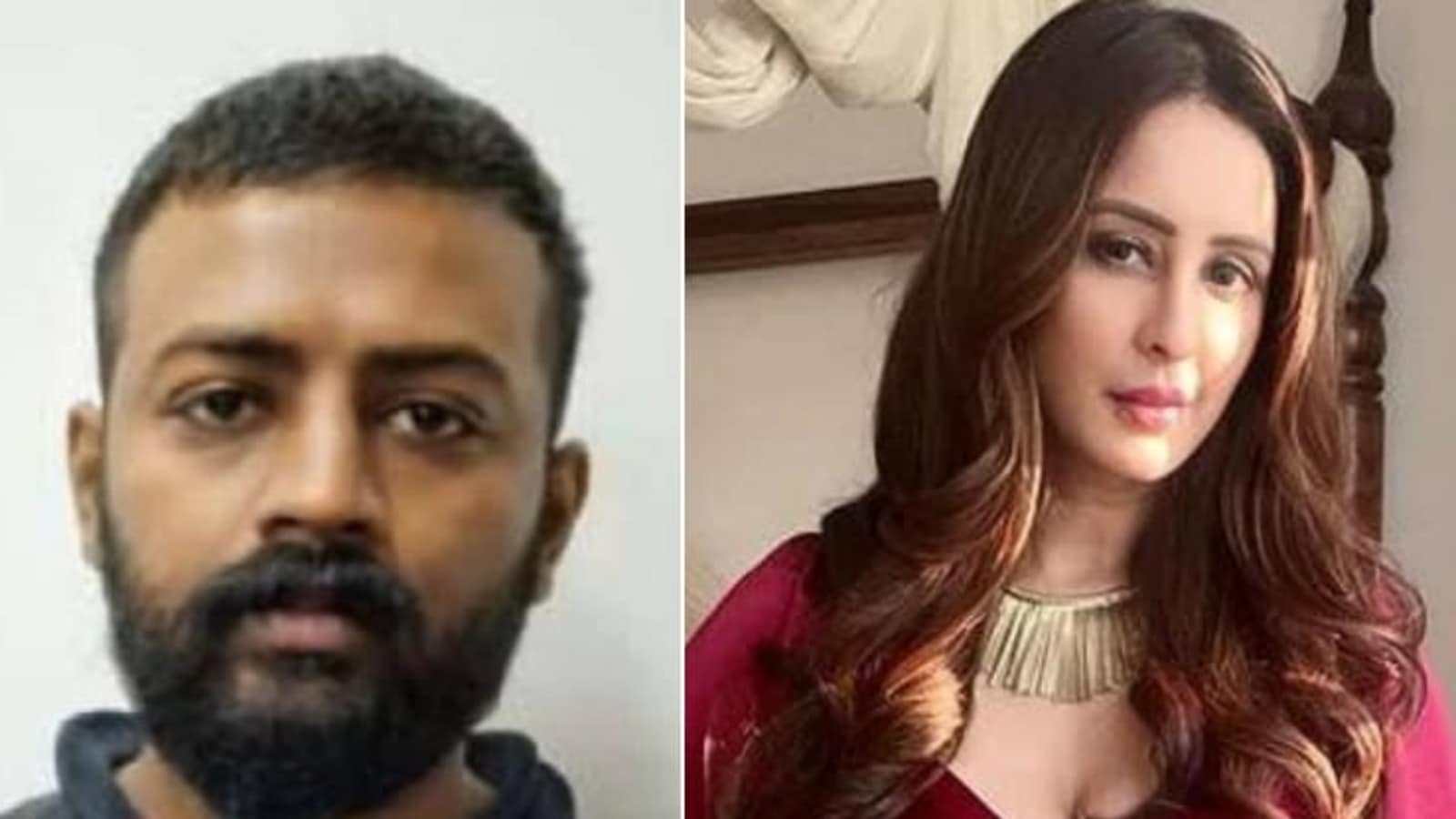 TV actor Chahatt Khanna has claimed that she was trapped into visiting alleged conman Sukesh Chandrasekhar in Tihar jail, where he went down on his knees and proposed marriage to her. When she informed him that she was married, and had two kids, she was told that her husband was not the right man for her. Chahatt said in a new interview that at the time, she did know it was Sukesh, who was proposing to her, but thought she was meeting the 'owner of a popular south Indian TV channel', who was the late J Jayalalithaa's nephew. (Also read: Chahatt Khanna reveals why she shamed Uorfi Javed's outfit)
Investigations are going on in a money laundering case involving Sukesh Chandrashekhar and Bollywood actors, including Jacqueline Fernandez and Nora Fatehi, who have also been questioned in relation with the case. Earlier this month, Delhi's Patiala House Court adjourned arguments in the alleged money laundering case and the matter will be next heard in court on February 15.
Talking about her meeting with Sukesh, Chahatt told ETimes that the man was dressed fancily wearing a gold chain to go with his fancy shirt and introduced himself as the owner of a popular south Indian TV channel, and J Jayalalithaa's nephew. "He said he was a fan of mine and had watched my TV show, Bade Acche Lagte Hain, and wanted to meet me. I was frantic and told him, 'Why would you call me here? I have left my six-month-old baby at home and have come here thinking it's an event.' Then, before I knew it, he went down on one knee and said he wanted to marry me."
She added, "I shouted at him, saying, 'I am married and I have two kids.' But he said my husband was not the right man for me and that he would be a father to my kids. I got so anxious that I started crying."
Chahatt also told the daily that it was not before ED summoned her in the alleged extortion case involving Sukesh – a little more than a year ago – that she realised she had met Sukesh Chandrashekhar in Tihar jail, not the nephew of J Jayalalithaa.