When Aamir Khan accused Yash Chopra of lying: 'It hurts tremendously…' | Bollywood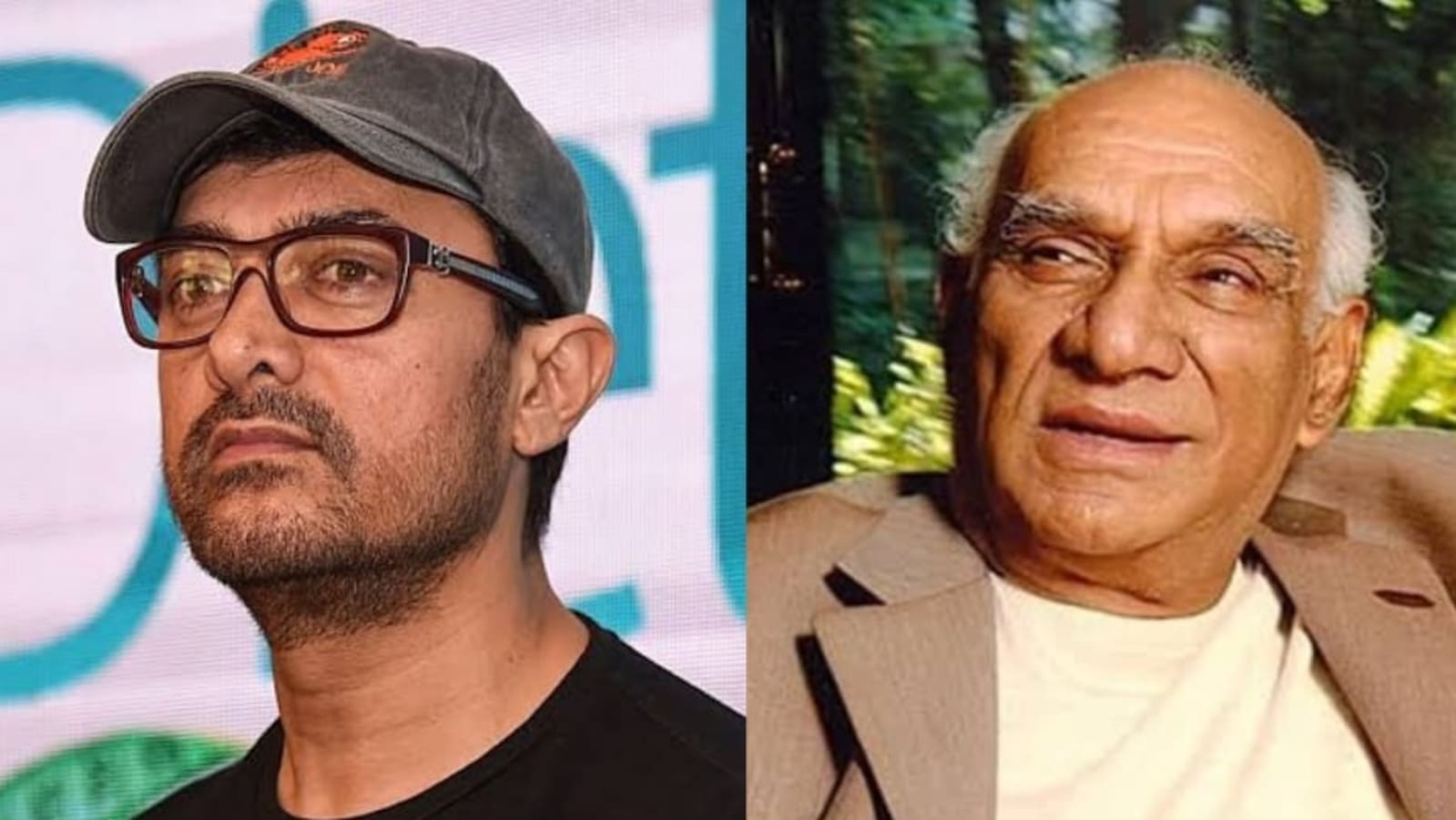 In a 1997 interview, Aamir Khan spoke about filmmakers Yash Chopra and Ram Gopal Varma. Reacting to comments made by the directors about Aamir in relation to their films Darr (1993) and Rangeela (1995), the actor had said 'they simply tell lies'. Aamir also said it hurt him 'tremendously when they do this'. Aamir had opened up about the filmmakers taking potshots at him in their interviews at the time. Also read: When Aamir Khan replaced Divya Bharti with Juhi Chawla in Darr, she called out his 'starry attitude'
Aamir was responding to the late Yash Chopra's accusation that he wanted to know exactly how many punches he would give Sunny Deol and vice versa, when he was offered the role that Shah Rukh Khan eventually did in Darr. Meanwhile, in another interview, Ram Gopal Varma had discredited Aamir's contribution to the success of Rangeela, which featured Aamir alongside Urmila Matondkar. In a 1997 interview, Aamir had said that Ram Gopal Varma 'was feeling insecure because he was getting a lot of credit for the film's success'. Aamir also responded to Yash Chopra's statement that he had second thoughts about playing a negative role in Darr.
Aamir told Rediff, "They don't fail to understand my approach. They simply tell lies. Yes it hurts tremendously when they do this. Regarding Yash Chopra's accusation I'd like to put things in perspective. In the first narration he told me that Sunny (Deol) and I would fight but it would be Juhi (The woman whom I was obsessed with and harassing) who would kill me. That was poetic justice. Then I came to know that he had narrated a different climax to Sunny in which Sunny would kill me. So I asked for a joint narration. I was concerned about my screen image. I was certainly not going to be beaten up by a regular hero in a regular commercial film. See, I didn't mind being beaten up by Deepak Tijori in Jo Jeeta Wohi Sikandar because that was a different kind of film. But if you have a casting coup like Sunny and me then I certainly don't want to be beaten up by him or even Arnold Schwarzenegger for that matter. Is there anything wrong with that?"
Recalling his interaction with the late filmmaker, Aamir further added, "When Yashji told me it would be an equal fight in the climax I asked him what he meant by that and he said both of us would have an equal number of punches. These were his words, said in the presence of cameraman Manmohan Singh and scriptwriter Honey Irani. In any case it made more sense to have a heroine who has been terrorised all along killing her tormentor. Yashji has also said that I had second thoughts about playing a negative role. Far from it… in fact, I would not have glamorised the role the way it was done in the film if I had done it. The character had a mental problem and it should have been played accordingly."
Interestingly, Divya Bharti was the first choice of filmmaker Yash Chopra for the film Darr, but was later replaced by Juhi Chawla. Aamir was also later replaced by Shah Rukh Khan. Darr was released in 1993 and starred Juhi, Shah Rukh and Sunny Deol in lead roles.
Trending Topics to Follow
Paul Rudd Reveals the Marvelous Secrets to His Eternal Youth
Paul Rudd isn't clueless when it comes to self-care.
At the age of 53, the Ant-man star has long been a hot topic online as fans marvel over how he doesn't look like he's aged all that much since his 1995 breakout film Clueless. So what's his secret? It turns out the answer is more simple than we thought.
"Sleep," Paul told Men's Health for their March 2023 cover story. "Then diet. Then weights. Then cardio. People ask me, 'Can you send me your meal plan? How many times a week do you work out? Do you drink? Do you eat carbs? Do you have a cheat day?' The most important part of training is sleep."
Paul explained that while many people tweak their schedule to prioritize heading to the gym, he thinks getting a proper good night's rest is what really does the trick.
Vijay, Trisha come together for pooja ahead of Thalapathy 67 shoot, fans react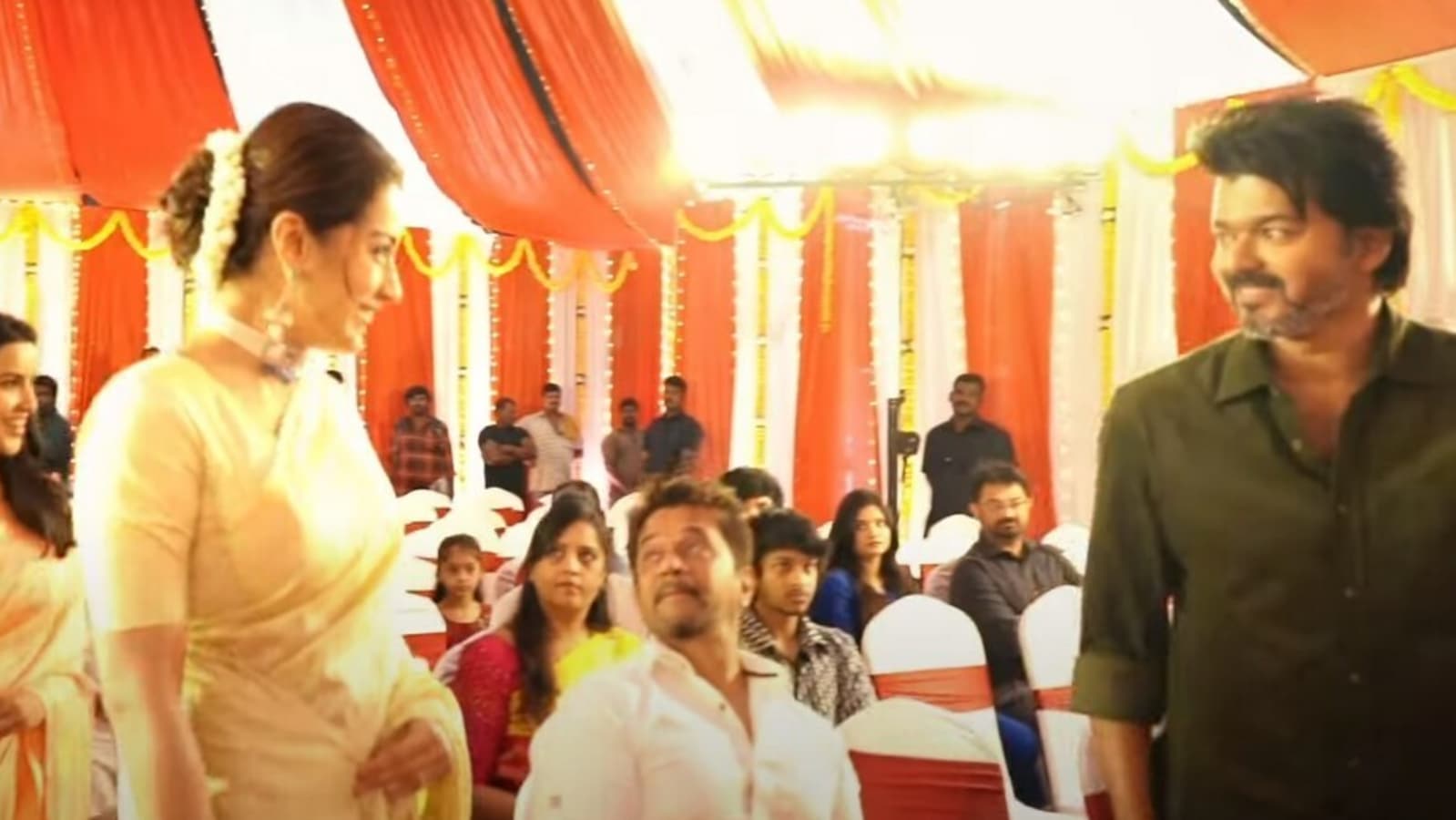 After actor Vijay's upcoming Tamil film Thalapathy 67 was officially announced, the makers held a pooja ahead of the film shoot. Recently, they shared the final list of cast members of the film. The first schedule of the movie will take place in Kashmir. Also read: Thalapathy 67: Fans spot Trisha Krishnan, Sathyaraj on list of those flying to Kashmir for shoot
Thalapathy 67 is the tentative name of the film. It is directed by Lokesh Kanagaraj and marks his reunion with Vijay after Master. The film's team released a new video where Trisha Krishnan and Vijay appeared together after a long time. The two collaborated previously in films like Ghilli and Thirupaachi.
For the pooja ceremony, Trisha wore a beige colour saree while Vijay opted for a dark olive green shirt with denim pants. Besides them, actors Arjun Sarja, Mansoor Ali Khan, and Priya Anand who are a part of Thalapathy 67 were also a part of the event.
Reacting to the video, fans were left excited to see Trisha and Vijay together in a film after a long time. One of them commented, "Can't wait to see Thalapathy and Trisha pair up again on screen. It's been 14 years of wait." "It's happy to see Thalapathy Vijay and Trisha together once again," added another one. Someone also said, "My heart is racing because Vijay and Trisha just looked at each other."
Recently, the film's team left for their first schedule in Kashmir. Fans got to learn about the team's travel and even dug out the entire passenger list to learn the names of actors and crew members who will be part of film. It included Trisha, Sathyaraj and Priya. Their photos from Chennai airport also surfaced on social media.
Thalapathy 67 is going to be a gangster film, as per director Lokesh. He recently revealed that the film won't be a part of his cinematic universe, called LCU – Lokesh Cinematic Universe. After rumours of the same, Lokesh clarified at the trailer launch event of the recently released Tamil film, Laththi. He said, "I can't talk about the project now. But I can say that it won't be part of the universe. It'll be a gangster film but I can only share more information about the project after the release of Varisu." It's going to be one of the biggest releases in the Tamil film industry.
ott:10
Mila Kunis Called Out Ashton Kutcher After His Marriage To Demi Moore
In the mid-2000s, Demi Moore and Ashton Kutcher were one of Hollywood's most talked about couples.
The pair went public with their relationship in 2003, and tied the knot in 2005 when Demi was 42 and Ashton was 27, and their 15 year age gap was the focus of much public chatter.
Despite experiencing a heartbreaking pregnancy loss in 2006, Ashton and Demi enjoyed a happy marriage, with the Punk'd star developing close bonds with Demi's three daughters with ex, Bruce Willis.
However, things ultimately came tumbling down in 2010 when the couple were first dogged by rumors that Ashton had cheated. They put up a united front at first, but wound up announcing their split in November 2011.
Though the claims of Ashton's infidelity were widely circulated, it wasn't until 2019 that Demi opened up about the demise of their relationship in detail, writing in her memoir that he cheated twice — once with a 21-year-old he met during a family outing to a bowling alley.
The Ghost star claimed that Ashton tried to justify his actions by saying that the boundaries of their marriage had been blurred by the fact that they'd had threesomes together in the past.
So, just two months after he and Demi announced their divorce, Ashton had already reconnected with his longtime friend and former That 70s Show costar, Mila Kunis, with the two sharing an offscreen kiss for the first time at a party at his house in January 2012.
Mila and Ashton have both maintained on separate occasions that their romantic relationship started as a purely casual fling, given that they were both newly single at the time.
Of course, Ashton and Mila are now very happily married and share two children, Wyatt and Dimitri, aged 8 and 6. However, in a brand new interview, Ashton is looking back at how he and Mila tackled the issue of his and Demi's rocky marriage in the early days of their romance.
Speaking to Esquire, Ashton looked back at the pain of his divorce from Demi, particularly the shame he felt after his cheating scandal broke.
"Nothing makes you feel like a failure like divorce," he said. "Divorce feels like a wholesale fucking failure. You failed at marriage."
He recalled instances at industry events where he'd heard people talking about the rumors of his infidelities, calling the experience "humiliating and embarrassing."
Reflecting on the demise of their marriage and the part he played in the downfall, Ashton said simply: "You own the shit you did wrong, and you go forward."
Being that his behavior was the talk of the town, Ashton's close friends seemingly weren't exempt from hearing about his private escapades — including Mila.
Moving on to talk about how they went from old pals to lovers after his split from Demi, Ashton admitted that his behavior was something Mila addressed head on.
"You were an asshole," he recalled her saying to him, prompting some self reflection on his part.
"Yeah, you were an asshole for a good two years," she apparently added.
And while it may have hurt to be confronted with such brutal honesty by one of his longest standing friends, Mila's frankness wound up serving Ashton for the best.
"The thing about Mila that made our relationship accelerate was that I had always admired her," he said, looking back on their fast moving romance. "Her talents, her skills, her gifts. But I knew that she didn't need me. And she knew that I didn't need her."
He also added that one of the most important aspects of their relationship was that they were able to accept each other's faults.
In the past, Mila has opened up about the "fucked up" way she ended her nine year relationship with Macaulay Culkin, which she admitted led to a "horrible, horrible, horrible breakup."
She's never explicitly talked about infidelity, but told Dax Shepard in 2018: "I fucked up. I was an asshole in my 20s and I'll be the first to admit it. And that's kind of something that took me a long time to come out and be like, 'Yeah, you know what? I was a dick,' and accept it. And I own it now."
Perhaps alluding to this common ground from their past relationships, Ashton said he and Mila were able to connect so quickly because they "already knew all of each other's dirt."
Elsewhere in the wide-ranging interview, Ashton also gave a rare comment about Demi's tell all memoir, which was released in 2019 and was packed with details about their tumultuous marriage.
Evidently reluctant to delve much further into his thoughts on the book, Ashton said he was "fucking pissed" about the release of his ex's memoir, admitting that his frustrations centered mainly around his family's privacy.
"I'd finally gotten to a place where the press had really laid off me and Mila, and my life and my family. And then the next day, [the paparazzi] are at my kids' school," he said, adding definitively, "I don't want to open anything up in that realm."