5 Ways to Globally Expand Your Business
Opinions expressed by Entrepreneur contributors are their own.
The potential for exponential growth associated with global expansion is alluring for online businesses — particularly services-based companies. Gaining a first-mover advantage in new markets is often a more cost-effective way to secure market share than penetrating a cluttered and highly competitive marketplace.
Global expansion offers diversification and reduces geographic risks by generating revenue from different regions. These economic benefits can make a business – especially a start-up — more secure, with greater potential for survival.
Based on my experience over the past five years in expanding into multiple diverse global markets, including Japan, Taiwan, Spain and the Middle East and North Africa (MENA) region, I've gained these five insights to expand your online business globally successfully.
Related: The Right Way to Grow Your Business Internationally
1. Avoid one-size-fits-all strategies
When rolling out an expansion strategy, consider that the global marketplace is not homogenous. While the internet provides a single platform to scale a business across geographic borders, there is no one-size-fits-all approach that companies can apply.
Every territory has specific characteristics, from the local economic, market and competitor landscape to unique cultural traits, consumption and usage trends, and different mannerisms among local consumers.
Related: One Size Does Not Fit All: Customer Centricity Is The Key
2. Identify market potential upfront
When it comes to market development, it is vital to understand whether a target market holds growth potential. There are two approaches when identifying possible new regions. As a start-up, we tend to focus on the less resource-intensive and time-consuming option by conducting our own analysis.
This starts with desktop research, and we will commission more extensive qualitative and quantitative analyses if the initial research identifies growth potential. When conducting our desktop research, we consider five factors to determine a region's market potential:
Macroeconomic statistics: Factors such as population size and demographics.
Financial statistics: We consider data relating to regional GDP, economic potential and average household income, amongst other statistics.
Infrastructure: As an online service provider, we analyze regional internet service penetration to ensure broad coverage and suitable speeds.
Online adoption and usage: Potential target markets must already have scalable online payment capabilities and widespread adoption.
The second approach entails paying an agency to conduct research but the costs and time to completion are generally prohibitive. Furthermore, these involved research projects can take 2-3 months to complete, and the market might change during that time, which is a strategic risk.
Ultimately, both approaches will deliver more or less the same answer: Either a 'yes' or a 'no' because it is a binary option. We prefer the lower cost and quicker route to understanding the potential market and its net present value (NPV).
Related: How to Succeed in International Markets
3. Test potential expansion markets
After identifying a potential new market, it's time to test it. It typically takes two weeks to generate and convert leads in regions with similar languages and cultures to existing markets.
For example, when we entered Chile, we mirrored our Spanish Latin page from our Spanish parent area, allocated teachers, some budget and some remote staff from the Spanish sales team to test it. This process meant we had our first customers within two weeks.
In contrast, entering unique regions dissimilar to any other region takes more time as we need to customize and localize elements such as our landing page and basic parenting area. In these instances, it can take up to two months to launch.
A pilot test is always the first step, regardless of the region, as it enables us to identify strategically significant trends and test specific approaches. In this phase, we often fail, but the more we fail, the more we learn and can make the right decisions.
4. Invest in performance marketing tools
In every new region, we allocate a dedicated person to manage marketing. In our experience, investing in performance marketing tools is key to market penetration. You will quickly determine whether the region offers a viable market by tracking the correct metrics.
However, it is important to understand that the important metrics may differ between regions. Common metrics we track include:
Conversion rate
Cost per client acquisition
Customer retention rates
If the data indicates slow uptake or a lack of interest, businesses can adapt their approach or choose to fail fast to reallocate resources to other identified regions.
Related: How Small Thank Yous Can Have a Big Impact on Your Business
5. Ramp up quickly in the new territories
Once we decide that we are ready to invest, we implement multiple initiatives concurrently to launch the business. This includes investing in broader marketing opportunities and the best-performing online channels alongside influencer marketing, public relations in local media and affiliate partnerships.
Partnering with a local marketing agency in regions where you have no experience in launching online ads is often a prudent approach to maximize ROI and achieve critical metrics early on.
Other necessary steps include establishing infrastructure such as telephony and messaging services so customers can engage with the business. We also implement standard workflows to ensure a minimum standard of customer service.
From a human resource perspective, building a local team to support the remote team that implemented the pilot testing phase is important. Key local resources should include salespeople and a client service manager. While the team can remain small initially, their goal should be to work through the sales funnel, process every lead and booking, and identify reasons for poor conversions or customer attrition.
Customer development also becomes critical to success in this phase. The business must talk to customers to monitor satisfaction levels and get feedback that identifies potential technical issues and informs product development and marketing.
In this regard, we conduct a care call procedure to get customers' feedback after using our service for a set period. For example, in Korea, we identified issues around lag times on online classes due to very high-speed internet speeds there. With this feedback, we escalated the issue to developers, who worked to fix it to meet customer expectations.
This ongoing testing also informs business strategy in the region. For instance, despite generating numerous bookings in India, we could not achieve conversion targets. Research identified pricing as the major barrier – average pricing in other regions was expensive for consumers there.
We determined that success in India would require 2-3 years of continuous investment in marketing and product development to individualize the offering. While the region offers huge growth potential, we ultimately determined that the business could not allocate these resources to the market and exited after six months of testing.
Your Company's Responsible Guide to Staying Profitable in a Recession
Opinions expressed by Entrepreneur contributors are their own.
The recent trend of easy money and exorbitant valuations has skidded to a halt amid recent economic volatility. Understandably, many companies rode that wave as long as they could, but in doing so many prioritized growth over sustainability and sound leadership. Layoffs continue to ripple through the tech ecosystem, so employees both in this sector and elsewhere are feeling the consequences.
Having to let go of staff members is all but unavoidable in a company's lifecycle, but there is always more that can be done to keep businesses afloat while preserving morale. Strategies can include responsible budgetary decision-making, thoughtful and prudent responses to external pressures and transparent dialogue with employees, to name a few. Such actions can help companies remain healthy, productive and profitable, even as they navigate challenging waters.
This is What You Need in Your 5-Year Marketing Plan
Opinions expressed by Entrepreneur contributors are their own.
We've all heard the interview question, "Where do you see yourself in five years?" Marketers routinely take that question and apply it to their marketing strategies. They figure out what they want to achieve and then develop actionable steps to get there. Keep in mind, these plans aren't designed to be all-encompassing. They serve as a guidebook for different scenarios while getting the team thinking about what they'd like to accomplish long-term.
Your five-year plan is a way to build an overarching metric for how you're doing — or how you plan to do over the next half-decade. There are many things to consider when building your plan — here are a few to look at carefully:
The 3 key buckets
A successful five-year marketing plan should fixate on three main questions:
What assumptions can you make about the next five years within your company?
What goals do you want to achieve?
What are the metrics you'll use to measure those goals?
Assumptions are what you think won't change in the business over the next five years. For example, you might assume that you will continue using particular vendors or that packaging costs will remain stable. From there, you can determine your goals — like boosting sales by 50% or converting 10,000 new customers. The metrics that measure your progress might be units sold or your company's market share. It's essential to include both readily-accessible metrics — such as website views — and brand metrics that might be a bit harder to come by, such as the associations your customers have made with your products or company.
Importantly, there's no "right" or "wrong" when it comes to answering these questions. Every business has its own vision, resources and position, which all influence its marketing strategy. The aim is to develop a plan that will produce the most desirable outcome for you, rather than worrying about what other businesses have the capacity to do.
Related: Use These 5 Steps to Create a Marketing Plan
Narrowing your focus
Just like consumer preferences, marketing tactics are constantly shifting. Social media demonstrates this well. Because social media platforms have skyrocketed over the past two decades, marketers no longer rely solely on traditional platforms such as print or television ads. And even within social media, things aren't constant. TikTok has become one of the fastest-growing platforms, quickly overtaking Facebook.
With so many options, your marketing plan must keep a narrow focus. For some companies, TikTok doesn't matter. They can't yet measure the return they're getting from the platform, so this isn't exactly a feasible opportunity. Don't be tempted to try everything or be everywhere. It's a matter of isolating what you practically can use to give you the insights that will help you.
Two questions will help focus your strategy:
How do your goals compare to last year?
What are you striving for (e.g., enhancing the brand vs. increasing brand awareness)?
How you answer those questions will help you identify where and how to focus your efforts so you don't get lost in a bunch of small, irrelevant tactics.
Using your budget
Most people think of budgets as being stable or hard data — but almost all companies work with unknowns. In reality, the best they can do is come up with an educated guess that seems to make sense – a ballpark range. Because nobody can plan with certainty for every scenario — and because it's so easy to become overwhelmed with an infinite range of outcomes — it's advisable to lean on a few key financial assumptions and build a strategy around those.
Once you have a budget figure to work with, create high and low projections for everything you want to do. Let's say the aim is to get to 50% brand awareness. What would your plan look like if you exceeded that and got to 75%? Alternatively, what would you do if awareness went down to 25%? Creating these high and low projections will let you design a more flexible approach and avoid being caught too off guard.
As you come up with your main scenarios and high-low projections, think about the key internal drivers you'll need to address next year. Consider the risks, and assess whether you'll have the data, technology and skills to develop and maintain what you expect to put forward. Keep in mind that it's more important to pivot when issues come up than to predict what's going to happen accurately.
Related: 4 Tips for Developing a Marketing Plan That Will Actually Grow Your Business
Paint flexibly within your broad strokes
A five-year marketing plan paints a broad, long-term picture of how you'll communicate with your audience while giving details about your projected products or services. It includes assumptions and factors that aren't necessarily static, so you have to approach it with a grain of salt and be ready to shift gears if the plan doesn't work.
Even so, if you stick to three key buckets (assumptions, goals and metrics), keep your tactical focus narrow and incorporate multiple projections in your budget, you should end up with a strategy that blends the data and flexibility needed to strive in a changing world. Because annual marketing plans need to connect to your long-term marketing vision, let the annual marketing meetings serve as check-in points to keep your longer-term marketing plan relevant and viable.
Lauren Sánchez Is Heading to Space on a Girls Trip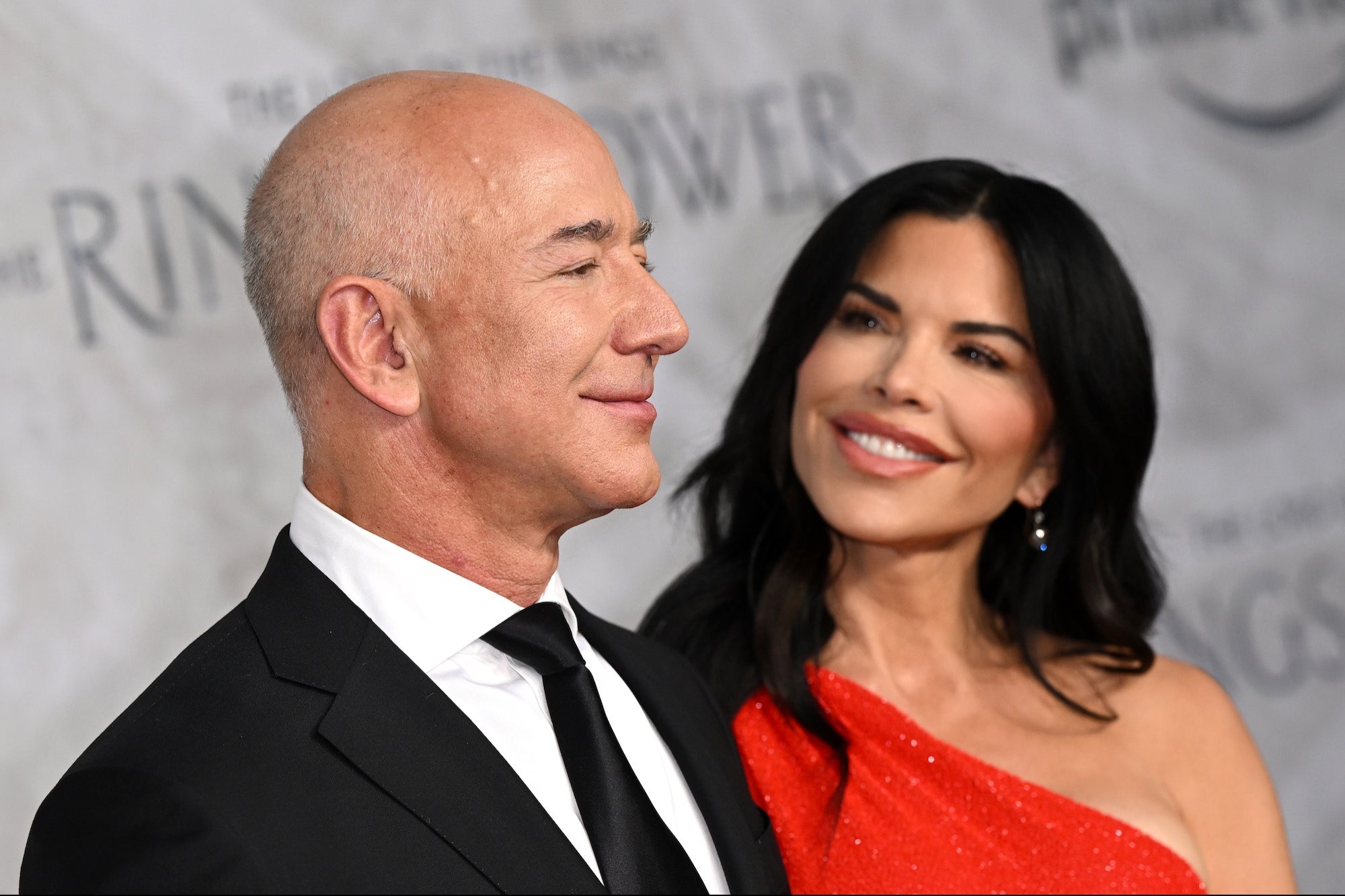 Sorry, Jeff — this one is for the girls.
Jeff Bezos' girlfriend, Lauren Sánchez, said in a new interview with the Wall Street Journal that she planned to take an all-female trip to space with the Amazon founder's space manufacturing company, Blue Origin.
Five women will join her on the journey.
"It's going to be women who are making a difference in the world and who are impactful and have a message to send," she told the outlet.
The mission is set for early 2024, and the passengers' names will be announced at a later date.
The WSJ's report was Sánchez's first solo interview, the outlet noted, since her relationship with Bezos went public in 2019, shortly after his divorce announcement from now ex-wife, MacKenzie Scott.
The interview also talks about Sánchez's relationship with Bezos and the business advice he's given her (keeping meetings under an hour, speaking last as a boss).
Sánchez is a former broadcast journalist and a helicopter pilot who founded her own filming company Black Ops Aviation, per Insider.
"Right now, I'm immersing myself in philanthropy and strategic giving," she told the outlet. She also has a new production company, Adventure & Fellowship.
Bezos and Sánchez also work together on picking the winner for the Bezos Award for Courage & Civility, which was awarded to Dolly Parton in 2022, giving her $100 million to dole out to charities as she pleased.
But don't expect Bezos to crash the girls' trip. "He'll be cheering us all on from the sidelines," Sánchez said, adding that Bezos is "excited to make this happen with all of these women… He's very encouraging and excited, and he's thrilled we're putting this group together."
Sánchez's nonprofit work includes This Is About Humanity, which helps give supplies to kids separated from their parents at the U.S.-Mexico border, supporting the Bezos Earth Fund, which fights climate change, and working with the Bezos Academy, a system of free Montessori schools.
Bezos told CNN in an exclusive that aired in mid-November that, like many other billionaires have pledged to do, he would give away most of his money.
Ex-wife Scott, meanwhile, has donated over $14 billion since 2019, much of it coming from the settlement with Bezos.
Bezos has always planned on giving his money away, Sánchez told the outlet.
"Jeff has always told me since I've known him that he's going to give the majority of his money to philanthropy," she said.