5 Ways to Tweak Your Business' Sales Process to Generate More Revenue
Opinions expressed by Entrepreneur contributors are their own.
Is your sales process really helping your organization maximize its potential revenue? It's a question well worth considering, especially when scaling your sales team. Complacency in sales can be problematic, to say the least — and failing to address known issues can be even worse.
Regardless of the size of your organization, understanding the necessary adjustments to your sales process can go a long way in helping you land more customers and increase your revenue.
1. Make demos focused on benefits — not features
In their book Guerrilla Marketing in 30 Days, Jay Conrad Levinson and Al Lautenslager write, "The latest and greatest equipment means nothing to a prospective buyer unless that feature translates into lower costs, quicker delivery or something else of value. Being established 100 years ago means nothing to a prospective buyer unless that feature can be translated into a benefit of reliability and a guarantee of being in business in the future. […] Benefits sell. Benefits clearly answer customer questions, such as "what's in it for me?" or "what results will I get that will improve my current situation?"
This mindset is especially pertinent when offering a sales demo to a prospect. Focus on all the features your product provides, and you can easily overwhelm them. Demonstrate its true value and potential impact by focusing on benefits, and you reveal how it will solve their problems.
Making your sales process focused on benefits requires extensive buyer research. But when your team understands the actual problems prospects need to solve, it will be far easier to make a successful pitch.
Related: 5 Secrets to Winning More Sales
2. Shorten the free trial period
Many SaaS companies offer free trials as part of their sales process, the idea being that giving prospects hands-on time with their software can be the most compelling sales pitch of all. This is true — to an extent. Most SaaS companies average around a 25% conversion rate from their free trials.
While that conversion rate is certainly good, it can be improved upon. One common pitfall is that providing a full month for prospects to test the software can actually be too much time. This can reduce the sense of urgency, especially among prospects who simply want to get a closer look to see what your solution provided.
Instead, offering a shorter trial period (such as seven to 14 days) can create that sense of urgency that drives prospects to actually use their free trial. This can encourage a deeper dive that makes them more likely to convert.
3. Use CPQ (configure, price, quote) tools
One of the best ways to enhance your sales process is to use a CPQ (configure, price, quote) tool to streamline your team's ability to generate accurate quotes for prospects. These programs use automation based on a set of rules preprogrammed by your company, such as acceptable discount thresholds, product customizations and other factors.
In a DealHub case study, one company was able to increase its average deal size by 15% while decreasing quote and contract errors by 95% by using a CPQ to enact automated pricing mechanisms. By preventing pricing errors and ensuring consistency in the quoting process, your sales team will have an easier time following pricing standards and guidelines so they can close deals faster and achieve appropriate revenue earnings.
4. Offer additional plan options
Most SaaS providers offer monthly plans, as lower prices and the lack of a long-term commitment can seem more customer friendly — in fact, it's estimated that 70% of SaaS companies only offer monthly pricing options.
In reality, you can improve your sales process simply by also giving customers the option to choose from annual pricing plans. An annual plan can lower customer churn and increase their lifetime value by ensuring that they will remain customers for an extended period of time. This will also improve your organization's cash flow and make customer acquisition costs more manageable.
Many of the most successful SaaS platforms understand prospects' potential reluctance to sign up for a yearly plan and counteract this by offering a discount for annual plans. Providing more options (and offering the right incentives) can lead to more conversions and more long-term sources of revenue.
Related: 6 Super Simple Tricks for Closing Way More Sales
5. Focus on your existing and former customers
It typically costs between six to seven times as much to acquire new customers as it does to retain existing customers. Needless to say, your sales team should be dedicating a significant amount of its processes to how it will generate more revenue from your current customers.
One of the best ways to do this is through upselling or cross-selling. For example, if your business offers multiple subscription tiers, you could upsell a customer to go to a higher-paying tier.
As with the initial sales pitch, upselling and cross-selling pitches must be tailored to the individual needs of the client. This time, however, your team has information on past interactions and how they are using your current services, making it easier to custom-tailor the pitch. Increasing the lifetime value of existing customers can be far less cost and time-intensive, and has higher odds of success.
Creating a better sales process
By following these best practices for enhancing your sales process, you ensure a better experience for prospects and customers, as well. This doesn't just help you close more deals and earn higher revenue off the initial sale. It helps ensure that your customers will stay with you for the long haul — which will perhaps have the biggest influence on your lifetime revenue of all.
Keomi Beauty targets new product launches in 2023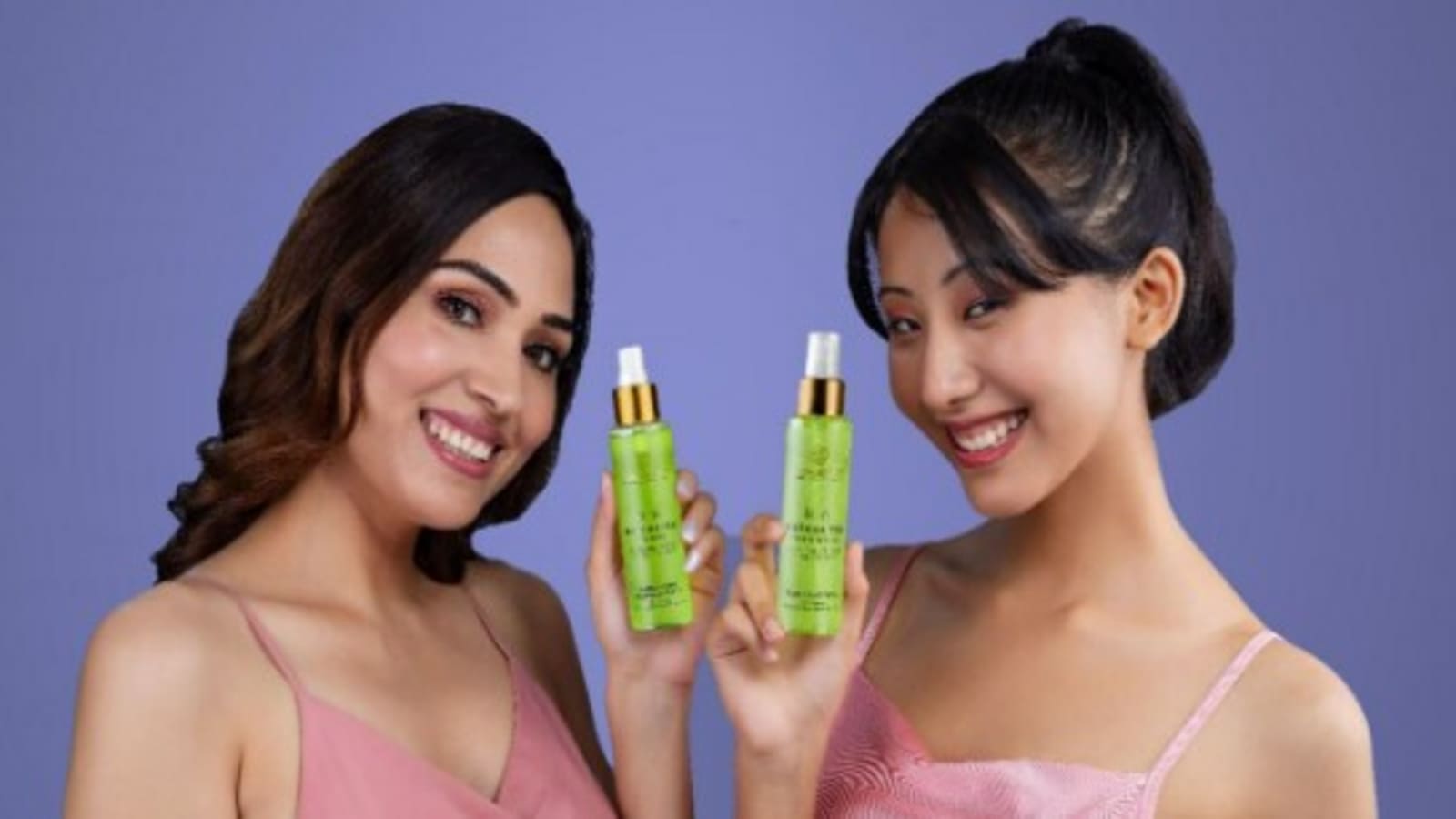 India, 1st February 2023: Inspired by Japanese beauty secrets, Keomi Beauty recently kick-started its journey in the Indian beauty and skincare space. Driving inspiration from the traditional Japanese concept of Wabi-Sabi, Keomi Beauty firmly believes that every woman is 'Perfectly Imperfect' and has curated an extensive range of products for healthy and glowing skin.
With a vision to empower Indian women with affordable yet high-quality products, Keomi Beauty offers the perfect blend of modern formulations and timeless Japanese skincare rituals. The brand began its journey in the Month of November 2022 with a diversified product portfolio. Catering to common key skin concerns, Keomi Beauty has products across 7 SKUs and has gained immense popularity for its indigo night cream, silk cream, blue clay mask & vitamin-c serum.
Highlighting Keomi Beauty's brand new journey, Binti Kumar co-owner shared, "Over the years, I have struggled to find the perfect skin elixir. However, Japanese skincare was a game changer for me, and I recognized the immense potential of the age-old regime. Keeping in mind the common concerns and skincare needs of Indian consumers, we decided to curate a brand that would revolutionize the mainstream Indian market."
"Importing Japanese products was always expensive and therefore we created a brand that is effective, affordable yet luxurious. Post robust R&D processes and several consultations, we decided to fuse modern skincare innovation with traditional Japanese beauty rituals. With this philosophy, Keomi Beauty was born." added Binti Kumar .
After a successful journey, Keomi is set to expand its product portfolio further with three new launches by April 2023. The new product range will include Hyaluronic acid serum for hydrating and plumpness, Daily youth serum for anti aging , soothing and moisturizing, sunscreen SPF 50 PA+++ with rice water and extract.
The Keomi formula has superfoods, such as Matcha tea, kakadu plum, rice water, yuzu, bakuchiol, Indigo extract and green tea, which are the core of the Japanese diet. This healthy combination in topical application protects, hydrates, and nourishes the skin. Taking inspiration from Japanese beauty secrets, Keomi Beauty endorses a minimalist skincare approach that encourages users not to burden their faces with layers of products. Instead, the range offers a simple yet effective regime that strengthens the skin barrier, detoxifies the pores, and reduces inflammation. Keomi's current range of minimal products includes nature-based serums, moisturizers and cleaners. All the products are dermatologist tested and cruelty free.
Keomi products are current available on the official website as well as on other popular e-commerce portals like Amazon, Flipkart, etc.
For more information, visit – https://www.keomibeauty.com/
To kickstart your J-Beauty journey, visit –
https://www.keomibeauty.com/collections/products-only
Disclaimer: This article is a paid publication and does not have journalistic/editorial involvement of Hindustan Times. Hindustan Times does not endorse/subscribe to the content(s) of the article/advertisement and/or view(s) expressed herein. Hindustan Times shall not in any manner, be responsible and/or liable in any manner whatsoever for all that is stated in the article and/or also with regard to the view(s), opinion(s), announcement(s), declaration(s), affirmation(s) etc., stated/featured in the same.
Top Influential Entrepreneurs of the Year 2023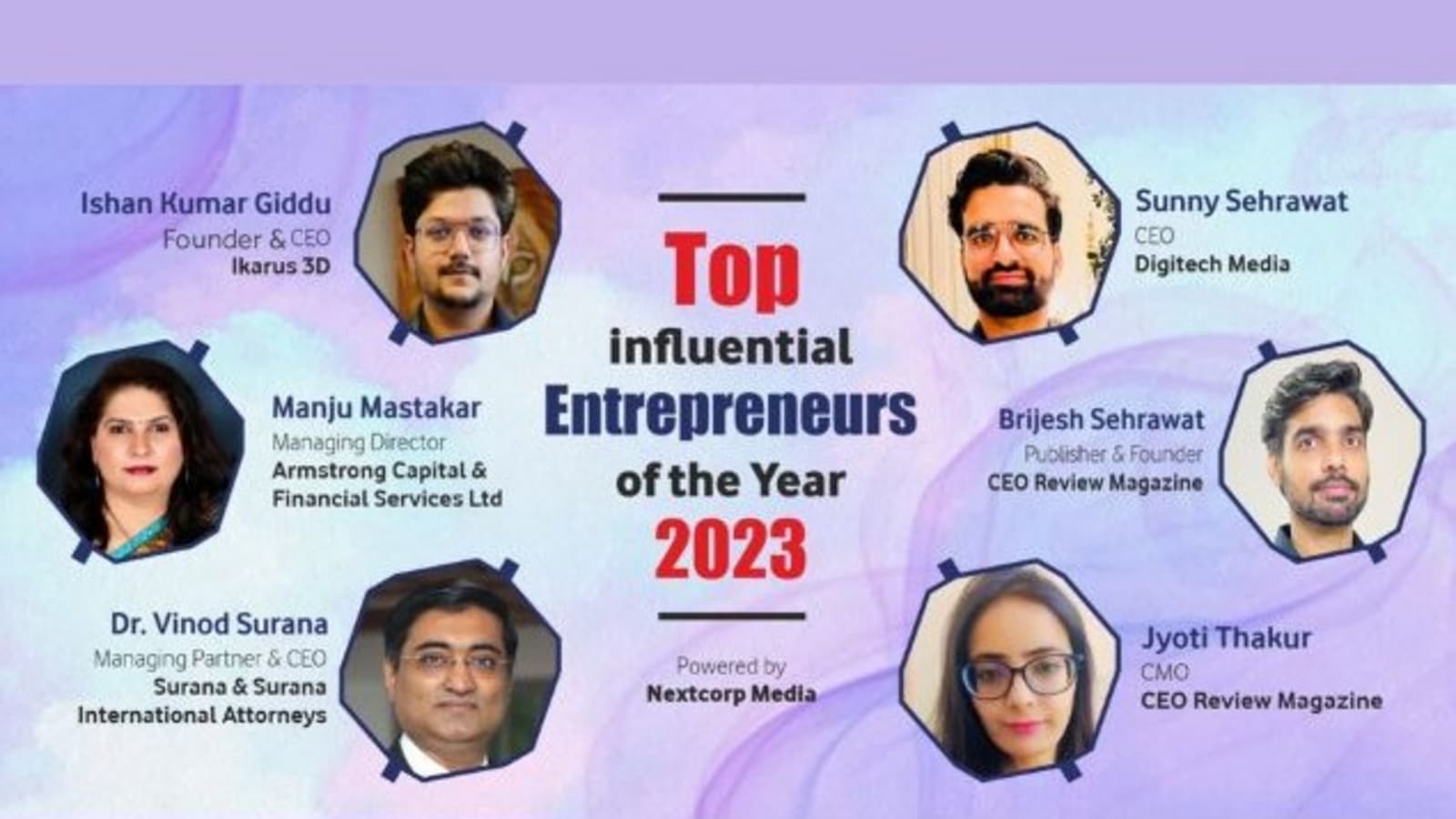 New Delhi (India), February 1: These leaders are making great strides in various industries, and we can't wait to see what they accomplish in the future.
Which entrepreneurs are making the biggest impact in India? This is a question that has been asked by many, and there is no definitive answer. There is a list of Top influential entrepreneurs who we believe will make a big impact in India over the next few years. These leaders are making great strides in various industries, and we can't wait to see what they accomplish in the future. These leaders will be at the forefront of change, and their businesses will blaze a trail for the rest of India's entrepreneurs. So, who are these visionaries? Keep reading to find out.
1. Ishan Kumar Giddu
Ishan Kumar Giddu is the young and spirited CEO and founder of Ikarus 3D, India's leading 3D modelling company that caters to the AR, VR, MR and WebAR industries. The company serves clients in more than 17 countries by providing 3D models for product visualizations, virtual try-on and the 3D avatar market. His story motivates his team at Ikarus 3D, and the company has achieved tremendous growth since its inception 3 years ago. Ishan strives to make Ikarus 3D the venture of growth, be it the growth of its people, clients, patron's money or skill. He focuses on making a long-lasting impact in the virtual world and touching numerous lives with 3D technology for a virtually integrated future. Featured in several publications and bagging an Aegis Graham Bell Awards 2022 nomination in the category 'innovation in AR and VR', Ishan's company has shown incredible growth by more than tripling Ikarus 3D's revenue in the last quarter of 2020-21 and maintaining a consistent quarter on quarter growth at 75% since.
2. Manju Mastakar
Manju Mastakar's success story as the Managing Director of Armstrong Capital & Financial Services Ltd. is just another example of how empowered women have always been in India. From Dalal Street as an equity dealer, she went on to establish her practice in Bangalore as a Financial Advisor. Armstrong Capital started its operations in the year 2010 under Ms. Manju Mastakar's leadership and visionary ideologies. Having worked in the financial services industry for over 25 years, she has been very effective with her policies, plans and their implementations. Her passion, vision and hard work helped the organisation empower its wings and fly at distant skies. An eternal optimist, she does not shriek away from challenges, for her challenges are no more confined to achieving scale but to align the strategy of the organization with the changed environment.
Armstrong Capital is an investment solution firm that offers a complete spectrum of wealth management services to its clients. At Armstrong Capital, every relationship starts with a Financial Plan to understand all the investments done in the past and bucket that into life goals. The firm offers a systematic approach to financial planning so that all financial goals can be identified and achieved. Armstrong Capital's bespoke services are reinforced by excellent execution, a robust investment policy framework, and a rigorous due diligence process with a strong emphasis on picking future winners. Armstrong Capital currently serves more than 1000 delighted clients. Each client is serviced by Personal Investment Adviser along with a Service Manager backed by in-house research and technology platform.
3. Dr. Vinod Surana
Surana & Surana International Attorneys (www.suranaandsurana.com) is recommended as the "go-to" law firm in South India by leading international publications and is consistently ranked among the top 10 firms in India since 1998 by national and international publications for its commitment to providing expert legal solutions in complex matters.
The Managing Partner & CEO of the firm, Dr. Vinod Surana, has qualified from prestigious institutions such as Harvard, Cornell, UCLA, LSE and Indian Institutes of Management (Bangalore and Ahmedabad). He has been the Co-Chairman of
ASSOCHAM for South India (2016-2021) and is currently elected as the Senior Vice Chairman of All India Manufacturer's Organization (TNSB) (2021-2023). He is the Honorary Legal Advisor to Govt. of Taiwan in India. He has led eleven Industry delegations under CII and FICCI to South America & Israel to promote Indian diplomatic, political and trade interests.
Dr. Vinod Surana is a rare combination of a successful lawyer, accredited mediator, social worker, academician, law firm CEO, policy advisor and strategist. He has inspired generations of lawyers and entrepreneurs.
4. Sunny Sehrawat
Sunny Sehrawat is the co-founder of Digitech Media. He is also the CEO and Publisher of Business View Magazine. Sunny has over 5 years of experience in the field of digital marketing and has helped numerous businesses grow online. He is an expert in search engine optimization (SEO), Ranked in India's Top 3 SEO Experts in 2018-19, and has a proven track record of helping businesses rank higher in search engine results pages (SERPs). Sunny is also a well-known speaker and has spoken at various conferences and events on the topic of digital marketing. In addition to his work as an SEO Expert, Sunny is also a certified Google AdWords Professional (GACP).
Sunny Sehrawat is a well Known PR Consultant & Media Monitoring Pundit. At Digitech Media, their mission is to help businesses grow online and reach their full potential. He is passionate about helping businesses succeed and is always looking for new ways to help them grow.
5. Brijesh Sehrawat
Brijesh Sehrawat is a renowned publisher and owner of CEO Review Magazine, India's premier magazine dedicated to CEOs and top executives. As its founder and driving force, Brijesh Sehrawat is responsible for much of the magazine's success. He drives hard to maintain high-quality standards throughout each issue, focusing on insightful content that can help business leaders make better decisions. Additionally, he works closely with his team to ensure timely delivery and strategic marketing initiatives.
6. Jyoti Thakur
Jyoti Thakur is one of India's most successful and influential digital entrepreneurs. As CMO of CEO review Magazine, she has used her expertise in marketing and technology to grow the magazine's reach and influence. She has also been instrumental in creating an online platform for entrepreneurs to connect and share their best practices. Through her work, Jyoti has become a powerful advocate for entrepreneurship in India, and her efforts have helped position the country as a leading destination for innovative businesses. Thanks to her vision and leadership, Jyoti has made a lasting impact on the Indian startup ecosystem and continues to be a driving force in the country's digital economy for years to come.
Disclaimer: This article is a paid publication and does not have journalistic/editorial involvement of Hindustan Times. Hindustan Times does not endorse/subscribe to the content(s) of the article/advertisement and/or view(s) expressed herein. Hindustan Times shall not in any manner, be responsible and/or liable in any manner whatsoever for all that is stated in the article and/or also with regard to the view(s), opinion(s), announcement(s), declaration(s), affirmation(s) etc., stated/featured in the same.
3 Penny Stocks to Buy in February
Moderating inflation and a better-than-expected GDP report could bode well for the stock market in the near term. However, amid recession worries, it would be wise if inexpensive quality penny stocks Overseas Shipholding Group (OSG), ARC Document Solutions (ARC), and Data Storage Corporation (DTST) could be added to your portfolio in February. Read on….
According to the Commerce Department, the U.S. economy expanded for the fourth quarter of last year at a 2.9% annualized pace, higher than the Dow Jones analysts' estimate of 2.8%.
In addition, the December CPI moderated for the sixth consecutive time, rising 6.5% year-over-year. Although investors are optimistic about this data, recession fears remain mixed as they focus on monetary policy and the upcoming Fed decision.
A "soft landing" scenario seems to be standing on shaky ground. Gregory Daco, the chief economist at EY-Parthenon consulting group, anticipating a recession, commented, "So across the economy there are more indications that the economy is slowing down materially, and that's typically the sign of the onset of a recession."
Although penny stocks are usually associated with volatility, against this backdrop, investors could scoop up inexpensive stocks that have the potential to grow over time. Hence, fundamentally sound penny stocks Overseas Shipholding Group, Inc. (OSG), ARC Document Solutions, Inc. (ARC), and Data Storage Corporation (DTST) might be solid buys this month.
Overseas Shipholding Group, Inc. (OSG)
OSG is the owner and operator of a fleet of oceangoing vessels engaged in transporting crude oil and petroleum products in the U.S. flag trade. The company serves independent oil traders, refinery operators, and government entities.
On December 8, 2022, OSG announced that it had exercised options to extend its six bareboat charter agreements with American Shipping Company ASA for an additional three-year term commencing in December 2023.
"We believe the market continues to support attractive commercial opportunities for these vessel leases to supplement the strong and stable cash flow generation from our niche businesses," said Sam Norton, OSG's President and CEO.
On November 15, 2022, the company's Board of Directors announced the purchase of $5 million shares of its common stock from Cyrus Capital at $2.86 per share. The price paid in this share purchase equates to an enterprise value of roughly 4.5 times the expected adjusted EBITDA for 2022, an implied valuation considered very attractive for OSG.
In terms of trailing 12-month EV/Sales, OSG is trading at 1.77x, 8.6% lower than the industry average of 1.93x. Its trailing 12-month Price/Sales multiple of 0.74 is 44.1% lower than the industry average of 1.32.
OSG's shipping revenues increased 30.9% year-over-year for the third quarter that ended September 30, 2022, to $123.06 million. The company's net income came in at $13.25 million, compared to a net loss of $16.01 million in the year-ago period. Also, its EPS came in at $0.15, compared to a loss per share of $0.18 in the prior-year period.
Over the past six months, the stock has gained 59.4% to close the last trading session at $3.73. Over the past month, it has gained 29.1%. OSG is currently trading higher than its 50-day and 200-day moving averages of $3.09 and $2.69, respectively, indicating an uptrend.
OSG's strong fundamentals are reflected in its POWR Ratings. It has an overall rating of A, which equates to a Strong Buy in our proprietary rating system. The POWR Ratings assess stocks by 118 different factors, each with its own weighting.
It has an A grade for Momentum and Quality and a B for Growth, Value, and Sentiment. In the 46-stock A-rated Shipping industry, it is ranked first.
Click here to see the additional ratings of OSG for Stability.
ARC Document Solutions, Inc. (ARC)
Digital printing company ARC provides digital printing and document-related services in the United States. It provides managed print services, cloud-based document management software, and other digital hosting services.
ARC's trailing-12-month EV/Sales of 0.69x is 60.8% lower than the industry average of 1.77x, while its trailing-12-month Price/Sales of 0.49x is 63.6% lower than the industry average of 1.35x.
Its trailing-12-month gross profit margin of 33.20% is 14.5% higher than the industry average of 28.99%. Also, its trailing-12-month EBITDA margin of 13.68% is 5.4% higher than the industry average of 12.98%.
On December 8, 2022, ARC announced it would pay a dividend of $0.05 per share on February 28, 2023. This reflects the shareholder return ability of the company.
ARC's net sales increased marginally year-over-year to $73.10 million for the third quarter that ended September 30, 2022. Its adjusted net income came in at $3.70 million, up 15.6% year-over-year, while its EPS came in at $0.09, representing an increase of 12.5% year-over-year.
Over the past six months, the stock has gained 24.2% to close the last trading session at $3.49. Moreover, it has gained 44.2% over the past three months. It is trading higher than its 50-day and 200-day moving averages of $3.05 and $2.90, respectively.
ARC's POWR Ratings reflect this promising outlook. The stock has an overall A rating, which equates to a Strong Buy in our proprietary rating system.
Also, the stock has an A grade for Value, Sentiment, and Quality. Within the B-rated Outsourcing – Business Services industry, it is ranked first among 42 stocks.
Click here for the additional POWR Ratings of ARC (Growth, Momentum, and Stability).
Data Storage Corporation (DTST)
DTST provides multi-cloud information technology solutions in the United States. The company offers data protection and disaster recovery solutions, high availability, data vaulting, DRaaS, IaaS, message logic, standby server, support, maintenance, and internet solutions.
On October 24, 2022, DTST announced that its CloudFirst and Nexxis divisions had been ISO/IEC 27001:2013 certified. This certification illustrates that DTST met rigorous international standards, demonstrating the company's efficiency.
DTST's forward EV/Sales of 0.10x is 96.5% lower than the industry average of 2.85x, while its forward Price/Sales of 0.50x is 82.6% lower than the industry average of 2.89x.
DTST's sales came in at $4.42 million for the third quarter that ended September 30, 2022, up 14.5% year-over-year. Its gross profit came in at $1.85 million, up 20.1% year-over-year. Its adjusted EBITDA rose 54.7% from its prior-year quarter to $162.39 thousand.
Analysts expect DTST's revenue and EPS to come in at $6.40 million and $0.01, respectively, for the fiscal first quarter ending March 2023. It surpassed EPS estimates in three of the four trailing quarters, which is impressive.
DTST has gained 17.6% over the past month and 1.2% intraday to close the last trading session at $1.74. It is trading higher than its 50-day moving average of $1.71.
It is no surprise that DTST has an overall B rating, which equates to Buy in our POWR Ratings system.
It has an A grade for Sentiment and a B for Value and Quality. It is ranked #6 in the 66-stock Internet industry.
To see the additional POWR Ratings for Growth, Momentum, and Stability for DTST, click here.
Consider This Before Placing Your Next Trade…
We are still in the midst of a bear market.
Yes, some special stocks may go up. But most will tumble as the bear market claws ever lower.
That is why you need to discover the brand new "Stock Trading Plan for 2023" created by 40-year investment veteran Steve Reitmeister. There he explains:
Why it's still a bear market

How low stocks will go

9 simple trades to profit on the way down

Bonus: 2 trades with 100%+ upside when the bull market returns
You owe it to yourself to watch this timely presentation before placing your next trade.
---
OSG shares were unchanged in premarket trading Wednesday. Year-to-date, OSG has gained 29.07%, versus a 6.29% rise in the benchmark S&P 500 index during the same period.
---
About the Author: Sristi Suman Jayaswal
The stock market dynamics sparked Sristi's interest during her school days, which led her to become a financial journalist. Investing in undervalued stocks with solid long-term growth prospects is her preferred strategy.Having earned a master's degree in Accounting and Finance, Sristi hopes to deepen her investment research experience and better guide investors.
The post 3 Penny Stocks to Buy in February appeared first on StockNews.com
window.addEventListener('load', function() {
!function(f,b,e,v,n,t,s){if(f.fbq)return;n=f.fbq=function(){n.callMethod?
n.callMethod.apply(n,arguments):n.queue.push(arguments)};if(!f._fbq)f._fbq=n;
n.push=n;n.loaded=!0;n.version='2.0′;n.queue=[];t=b.createElement(e);t.async=!0;
t.src=v;s=b.getElementsByTagName(e)[0];s.parentNode.insertBefore(t,s)}(window,
document,'script','
fbq('init', '1098588566942656');
fbq('set','agent','tmgoogletagmanager', '1098588566942656');
fbq('track', "PageView");
});