How Offering Discounts Hinders Your Business's Growth
Opinions expressed by Entrepreneur contributors are their own.
In the subscription arena, and in the B2C environment in general, discounts seem to be the norm. The assumption is that discounts help incentivize purchases that wouldn't typically happen, leading to new customers.
The reality is completely different. Discounts, when used incorrectly, can greatly hinder growth and decrease your chances of attracting long-term, brand loyalists. Here's why:
Related: Don't Offer Customers Discounts If You Want to Be Successful
Discounts attract the wrong types of customers
One of the fundamental issues with using discounts is that they attract the wrong type of customers to your brand. Customers who join a subscription service due to a discount are often shopping for price instead of unique and exclusive brand offerings. They'll leave the minute they find a better deal.
This lack of customer loyalty has far-reaching implications. Data shows that only 52% of consumers who sign up for a new retail subscription will actually keep it. Higher discounts have been linked to decreased willingness to pay renewal fees. Plus, data from QPilot found that the more discounts you offer, the more churn you'll have.
Instead, engage customers in long-term commitment opportunities. Research from Attest found that customers see more value in a 12-month commitment with two months free than with a shorter commitment coupled with larger monetary savings.
Discounts devalue your brand
The strength of the subscription-based model is in its ability to create belonging. As Jay Myers of Bold Commerce said at SubSummit, "People want to be a member of a brand, like a member of a sports team."
Promo codes and discounts negate this approach. According to Nancy Harhut at HBT Marketing, coupon codes lead to distracted customers, with studies showing 27% of potential buyers abandoning their carts in search of coupon codes.
Coupon codes can also cause consumers to have post-purchase regret. When a customer pays full price for a product and later sees a promo code spot offering the same item or service for a discount, they begin to question the value of their previous purchase.
Discounts train a consumer to think they can get your product somewhere else for less money. This ultimately makes your product or service appear replaceable.
Instead, look to attract those who are shopping for experience and community. The strongest brands put an emphasis on the value they can provide in a customer's journey.
Related: 6 Good Reasons to Ditch Offering Discounts
Discounts directly impact perceived customer value
Offering a discount puts your name in the marketplace, but it doesn't set you apart. In fact, the vast majority of subscription-based cancellations stem from voluntary churn, according to SUBTA's State of Subscription Annual Report. Factors include price, perceived value and poor customer service.
That's why the best brands focus on identifying what their target customer wants and delivering on that value. This involves shifting to a lifecycle journey, where brands consider the experiences a customer faces as they go through life. Then, they perfect a core offering that helps in that lifecycle.
This in-depth understanding of a customer allows you to stay engaged in a way no discount can. Rather than offering a promo code, brands with a central understanding of client value can identify value-add opportunities to engage their ideal customer on a regular basis, instigating belonging and inclusion.
What to offer instead
Discounts are not the only way to gain customers or increase value. Rather, consider some of these tactics in the new year:
Get creative with product-sourcing partnerships: Look for ways to incorporate unique, boutique items from up-and-coming brands who want exposure.

Clearly communicate the value of your price point: Furniture subscription company, Fernish, does just this by comparing the actual price a customer will pay for a piece with the value of the subscription.

Embrace the cancellation: Haroon Mokhtarzada of RocketMoney (formerly Truebill) encourages making the cancellation process as easy as possible and then surveying those cancellations to impact customer loyalty. In fact, the likelihood of re-subscription has been found to go up when it's easy to cancel.

Utilize Subscribe & Save options: If your brand is a replenishment business, utilize the subscribe and save feature to upsell for a longer-term commitment and an increase in perceived value. More than 60% of consumers report that Subscribe & Save programs make their lives easier.
Discounts downplay the power of your brand. Instead of jumping on the promo value bandwagon, look for ways to utilize customer data to drive meaningful subscriber experiences. Creating value add-ons that promote long-term commitment and a loyal customer base will ultimately impact your bottom line and make for a more confident brand.
Related: Reasons Why Heavy Discounting Cannot Lead to Sustainable Growth
5 Steps to Expand Your Vision and Start Living Your Dreams
Opinions expressed by Entrepreneur contributors are their own.
Have you ever settled for less than what you wanted, avoided risks and played it safe? Maybe you had big dreams and ambitions but later convinced yourself that they were too unrealistic or you couldn't achieve them.
It's normal to feel this way, but settling for less than what you genuinely want can lead to a life of regret and unfulfillment. Pursuing something you're passionate about can be gratifying and fulfilling, even if you don't ultimately achieve your goal.
Learn to Build a ChatGPT Bot for Only $30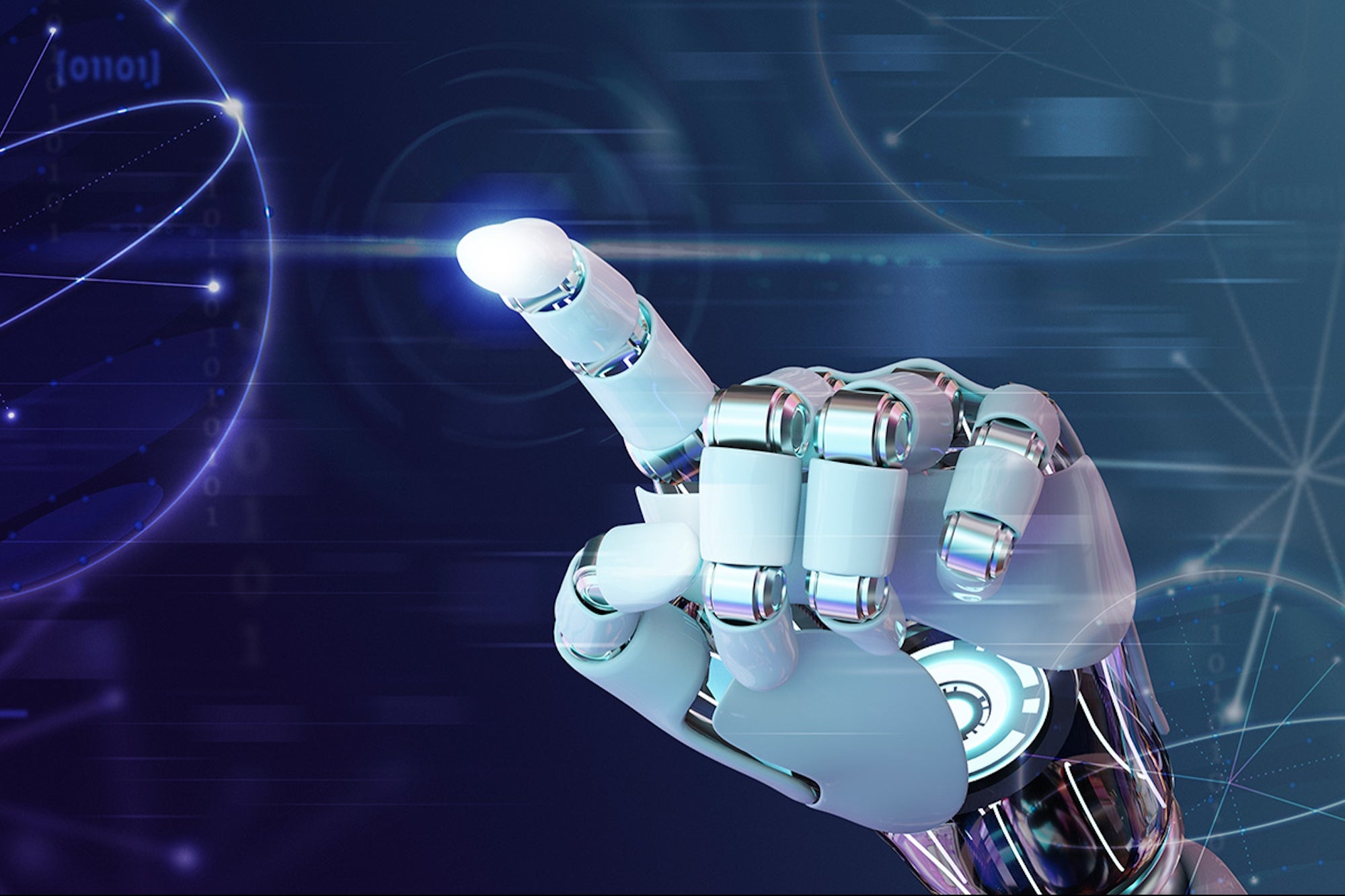 Disclosure: Our goal is to feature products and services that we think you'll find interesting and useful. If you purchase them, Entrepreneur may get a small share of the revenue from the sale from our commerce partners.
ChatGPT has already been called the smartest AI chatbot released, and it only took five days for the chatbot to accrue a million visitors. AI might be poised to change everything, but you could also learn how to use it for your own business.
The 2023 Ultimate AI ChatGPT and Python Programming Bundle shows you how to build your own ChatGPT AI bot, learn to code, and more. If you want to see what AI can do for your business, grab this course bundle for only $29.97 during our Spring Digital Blowout.
ChatGPT can help you write in a variety of coding languages. Python 3 is used to write code for machine learning and AI, and you can start learning the basics in Python 3: From ZERO to GUI Programming.
Once you have some expertise with Python, start learning to use Python Tkinter, a tool that you can use to program your own ChatGPT bot. Hugo Ferro teaches Python Tkinter from Beginner to Winner, a one-hour course that can help you explore the best practices for coding and learn about event-driven programming.
When you're ready to create your own ChatGPT AI bot, there are two final courses to take to show you how it's done. One will walk you through creating multiple Tkinter projects, while the other shows you how to correct your code. You may not be a master of Python yet, but you also might not have to be: open your OpenAI account and ask ChatGPT to correct your code for you.
Enhance your skills and learn how to build an AI chatbot that does what you want with the AI ChatGPT and Python bundle on sale for $29.97 (Reg. $2,786) through April 3 at 11:59 pm PT.
Prices subject to change.
If You Have a Business, You Have Passwords to Manage
Disclosure: Our goal is to feature products and services that we think you'll find interesting and useful. If you purchase them, Entrepreneur may get a small share of the revenue from the sale from our commerce partners.
Working your way up to starting your own business is challenging, so it makes sense that many early startups are lean in terms of size and resources. While an IT team might be limited, the need for security and reliability remains as important as ever.
Enter Dashlane. Dashlane helps streamline data security for companies of all sizes. It's a password management platform that is trusted by over 20,000 companies — and for good reason: Dashlane keeps users' data private and safe with best-in-class security.
Dashlane encrypts all customer data with AES-256 encryption—the first open-cipher approved by the NSA to be made accessible to the public that protects information at a "Top Secret" level. Dashlane also uses ARGON2, cutting-edge cryptography features, and automatic user-vault updates to keep your data as safe as possible.
When you set your team up with Dashlane, you'll save time and energy with easy deployment, end-to-end protection, and compatibility with G Suite, Microsoft, and several other identity providers. You'll also get proactive breach notifications for everyone in your organization, and you can ensure maximum protection through effortless 2FA enforcement.
There are many examples of how your Dashlane membership will save you and your business time. With Dashlane, you can access and manage all of your passwords in one place. You can share unlimited passwords without actually revealing them, and you can access accounts easily with seamless autofill features. A user can also store financial, medical, and personal information in their Dashlane vault.
With its never-been-breached record, Dashlane maintains impressive average ratings of 4.5/5 stars on Trustpilot from over 4,000 reviews and 4.5/5 stars on the Google Play store from more than 175,000 reviews. It was also named App of the Day on the App Store.
For more specific success stories, head to Dashlane's website and learn how it helped organizations like Mercy Medical, which reported that it sped up access to its systems by 60 percent after signing up while improving both cybersecurity posture and HIPAA compliance. You also might enjoy the excellent case study chronicling how Dashlane helped RevGenius reduce its offboarding risks.
Looking to try Dashlane for your business? Start a free trial today.