How to Product Launch in A Competitive Industry
Opinions expressed by Entrepreneur contributors are their own.
Bringing any kind of new product to market requires a different approach for every industry, target customer and even location you need to enter. Occasionally, new products are so novel that they automatically stand out without much marketing help. But if you are launching a specialized version of a product that already kind of exists, maintaining a strict focus on your target customer and doing everything you can to speak to them personally about your differentiators will help you break through.
Otherwise, going head-to-head with existing products on a national or global stage will make it harder. Your messages are more likely to get overshadowed.
The first recommendation is to limit your initial outreach to a small target audience. Second, put on your digital marketer hat and start thinking like a growth marketer.
After the pandemic, we see in a recent study that B2B buyers now purchase 67% of their products online. It's up to suppliers to deliver the best product presentation online. You'll notice that this includes user experience. B2B companies can no longer get away with being a few steps behind B2C with their digital marketing and creative skills.
Related: 6 Key Things to Consider When Bringing a Product to Market
But don't get too confident B2C marketers! You're just as susceptible to missteps in this process. One of the biggest that everyone can relate to is live streams. They are fun to think about and plan, but they offer zero customer interaction. Afterward, you're left with the same activity and audience. Think about it — you can't capture, engage or keep talking to participants. You're better off doing anything else.
This doesn't have to happen. Digital tools are easy to get and use. There are very few barriers to providing every buyer with easy access to your product. Further, if you do it right, they will also take action and be loyal customers.
To get to this sweet spot, it is essential to know how to use digital and credibility-building tools to generate awareness and quality leads. Here are a few broad strokes on how to get started launching a product.
1. Plan and prepare
Launching a product will always require months of advance preparation. It seems obvious, but you'd be surprised how many people leave marketing until the last minute.
Prepare a plan to make the product known to the target audience. At a minimum, decide what success looks like, who will manage which activities and how much you want to spend.
Because leaders often want to sell the product as quickly as possible, they can leave behind the best opportunities to educate customers. They can't see the forest through the trees. So they 'launch,' but customers don't know and understand what the product is about – and then the launch fails or performs weakly without a concrete reason.
With a well-developed communications plan, you can respond to market needs effectively and measure each step you take.
You may also need to utilize various channels, like social media influencers, magazine editors, content creators or the local media. You may try several different iterations of the same approach to see what works best. That's why this planning can take months.
When we worked with a small publicly traded company within the coal production industry, we focused not only on its marketing efforts but also on public and investor relations. We did this within its home state since it already housed much of the company's small market.
Our efforts increased awareness and routinely had the company mentioned among the largest in the industry — despite being one of the smallest. It was less expensive and draining for us to focus our efforts on the state level than on Wall Street, and we got much better results.
Planning is key. Setting goals, preparing the launch with several backup options, organizing a crisis response strategy and approaching customer questions and concerns must be done well in advance. You can more personally find and fix places that need refinements in a smaller environment.
2. Study the competition
The benefit of starting in such a small capacity is that you can easily search who your closest competitors are and what they offer that you don't and vice versa while staying under the (proverbial) radar. You can also look at larger competitors and replicate their success at a smaller level. It's cheaper to run ads or use brand sponsorships locally than at the national level.
Related: Business Spying 101: How to Spy on Your Competitors
Thankfully, there has been a decline in this trend in recent years, but many businesses tend still focus less on marketing than they do on direct sales. Even with that being the case, less than 5% of B2B content marketers focus on bottom-of-the-funnel content. This means there's a huge information gap regarding white papers, testimonials, and case studies that you can use to your advantage if you use digital marketing strategies.
For B2C marketers, this weakness exists too for brands that are not great at tracking how users progress through their websites. This is where content can still save you by offering social proof and other upsells and cross-sells at the funnel drop-off.
Since we're talking about product launching, you can't always start with 'proof' content. But starting in a smaller environment allows you more personal access to your customer base to quickly capture this kind of content. As soon as you get the first sales, ask for those testimonials, reviews and case studies and collect that precious content that will make you stand out when you scale bigger.
When we worked with the launch of an oval-shaped fire extinguisher that fit within a standard wall, we had a tightly controlled and competitive sector where no one had innovated since the early stages of extinguisher technology.
This gave us fertile ground not only to introduce new messaging but to use digital and other modern tactics that the rest of the industry had not used. They didn't have to until another brand came along and upset the apple cart!
Related: How to Produce Quality Competitive Intelligence
While respecting regulations and taking advantage of the radical design of the product, we generated powerful content marketing strategies aimed at retailers struggling with ADA compliance and the space occupied by fire extinguishers.
Since we first applied our marketing strategies, the brand made a lucrative exit and now has a market share that previously seemed impossible to reach.
3. Digital marketing is a must
It's worth saying again that no brand can get away without digital marketing and an emphasis, no – an intense focus – on user experience.
Creating educational content, FAQ pages, webinars, and press coverage will provide better leads. This is also the best long-term way to nurture and attract.
Start with owned content to earn content from third parties as soon as possible. Once you achieve this valuable third-party credibility, amplify it with the digital tools mentioned above. Examples include giving your constituents a clear value proposition through social media, educational articles, landing pages, webinars and email — get creative and personalized.
And that targeting is crucial. Most buyers deal with different issues and responsibilities while wading through multiple messages about products. This is when using digital marketing and lead-tracking tools becomes critical. Tools we've all heard of, like HubSpot, Mailchimp and Yoast, help you localize and target small audiences so they can receive your message.
If used strategically, these and other similar tools will become the cornerstone of your strategy because they allow you to evaluate the performance of the content you create and each lead within the customer journey. All this helps you to know how to speak to your audience in a tailored way. Keep your strategy simple and tap into critical thinking skills to launch your next product fearlessly.
Your Company's Responsible Guide to Staying Profitable in a Recession
Opinions expressed by Entrepreneur contributors are their own.
The recent trend of easy money and exorbitant valuations has skidded to a halt amid recent economic volatility. Understandably, many companies rode that wave as long as they could, but in doing so many prioritized growth over sustainability and sound leadership. Layoffs continue to ripple through the tech ecosystem, so employees both in this sector and elsewhere are feeling the consequences.
Having to let go of staff members is all but unavoidable in a company's lifecycle, but there is always more that can be done to keep businesses afloat while preserving morale. Strategies can include responsible budgetary decision-making, thoughtful and prudent responses to external pressures and transparent dialogue with employees, to name a few. Such actions can help companies remain healthy, productive and profitable, even as they navigate challenging waters.
This is What You Need in Your 5-Year Marketing Plan
Opinions expressed by Entrepreneur contributors are their own.
We've all heard the interview question, "Where do you see yourself in five years?" Marketers routinely take that question and apply it to their marketing strategies. They figure out what they want to achieve and then develop actionable steps to get there. Keep in mind, these plans aren't designed to be all-encompassing. They serve as a guidebook for different scenarios while getting the team thinking about what they'd like to accomplish long-term.
Your five-year plan is a way to build an overarching metric for how you're doing — or how you plan to do over the next half-decade. There are many things to consider when building your plan — here are a few to look at carefully:
The 3 key buckets
A successful five-year marketing plan should fixate on three main questions:
What assumptions can you make about the next five years within your company?
What goals do you want to achieve?
What are the metrics you'll use to measure those goals?
Assumptions are what you think won't change in the business over the next five years. For example, you might assume that you will continue using particular vendors or that packaging costs will remain stable. From there, you can determine your goals — like boosting sales by 50% or converting 10,000 new customers. The metrics that measure your progress might be units sold or your company's market share. It's essential to include both readily-accessible metrics — such as website views — and brand metrics that might be a bit harder to come by, such as the associations your customers have made with your products or company.
Importantly, there's no "right" or "wrong" when it comes to answering these questions. Every business has its own vision, resources and position, which all influence its marketing strategy. The aim is to develop a plan that will produce the most desirable outcome for you, rather than worrying about what other businesses have the capacity to do.
Related: Use These 5 Steps to Create a Marketing Plan
Narrowing your focus
Just like consumer preferences, marketing tactics are constantly shifting. Social media demonstrates this well. Because social media platforms have skyrocketed over the past two decades, marketers no longer rely solely on traditional platforms such as print or television ads. And even within social media, things aren't constant. TikTok has become one of the fastest-growing platforms, quickly overtaking Facebook.
With so many options, your marketing plan must keep a narrow focus. For some companies, TikTok doesn't matter. They can't yet measure the return they're getting from the platform, so this isn't exactly a feasible opportunity. Don't be tempted to try everything or be everywhere. It's a matter of isolating what you practically can use to give you the insights that will help you.
Two questions will help focus your strategy:
How do your goals compare to last year?
What are you striving for (e.g., enhancing the brand vs. increasing brand awareness)?
How you answer those questions will help you identify where and how to focus your efforts so you don't get lost in a bunch of small, irrelevant tactics.
Using your budget
Most people think of budgets as being stable or hard data — but almost all companies work with unknowns. In reality, the best they can do is come up with an educated guess that seems to make sense – a ballpark range. Because nobody can plan with certainty for every scenario — and because it's so easy to become overwhelmed with an infinite range of outcomes — it's advisable to lean on a few key financial assumptions and build a strategy around those.
Once you have a budget figure to work with, create high and low projections for everything you want to do. Let's say the aim is to get to 50% brand awareness. What would your plan look like if you exceeded that and got to 75%? Alternatively, what would you do if awareness went down to 25%? Creating these high and low projections will let you design a more flexible approach and avoid being caught too off guard.
As you come up with your main scenarios and high-low projections, think about the key internal drivers you'll need to address next year. Consider the risks, and assess whether you'll have the data, technology and skills to develop and maintain what you expect to put forward. Keep in mind that it's more important to pivot when issues come up than to predict what's going to happen accurately.
Related: 4 Tips for Developing a Marketing Plan That Will Actually Grow Your Business
Paint flexibly within your broad strokes
A five-year marketing plan paints a broad, long-term picture of how you'll communicate with your audience while giving details about your projected products or services. It includes assumptions and factors that aren't necessarily static, so you have to approach it with a grain of salt and be ready to shift gears if the plan doesn't work.
Even so, if you stick to three key buckets (assumptions, goals and metrics), keep your tactical focus narrow and incorporate multiple projections in your budget, you should end up with a strategy that blends the data and flexibility needed to strive in a changing world. Because annual marketing plans need to connect to your long-term marketing vision, let the annual marketing meetings serve as check-in points to keep your longer-term marketing plan relevant and viable.
Lauren Sánchez Is Heading to Space on a Girls Trip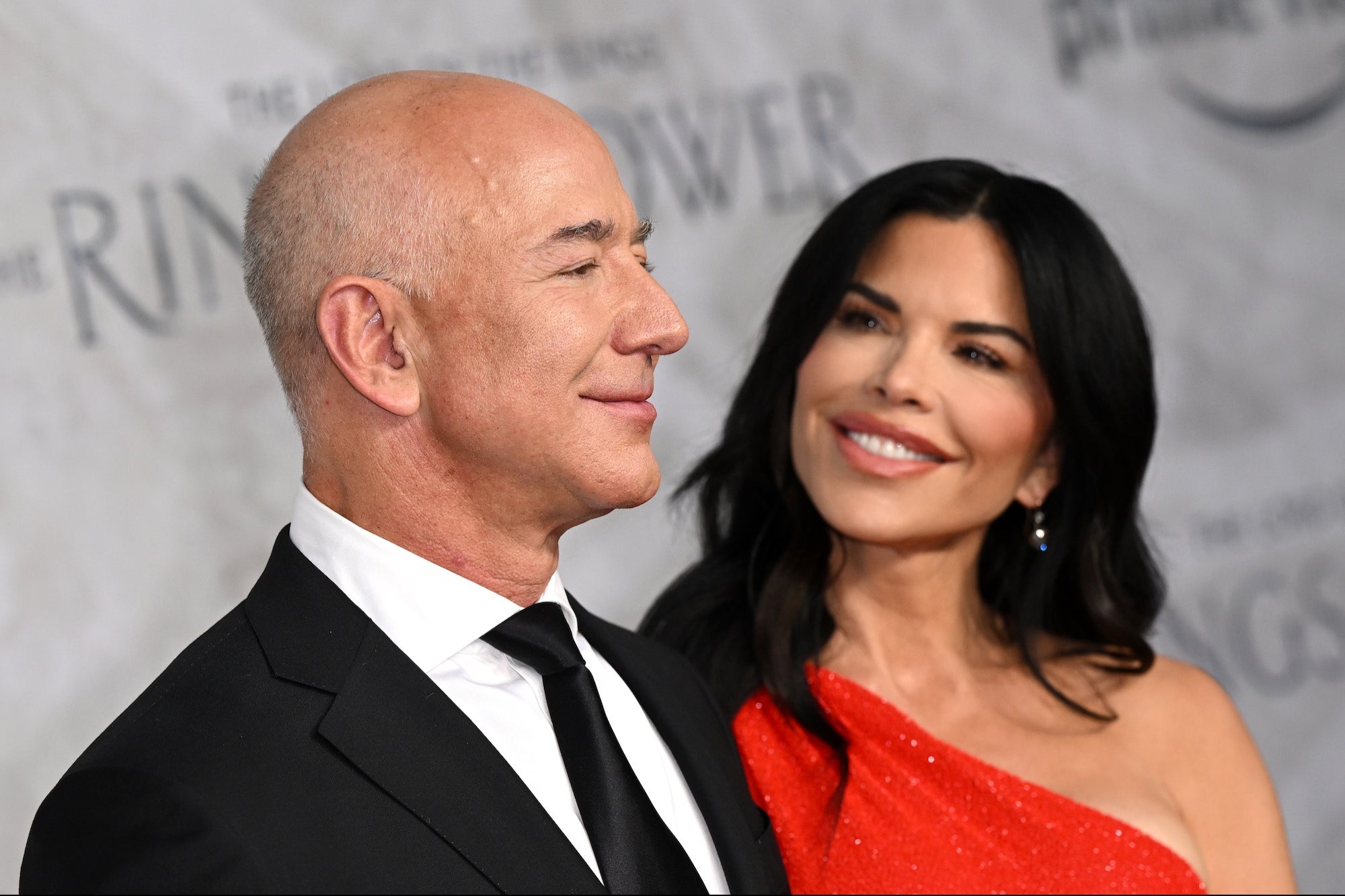 Sorry, Jeff — this one is for the girls.
Jeff Bezos' girlfriend, Lauren Sánchez, said in a new interview with the Wall Street Journal that she planned to take an all-female trip to space with the Amazon founder's space manufacturing company, Blue Origin.
Five women will join her on the journey.
"It's going to be women who are making a difference in the world and who are impactful and have a message to send," she told the outlet.
The mission is set for early 2024, and the passengers' names will be announced at a later date.
The WSJ's report was Sánchez's first solo interview, the outlet noted, since her relationship with Bezos went public in 2019, shortly after his divorce announcement from now ex-wife, MacKenzie Scott.
The interview also talks about Sánchez's relationship with Bezos and the business advice he's given her (keeping meetings under an hour, speaking last as a boss).
Sánchez is a former broadcast journalist and a helicopter pilot who founded her own filming company Black Ops Aviation, per Insider.
"Right now, I'm immersing myself in philanthropy and strategic giving," she told the outlet. She also has a new production company, Adventure & Fellowship.
Bezos and Sánchez also work together on picking the winner for the Bezos Award for Courage & Civility, which was awarded to Dolly Parton in 2022, giving her $100 million to dole out to charities as she pleased.
But don't expect Bezos to crash the girls' trip. "He'll be cheering us all on from the sidelines," Sánchez said, adding that Bezos is "excited to make this happen with all of these women… He's very encouraging and excited, and he's thrilled we're putting this group together."
Sánchez's nonprofit work includes This Is About Humanity, which helps give supplies to kids separated from their parents at the U.S.-Mexico border, supporting the Bezos Earth Fund, which fights climate change, and working with the Bezos Academy, a system of free Montessori schools.
Bezos told CNN in an exclusive that aired in mid-November that, like many other billionaires have pledged to do, he would give away most of his money.
Ex-wife Scott, meanwhile, has donated over $14 billion since 2019, much of it coming from the settlement with Bezos.
Bezos has always planned on giving his money away, Sánchez told the outlet.
"Jeff has always told me since I've known him that he's going to give the majority of his money to philanthropy," she said.