JPMorgan Survey Says Meta Platforms Stock a 2023 Best Performer
A JPMorgan survey shows their investors' internet stock of choice for 2023 is Meta — despite the company's terrible year, Bloomberg reports.
The survey polled a host of internet investors to determine their favorite performers and industries heading into 2023. It focuses on institutional investors (the folks who buy stocks in large quantities for the likes of mutual funds, for example). The poll does not reveal the number or who was surveyed, but it is conducted every year.
Of those polled, 41% said Meta is the company they anticipate will have the most optimal performance in 2023, which drove up shares of the company slightly on Wednesday, Bloomberg noted.
Despite a rough year for tech and internet stocks in general, the investors surveyed singled out Meta Platforms, which owns Facebook, Instagram, and WhatsApp, as the best internet stock out of all the "mega-cap" companies (those with valuations over $200 billion) in the upcoming year.
Related: Meta Will Let Go of 11,000 Employees in Company's First Large-Scale Layoffs
Thirty-six percent singled out Amazon, which came in second. Netflix was posited to be the worst performer this year amid large internet stocks. (Internet stocks means a company that primarily does business related to the internet.)
Still, some industry watchers were surprised, given Meta's performance — its stock is down some 60% since January 2022.
"My immediate reaction was, huh? Meta?" said Dave Briggs, Yahoo Finance anchor, on the company's show Tuesday.
Meta faced challenges in 2022 including increased interest rates and an outcry from investors over its multi-billion money dump into virtual reality. The company conducted its first large-scale layoffs in November and posted its first decline in quarterly revenue in July.
Its advertising business is also suffering amid new Apple privacy rules.
Related: The Highly Anticipated Legs on Mark Zuckerberg's Avatar Were Pretty Much a Lie
Meta's stock has further performed worse than some of its peers. It was in the top 10 for biggest stock price drops out of companies in the S&P 500 in 2022, which dropped 19% in that time period, Bloomberg noted.
There are a couple of factors cited for why internet stocks in general could see a better 2023. Investors said they thought Meta and other internet stocks would benefit from higher company valuations, improved cash flow (read: layoffs), and better quarterly reports after a year of reporting dips in revenue compared to 2021. This, plus general recovery after a bruising year for internet stock, all could help, Bloomberg wrote.
Other companies on the list have faced struggles, including Amazon, which also laid off 18,000 people this fall and whose stock is down around 43% since January 2022.
Related: Amazon to Layoff 18,000 Employees, Largest Cut in Company History: 'We'll Be Inventive, Resourceful, and Scrappy'
Netflix, cited as the worst performer by the investors surveyed, had a brutal year marked by layoffs, its first subscriber loss, losing half of its market cap, and a difficult ad market, per CNBC.
Related: What's Going on With Netflix? Everything You Need to Know About the Company's Massive Fall
This is What You Need in Your 5-Year Marketing Plan
Opinions expressed by Entrepreneur contributors are their own.
We've all heard the interview question, "Where do you see yourself in five years?" Marketers routinely take that question and apply it to their marketing strategies. They figure out what they want to achieve and then develop actionable steps to get there. Keep in mind, these plans aren't designed to be all-encompassing. They serve as a guidebook for different scenarios while getting the team thinking about what they'd like to accomplish long-term.
Your five-year plan is a way to build an overarching metric for how you're doing — or how you plan to do over the next half-decade. There are many things to consider when building your plan — here are a few to look at carefully:
The 3 key buckets
A successful five-year marketing plan should fixate on three main questions:
What assumptions can you make about the next five years within your company?
What goals do you want to achieve?
What are the metrics you'll use to measure those goals?
Assumptions are what you think won't change in the business over the next five years. For example, you might assume that you will continue using particular vendors or that packaging costs will remain stable. From there, you can determine your goals — like boosting sales by 50% or converting 10,000 new customers. The metrics that measure your progress might be units sold or your company's market share. It's essential to include both readily-accessible metrics — such as website views — and brand metrics that might be a bit harder to come by, such as the associations your customers have made with your products or company.
Importantly, there's no "right" or "wrong" when it comes to answering these questions. Every business has its own vision, resources and position, which all influence its marketing strategy. The aim is to develop a plan that will produce the most desirable outcome for you, rather than worrying about what other businesses have the capacity to do.
Related: Use These 5 Steps to Create a Marketing Plan
Narrowing your focus
Just like consumer preferences, marketing tactics are constantly shifting. Social media demonstrates this well. Because social media platforms have skyrocketed over the past two decades, marketers no longer rely solely on traditional platforms such as print or television ads. And even within social media, things aren't constant. TikTok has become one of the fastest-growing platforms, quickly overtaking Facebook.
With so many options, your marketing plan must keep a narrow focus. For some companies, TikTok doesn't matter. They can't yet measure the return they're getting from the platform, so this isn't exactly a feasible opportunity. Don't be tempted to try everything or be everywhere. It's a matter of isolating what you practically can use to give you the insights that will help you.
Two questions will help focus your strategy:
How do your goals compare to last year?
What are you striving for (e.g., enhancing the brand vs. increasing brand awareness)?
How you answer those questions will help you identify where and how to focus your efforts so you don't get lost in a bunch of small, irrelevant tactics.
Using your budget
Most people think of budgets as being stable or hard data — but almost all companies work with unknowns. In reality, the best they can do is come up with an educated guess that seems to make sense – a ballpark range. Because nobody can plan with certainty for every scenario — and because it's so easy to become overwhelmed with an infinite range of outcomes — it's advisable to lean on a few key financial assumptions and build a strategy around those.
Once you have a budget figure to work with, create high and low projections for everything you want to do. Let's say the aim is to get to 50% brand awareness. What would your plan look like if you exceeded that and got to 75%? Alternatively, what would you do if awareness went down to 25%? Creating these high and low projections will let you design a more flexible approach and avoid being caught too off guard.
As you come up with your main scenarios and high-low projections, think about the key internal drivers you'll need to address next year. Consider the risks, and assess whether you'll have the data, technology and skills to develop and maintain what you expect to put forward. Keep in mind that it's more important to pivot when issues come up than to predict what's going to happen accurately.
Related: 4 Tips for Developing a Marketing Plan That Will Actually Grow Your Business
Paint flexibly within your broad strokes
A five-year marketing plan paints a broad, long-term picture of how you'll communicate with your audience while giving details about your projected products or services. It includes assumptions and factors that aren't necessarily static, so you have to approach it with a grain of salt and be ready to shift gears if the plan doesn't work.
Even so, if you stick to three key buckets (assumptions, goals and metrics), keep your tactical focus narrow and incorporate multiple projections in your budget, you should end up with a strategy that blends the data and flexibility needed to strive in a changing world. Because annual marketing plans need to connect to your long-term marketing vision, let the annual marketing meetings serve as check-in points to keep your longer-term marketing plan relevant and viable.
Lauren Sánchez Is Heading to Space on a Girls Trip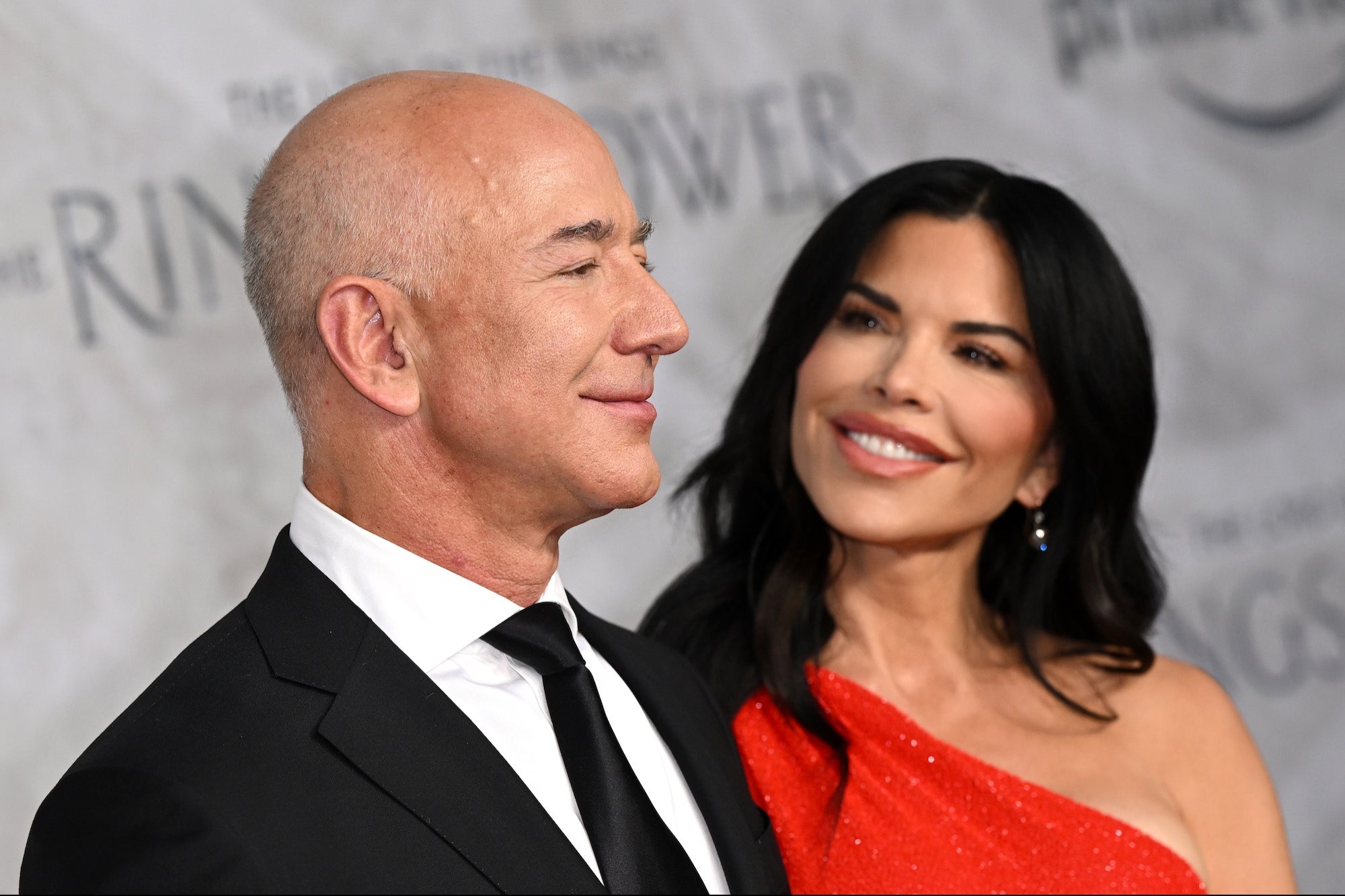 Sorry, Jeff — this one is for the girls.
Jeff Bezos' girlfriend, Lauren Sánchez, said in a new interview with the Wall Street Journal that she planned to take an all-female trip to space with the Amazon founder's space manufacturing company, Blue Origin.
Five women will join her on the journey.
"It's going to be women who are making a difference in the world and who are impactful and have a message to send," she told the outlet.
The mission is set for early 2024, and the passengers' names will be announced at a later date.
The WSJ's report was Sánchez's first solo interview, the outlet noted, since her relationship with Bezos went public in 2019, shortly after his divorce announcement from now ex-wife, MacKenzie Scott.
The interview also talks about Sánchez's relationship with Bezos and the business advice he's given her (keeping meetings under an hour, speaking last as a boss).
Sánchez is a former broadcast journalist and a helicopter pilot who founded her own filming company Black Ops Aviation, per Insider.
"Right now, I'm immersing myself in philanthropy and strategic giving," she told the outlet. She also has a new production company, Adventure & Fellowship.
Bezos and Sánchez also work together on picking the winner for the Bezos Award for Courage & Civility, which was awarded to Dolly Parton in 2022, giving her $100 million to dole out to charities as she pleased.
But don't expect Bezos to crash the girls' trip. "He'll be cheering us all on from the sidelines," Sánchez said, adding that Bezos is "excited to make this happen with all of these women… He's very encouraging and excited, and he's thrilled we're putting this group together."
Sánchez's nonprofit work includes This Is About Humanity, which helps give supplies to kids separated from their parents at the U.S.-Mexico border, supporting the Bezos Earth Fund, which fights climate change, and working with the Bezos Academy, a system of free Montessori schools.
Bezos told CNN in an exclusive that aired in mid-November that, like many other billionaires have pledged to do, he would give away most of his money.
Ex-wife Scott, meanwhile, has donated over $14 billion since 2019, much of it coming from the settlement with Bezos.
Bezos has always planned on giving his money away, Sánchez told the outlet.
"Jeff has always told me since I've known him that he's going to give the majority of his money to philanthropy," she said.
8 Ways Traders Can Manage Their Emotions and Achieve Success
Opinions expressed by Entrepreneur contributors are their own.
Short-term trading can be a thrilling and potentially profitable endeavor, but it also requires a deep understanding of not only the markets and strategies but also of one's own trading psychology.
The fast-paced nature of short-term trading (scalping, day trading, and to some extent, swing trading) can lead to significant stress and emotional turmoil, which can negatively impact a trader's performance if not properly managed. In this article, we will explore some key aspects of trading psychology and discuss strategies for managing emotions and achieving success in the trading arena:
Related: 6 Important Tips for Improving Your Emotional Control
1. Detachment
One of the most challenging things about trading is the ability to remain emotionally detached from our trades. This means that you should strive to separate your emotions from your trading decisions and focus on the facts and data. This can be difficult to do, especially when the market is moving against you or when you've already experienced losses. But this detachment is crucial for maintaining a rational perspective and making sound trading decisions.
At all times, you must get into the habit of asking yourself the question, "Am I just projecting onto the market what I want to see happen or not see happen, or am I looking at things objectively?"
This is a very powerful way to notice when you're getting carried away in rash emotional decisions.
2. Attitude
Another important aspect of trading psychology is having a positive attitude. Attitudes are different than emotions in that they're the mindset you decide to cultivate day in and day out, in the face of challenges and difficulties.
Trading can be incredibly challenging, and it's easy to get discouraged when things aren't going well. So, traders must be able to stay positive and maintain a long-term perspective, even when faced with short-term losses.
This can include things like focusing on the lessons that can be learned from losing trades, rather than dwelling on the losses themselves. It's also crucial to have realistic expectations — not expecting to become a millionaire overnight, but being patient and consistent in your approach while keeping an open mind to learn and evolve with time.
3. Discipline
It's also crucial for traders to stay disciplined. Even the most successful traders can fall into the trap of getting caught up in the hype of a new trend. There's nothing wrong with onboarding a new trend, but generally speaking, traders need to learn to think for themselves and not blindly follow what's hot at the moment.
To avoid these trading psychology pitfalls, traders should focus on a well-researched strategy and stick to it, even when things aren't going their way. This can be achieved by developing and following a trading plan, which outlines your risk management, entry and exit criteria, as well as other important elements of your approach.
Additionally, traders should also set specific goals and hold themselves accountable for achieving them.
4. Self-awareness
One of the key elements of a winning trading psychology is self-awareness. This includes being aware of your own strengths and weaknesses, as well as your emotional triggers and tendencies. By understanding these things about yourself, you can take steps to manage your emotions and make better trading decisions.
The best way to develop self-awareness, on purpose, is via meditation. It takes 10-20 minutes per day. That's it. Observe your thoughts and your feelings objectively and non-judgementally, and when you notice that you get carried away by thinking, mentally detach yourself from the thinking process and observe it objectively again.
Doing this for 10-20 minutes per day is enough to begin exercising your awareness muscle. This greater level of awareness will positively impact the way you trade, guaranteed.
Related: How Mindfulness Can Help Traders Succeed
5. Confidence
Having confidence in yourself, your abilities and your strategies is crucial to being a successful trader. However, it's also important to recognize the difference between confidence and overconfidence. The latter could lead to taking unnecessary risks and not managing the risks properly, while the former allows traders to make the right decisions even in adverse situations.
The best way to develop confidence is by practicing it. Be decisive when you trade. Good or bad, when you make a decision, stick with it. And whether the outcome is favorable or unfavorable, keep practicing that decisiveness muscle, and your confidence will grow.
Always remember: Be flexible in what you expect, but be decisive about what you do.
6. Adaptability
One of the biggest obstacles that traders face is fear and greed. Fear can lead to missed opportunities and profits, while greed can cause traders to hold onto losing positions for too long, hoping for a rebound that may never happen.
To combat these emotions, traders must first recognize them and then take steps to manage them by acknowledging the fact of uncertainty. Markets are constantly changing, and what works today may not work tomorrow. Traders must embrace that fact and constantly adopt a mindset that adapts to these changes. This requires flexibility and an open mind, and the willingness to learn and evolve over time.
One technique to embrace uncertainty is to journal about it. Examine the patterns you revert to when something unexpected happens in the market. Do you get emotional and impulsive? Do you worry? Understand what you do and why you do it, and you'll have an easier time changing those things.
7. Preparation
Preparation is essential for trading success. This includes setting clear trading rules like stop-losses and profit targets, as well as having a plan for how to exit a trade in the case of a black swan event (an adverse event that is completely unexpected). Ideally, this preparation should be done outside of market hours when traders are at their most rational.
Preparation also includes doing certain exercises that promote focus, concentration and equanimity under pressure. Traders can prepare mentally through mindfulness, visualization or another form of mental training.
8. Rest
Finally, it's important for traders to take time away from the markets to relax and recharge their trading psychology. This can include things like taking occasional breaks from trading and engaging in activities that are unrelated to trading altogether. This can help traders stay focused and refreshed, and it can also serve as a reminder that there's more to life than the markets. Taking care of physical, emotional and mental well-being will help traders to have a healthier mindset while approaching the markets.
Related: What Kind Of Trader Are You? An Introduction To Trading Behaviors
In conclusion, short-term trading requires not only knowledge of the markets and strategies, but also a deep understanding of one's own trading psychology. By recognizing and managing emotions, maintaining a positive attitude, staying disciplined and taking time to relax and recharge, traders can improve their performance and achieve greater success in the trading arena.
It's also important to remember that as traders, you are in it for the long term, and you need to be patient and persistent. Successful trading requires consistent effort and learning over a period of time, and you should be prepared to put in the time, energy and dedication required to build your skills, knowledge and perspective.