Southwest Develops Software Fix to Prevent Travel Meltdowns
Following its disastrous Christmas travel season, which saw the cancellation of 16,700 flights, Southwest Airlines is testing new software fixes — and facing an inquiry from the Dept. of Transportation (DOT) for "unrealistic scheduling of flights."
CNN reports that the airline's existing software system will remain in place. However, changes stemming from Southwest's review include a new command center team, telephone system improvements, and overall improved preparedness for inclement weather.
In a Thursday call with investors, the Portland Press Herald reports that Southwest CEO Bob Jordan defended the company's systems and operating plans, saying, "Based on what we know at this point, our processes and technology generally worked as designed."
Southwest also announced Thursday that it had a third-quarter 2022 loss of $220 million in revenue. At the same time, Jordan assured investors that issues dogging the airline throughout the holidays won't "ever happen again."
Southwest had many cancellations over the holidays partly because their system requires crew members to call in instead of updating their availability electronically. On Thursday, the company's COO, Andrew Watterston, called that "a problem" and then elaborated, "It wasn't the problem for the situation. It was a symptom of the problem."
According to Jordan, switching to electronic notification will necessitate changes in pilot and flight attendant labor contracts. CNN says Southwest is currently negotiating to replace existing contracts covering various issues, including pay and benefits.
Despite tech failures, the Press Herald notes that Bob Jordan said Southwest would shell out $1.3 billion for its upcoming upgrades this year. The "recent disruptions," Jordan said, "will likely accelerate some of our plans to enhance our processes and technology."
5 Steps to Expand Your Vision and Start Living Your Dreams
Opinions expressed by Entrepreneur contributors are their own.
Have you ever settled for less than what you wanted, avoided risks and played it safe? Maybe you had big dreams and ambitions but later convinced yourself that they were too unrealistic or you couldn't achieve them.
It's normal to feel this way, but settling for less than what you genuinely want can lead to a life of regret and unfulfillment. Pursuing something you're passionate about can be gratifying and fulfilling, even if you don't ultimately achieve your goal.
Learn to Build a ChatGPT Bot for Only $30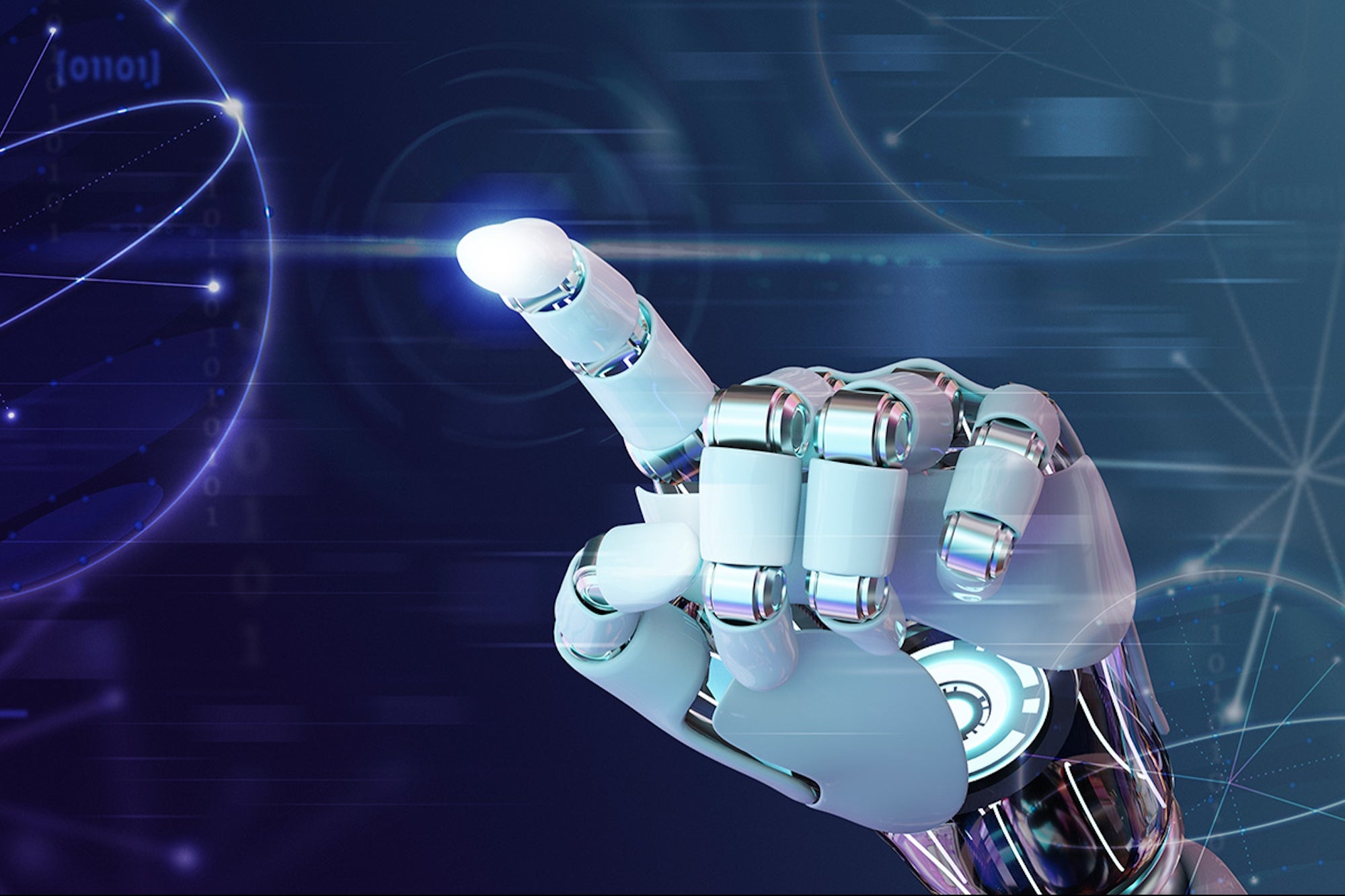 Disclosure: Our goal is to feature products and services that we think you'll find interesting and useful. If you purchase them, Entrepreneur may get a small share of the revenue from the sale from our commerce partners.
ChatGPT has already been called the smartest AI chatbot released, and it only took five days for the chatbot to accrue a million visitors. AI might be poised to change everything, but you could also learn how to use it for your own business.
The 2023 Ultimate AI ChatGPT and Python Programming Bundle shows you how to build your own ChatGPT AI bot, learn to code, and more. If you want to see what AI can do for your business, grab this course bundle for only $29.97 during our Spring Digital Blowout.
ChatGPT can help you write in a variety of coding languages. Python 3 is used to write code for machine learning and AI, and you can start learning the basics in Python 3: From ZERO to GUI Programming.
Once you have some expertise with Python, start learning to use Python Tkinter, a tool that you can use to program your own ChatGPT bot. Hugo Ferro teaches Python Tkinter from Beginner to Winner, a one-hour course that can help you explore the best practices for coding and learn about event-driven programming.
When you're ready to create your own ChatGPT AI bot, there are two final courses to take to show you how it's done. One will walk you through creating multiple Tkinter projects, while the other shows you how to correct your code. You may not be a master of Python yet, but you also might not have to be: open your OpenAI account and ask ChatGPT to correct your code for you.
Enhance your skills and learn how to build an AI chatbot that does what you want with the AI ChatGPT and Python bundle on sale for $29.97 (Reg. $2,786) through April 3 at 11:59 pm PT.
Prices subject to change.
If You Have a Business, You Have Passwords to Manage
Disclosure: Our goal is to feature products and services that we think you'll find interesting and useful. If you purchase them, Entrepreneur may get a small share of the revenue from the sale from our commerce partners.
Working your way up to starting your own business is challenging, so it makes sense that many early startups are lean in terms of size and resources. While an IT team might be limited, the need for security and reliability remains as important as ever.
Enter Dashlane. Dashlane helps streamline data security for companies of all sizes. It's a password management platform that is trusted by over 20,000 companies — and for good reason: Dashlane keeps users' data private and safe with best-in-class security.
Dashlane encrypts all customer data with AES-256 encryption—the first open-cipher approved by the NSA to be made accessible to the public that protects information at a "Top Secret" level. Dashlane also uses ARGON2, cutting-edge cryptography features, and automatic user-vault updates to keep your data as safe as possible.
When you set your team up with Dashlane, you'll save time and energy with easy deployment, end-to-end protection, and compatibility with G Suite, Microsoft, and several other identity providers. You'll also get proactive breach notifications for everyone in your organization, and you can ensure maximum protection through effortless 2FA enforcement.
There are many examples of how your Dashlane membership will save you and your business time. With Dashlane, you can access and manage all of your passwords in one place. You can share unlimited passwords without actually revealing them, and you can access accounts easily with seamless autofill features. A user can also store financial, medical, and personal information in their Dashlane vault.
With its never-been-breached record, Dashlane maintains impressive average ratings of 4.5/5 stars on Trustpilot from over 4,000 reviews and 4.5/5 stars on the Google Play store from more than 175,000 reviews. It was also named App of the Day on the App Store.
For more specific success stories, head to Dashlane's website and learn how it helped organizations like Mercy Medical, which reported that it sped up access to its systems by 60 percent after signing up while improving both cybersecurity posture and HIPAA compliance. You also might enjoy the excellent case study chronicling how Dashlane helped RevGenius reduce its offboarding risks.
Looking to try Dashlane for your business? Start a free trial today.