Antonio Conte is trying to get fired from Tottenham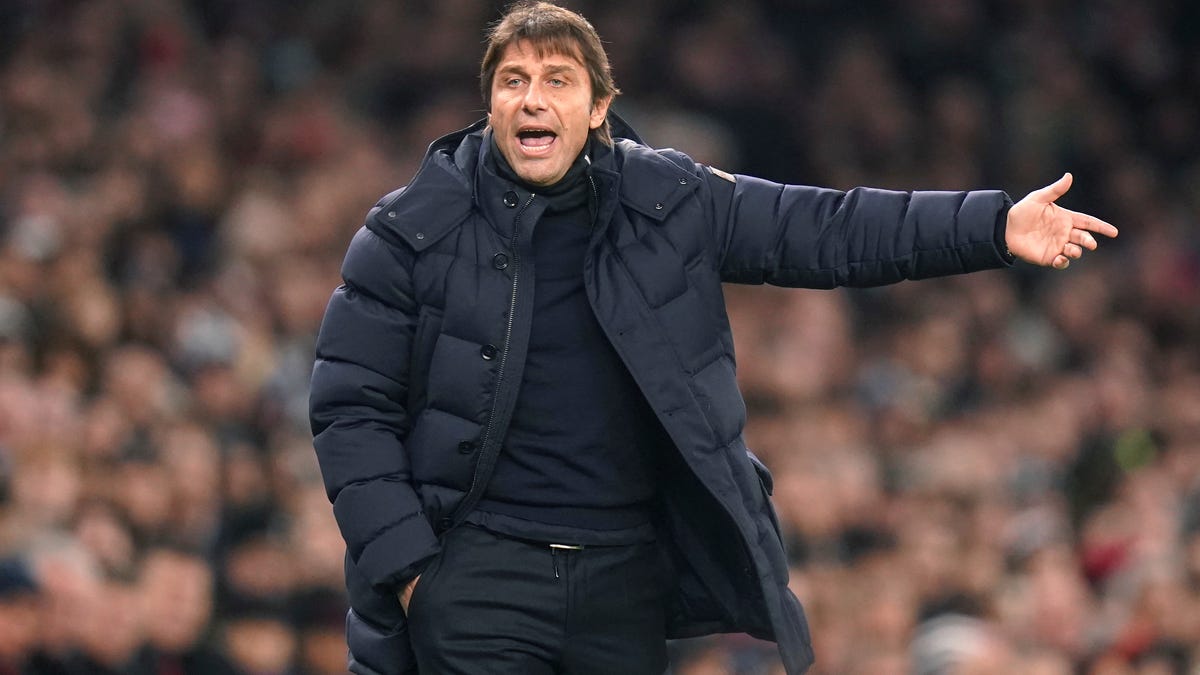 It only takes a matter of hours after becoming a soccer fan to hear the term, "Spursy." It only takes a couple more after that to completely understand that. It refers to Tottenham Hotspur and that no matter the situation, or the seeming unlikeliness, something weird will happen to the club, and in a bad way. While the truth is almost certainly some calculable combination of bad management from the top, a lack of a long-term plan, being just a touch less rich than their rivals, with a dash of some bad luck, the overall feeling that something hangs over the club that will always result in a balls-up is inescapable. They are the Premier League's Jets, or Maple Leafs, where something ineffable must be overcome, even though that nebulous force has become so pungent and strong that the task is impossible.
Yesterday was one of the most Spursy days on record in recent history. Tottenham managed to toss away a two-goal lead in the last 13 minutes away to Southampton, the worst team in the league. Sure, the equalizer came from a pretty damn dubious penalty, but Spurs fans are so beaten down by…being Spurs fans that that kind of thing just seems like the price of admission.
That result alone would have been weird enough for the North London club, but this is Tottenham Hotspur, where they can always pour more confounding mishegas on top of the bedrock of confounding mishegas the club is apparently built on. Enter manager Antonio Conte, with a press conference that torched his own players, and his bosses, and acted as a large neon sign flashing, "PLEASE FIRE ME!" that was also on fire.
G/O Media may get a commission
The best part of this has to be when Conte exclaims, "I'm very upset!" Oh you don't say?
It's also important to remember that Conte is such a level-headed sort that he authored my favorite soccer clip of all time during the 2016 Euros:
Does Conte have a point? Probably, yes. Spurs are 15 years without any trophy, depending on how much stock you put in the League Cup. They haven't won the FA Cup in 32 years, and let's not even wade into their last league title. Chairman Daniel Levy has been in charge for 22 years, and it's a pretty barren 22 years for a club that sees itself on the same level with neighbors Arsenal, if not the rest of the league's giants. And Levy's reign has been chaotic at times, hiring managers at a rate that would spin a revolving door off the hinges.
But Spurs have also hit their greatest recent heights under Levy, and perhaps more poignantly to every Spurs supporter, manager Mauricio Pochettino. They made a Champions League final, the club's first, and contended for a couple of league titles without winning them. Pochettino's Tottenham ran off 3rd, 2nd, and 3rd place finishes from 2016-2018, the best run by far that Spurs have ever managed in the Premier League.
Levy's greatest mistake was firing Pochettino instead of funding the squad overhaul that Pochettino told him was necessary, and one Levy ended up funding anyway to please subsequent managers Jose Mourinho and Conte. But Mourinho and Conte are never, ever part of a long-term vision, given the way they quickly flameout, or straight up nuke, their surroundings after a season or two.
The perfect symmetry to all this is that the ghost of Pochettino has hung in the background all season, as he has been heavily rumored to be the one who's going to replace Conte whenever the Italian packs up his bags (though honestly, it sure has felt like Conte has had his bags packed for a while now). But it's another example of the scattergun planning that Levy's Tottenham have never been able to get out of.
The Conte M.O.
On the flip side, this is what Conte does. At Juventus, at Chelsea, at Inter, and now Spurs, he engineers an immediate bounce in results, performance, and optimism, and then he firebombs his own work the following season, usually bitching about a lack of support in transfers or influence or both. The dude just can't sit still.
And Conte would have a hard time arguing he hasn't been supported by Levy. Spurs brought in Richarlison, Christian Romero, Yves Bissouma, Ivan Perišić, Clément Lenglet in the summer, and Pedro Porro and Arnaut Danjuma in the January window. Of all of them, only Romero and Perišić have featured regularly, though some of that is due to injury. But some of it is not, as Richarlison was only too happy to point out when Spurs limply exited the Champions League to a far-from-impressive AC Milan. That's some $215 million in expenditure on Conte's behalf, and that's a touch more than the change found in the couch cushions.
And it's hard to put the blame anywhere other than Conte for how often Spurs look bland and lethargic on the field. He can pillory his players in the press all he likes, and he apparently likes it a lot, but it's kind of in his job description to generate passion and desire within his squad. Seeing as how he's been making goo-goo eyes at the exit door for most of the season, it's not all that shocking that his players aren't exactly feeling it week in and week out.
One wonders if Pochettino could save this if he is indeed to make a glorious return, no matter how much goodwill and leeway the fans will give him. Of Tottenham's leading players by minutes this season, only Romero and Dejan Kulusevski aren't either over or about to be over 30 years old. It's a mystery how much more patience Harry Kane has for this horseshit (though let's all pray that Man United decide to shell out big for him for his declining years instead of Victor Osimhen, who has inhaled and spit back out Serie A for Napoli this year and is six years younger). The squad may need another overhaul after the overhaul they engineered after telling Pochettino they wouldn't let him overhaul the squad.
Spursy.
Duncan Ferguson: I wouldn't leave Forest Green for Everton or Real Madrid | Football News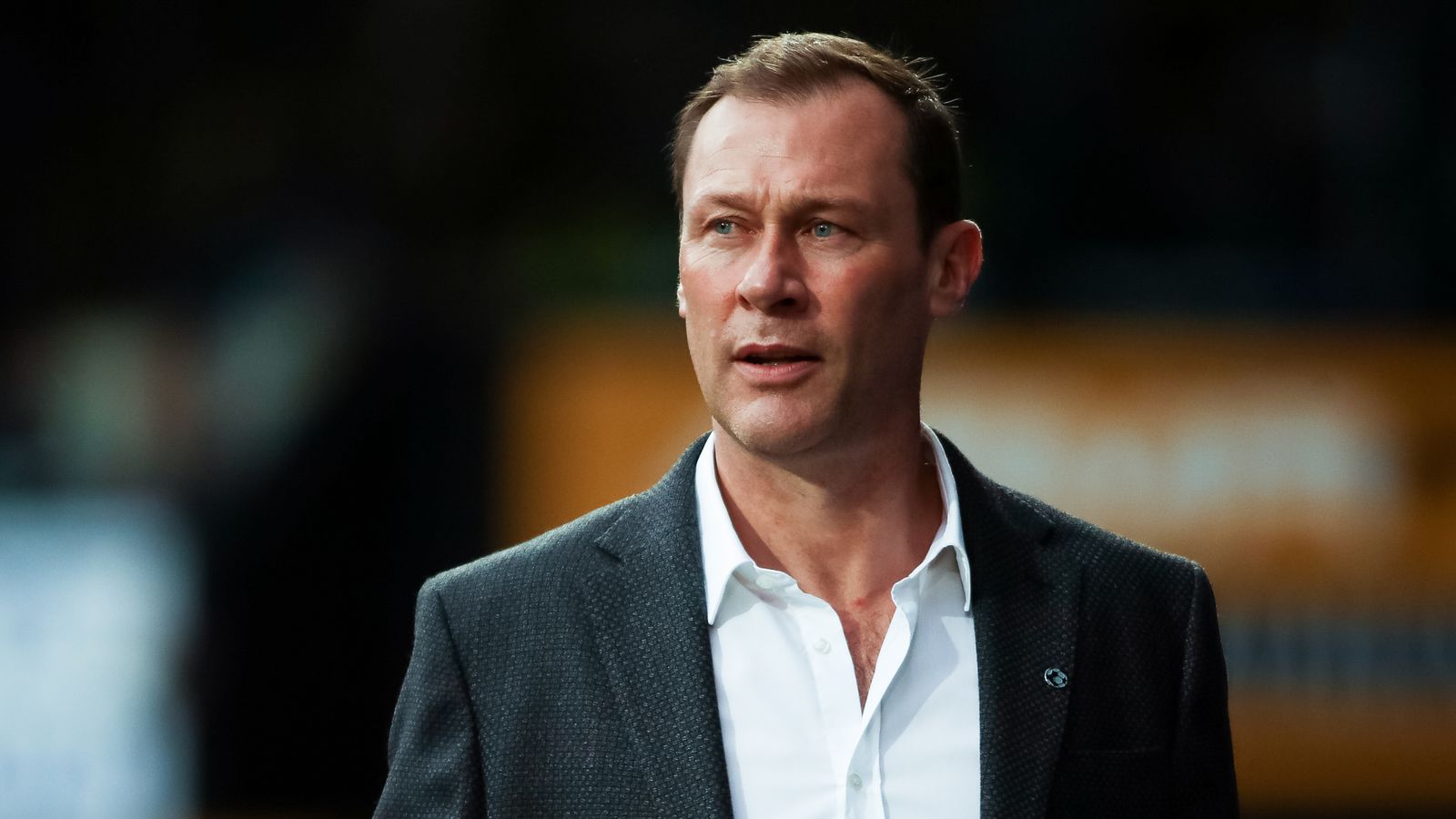 Duncan Ferguson spent years as part of the backroom staff under several managers at Everton.
On two occasions he also took charge of the club on a caretaker basis, but was overlooked for the job permanently last season in favour of Frank Lampard.
Now, at 51, he has struck out on his own, and in January he took on his first permanent managerial role in charge of Forest Green in League One.
It has not been an easy start. There have been just two points collected from his first nine games in charge. Rovers lie bottom of the third tier, and are heading back towards League Two at the first time of asking after winning promotion last season.
But Ferguson was handed a five-and-a-half year contract by owner Dale Vince, and he is committed to building the club in the long-term.
Here, he spoke to Sky Sports pundit and former Everton team-mate Andy Hinchcliffe about not getting the Toffees job, his aims for Forest Green and more…
On his disappointment at not getting the Everton job
"I was considered for it. I went for an interview but I was unsuccessful, unfortunately. That was disappointing because you obviously want to be the manager of the club that you love and I felt like I deserved a chance at that and to take the team through to the end of the season.
"But the club brought in Frank Lampard, a man I have a lot of respect for. And to be fair he steadied the ship and helped the club avoid relegation.
"I was disappointed I wasn't given that chance, but it is what it is. The club made a decision and it was the right one."
On his long-term plans for Forest Green, and trying to attract Messi!
"I'm not sure I needed convincing but [me and the owner] definitely needed to have a chat about where the club was going, and what he saw as the vision of the club. Obviously it's come a long way in the last four or five years.
"When I spoke to him I liked him right away. My first impressions were good and he told me where he wants the club to go. He offered me a long contract, and that showed his confidence in me.
Highlights of the Sky Bet League One match between Plymouth Argyle and Forest Green Rovers

"Obviously things aren't going too well for us right now, and we might have to take a step back, but hopefully we'll come forward again. We want to be in the Championship. That's the aim. It's where we want to be, and where I want to be as coach.
"If you've got strong views on the environment you might want to come here. I wonder if Messi has strong views on the environment! He could come here, couldn't he."
On his commitment to the club
"I love Everton, but I'm at Forest Green. The owner knows I'm a man of my word, and I've told him I won't be going anywhere unless he tells me. And that's it.
"It doesn't matter if Everton come in for me tomorrow, or Real Madrid come in for me next week. I will not be leaving this club. That's an absolute fact.
"He showed faith in bringing me to the club and he gave me a big contract. He showed that loyalty to me, and I'll show that loyalty back to him."
On Everton's relegation battle and Dyche
"I thought Frank was one of the best I've ever worked with. He was absolutely fantastic, and his presentations and the way he spoke to players was the best I've ever seen.
"Obviously I keep an eye on the results and it looks like Sean is pulling it around. I can see why Everton went for him. He's been there and done it.
"He's got that experience. He'll set them up how he thinks is right. He's got a few good results recently and I'm sure Everton will be safe this season."
Jim Crawford: Republic of Ireland U21s boss angered after 'uneducated' trolls racially abuse U15 players | Football News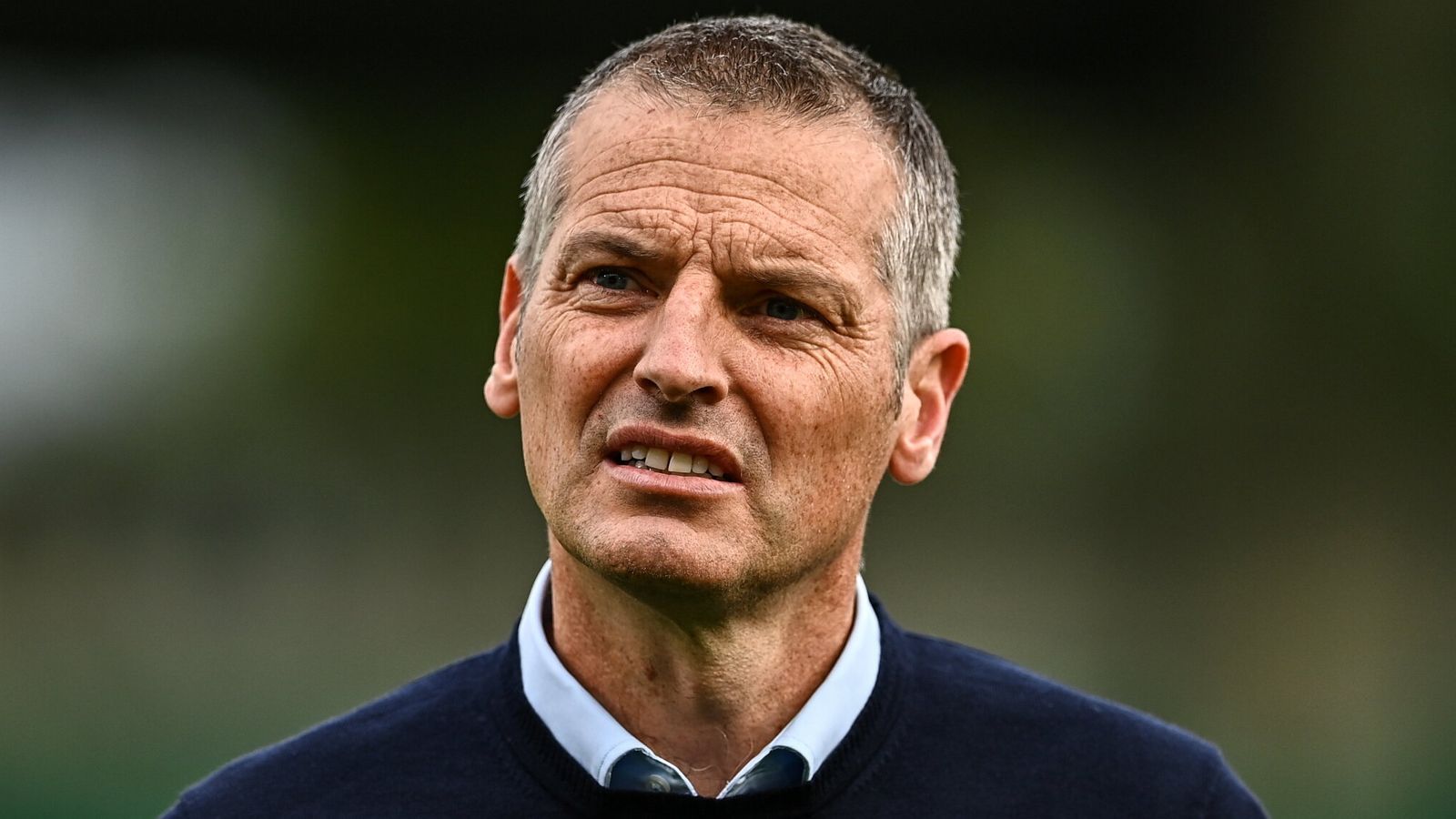 Republic of Ireland U21s boss Jim Crawford has hit out at the "uneducated" trolls who sent "unacceptable" online abuse to members of the country's U15s squad.
The Football Association of Ireland has condemned the attacks on multiple platforms, which came after the U15s boys' team's back-to-back 6-0 victories over Latvia earlier this week, as "vile and horrific" and is working with police and social media companies to identify and deal with those responsible.
Crawford, who was preparing his team for Sunday's friendly against Iceland in Cork when the news broke, could not contain his anger.
He said: "I just want to get it out there that there's certainly no place for racism in sport, in society.
"It comes from a minority, it comes from uneducated people and it comes from social media platforms where people can disguise their names, their identity. The unfortunate thing is that they have a platform.
"To hear that this morning, it just makes you angry. I just think it's time that we all just work together on this and stamp it out because it's unacceptable."
The incident comes at a time when Stephen Kenny's Ireland squad, which will face France in a Euro 2024 qualifier on Monday evening, mirrors the country's diversity, with striker Chiedozie Ogbene, the first African-born player to represent the nation at senior level, Andrew Omobamidele and Adam Idah all of Nigerian heritage.
Crawford added: "These same people will be cheering goals if Chieo scores, Adam Idah scores, do you know what I mean?
"I just don't know. Well, I do know. They're ignorant, they're uneducated, but they have to hide behind these fake accounts.
"It goes for racism, bullying and I do think social media companies have got to do something about this. They've got to do it because certain people think it's a laugh and a joke, but it's not, it's a lot deeper than that."
An emotional Crawford continued: "I've worked in the FAI now a long time and I know the work that development officers do on the ground, getting into schools, putting on Show Racism the Red Card programmes, and I've been involved in that myself.
"It's something that I'm very strong about and every school I've been to, I've got the buy-in. But it's just the minority, you know? It's just a minority.
"I've run so many programmes with black kids loving football, and then I hear this goes on, you know?"
Hate Won't Win
Sky Sports is committed to making skysports.com and our channels on social media platforms a place for comment and debate that is free of abuse, hate and profanity.
For more information, please visit: www.skysports.com/againstonlinehate
If you see a reply to Sky Sports posts and/or content with an expression of hate on the basis of race, sex, colour, gender, nationality, ethnicity, disability, religion, sexuality, age or class, please copy the URL to the hateful post and screengrab it and email us here.
Tommy Fury open to Jake Paul rematch and blames Oleksandr Usyk for collapse of Tyson Fury fight | Boxing News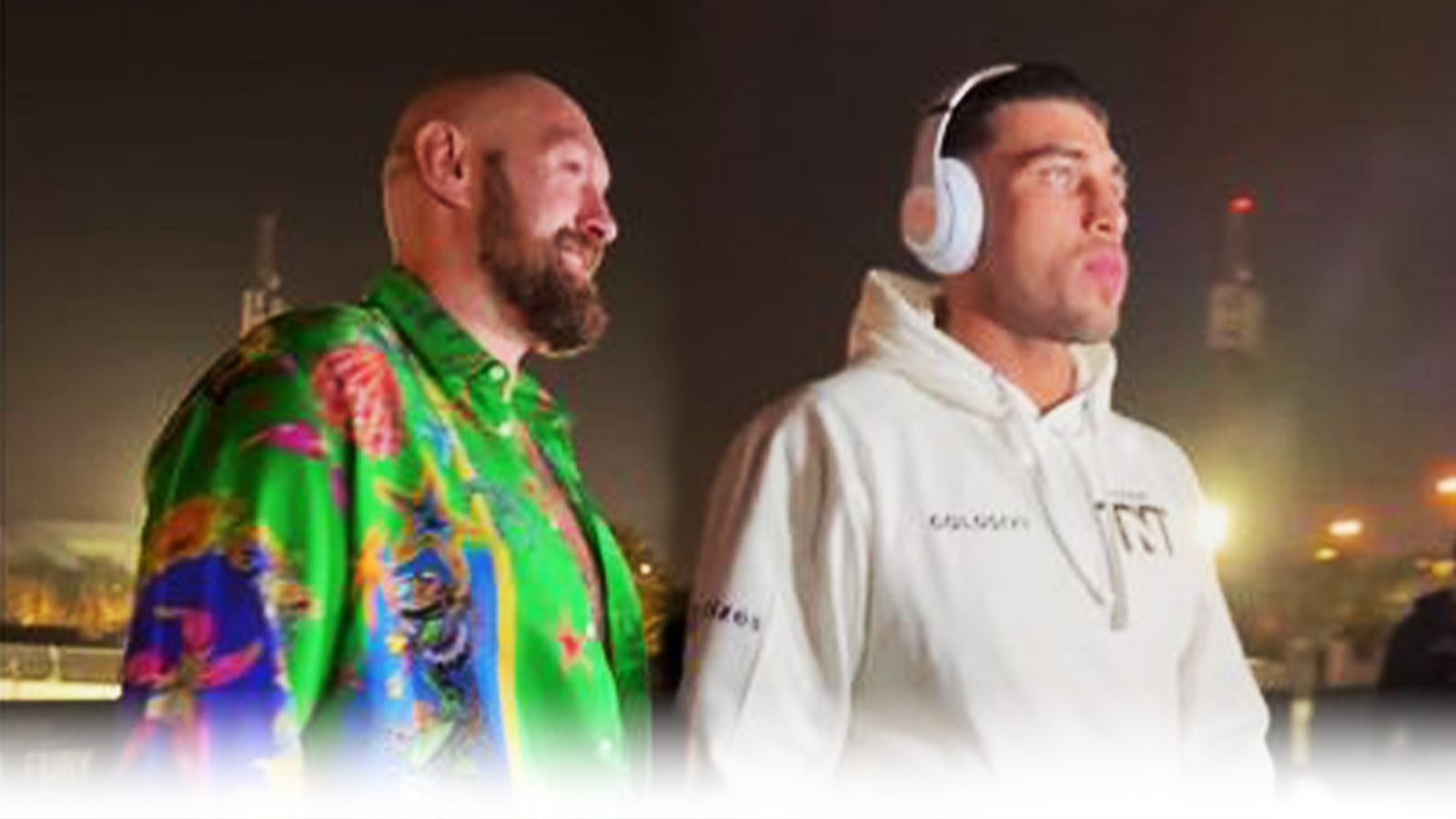 Tommy Fury is open to a rematch with Jake Paul and says Tyson Fury is not to blame for the Oleksandr Usyk fight being called off.
The 23-year-old beat YouTuber-turned-boxer Paul in a split-decision fight on February 26 in Saudi Arabia, and, speaking on Soccer AM, Fury said he is open to a rematch.
He said: "I'm down for a rematch. I will fight him tomorrow. Does he want it? I'm not so sure. The next fight I will take will be bigger than Jake Paul."
Tommy was also asked about his brother, after plans for Tyson to fight Usyk for all four major heavyweight titles imploded, and he thinks the fight will happen at some stage.
"Having somebody who is the best in the world and in my opinion the best to ever do it, having him there is a privilege," he said.
A heavyweight title clash between Tyson Fury and Oleksandr Usyk is off – relive the recent social media war of words between the two as a fight was seemingly on the cards

"He [Tyson Fury] does not like Usyk at the minute. There is a lot of politics in boxing. The reason why this fight isn't getting made isn't down to Tyson at all.
"He will fight any man, he doesn't fear any man, especially not a cruiserweight who can't do anything anyway. He is too small. It's not Tyson's fault. All these fights will happen, but it takes a while to get made."
Tommy also added that the Paul fight was difficult because of the untraditional style of the 26-year-old.
"It's difficult because he is a big, strong man, but I knew there was nothing he can do. Anybody can go in there and fight," he said.
Tyson Fury gives his reaction to the fight between brother Tommy Fury and Jake Paul, with the WBC heavyweight world champion keen for a rematch

"I'd sooner fight a legit experienced fighter because it would be easier. Fighting guys like that who are erratic and throwing punches from different angles, they don't know what they are doing, and it makes them awkward. It's a difficult challenge, but I got him with the sweet science.
"It was very frustrating because there were two setbacks and two cancelled fights. All that time when it looked like it was my fault because I knew I could beat him.
"When everything was getting made and said, there was a bit of pressure. On the night, I didn't feel anything because there comes a certain stage where it just gets too big."