Antonio Conte: Jamie Carragher says Tottenham boss 'wants to be sacked' after post-match rant at Southampton | Football News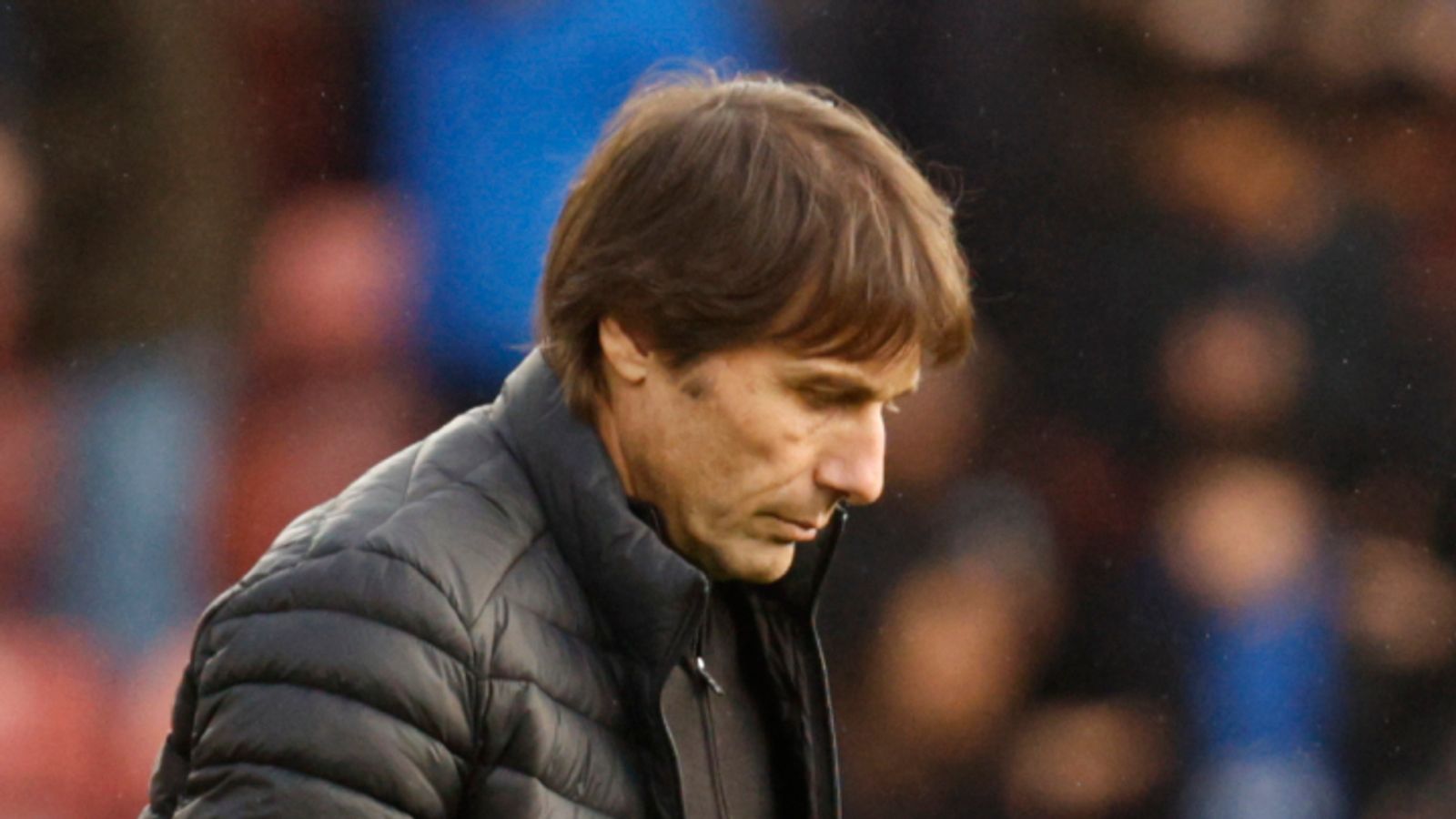 Jamie Carragher believes Tottenham boss Antonio Conte wants to be sacked, while Jamie Redknapp feels the Italian's position is becoming untenable following his extraordinary rant after their 3-3 draw at Southampton.
A furious Conte called his Spurs players "selfish", criticised their underachievement and attacked the club's ownership in an astonishing outburst after his side threw away a two-goal lead at bottom side Southampton.
"Conte wants to be sacked in this international break," Sky Sports pundit Carragher tweeted. "Spurs should just put him out of his misery and do it tonight."
Watch Tottenham head coach Antonio Conte's furious post-match press conference after the 3-3 draw at Southampton

Tottenham's collapse at St Mary's caps off a miserable March after they were dumped out of both the FA Cup and the Champions League earlier this month to leave them trophyless since 2008.
Carragher added: "His point about Spurs not winning for a long time is right, but you don't speak about your own club like that.
"Especially when you're getting paid fortunes by them! The improvement in Arsenal this season after finishing above them last season kills a lot of his arguments."
Redknapp: Conte's position is becoming untenable
Tottenham head coach Antonio Conte criticises his side after their late collapse at Southampton

Conte's Spurs contract expires this summer, but Redknapp feels the 53-year-old will struggle to make it to the end of the season despite Tottenham sitting fourth with 10 games to go
"It feels like his position is becoming untenable – I don't see where he goes from here," the former Spurs midfielder told Sky Sports.
"I felt he was talking his way out of a job after they lost to Nottingham Forest [in the Carabao Cup].
"Tottenham have a history of sacking managers, even before cup finals. When you start singling out players that's a sure-fire way to lose a dressing room.
"He's talking mainly about the owners having not when a trophy in 15 years since the current chairman has been in charge. They've had 10 or 11 managers. Great managers, but never won anything.
"He feels that whilst the owners are in charge are they ever going to buy the players you need.
FREE TO WATCH: Highlights from the 3-3 draw between Southampton and Tottenham in the Premier League

"I thought Conte might be the one to get the keys to the kingdom to buy the players he needs but I think lots of players have been forced upon him.
"Normally in his two or three year periods at clubs, he wins. Even he feels like he can't win at Tottenham. That is a sorry state."
Sky Sports News reported earlier this month Tottenham chairman Daniel Levy is under huge pressure to reappoint Mauricio Pochettino as Spurs manager, with several players and staff pleading with the Argentine to return and reinvigorate the club.
Melissa Reddy says Antonio Conte is to remain in charge at Tottenham for the near future, but explains the club understand things can change quickly in football

Redknapp added: "The chairman will be thinking whether this manager can galvanise this team to make top four.
"There are two really good managers out there. Do you go back to Pochettino? Or go for Thomas Tuchel?
"He'll [Daniel Levy] will stay there because he always stays there but maybe someone has to have a look at who is running the club because it's been a failure on the field. Off the field it's spectacular, but on it it's not been good enough."
O'Hara: Levy won't like Conte's interview | 'I'll be surprised if he makes next weekend'
Former Tottenham midfielder Jamie O'Hara was also in agreement with Carragher and Redknapp over Conte's position and feels Levy, who was in attendance at St Mary's on Saturday, will be unhappy with the Italian's comments.
O'Hara told Sky Sports: "I can't believe he's come out after a game and said that. I think it's shocking.
"I don't necessarily disagree with him on some of the things that he said in terms of desire and passion and players not playing for each other, but these things are said in the dressing room after the game, or on a Monday morning, or you speak to Daniel Levy.
"To come out publicly and totally criticise the whole football club I think is outrageous.
"The players are obviously going to hear that interview – he's bashed them. If you're digging them out in the media they will turn their back.
"For him to say 'they' and not 'we' that to me says potentially the players are not playing for him, he's looking for a way out.
"I don't think he necessarily wants to be there, and I think the club are going to have to make a huge decision.
"I don't think Daniel Levy is going to like that interview. If Conte makes next weekend I will be surprised. I think he is looking for a way out.
"He's talked about being selfish, but he is the one being selfish when you have talked about and are criticising everyone at the club apart from yourself.
"That to me screams alarm bells, and I think Levy will look at the comments he's made, because he's included Levy in those comments and say, 'Enough is enough, we can't have this from a Tottenham manager'.
"We all wanted it to work out and it hasn't and it's just getting a bit sour now.
"Maybe you look at it and go, 'If we can get a manager in next week like Pochettino, let's do it now, let's cut ties and move on'.
"You haven't got to pay him [Conte] out a four or five-year deal that he's signed. His contract is up at the end of the season, it's not going to cost a lot to let him leave, and by the sounds of it, he doesn't want to be there."
Hollie Doyle: Star flat jockey set for Friday return ahead of Lincoln meeting at Doncaster | Racing News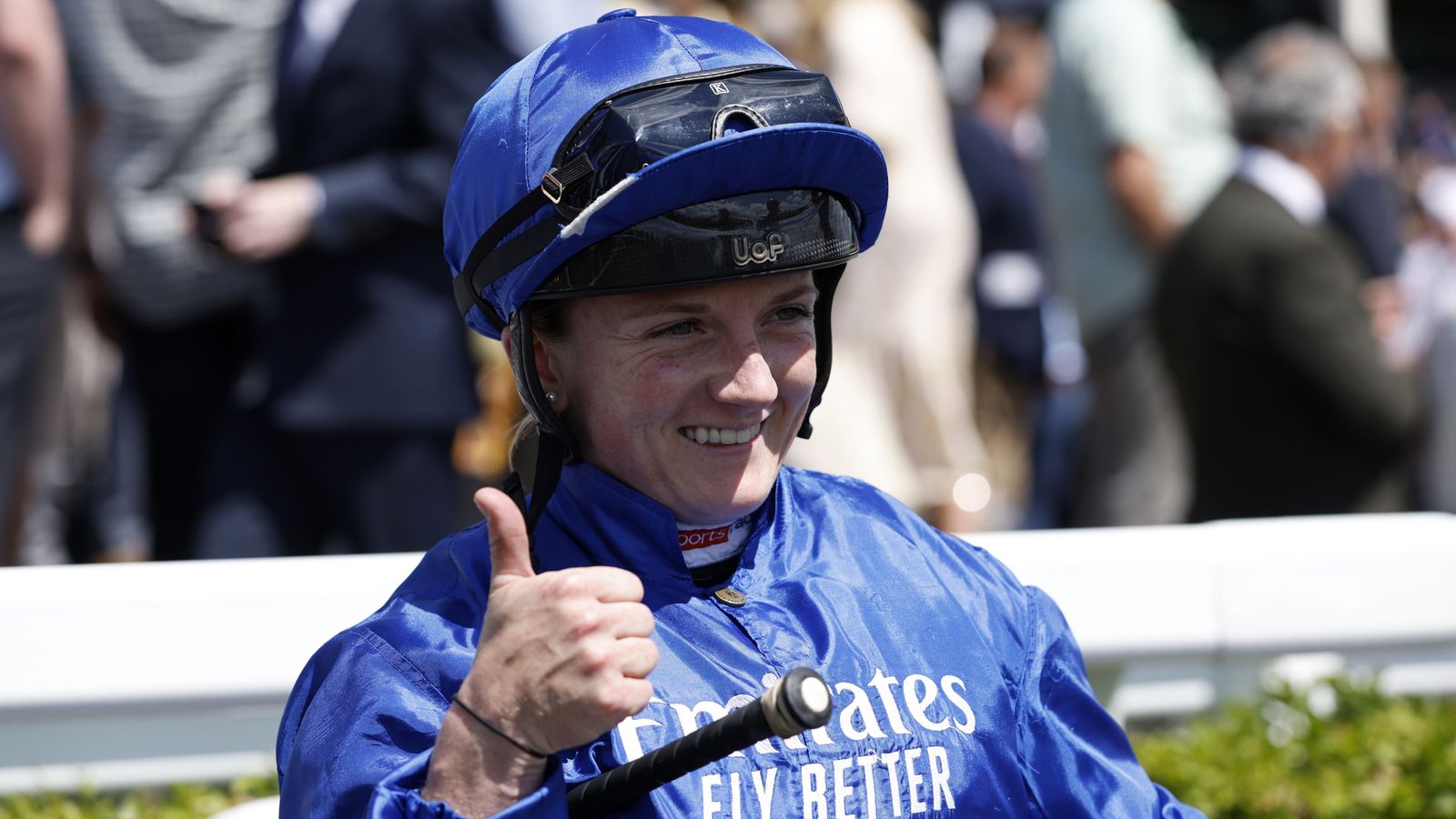 Leading flat jockey Hollie Doyle will make her return to riding on Friday at Newcastle ahead of this weekend's Lincoln meeting at Doncaster, live on Sky Sports Racing.
The Group One-winning rider has been out of the saddle since January following an elbow injury sustained in a fall at Wolverhampton.
Doyle enjoyed another memorable season in 2022 with over 150 winners, partnering Nashwa to a first Classic victory as well as landing another Royal Ascot success on Bradsell and further glory on star stayer Trueshan.
She is set to make her return at Newcastle, taking the ride on Rhythm And Hooves in the 5:50pm race, ahead of Saturday's opening flat turf meeting of the year at Doncaster.
Some of her rides include Richard Spencer's Revich in the lucrative Lincoln Handicap, as well chances on Wilderness Girl in the Cammidge Trophy and the classy Tempus in the Doncaster Mile.
"It's been a frustrating time on the sidelines, but it was great to receive the green light to return," said the Sky Sports Racing ambassador.
"I've been back at Oaksey House this morning, and the team there have been fantastic right the way through my recovery.
"I'll be riding out this week and am looking forward to getting back in the saddle at Newcastle on Friday and on Lincoln day at Doncaster and kicking on from there."
Watch every race from the Lincoln meeting at Doncaster this Saturday, exclusively live on Sky Sports Racing.
England Women: Sarina Wiegman recalls goalkeeper Hannah Hampton and defender Esme Morgan | Football News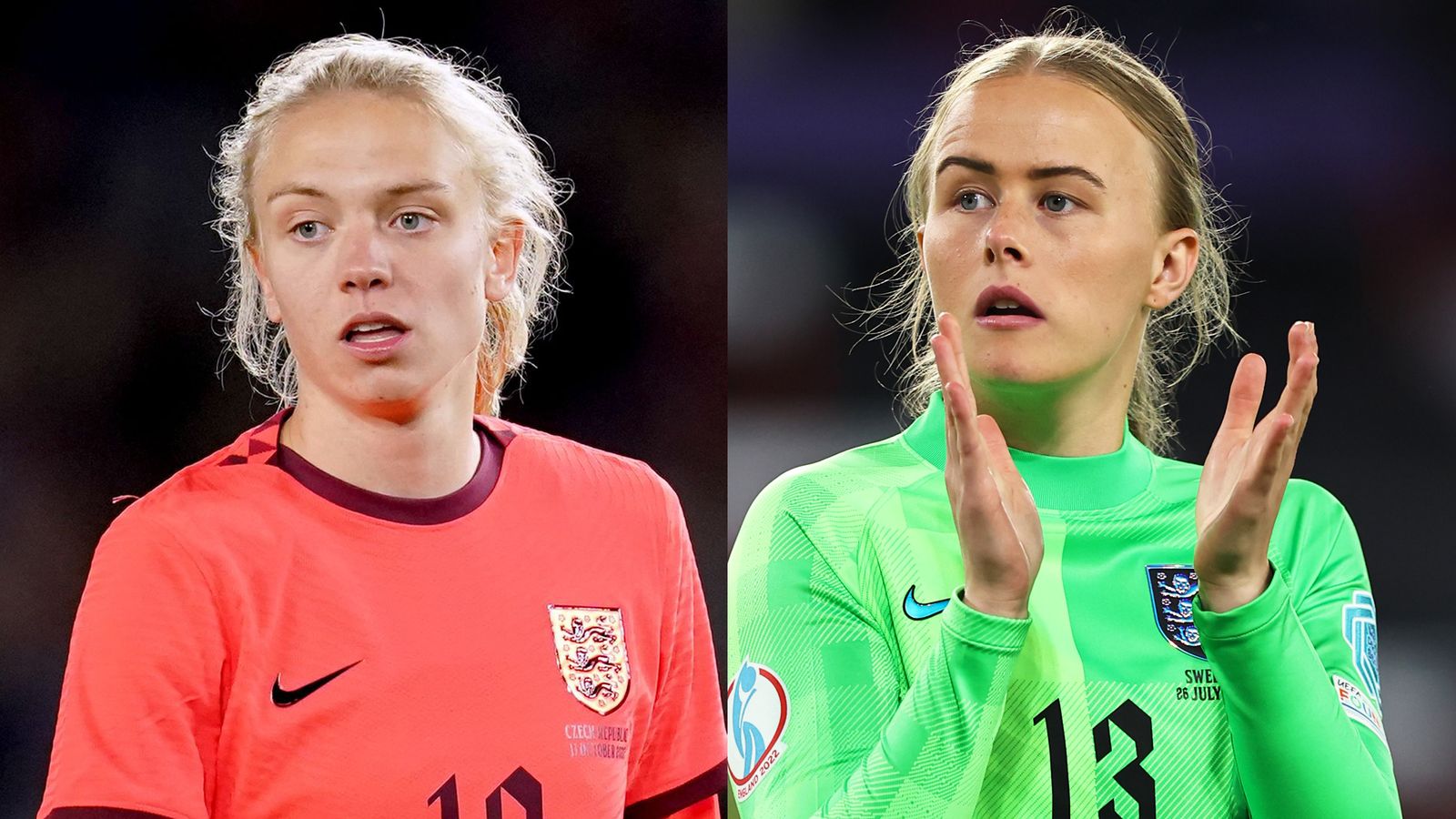 Sarina Wiegman has handed recalls to Hannah Hampton and Esme Morgan while uncapped Lucy Parker also returns to the fold as the Lionesses prepare for back-to-back fixtures against Brazil and World Cup co-hosts Australia in April.
Dropping out from February's squad are the injured Emily Ramsey along with Lotte Wubben-Moy, Katie Zelem and Ebony Salmon.
Chelsea forward Fran Kirby continues to be absent as she recovers from a knee injury, while Bethany England also misses out despite scoring five goals in six appearances for new club Tottenham.
Wiegman said: "We are getting closer to the World Cup and I can't think of two better games to assess our progress. After these games, there will be less than three months until we fly to the tournament and we must make every second on and off the pitch count.
"For us as a technical staff this will be the last chance to see the players within our England environment before we come together for the final preparation phase in June. And these two matches will be two real tests to see where we are at."
The Lionesses have not faced Australia since October 2018 when Kirby scored in a 1-1 draw at Craven Cottage.
The last meeting with Brazil was in October 2019 at the Riverside Stadium when Debinha scored twice for the visitors, before England's late consolation in a 2-1 defeat.
England squad in full
Goalkeepers: Mary Earps, Sandy MacIver, Ellie Roebuck, Hannah Hampton
Defenders: Millie Bright, Lucy Bronze, Jess Carter, Niamh Charles, Alex Greenwood, Maya Le Tissier, Esme Morgan, Lucy Parker, Leah Williamson
Midfielders: Laura Coombs, Jordan Nobbs, Georgia Stanway, Ella Toone, Keira Walsh
Forwards: Rachel Daly, Lauren Hemp, Lauren James, Chloe Kelly, Jess Park, Alessia Russo, Katie Robinson
Upcoming fixtures
April 6: England vs Brazil – kick-off 7.45pm, Women's Finalissima (Wembley Stadium)
April 11: England vs Australia – kick-off 7.45pm, friendly (Gtech Stadium)
Anthony Barry: Chelsea and Bayern far apart in agreeing compensation for assistant to join Thomas Tuchel's staff | Football News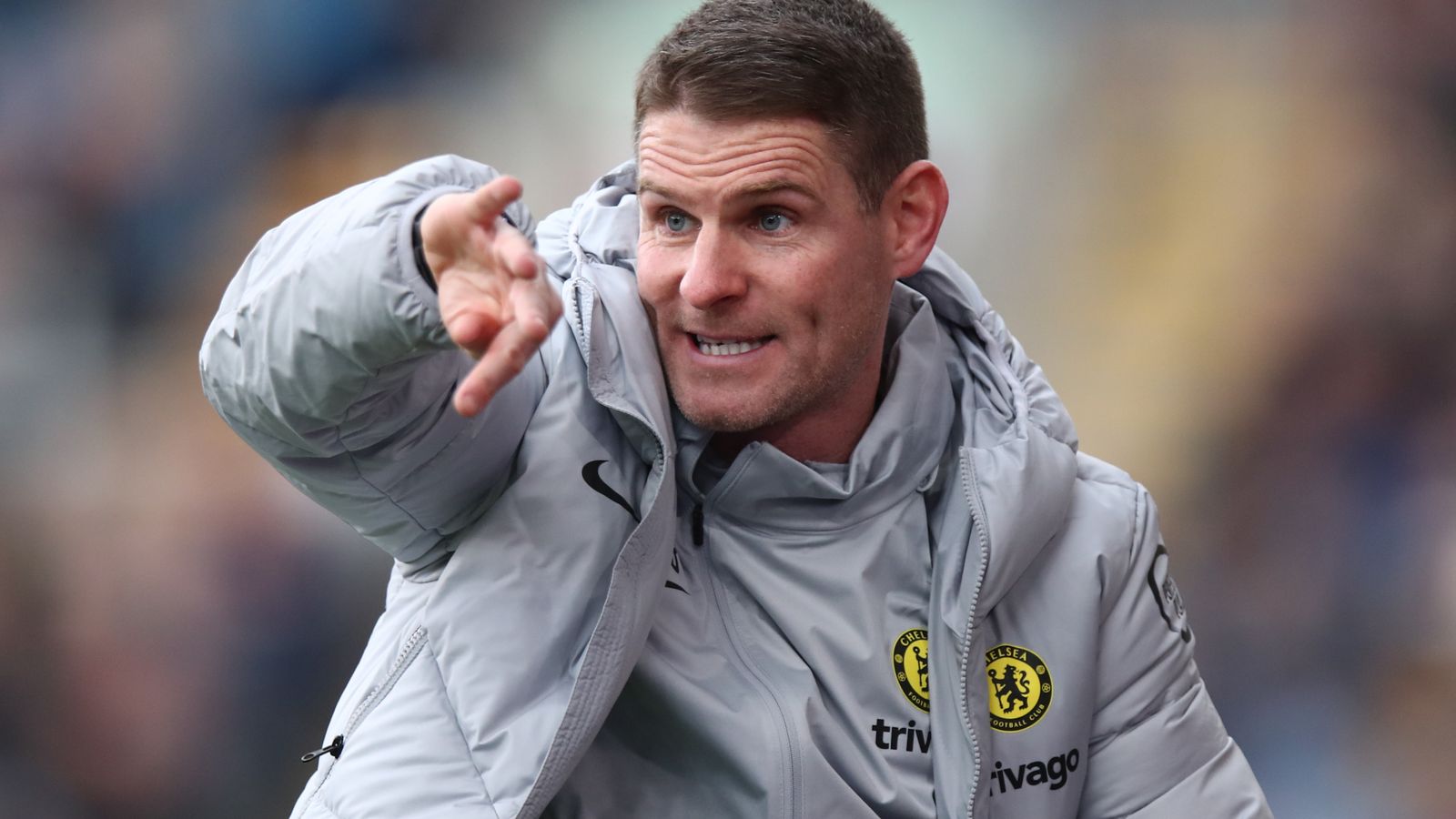 Chelsea and Bayern Munich remain far apart over agreeing compensation for Anthony Barry to join Thomas Tuchel's coaching staff.
Bayern have approached Chelsea about taking their assistant coach after Tuchel expressed an interest in bringing him into his new set-up.
Chelsea have made their position and expectations clear to Bayern for Barry to be released from his contract, and nothing has yet been agreed between the clubs.
But amid the uncertainty, Barry and Chelsea have agreed that he will not attend Cobham until the situation is resolved either way.
Chelsea have a list of potential replacements should he ultimately leave for the Bundesliga champions.
Speaking at his first press conference since becoming Bayern Munich boss, Tuchel said he wasn't expecting to be in his position, but believes his squad is one of the most talented groups in Europe

The Chelsea players return to training on Tuesday following international duty ahead of their clash with Aston Villa on Saturday at Stamford Bridge.
Barry is a highly thought-of coach who has also worked with Robert Martinez and the Belgium national team, the Republic of Ireland team under Stephen Kenny, and Paul Cook at Wigan Athletic before joining Chelsea in 2020.