Antonio Conte outburst: Tottenham boss tells board his fury was for players | Football News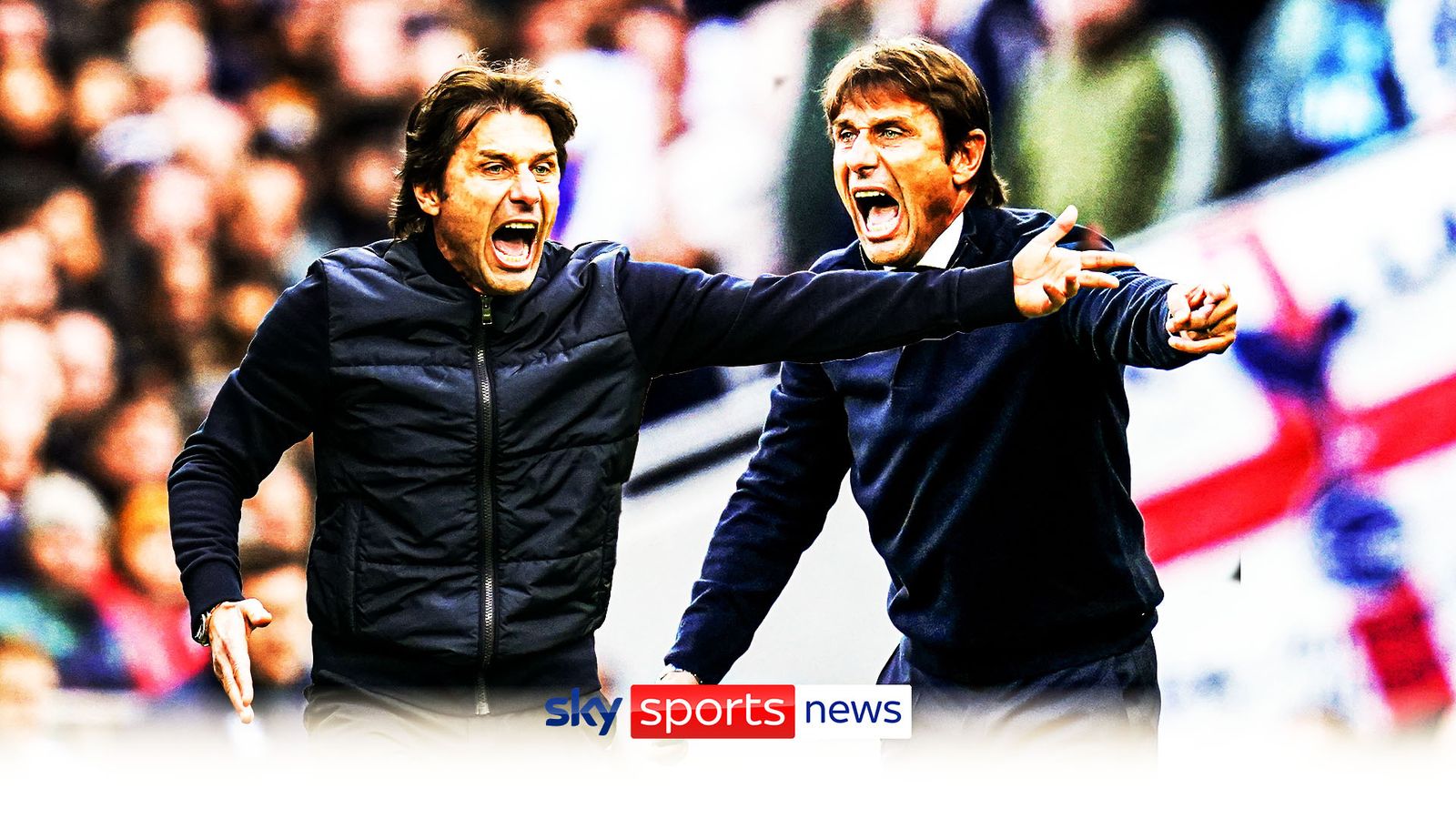 Antonio Conte has clarified to the Tottenham board that his furious outburst was aimed purely at the players and not the owner or the chairman.
It is business as usual at Tottenham despite an extraordinary rant in which Conte called his Spurs players "selfish" after his side threw away a two-goal lead at bottom side Southampton.
He also appeared to attack the club's ownership but it is understood Conte's clarification to the board pointed out he asked why only the club and managers take responsibility for not winning while the players get "alibis".
The quotes Conte has clarified with the board…
"The club has the responsibility for the transfer market, every coach that stayed here has the responsibility. And the players? The players? Where are the players?
"Twenty years there is the owner and they never won something but why? The fault is only for the club, or for every manager that stay here?
"You are finding an alibi, another alibi. You try to find an excuse for the players. OK, continue to do this, to find an excuse for the players. You do only this! You do only this. Excuses for the players. 'But the players, maybe, my future, then we lost confidence, they lost spirit, they lost being a team'. Excuses. Excuses. Excuses. Try to protect them every time."
Players and staff are currently on a pre-scheduled two days off and will report back to the training ground on Tuesday, which would have been the case regardless of the result.
There has been no public reaction from the players in response to Conte's comments as yet, with Cristian Romero and Pedro Porro the only players to have posted on social media since the outburst.
Sky Sports' Jamie Carragher said he believed Conte wants to be sacked following the Italian's rant, while Jamie Redknapp feels the Italian's position is becoming untenable.
Conte's Spurs contract expires this summer, and Sky Sports' Gary Neville said he would "keep him right where he is and make him do his job".
Sky Sports News reported earlier this month that Tottenham chairman Daniel Levy is under huge pressure to reappoint Mauricio Pochettino as Spurs manager, with several players and staff pleading with the Argentine to return and reinvigorate the club.
Tottenham's collapse at St Mary's capped off a miserable March in which they were dumped out of both the FA Cup and the Champions League to leave them trophyless since 2008.
'His position is becoming untenable' – Jamie Redknapp and Karen Carney dissect Conte's outburst

Analysis: From 'glory game' to 'blame game'
This was supposed to be a season when Spurs built on the progress made last season, but it has been a disappointing campaign and the latest low point was throwing away a 3-1 lead at Southampton on Saturday.
That appeared to be the final straw for Conte and he did not hold back in his post-match press conference. But who is really to blame for what's gone wrong this season?
Here, Sky Sports News reporter Michael Bridge dissects that question from three different perspectives – Conte, the board and the fans.
Antonio Conte
Conte got pretty much everything off his chest in front of the media on Saturday. We've seen it before, of course. Conte has a track record of speaking his mind to journalists when he was manager of Juventus, Inter Milan, Chelsea and Italy.
We got a glimpse of what was to come when he questioned whether he was the right man for the job after the 1-0 defeat at Burnley in February last year. He later admitted that those comments were meant to challenge the players but Saturday felt more personal.
The big question is what the club hierarchy will make of his comments. Conte has consistently told reporters he has honest with the board, telling them what needs to be done for the club to take that next big step.
It was clear on Saturday that he is frustrated that his players often appear to get a free pass when it comes to criticism in the media but questioning their commitment could be a dangerous game despite the fact many Spurs fans think there are players at the club who are just not good enough.
Conte can point to injury problems as part of the reason for what's gone wrong this season. Serious injuries to Hugo Lloris and more importantly Rodrigo Bentancur have not helped but every manager has to put up with players being out.
He can also point to the fact that last season's Golden Boot winner Heung-min Son has scored just six times this season.
Harry Kane is always going to get you goals but Conte knows a successful team cannot rely on just one key player no matter how good he is.
Any review of Conte's own performance this season has to acknowledge it has been a very tough campaign for him on a personal level. He has lost three close friends and had gallbladder surgery.
Only he seems to know if he will sign a new deal, but that's looking extremely unlikely right now.
Conte's rant analysed: 'He's lacking self-awareness'

The Board
Daniel Levy is a big fan of Conte. At the staff Christmas party, his name was mentioned throughout his speech.
It was all so positive but that seems like a long time ago now.
The board have always been were aware Conte does not like to work with long contracts and the mutual view was they would discuss an extension during this season, a season that promised so much.
Spurs were third favourites for the title last summer and they deserved to be after such a promising end to last season – three wins in a row including beating Arsenal 3-0. Levy has every right to look forward to the following season knowing he had one of the most respected and successful coaches in football in his dugout.
Of course Levy and the board have faced criticism about transfer spend and policy but they would argue that they have backed Conte. Richarlison arrived for big money from Everton, Yves Bissouma was a key player at Brighton and Conte wanted Ivan Perisic, but despite all that you could argue the most successful signing from last summer has been back-up goalkeeper Fraser Forster.
For all the money that has been spent, the defence looks woefully lacking in quality and when first-choice centre-back targets were unavailable last summer, Clement Lenglet was brought in on loan and he has failed to convince.
Fans often blame the club's leadership for the fact Spurs have won just one major trophy during Levy's time, but previous managers – plus Conte – are also to blame, especially when it comes to questionable team selection in major semi-finals and finals.
The Fans
Just when Spurs fans thought they were heading for a relaxing two weeks off during the international break, it's all suddenly all doom and gloom again. The club who were famous for the glory game are playing the blame game again.
It is amazing to think Spurs were seconds away from going into the break third in the Premier League but woeful game management when 3-1 up and a controversial penalty changed all that.
FREE TO WATCH: Highlights from the 3-3 draw between Southampton and Tottenham in the Premier League.

Many fans now think finishing in the top four would not be enough to make up for a disappointing and dispiriting campaign. You don't get a trophy for finishing fourth and the FA Cup defeat at Sheffield United last month was one of the defining 90 minutes of the season.
Some Spurs supporters think Conte was right to speak out on Saturday. They say his criticism of the players and the board was long overdue. However, there are also many fans who believe Conte is paid more than enough to accept responsibility, change formation and get more out of the squad.
One issue all supporters can agree on is that Conte's contract coming to an end this summer has played a big part in the uncertainty hanging over the club.
How can you expect to build when the man in charge has no intention of committing his future to the club? How can you be working on summer transfers when nobody knows if Conte is staying or going?
Spurs fans used to mock Mikel Arteta's "trust the process" mantra at the start of his time as Arsenal manager, now they're envious of that very process.
On the day Beyoncé is due to play at what used to be called White Hart Lane, Arsenal could be parading the Premier League trophy down the road.
Ten months ago, Spurs beat Arsenal 3-0 at home. That is a very distant memory now.
As the red half of North London goes from strength to strength, Daniel Levy & Co are having to draw up contingency plans for yet another rebuild – and their 13th manager in 20 years.
Tommy Fury open to Jake Paul rematch and blames Oleksandr Usyk for collapse of Tyson Fury fight | Boxing News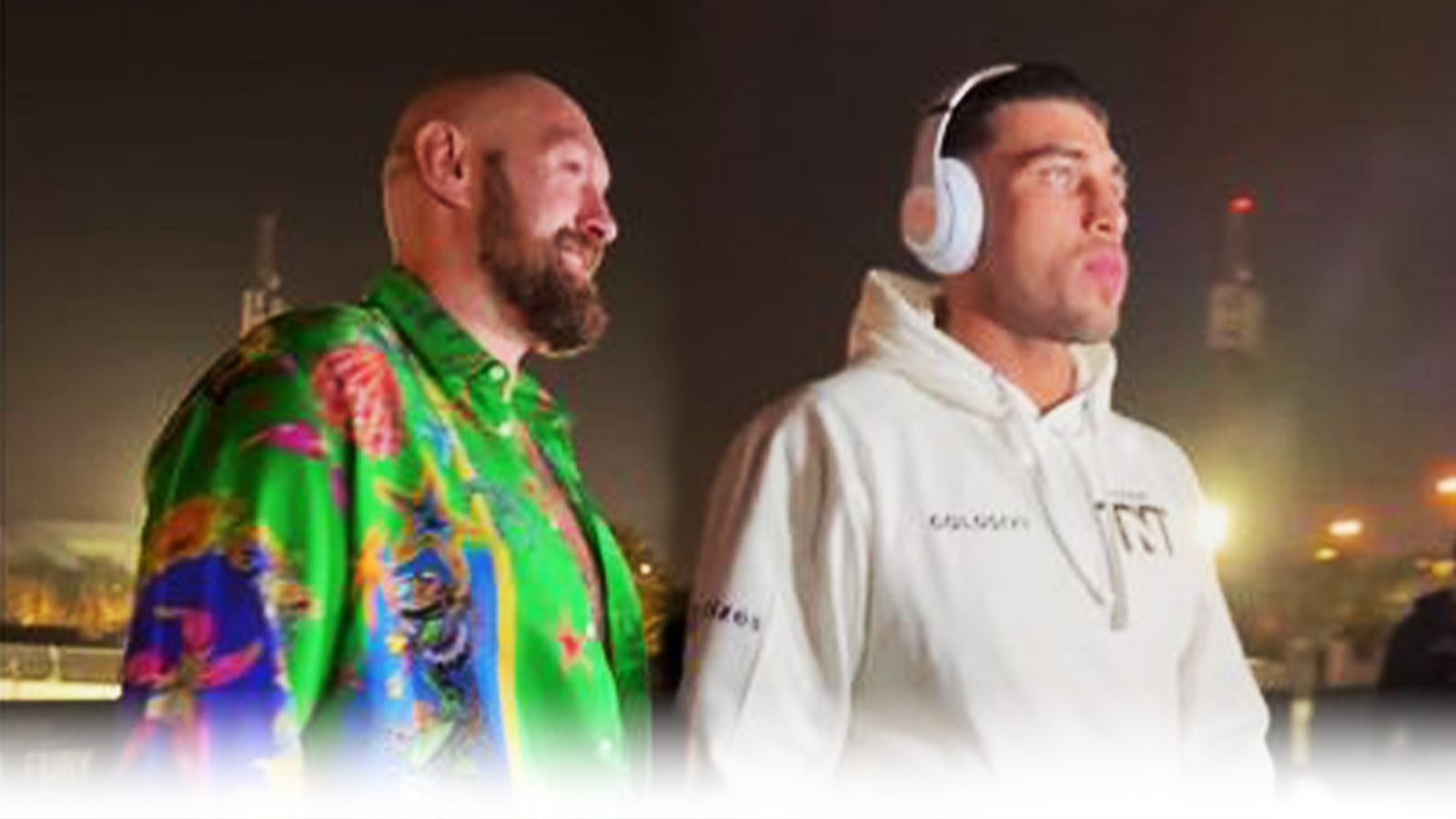 Tommy Fury is open to a rematch with Jake Paul and says Tyson Fury is not to blame for the Oleksandr Usyk fight being called off.
The 23-year-old beat YouTuber-turned-boxer Paul in a split-decision fight on February 26 in Saudi Arabia, and, speaking on Soccer AM, Fury said he is open to a rematch.
He said: "I'm down for a rematch. I will fight him tomorrow. Does he want it? I'm not so sure. The next fight I will take will be bigger than Jake Paul."
Tommy was also asked about his brother, after plans for Tyson to fight Usyk for all four major heavyweight titles imploded, and he thinks the fight will happen at some stage.
"Having somebody who is the best in the world and in my opinion the best to ever do it, having him there is a privilege," he said.
A heavyweight title clash between Tyson Fury and Oleksandr Usyk is off – relive the recent social media war of words between the two as a fight was seemingly on the cards

"He [Tyson Fury] does not like Usyk at the minute. There is a lot of politics in boxing. The reason why this fight isn't getting made isn't down to Tyson at all.
"He will fight any man, he doesn't fear any man, especially not a cruiserweight who can't do anything anyway. He is too small. It's not Tyson's fault. All these fights will happen, but it takes a while to get made."
Tommy also added that the Paul fight was difficult because of the untraditional style of the 26-year-old.
"It's difficult because he is a big, strong man, but I knew there was nothing he can do. Anybody can go in there and fight," he said.
Tyson Fury gives his reaction to the fight between brother Tommy Fury and Jake Paul, with the WBC heavyweight world champion keen for a rematch

"I'd sooner fight a legit experienced fighter because it would be easier. Fighting guys like that who are erratic and throwing punches from different angles, they don't know what they are doing, and it makes them awkward. It's a difficult challenge, but I got him with the sweet science.
"It was very frustrating because there were two setbacks and two cancelled fights. All that time when it looked like it was my fault because I knew I could beat him.
"When everything was getting made and said, there was a bit of pressure. On the night, I didn't feel anything because there comes a certain stage where it just gets too big."
Ruben Neves is carrying Wolves and deserves to be playing in a better team | Football News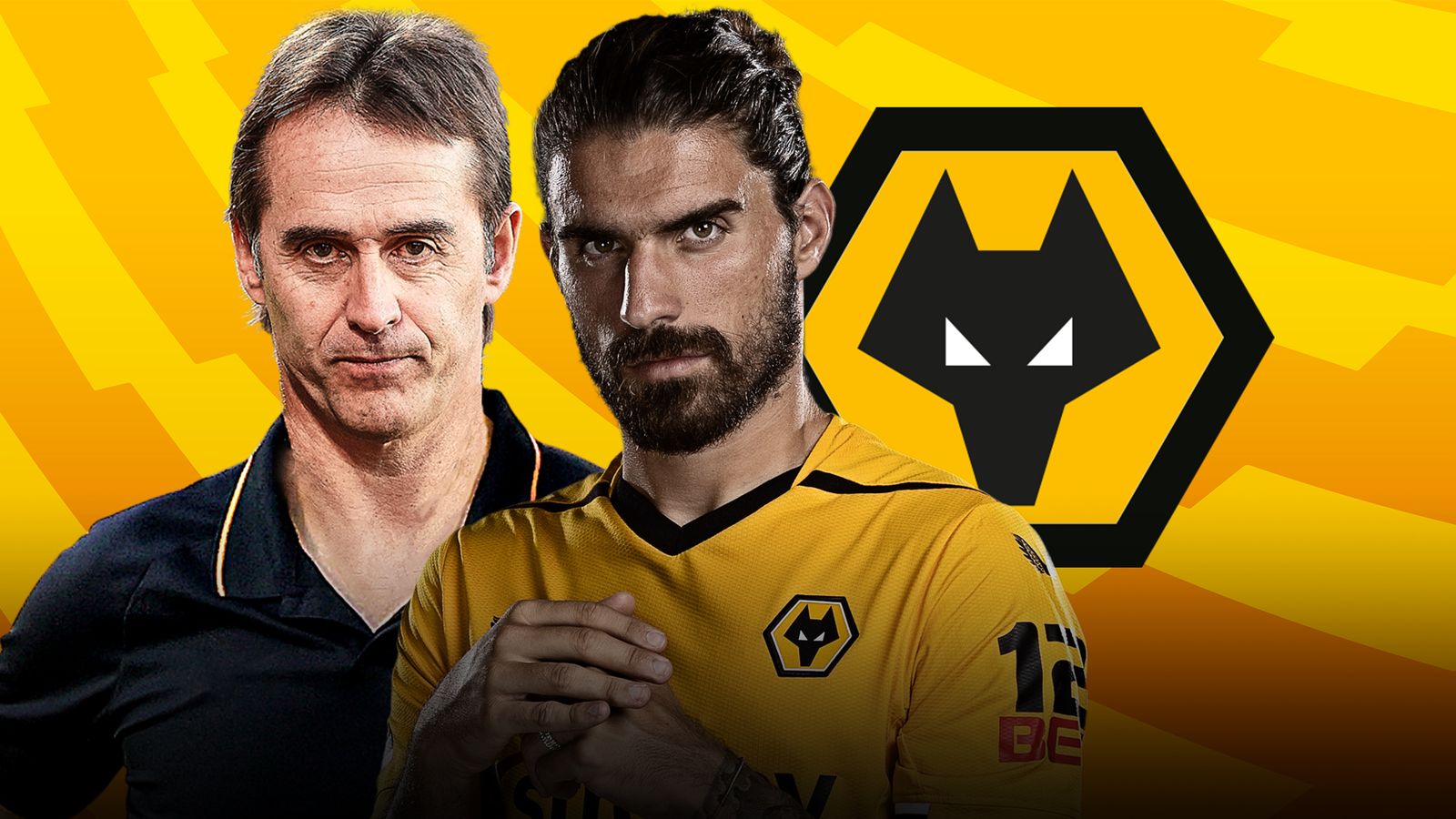 Ruben Neves appeared to have tears in his eyes as he bade an emotional farewell to the supporters after his team's final home game against Norwich last May. It seemed inevitable that it would be his last appearance at Molineux in a Wolves shirt.
But the anticipated summer move did not materialise. In terms of revenue, Wolves now rank among the 30 richest clubs in the world. The economics of modern European football mean that only a dwindling number of teams are able to afford a player like Neves.
He waited and he waited but the transfer puzzle was never solved. Had Frenkie de Jong left Barcelona for Manchester United perhaps that would have sparked a chain reaction, earning Neves the Champions League move that his performances deserved.
Instead, Wolves fans have been treated to a sixth season – and it has been a treat. Do not make the mistake of thinking that Neves has stagnated at Molineux. He should not be typecast as a mid-level Premier League player. He is playing better than ever.
This has been a difficult season for Wolves. They were bottom of the table at Christmas. But the captaincy has brought out the best in Neves. He has emerged as the team's leader, taking his role to heart – as any referee dealing with his chatter would attest.
It would have been easy to sulk, to behave as if life at the lower end of the Premier League was beneath a man of his talents, but he has done the opposite. Neves has seemed to take a perverse pleasure in proving that his commitment to the cause is still strong.
The problem for him and for Wolves is that his quality is not matched by those around him. Against Leeds last time out, all momentum was lost following his substitution because of a calf problem. Even with him, Wolves are not great. They are miserable without him.
It is why, in a twist on the norms of modern football, few Wolves fans would begrudge Neves his move. Having already made more appearances for the club than any continental European in the club's history, he had provided more than enough memories.
Nobody has started more Premier League games for Wolves. Of course, the story began before that when he was the club's player of the year in winning promotion from the Championship. His outrageous volley against Derby was the goal of the season.
It was one of six goals from outside the area in that first season, his reputation forged. Nine more have followed since, from his free-kick that marked Wolves' return to the Premier League against Everton to the arrowed shot into the bottom corner against Newcastle.
The data scientists will tell you that Neves' long-range shooting is the low-percentage option. They point out, a little joylessly, that there are more efficient ways to use the ball. To which the only reasonable reply is, have you seen the options ahead of him?
One suspects Neves would be able to make the adjustment if there was an Erling Haaland in the box to receive the pass. Indeed, having just turned 26, it is worth remembering how much he has already adapted his game, despite being a precocious talent as a teenager.
This is a player who was involved in a Champions League quarter-final for Porto against Bayern Munich just one month after his 18th birthday. Late that year, he became the youngest man to captain his team from the start of a Champions League match.
The coach who entrusted him with that duty was a certain Julen Lopetegui. Reunited in Wolverhampton, the experienced former Real Madrid boss explains not only what he recognised in Neves that day – but the trait that has allowed him to progress ever since.
"He started with me when he was 17," Lopetegui tells Sky Sports. "When he started playing he showed one important characteristic that was key for a player. It is not just how you play but how you learn. His character is such that he tries to learn more each day.
"This is his character."
Upon his arrival in England, the expectation was that Neves would be a playmaker. He has delivered on that score, displaying a range of passing that sets him apart. No midfielder has completed more long passes in the Premier League these past five seasons.
But he has become a different player to the one who broke through under Lopetegui at Porto, surprising many with his appetite to hunt down the ball. That was a non-negotiable in the Championship and his 42 appearances that season helped set him on a new path.
Tackling has become a strength. Only four midfielders have made more of them in the Premier League this season. He ranks third for interceptions too. Joao Palhinha tops the former list, while it is Idrissa Gueye and Cheick Doucoure who top the latter.
These players have a very different profile.
They cannot pass a ball like Neves.
Even that old line about him not scoring from inside the box no longer applies. As Wolves countered on Liverpool late in the game at Molineux last month, it was Neves who was bursting beyond the backtracking midfielders to apply the finish from close range.
FREE TO WATCH: Highlights from Wolves' Neves-inspired win over Liverpool

The arrival of Mario Lemina at Wolves has allowed him more freedom to roam into other areas and highlight the full range of his talent. This, remember, a season that had begun with him being asked to play in the centre of defence under Bruno Lage.
He has improved in tight spaces. Neves ranks fourth in the Premier League for the most passes played when put under pressure by an opponent. It is indicative of a player still adding to his game. For Lopetegui, who has followed his progress, that is not a surprise.
"These kind of characters are smart," he adds. "If you are smart and you are open, you are going to learn and the years will go in your favour. The other way around and it goes the opposite. That is why it is about his quality but it is also about his character.
"That is key in the progress of young players."
Neves continues to make that progress and it is natural to wonder how far it could yet take him. One of the quirks of his time at Wolves is that, despite being one of the team's outstanding players throughout their Premier League run, he has seen others move on.
Diogo Jota went to Liverpool. Adama Traore was loaned to Barcelona. Even Matt Doherty left for Tottenham before joining Atletico Madrid. Now, reports are linking midfield partner Matheus Nunes with Liverpool. Neves has been better than all of them.
"I thought Ruben Neves would be at Wolves for a couple of seasons and then move on to a Champions League club and I am surprised he has not made that move, for whatever reason," said Jamie Carragher, speaking on Friday Night Football recently.
"You look at him, what he was doing at Porto, captaining that team at such a young age, I thought it was a natural progression. It has not quite happened yet but he is a player you look at and think can he make that next step and I am convinced that he can."
Gary Neville agreed with that assessment, going even further in his praise. "He has been at Wolves quite a long time," he added. "I genuinely believe that Ruben Neves could go and sit in any midfield in Europe in any team in any league and be comfortable."
If that chance finally comes, expect Neves to seize it.
Jeff Bezos, Trump, and people 45+ who had things handed to them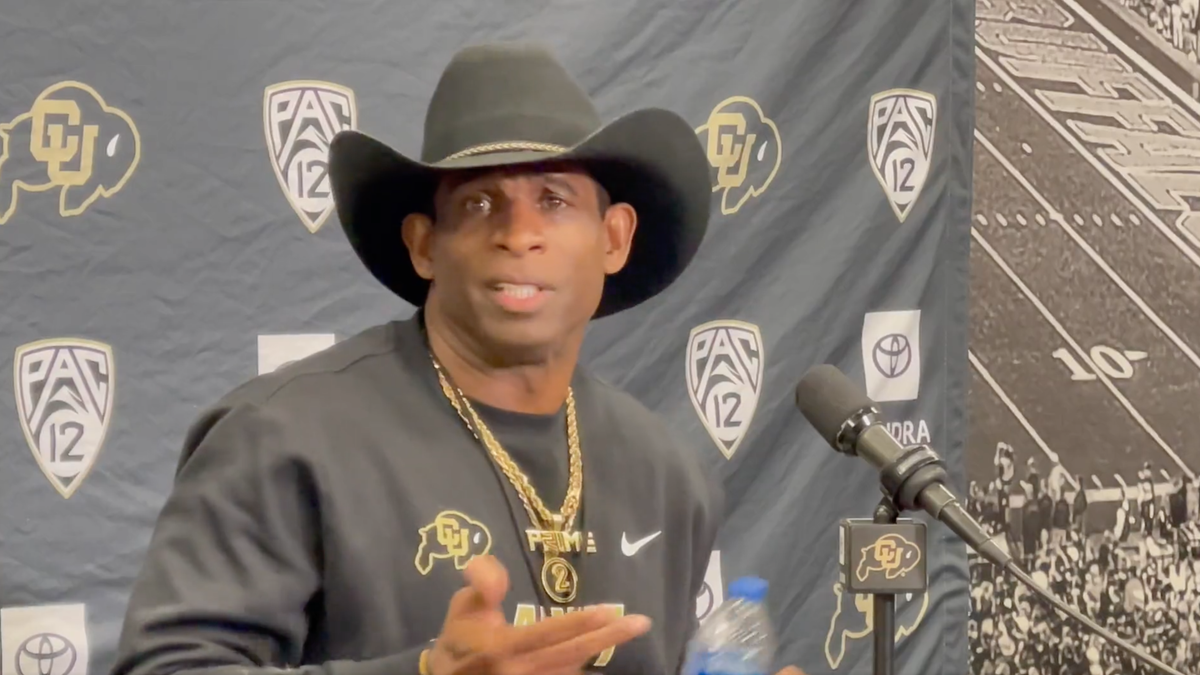 If you currently play football for Colorado, you had better use a strong black marker to write your name on the tape on your helmet. The way that Deion Sanders has the program's spring practice set up, the players currently do not have numbers. On the field is just going to be a mass of black, white, and gold jerseys.
Sanders' explanation for this latest attention-seeking decision is that he is old school.
"Anybody in here over 45?" Sanders asked the media. "Didn't we have to earn every durn thing we got?"
No, your generation did not. Sanders is a member of Generation X. Just like the Millennials and Gen Z after them, that generation was too called lazy and entitled. It is a time-honored tradition for middle-aged and older people to hurl those accusations at the youth.
The truth is, for most people the world is a difficult place and to become a financial success takes a great deal of hard work and some luck. But for some people, luck had a lot more to do with their financial windfalls than work.
For Coach Prime and others who believe everyone over 45 years old had it tougher than today's young people, here are some people that age and older who were given quite a bit.