Brady, Rodgers both miss divisional round for first time since 2010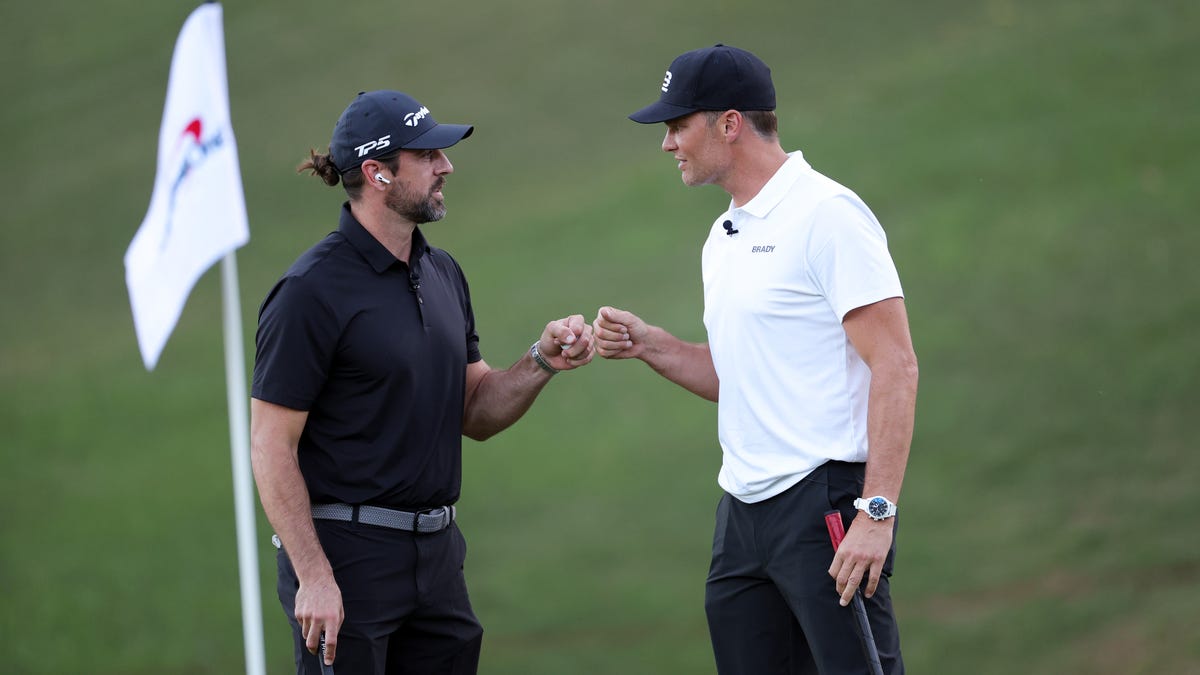 As the NFL community awaits Tom Brady's decision about the next step in his career, one can't help but notice the changing of the guard we witnessed during the 2022 season. For the first time since 2009, the divisional round of the postseason does not include a game where Brady or Aaron Rodgers is on the field. Over a decade of deep playoff runs have ended for the time being, at least.
Since 2010, the veteran duo has combined to play in 14 conference championship games, with Brady participating in eight consecutive AFC title games in New England. Either Brady or Rodgers has been in seven of the last 12 Super Bowls, with Tom carrying the bulk of that load. No matter how you slice it, these quarterbacks owned the past decade.
Whether it's wins, statistics, or individual accolades, the story of the '10s in the NFL can't be told without Brady and Rodgers. Multiple MVPs, All-Pros, and Pro Bowl selections between them, but the only thing we never got was a matchup on Super Bowl Sunday. And it's most likely never going to happen.
New generation takeover
This season, we officially saw a passing of the torch atop QB mountain. Entering the season, Rodgers was the reigning back-to-back league MVP and had played in the NFC championship game against Brady two years ago. Brady went on to win his seventh Super Bowl ring after bouncing Rodgers and the Packers from that postseason.
G/O Media may get a commission
Addiction counseling
Safe Haven Health
Accessible for all
Safe Haven prioritizes your needs with flexible and individuated substance abuse treatment, specifically opioid & alcohol addiction.
The writing is on the wall in big bold red letters for Brady, and Rodgers. A new breed of younger, more athletic QBs has snatched the mantle away from the old guard, led by Patrick Mahomes. Josh Allen, Joe Burrow, Lamar Jackson, and now Jalen Hurts are also part of the next generation of elite QBs. This is Hurts' first MVP-caliber campaign, but if he continues to improve as a passer, he'll be in the MVP conversation for many years.
In matchups against Mahomes, Jackson, and Burrow, Brady was 0-3 this year. Rodgers was 0-2 against the new kids on the block, falling in defeat to Allen and Hurts. Brady and Rodgers are no longer the dominant force in the league that other QBs are chasing. Neither man threw more than 26 touchdowns, and Rodgers failed to eclipse 4,000 yards when playing an entire season for the first time since 2015. So, it's safe to say the days of Brady/Rodgers domination are over. Both played in all 17 games, and their teams finished with the same 8-9 record. Tampa Bay lucked out by playing in the worst division in football, winning the NFC South with a losing record.
What's next?
Unless one or both pick up and leave, their time in the winner's circle is likely done. There's speculation that Brady could be moving onto his third team, with multiple suitors reportedly in the mix for his services. With Rodgers, you never know what will happen during the offseason recently, but he'll probably be back in Green Bay for another year of complaining about what he doesn't have and how his wide receiver can't get it right. It seems the most we can expect out of these two now is drama.
NBA alternate jerseys (Lakers, Knicks, Celtics) are an eyesore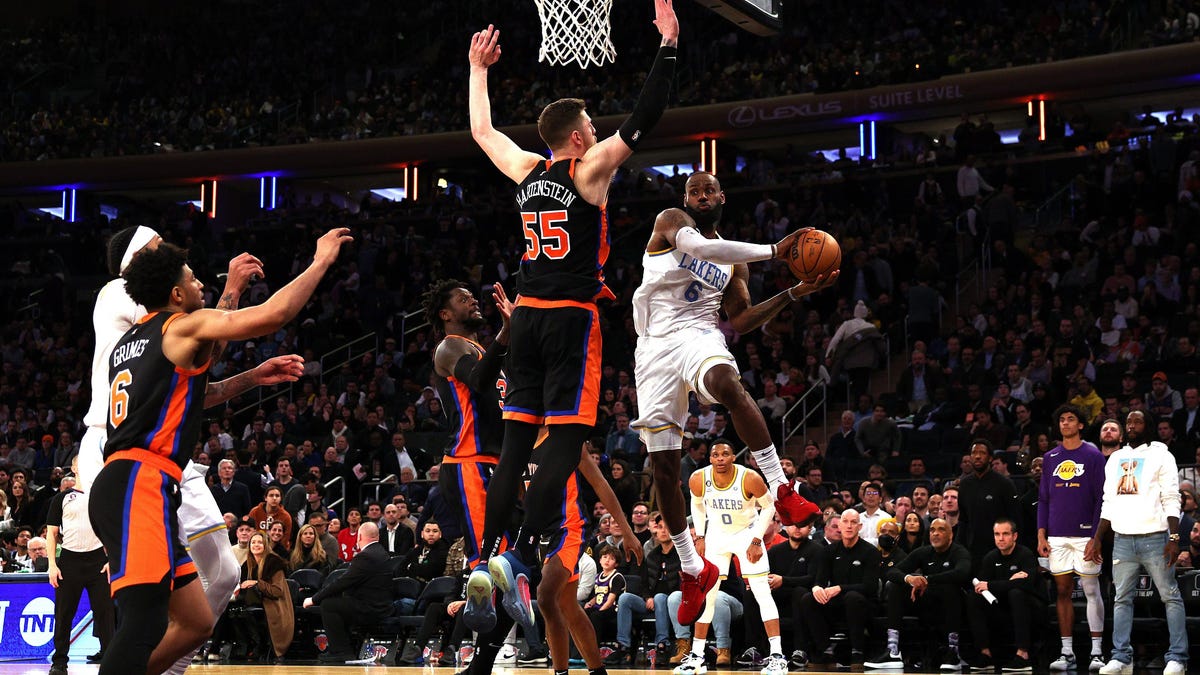 NBA, I'm ready to bargain. I complain regularly about the uniforms because back when the NBA was a proper league, the home team wore white except for the Los Angeles Lakers gold. I can accept that those days are long gone, but Adam Silver please meet me 25 percent of the way. If a classic matchup is taking place — like say the Lakers and New York Knicks — let's show some reverence for history and wear the traditional jerseys.
It happened again
This is the second time in less than a week that the NBA has besmirched a nationally televised matchup between two of the NBA's most historic franchises. On Tuesday, the Knicks broke out those black City Edition jerseys and that ugly black court. The Lakers wore white, and not the snazzy Sunday whites either. They went with a hybrid of their old white and blue jerseys with gold trim.
So the decision for the night was to go with colors that don't exist in either team's logo, one uniform was somewhat of a throwback and the other looked like it belonged to Batman's rec-league team. And to top it all off, the design of the league's most legendary court was changed to the point where it didn't even look like Madison Square Garden on television. The retro style of the Lakers' jerseys wasn't awful but if we're going to do throwbacks, how about the colors both franchises wore when they played against each other three out of four NBA Finals in the 1970s?
Not just at MSG, but also in Boston
And let's not forget about the atrocity that took place at TD Garden on Saturday night. ABC's NBA Saturday night special between the Lakers and the Boston Celtics. The disrespect that was shown to the rivalry that saved the league was appalling.
G/O Media may get a commission
For one, the Lakers wore gold. The Lakers used to never wear their gold on the road, and that most certainly was the case during those heated 1980s NBA Finals clashes. As disrespectful as that choice was to this rivalry, at least it's a style the Lakers did use at that time. The Celtics broke out their new forest-green City Edition uniform. That clash of colors looked like a bunch of boogers jumping around on the court.
I know those jerseys were designed to honor Bill Russell. However, if the NBA really wanted to honor him, how about having the two teams wear the jerseys that they wore when his squad upset Wilt Chamberlain, Elgin Baylor, and Jerry West in 1969? The league makes the decision on which jerseys the players wear for every game, so it should keep this in mind when its most storied teams are playing against each other.
One of the charms about the NBA is that it's a newer league than the NFL, NHL, and MLB, and also very different. With less equipment and no barrier between the fans and the players, the feel is more intimate, and it carries over outside of the arena. You can't walk around school in Air Rickey baseball spikes, but a fresh pair of Air Jordans could make someone the coolest kid in the building.
Dare to be different
The NBA has always been willing to dare to be different to better market the product, but there is a point when it can deviate too far from its roots. I can deal with the coaches in quarter zips. Some think it looks amateurish, but if Bill Belichick can dress the way he does on the sidelines then Doc Rivers shouldn't be forced to sweat for two hours in a suit.
An alternate jersey — perhaps even two — is fine. I loved the cerulean (shout out to you Miranda) Orlando Magic jersey of the early 1990s, and even some of the Christmas Day uniforms. That being said, there is some tradition in the NBA.
I wasn't alive for Magic vs. Larry, but I know the significance of it. Sure the Knicks don't make the playoffs much anymore, but Madison Square Garden is the Mecca of basketball. Michael Jordan, Patrick Ewing, and white Ford Broncos — those are memories attached to that building and the Knicks that I'll never forget.
So feel free NBA to play around with the uniforms in other matchups. When the Lakers play the Dallas Mavericks, or the Memphis Grizzlies on national TV put the teams' City vs. Statement edition uniforms or whatever, but show some reverence to the history of the league.
It may be shorter than the other leagues, but the history that exists means a great deal to those of us who were hypnotized by the NBA a long time ago, and the spell was never broken. When classic matchups — especially the out-of-conference ones — take place, go with a classic atmosphere. Leave Batman and boogers for another day.
Virginia JV basketball coach pretends to be 13-year-old student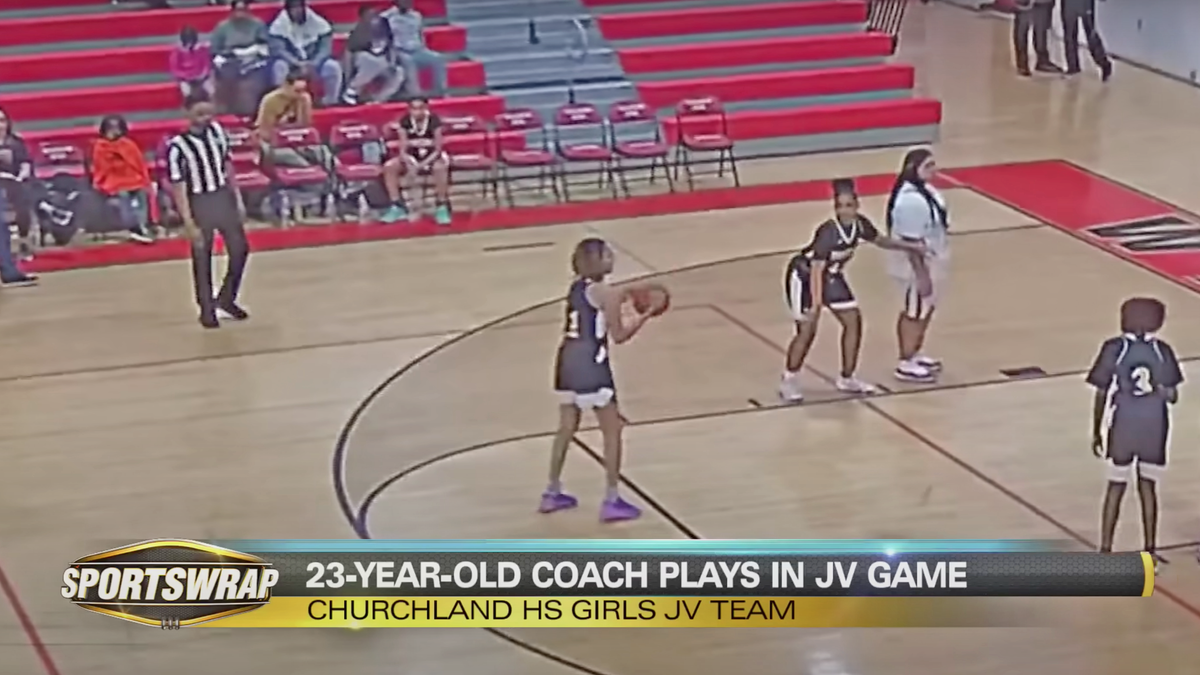 Adult sensibilities don't belong in youth sports. Grown people take sports way too seriously. Countless times overzealous parents, coaches, and spectators have tainted the purity of amateur sports. An assistant coach on the staff of the junior varsity basketball team in Portsmouth, Virginia recently attempted to pull off a dumb 21 Jump Street con. The original 21 Jump Street lasted five seasons. Churchville's version lasted all of one day. Left wondering how to reconfigure the allocation of minutes after a 13-year-old hooper for the Churchland H.S. Truckers junior varsity basketball team skipped a matchup against Nasemond River to attend an out-of-town basketball tournament for her club team, assistant coach Arlisha Boykins saw it as her opportunity to become the first player-coach in high school basketball.
Shenanigans
According to WAVY-TV, Boykins stepped in for the game against girls aged 13-15 by representing herself as the absent teenage girl. However, the girls player who was impersonated was aware of Boykins' stunt and plans to transfer to another school.
Video of the game shows Boykins doggin' out her pre-teen opponents, exhibiting an advanced skill set against whippersnappers, swatting their shots into oblivion, draining stepbacks in their grills, snagging boards, and building her highlight reel. On the George Santos Fabulists Scale, an assistant coach impersonating a JV player just to serve 'em on the floor is about a seven on a scale of one through 10 in terms of bizarreness.
G/O Media may get a commission
morph audio
Morph Earphones
SWAPPABLE FACEPLATES
Each set of Morph Earphones is crafted as a wearable street fashion accessory, as they come with swappable faceplates that you can switch out to change up your look at will. Choose from everything from trippy smileys to sakura blossoms and much, much more.
What was the point?
There's an extensive, sordid history of adults who can't let go of their hoop dreams, returning to high school so they can compete against teenagers, but most of their plots are a little more sophisticated. What was the endgame? Win the JV title she never won as an underclassman?
There was no need to run a sting operation to catch Boykins in the act. Not only was Boykins an assistant coach, but this was the JV team! She couldn't even make varsity in her 20s. Did a 23-year-old woman pretending to be a high school freshman really think parents or employees of the school wouldn't notice or that if her harebrained scheme worked out that players wouldn't gossip? If this were an episode of 21 Jump Street, it would have been over in half an hour.
"Coaches always preach to the kids about integrity and those types of things, so I was just shocked," the father of the 13-year-old said.
This absurd development wouldn't have even been possible without the explicit approval of Churchville's head coach. What other life lessons were these coaches imparting to their young players? How to get away with identity fraud?
The unanswered questions left here are endless. One thing we do know is Churchville quickly cleaned house. The junior varsity coach who approved of Boykins' deception and the varsity head coach who allegedly "encouraged [Boykins'] behavior" were both dismissed by the school. Boykins' bizarre move should be the end of her coaching career before it ever really began, but there are worse figures who've returned from exile. Unfortunately for the girls who were coerced into participating in Boykins' scheme, their season was also canceled posthaste amid the scandal.
In the end, it's the kids who are typically harmed by the sins of the purportedly responsible adults. 
Tom Brady announces retirement via Twitter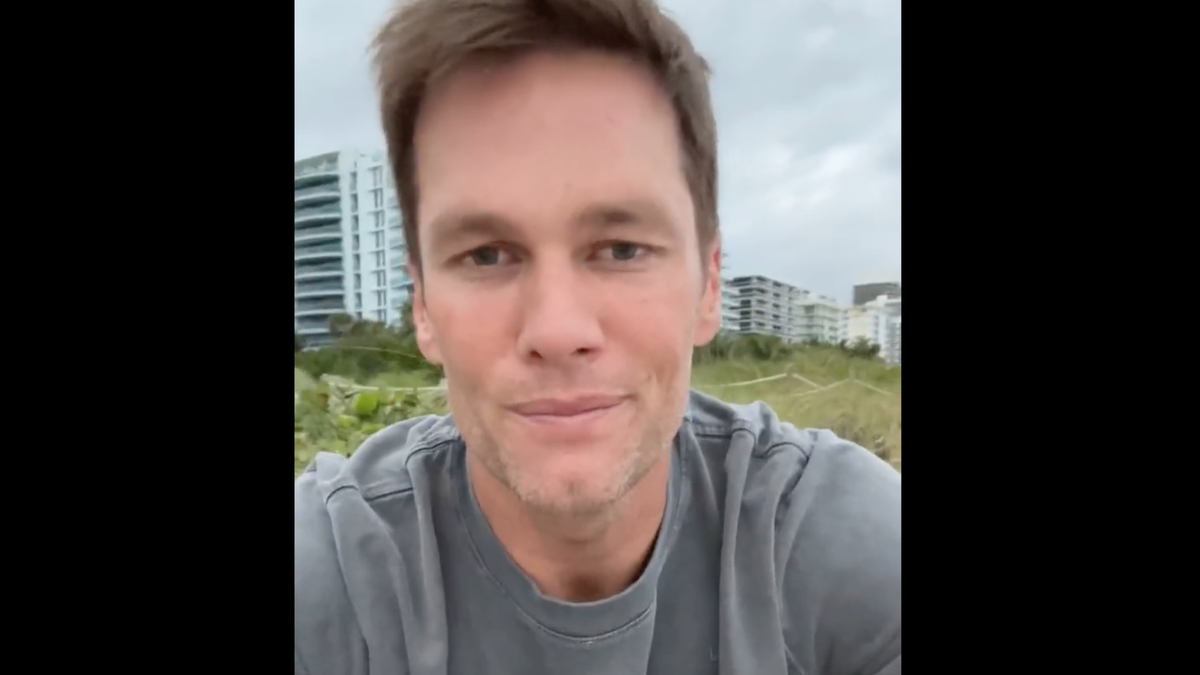 No team with a shot to win the Super Bowl next season wanted a quarterback who'll be 46 when he plays his next NFL game. That's gotta be why Tom Brady is retiring. After a prolific 20-year career with the Patriots and a three-year run with the Buccaneers, Brady said in a video on social media Wednesday morning that he's retiring "for good" because last year's hanging up of the cleats lasted less than six weeks.
Brady had a truly disappointing season to end his career, looking like an average NFL quarterback for most of 2022. That happened a year after a phenomenal season where Tampa Bay lost in the NFC Divisional Round to the eventual Super Bowl champion Rams. The Buccaneers squeaked into the playoffs this season in the worst division in football at 8-9 and fell in the Wild Card Round to Dallas. Brady's 2022 was whacko, from rumored appearances on The Masked Singer and a high-profile divorce from ex-wife Gisele Bündchen.
On to Fox Sports?
Brady's next stop is likely Fox Sports, who signed him to a 10-year, $375-million contract before he retired to be an on-air analyst. Likely landing spots for Brady, beyond the golf course, were thought to be the Raiders now that Derek Carr is officially moving on, or possibly Brady's local team, the 49ers, who just lost in the NFC Championship Game for a second straight season and were likely the 45-year-old's only option for a winning team wanting to acquire his services. Let's check back in six weeks to see if Brady interrupts Selection Sunday again to say he'll play in the NFL for one more year.