Edwards vs Usman 3: Trilogy clash can provide more fireworks and a KO finish, says Mark Weir and Christian Leroy | MMA News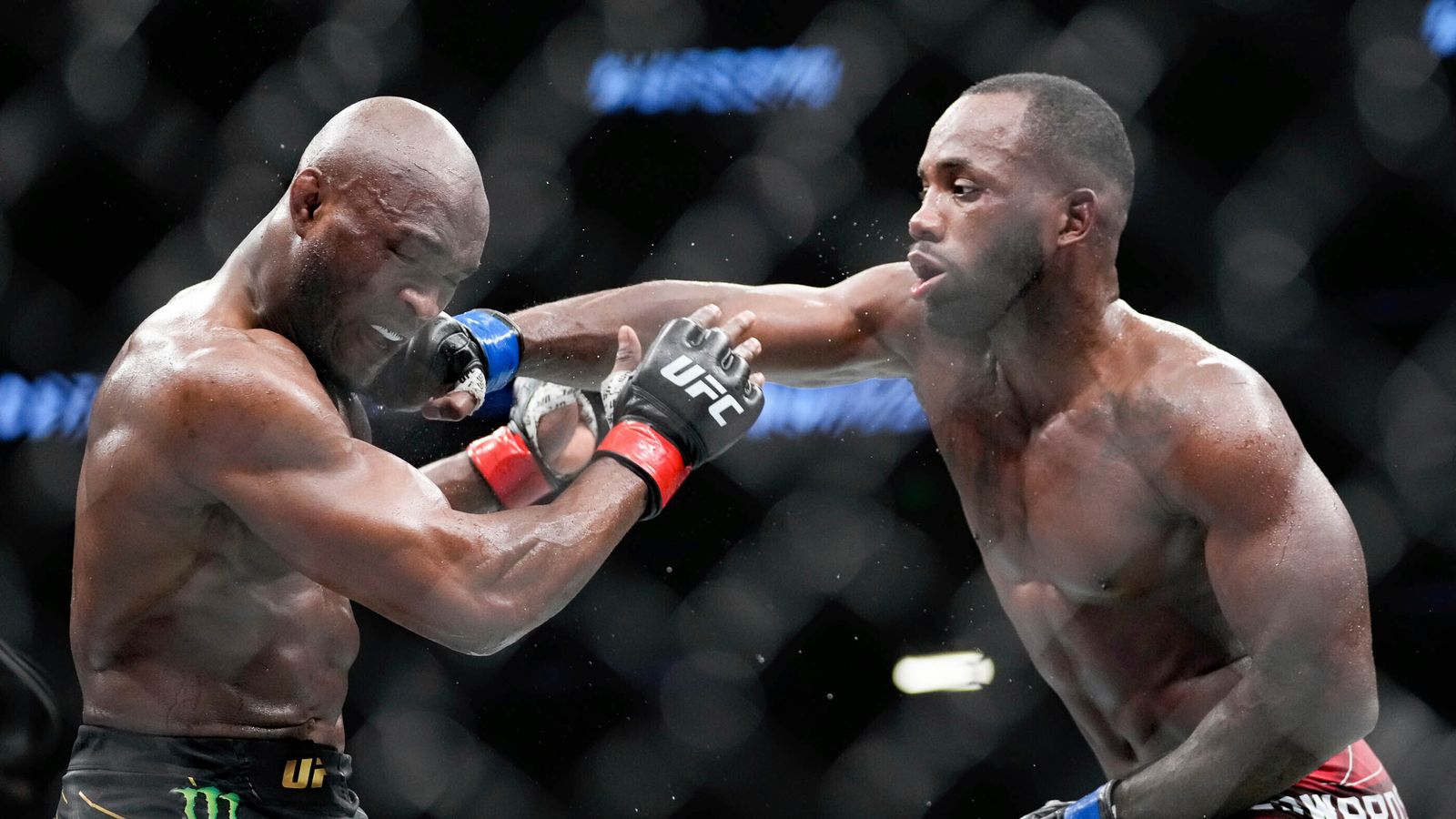 Kamaru Usman is 'more human than he thought' after a stunning knockout loss to Leon Edwards and the British star should find 'more moments' to deliver another destructive victory, says MMA expert Mark Weir.
Edwards defends his UFC welterweight title against Usman in a trilogy clash at UFC 286 in London on Saturday night after he sensationally stopped the Nigerian with a head kick in their August rematch.
But can the Birmingham man produce another explosive triumph this weekend?
UFC coach Weir and UFC middleweight contender Christian Leroy give their verdict….
Reflecting on the dramatic climax to their last fight, with both men battling fatigue, Weir told Sky Sports: "I was very surprised considering Usman's resting potential.
"It shows that Leon did his work!"
"He caught Usman off guard, similar to Khabib [Nurmagomedov] vs [Connor] McGregor," Leroy added.
"When Khabib got him with the overhand, he wasn't expecting that from him. Leon did a similar thing with Usman!"
Things got heated between Leon Edwards and Kamaru Usman ahead of their trilogy fight at UFC 286

Edwards was beaten by unanimous decision in their first fight in December 2015, but Weir believes the 31-year-old coped much better with the physicality of Usman in their second bout.
"I think Leon's confidence will grow as a result of his grappling work on the ground," said Weir.
"Everybody believes in Usman's ground-and-pound, but Usman's probably realising that he is a bit more human than he thought.
"Although Usman came back stronger in each round, he realised he can be taken down and he can be controlled."
Leroy was equally impressed with Edwards' much improved ground game, but insists Usman remains a threat if he can cope with a hostile atmosphere in London.
"Leon's going to be very confident that he can be successful with his wrestling and grappling," he said.
"Now that he's on home soil, I think it's going to be a completely different fight.
KSI reveals his favourite UFC fighter and makes his prediction for Leon Edwards vs Kamaru Usman 3 at UFC 286

"The thing is, Usman is coming back after a loss, and everyone wants to see how this trilogy ends. What's making me think it's more in Leon's favour is that he's on his home turf.
"Usman's not in the States where he's comfortable, this is Leon's territory. He's going to feel unfamiliar.
"If anything, it makes him [Usman] more dangerous because he now knows what shot could take him out, so he's going to be ready for that.
"He's also going to come with a chip on his shoulder like he's got something to prove. It's going to be a banger!"
Weir also believes that Usman is fully capable of regaining his UFC title.
"No matter how old you are, I believe you always have one good fight left in you," he said.
"He's got something to prove, from what I hear he's a warrior, and he's been here before."
Edwards appeared to be tiring ahead of the fifth round, but his corner team issued rousing rallying cries.
Edwards says he still wants a lucrative showdown with Jorge Masvidal

"He might've been questioning, 'why am I this tired?'" said Leroy.
"I've personally trained in Albuquerque where we're training 5,500 feet above elevation. On the first day of training, I felt like I was struggling for air, it took me almost three weeks to adjust to that.
"I think Leon was there for one week, maybe two? Not long enough to adjust, it's a different kind of feeling. So, he must have been in his own thoughts – and it must have snapped him into reality when his corner was telling him off".
Weir was surprised by the strong-worded approach from Edwards' coaches.
"For me, if someone's tired, it's important for me to allow them to relax, and get them to calm down. You don't want them to hyperventilate because the more the heart beats, the more tired they get.
"You want to talk to them calmly but sternly, and tell them what they need to do, shouting can make them more worried. Maybe it worked, but I'm not sure if it was the right way or wrong way, I wouldn't recommend it to anybody!"
Usman insists the British fans will be cheering for him in London!

With the UFC title and reputations at stake, Weir has suggested that both men will stick to their strengths.
"If I was coaching in Edwards' corner, I'd be trying to get him to have more moments where he'd catch Usman's chin," he said.
"Knowing that he knocked him out like that with a kick last time, I'd be going with the leg kicks first to soften him up and then when he least expects it, change from low to high.
"Maybe take him down too, as he controlled him when he took him down. He just has to make sure he has a specific technique when he does that.
"For Usman, I'd say, focus on the wrestling as it worked for him last time, but I'd say do not do it from a distance. If someone has good speed, the last thing you want to give them is distance. That's where speed is effective".
Leroy agreed with Weir about Edwards' winning formula, adding: "Leon needs to go back to what he had success with, and use that again, with a takedown here and there.
"It makes sense. Usman might be less athletic, but the technical aspect is going up, which counteracts it."
A repeat win for Edwards could set up a fight against a more fearsome opponent, says Leroy.
"If Leon wins, it would be good to see him fight [the undefeated] Khamzat [Chimaev] at some point.
"They were set to fight each other but then it got cancelled because of Covid, so you expect to see that go ahead, for publicity purposes at least".
Sky customers can watch Leon Edwards vs Kamaru Usman 3 on BT Sport Box Office on Saturday March 18, 2023. Visit for details.
Hollie Doyle: Star flat jockey set for Friday return ahead of Lincoln meeting at Doncaster | Racing News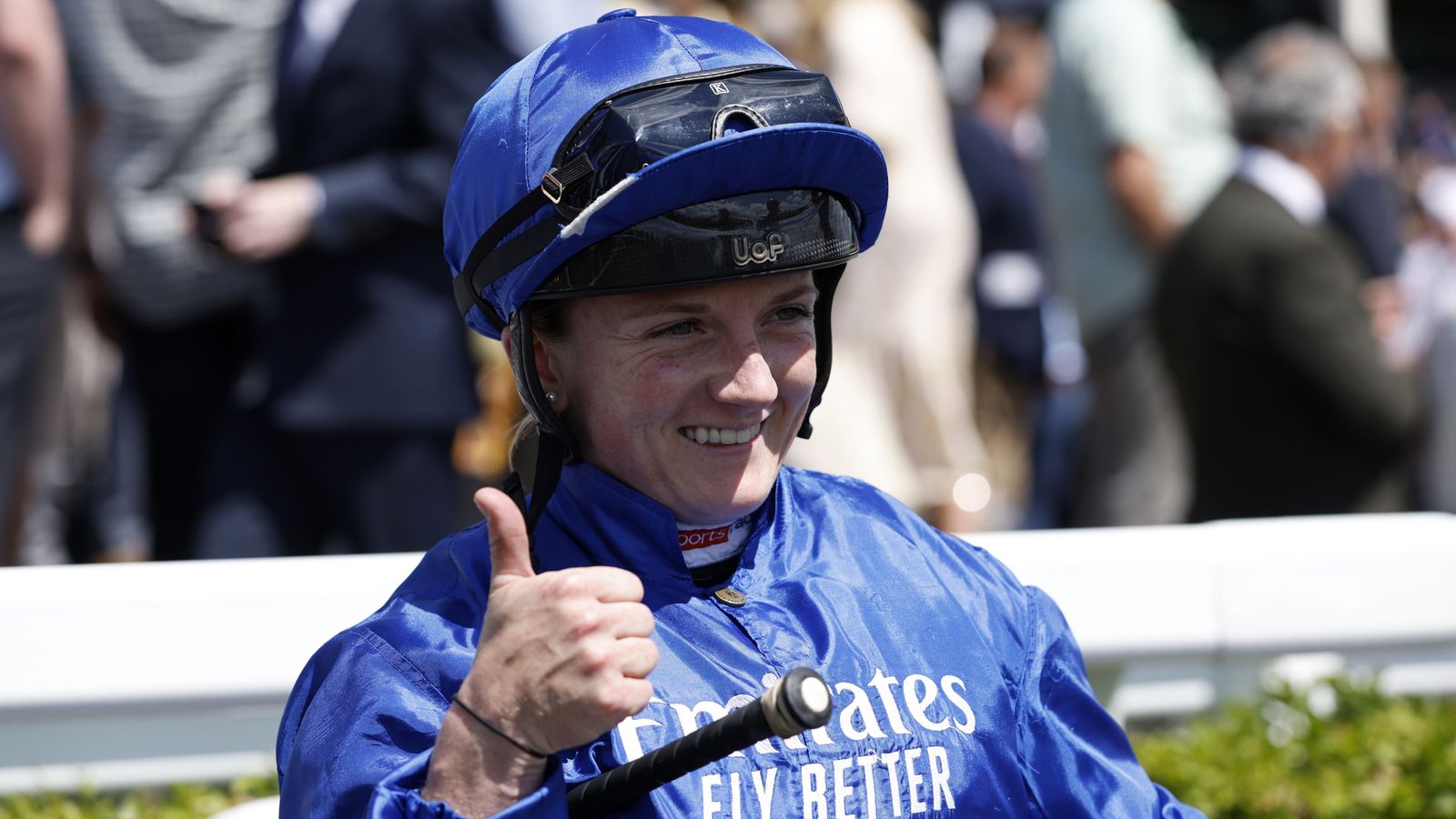 Leading flat jockey Hollie Doyle will make her return to riding on Friday at Newcastle ahead of this weekend's Lincoln meeting at Doncaster, live on Sky Sports Racing.
The Group One-winning rider has been out of the saddle since January following an elbow injury sustained in a fall at Wolverhampton.
Doyle enjoyed another memorable season in 2022 with over 150 winners, partnering Nashwa to a first Classic victory as well as landing another Royal Ascot success on Bradsell and further glory on star stayer Trueshan.
She is set to make her return at Newcastle, taking the ride on Rhythm And Hooves in the 5:50pm race, ahead of Saturday's opening flat turf meeting of the year at Doncaster.
Some of her rides include Richard Spencer's Revich in the lucrative Lincoln Handicap, as well chances on Wilderness Girl in the Cammidge Trophy and the classy Tempus in the Doncaster Mile.
"It's been a frustrating time on the sidelines, but it was great to receive the green light to return," said the Sky Sports Racing ambassador.
"I've been back at Oaksey House this morning, and the team there have been fantastic right the way through my recovery.
"I'll be riding out this week and am looking forward to getting back in the saddle at Newcastle on Friday and on Lincoln day at Doncaster and kicking on from there."
Watch every race from the Lincoln meeting at Doncaster this Saturday, exclusively live on Sky Sports Racing.
England Women: Sarina Wiegman recalls goalkeeper Hannah Hampton and defender Esme Morgan | Football News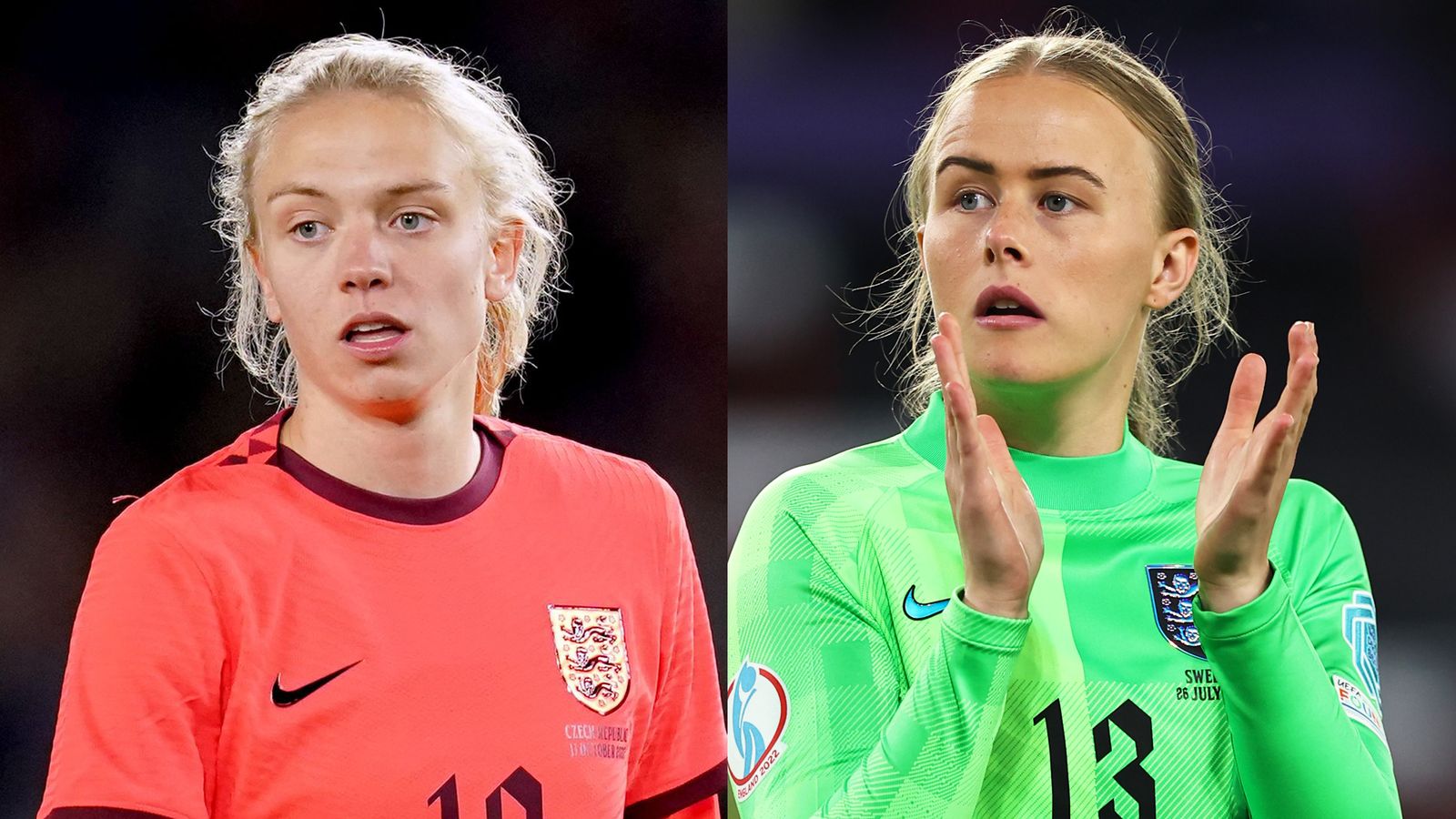 Sarina Wiegman has handed recalls to Hannah Hampton and Esme Morgan while uncapped Lucy Parker also returns to the fold as the Lionesses prepare for back-to-back fixtures against Brazil and World Cup co-hosts Australia in April.
Dropping out from February's squad are the injured Emily Ramsey along with Lotte Wubben-Moy, Katie Zelem and Ebony Salmon.
Chelsea forward Fran Kirby continues to be absent as she recovers from a knee injury, while Bethany England also misses out despite scoring five goals in six appearances for new club Tottenham.
Wiegman said: "We are getting closer to the World Cup and I can't think of two better games to assess our progress. After these games, there will be less than three months until we fly to the tournament and we must make every second on and off the pitch count.
"For us as a technical staff this will be the last chance to see the players within our England environment before we come together for the final preparation phase in June. And these two matches will be two real tests to see where we are at."
The Lionesses have not faced Australia since October 2018 when Kirby scored in a 1-1 draw at Craven Cottage.
The last meeting with Brazil was in October 2019 at the Riverside Stadium when Debinha scored twice for the visitors, before England's late consolation in a 2-1 defeat.
England squad in full
Goalkeepers: Mary Earps, Sandy MacIver, Ellie Roebuck, Hannah Hampton
Defenders: Millie Bright, Lucy Bronze, Jess Carter, Niamh Charles, Alex Greenwood, Maya Le Tissier, Esme Morgan, Lucy Parker, Leah Williamson
Midfielders: Laura Coombs, Jordan Nobbs, Georgia Stanway, Ella Toone, Keira Walsh
Forwards: Rachel Daly, Lauren Hemp, Lauren James, Chloe Kelly, Jess Park, Alessia Russo, Katie Robinson
Upcoming fixtures
April 6: England vs Brazil – kick-off 7.45pm, Women's Finalissima (Wembley Stadium)
April 11: England vs Australia – kick-off 7.45pm, friendly (Gtech Stadium)
Anthony Barry: Chelsea and Bayern far apart in agreeing compensation for assistant to join Thomas Tuchel's staff | Football News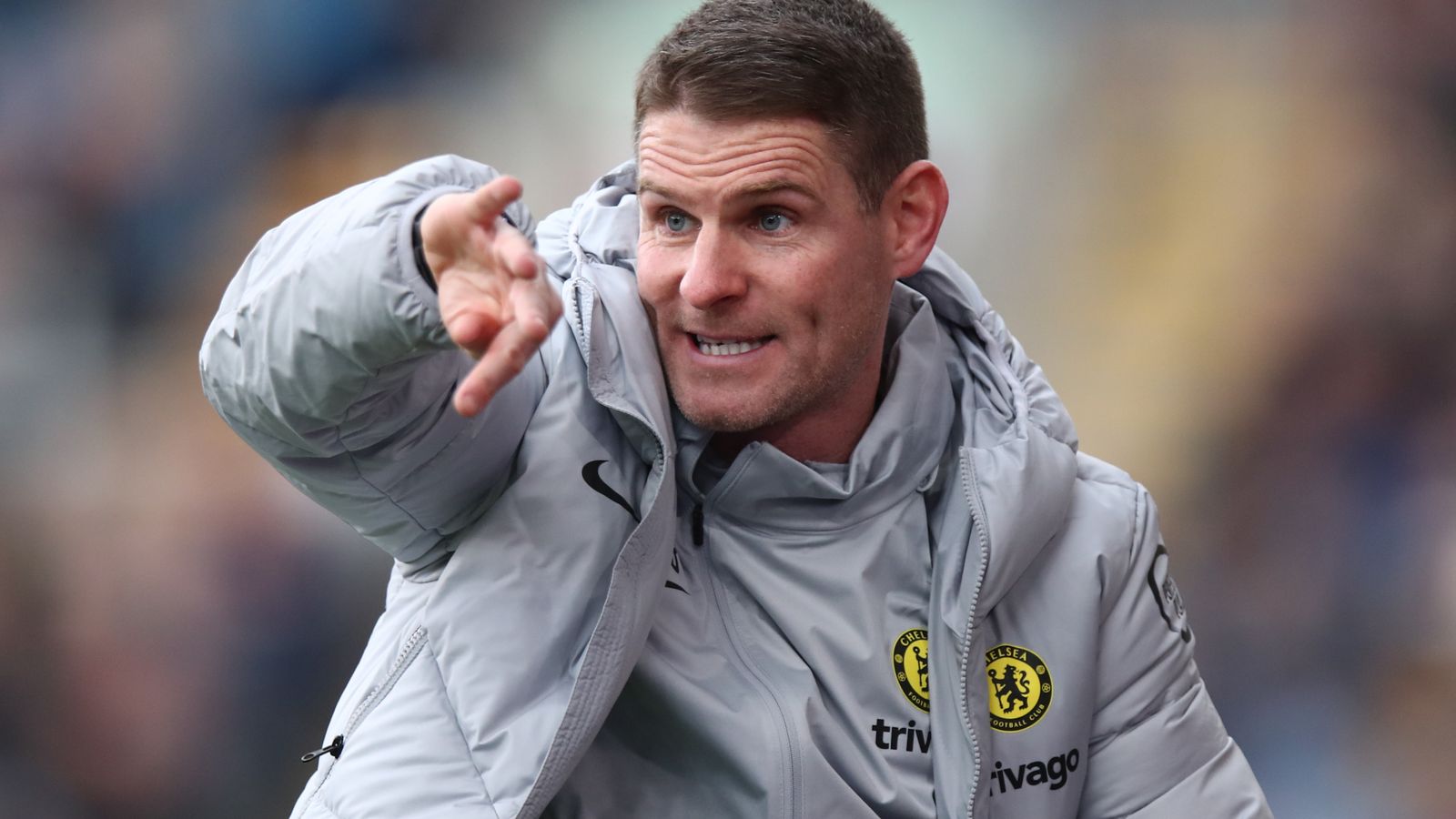 Chelsea and Bayern Munich remain far apart over agreeing compensation for Anthony Barry to join Thomas Tuchel's coaching staff.
Bayern have approached Chelsea about taking their assistant coach after Tuchel expressed an interest in bringing him into his new set-up.
Chelsea have made their position and expectations clear to Bayern for Barry to be released from his contract, and nothing has yet been agreed between the clubs.
But amid the uncertainty, Barry and Chelsea have agreed that he will not attend Cobham until the situation is resolved either way.
Chelsea have a list of potential replacements should he ultimately leave for the Bundesliga champions.
Speaking at his first press conference since becoming Bayern Munich boss, Tuchel said he wasn't expecting to be in his position, but believes his squad is one of the most talented groups in Europe

The Chelsea players return to training on Tuesday following international duty ahead of their clash with Aston Villa on Saturday at Stamford Bridge.
Barry is a highly thought-of coach who has also worked with Robert Martinez and the Belgium national team, the Republic of Ireland team under Stephen Kenny, and Paul Cook at Wigan Athletic before joining Chelsea in 2020.