Padel26 – A place that care about Padel and its Community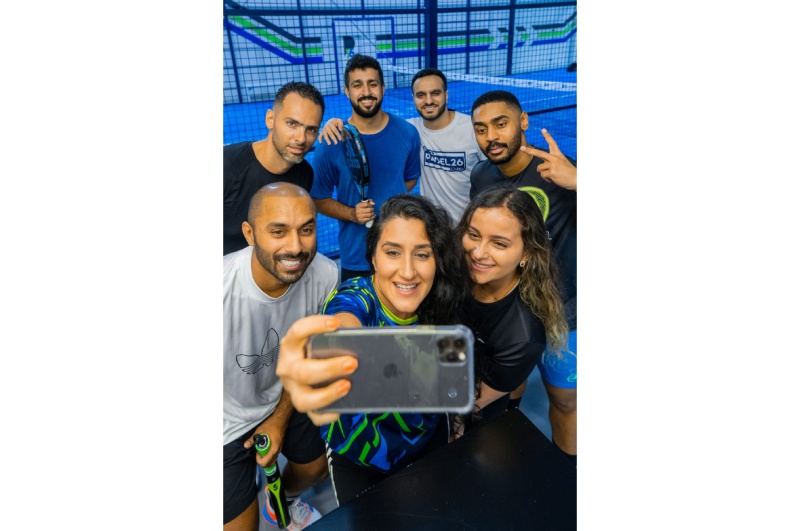 Padel is a racket sport that combines elements of tennis and squash. It is played both indoors and outdoors, on a court enclosed by glass or metal walls – typically smaller than a traditional tennis court. The ball can hit any wall but must bounce only once on the ground before being struck again. Padel originated in 1969 when Enrique Corcuera from Mexico came up with the idea. Today it enjoys popularity in countries such as the United Arab Emirates, Qatar, Kuwait and Bahrain.
Padel26, an organization based in Dubai, is responsible for the newfound fame of padel throughout the UAE. Padel26 was created in 2021 from the love of padel and its benefits. The establishment inspired others to join the sport and lead healthier lifestyles. Out of all sports clubs funded by Mohammed Bin Rashid Fund, Padel26 is one of the many fun and unique things to do in Dubai.
Padel26 is the perfect place to learn and play padel tennis!
What separates Padel26 from other businesses is that it's dedicated to padel, to its community and people. If you want to try something new and get some exercise, this is the perfect place for you! The courts at Padel26 are top-notch, the same quality as those used in World Padel Tour. The company offers the following services:
•            top coaches in UAE providing padel coaching for all levels
•            holding tournaments with prizes and trophies
•            social events for padel lovers and expanding the community
•            kids' camp
•            family gatherings
•            team building events for corporate companies
Padel26 strives to create a social and competitive environment for all padel devotees. Their climate-controlled sports club offers hour rentals that welcome players of various skill levels. Whether you're looking to practice your swings or make new friends, Padel26 is the perfect place for you!
Padel26 is a great way to improve your health and have fun at the same time
Padel26 originally opened their doors in UAE, intending to introduce residents to healthy lifestyles through the love of padel.
The Padel26, located in the heart of Al Quoz, features four indoor courts for padel matches, two locker rooms (one for men and women) and a prayer room. Some of the most qualified sports instructors are available to train players–individually or in small groups. The on-site shop sells various padel-related equipment and accessories. If a player doesn't feel like playing but would still like to watch a match? They can do that too. In these cases, guests can relax in the comfortable seating area while enjoying a drink from the Padel26 Café.
To stay motivated, follow Padel26
If you live in the United Arab Emirates and are interested in taking Padel26's lessons, then you should follow Padel26 on Instagram. By doing so, you will be updated with news and developments about padel throughout the country; additionally, enrolling in Padel26 would be ideal.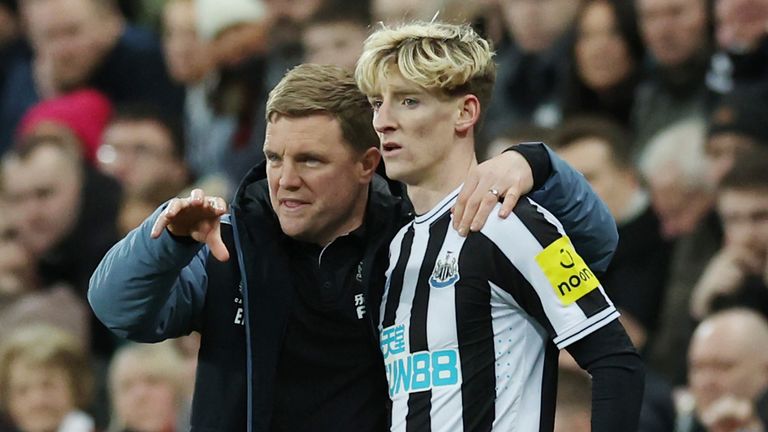 Newcastle were brought back down to earth following their Carabao Cup heroics in midweek as West Ham held them to a deserved 1-1 draw at St James' Park.
The Magpies have made huge strides under Eddie Howe this season – with their Wembley date against Manchester United in the Carabao Cup final at the end of the month clear evidence of their progress – but their form in the Premier League has been patchy of late.
Newcastle did make a stunning start to the contest, with Joe Willock's strike inside the first minute ruled out by VAR, before Callum Wilson successfully opened the scoring just two minutes later.
But West Ham more than matched their hosts and equalised before half-time through Lucas Paqueta, who became the first player to score against Newcastle in the Premier League since November 6 and handed them their fourth draw in their last five games in the competition.
Gordon debut fails to inspire goal-shy Magpies
Newcastle remain in a strong position to return to the Champions League group stage for the first time since 2002/03 – with fifth-placed Tottenham four points behind them – but they have now drawn as many Premier League games as they have won this season (10).
Even more concerning is the number of goals the Magpies are currently scoring in the league – just two in their last five games – and they were unable to find their form in the final third after Paqueta ended their remarkable run of clean sheets.
The match started in incredible fashion, with Willock drilling the ball past Lukasz Fabianski within seconds of kick-off, but VAR ruled the strike out after the ball was shown to have just gone out of play moments earlier.
But Newcastle shook off that blow to score again just 11 seconds after the restart, with Sean Longstaff threading an excellent ball through to Wilson, who was handed far too much space by West Ham's three-man defence before slotting past Fabianski.
But West Ham's goalkeeper was largely untroubled for the remaining 87 minutes, and the visitors hit back when Paqueta latched onto Declan Rice's corner and turned the ball past Nick Pope, who missed the chance to become the first English 'keeper to record seven consecutive Premier League clean sheets.
Team news
Newcastle made just one change, with Saint-Maximin making his first Premier League start since August in place of the suspended Guimaraes
Gordon started on the bench following his £45m move from Everton to Newcastle
West Ham made five changes from their FA Cup win on Monday, with Fabianski, Coufal, Rice, Paqueta and Benrahma coming into the side
Nayef Aguerd missed a great chance to earn West Ham the lead just before half-time, and the home fans – perhaps still coming down from Tuesday's celebrations – were noticeably subdued.
Anthony Gordon's debut from the bench following his £45m move from Everton livened up the Newcastle fans and Allan Saint-Maximin – making his first Premier League start since August – and Wilson went close.
But ultimately West Ham were able to comfortably hold onto a draw that keeps them one point above the relegation zone and extends their unbeaten run to three matches in all competitions.
What's next?
Newcastle are back on Sky Sports when Eddie Howe returns to former side Bournemouth next Saturday; kick-off 5.30pm. They're also live on Sky Sports when Liverpool visit St James' Park on Saturday February 18; kick-off 5.30pm.

Saturday 11th February 5:00pm


Kick off 5:30pm

West Ham face back-to-back London derbies and welcome Chelsea to the London Stadium on Saturday February 11 in the lunchtime game; kick-off 12.30pm. They then visit Tottenham live on Sky Sports on Sunday, February 19; kick-off 4.30pm.
NFL, NBA, NHL, etc. athletes who retired more than once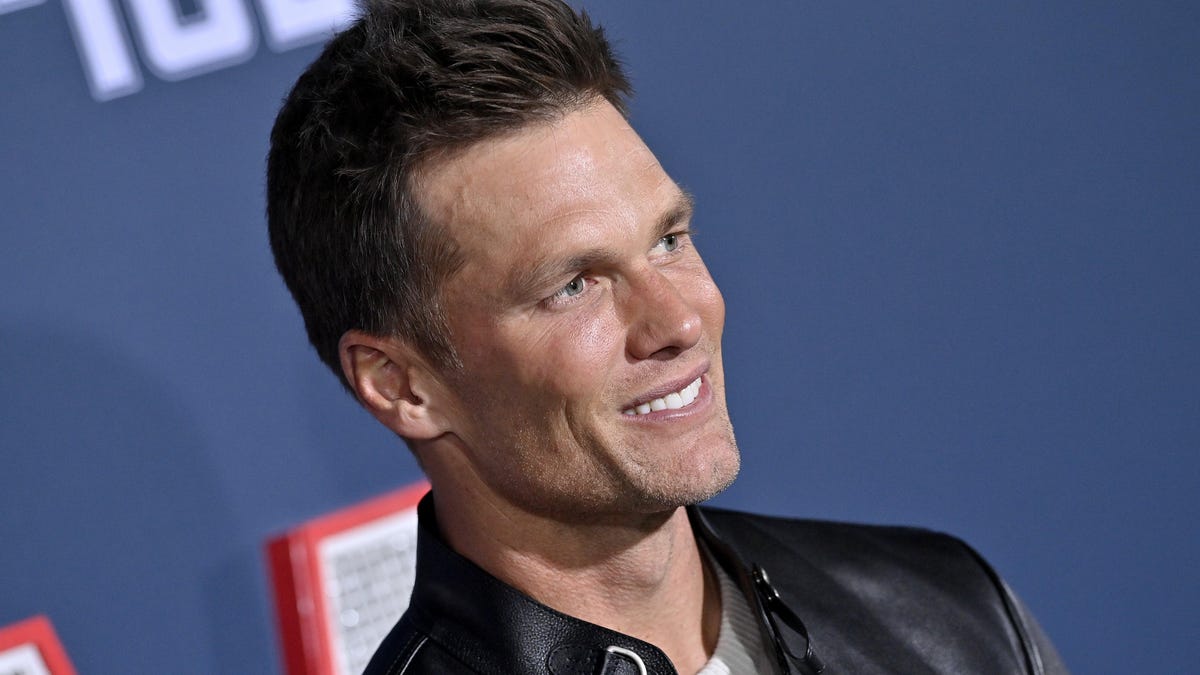 For the second straight Feb. 1, Tom Brady retired from the National Football League. His first retirement lasted all of 40 days, coming back to the Tampa Bay Buccaneers minutes after the NCAA Tournament field was chosen on Selection Sunday. He's now retired "for good" and the entire sports world knows there's no substance behind those pair of words. You'll know Brady is officially done with football when two straight regular seasons take place without him putting on a helmet.
Brady is far from the only athlete to have retired from professional sports on multiple occasions. Something about another large paycheck, or thinking there's enough gas in the tank to hang with your peers, draws big-name athletes from the golf course and their homes and back into our lives. Alongside Brady, here's a list of athletes who said their final goodbyes to spots multiple times.
Conor McGregor to make his UFC return against Michael Chandler | MMA News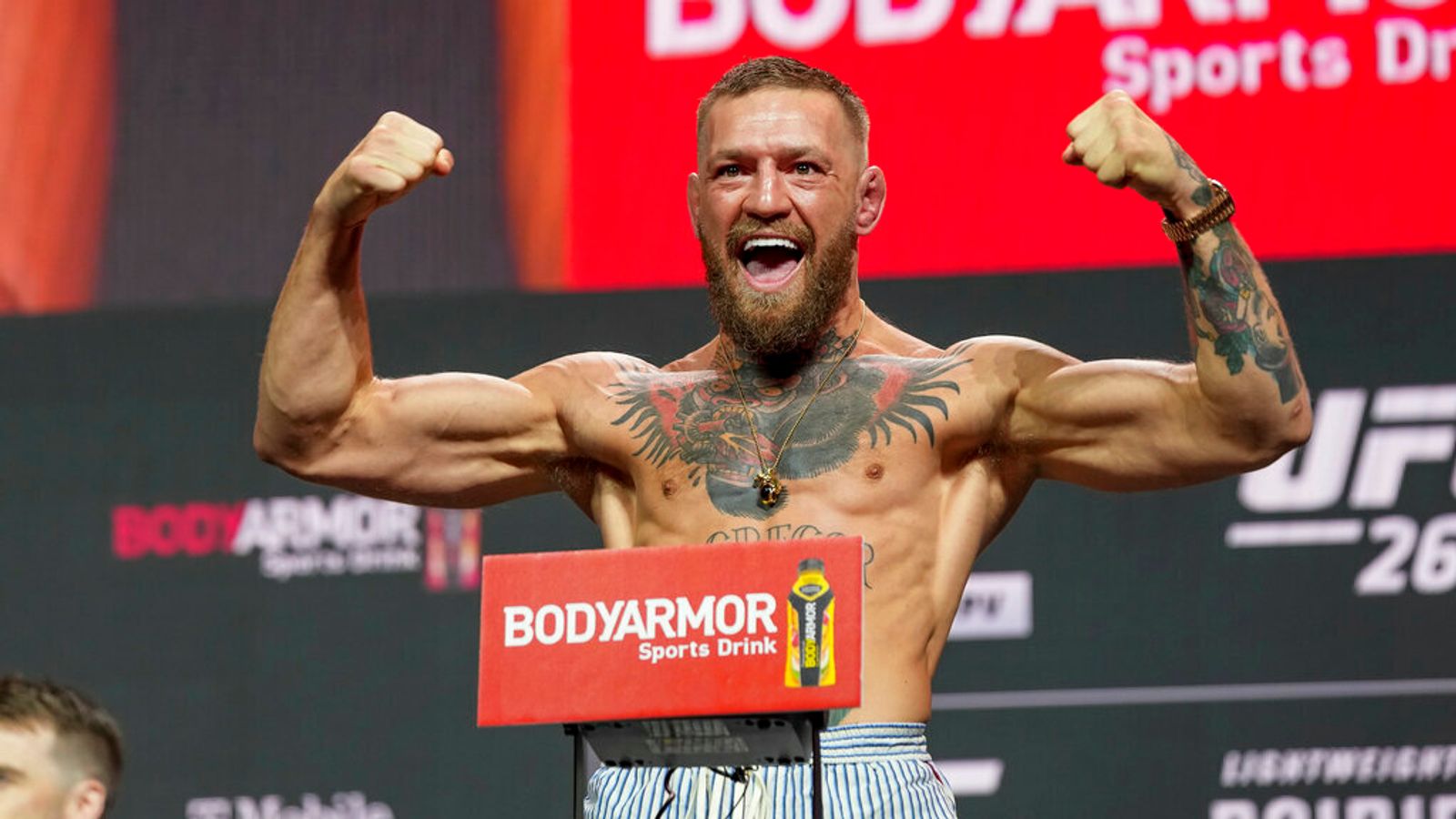 Conor McGregor will make his long-awaited return to the UFC against Michael Chandler. 
McGregor (22-6) and Chandler (23-8) will coach against each other on season 31 of The Ultimate Fighter, which begins in May, before the two collide in the octagon a mouth-watering season finale later in the year.
The Irish fighter hasn't competed since breaking a leg in July 2021 during his second consecutive loss to Dustin Poirier.
His return was announced by UFC boss Dana White on Saturday but no date or venue has been confirmed.
While enjoying the Monaco Grand Prix, McGregor spoke exclusively to Sky Sports and says his recovery from injury is going well and he looks forward to resuming his UFC career

Chandler, who is a former three-time Bellator lightweight champion, has lost three of his last four fights – including a defeat to Poirier in November.
He posted a video on Instagram with the caption: "Pumped is an understatement… See you at the top!
"The cat is out the bag! Team Chandler vs Team McGregor. Heading to Las Vegas very soon to film in the same city as my future opponent later this year, Conor McGregor."