Sean Dyche interview: Everton boss talks bleep tests, questionnaires and building blocks to success ahead of Chelsea trip | Football News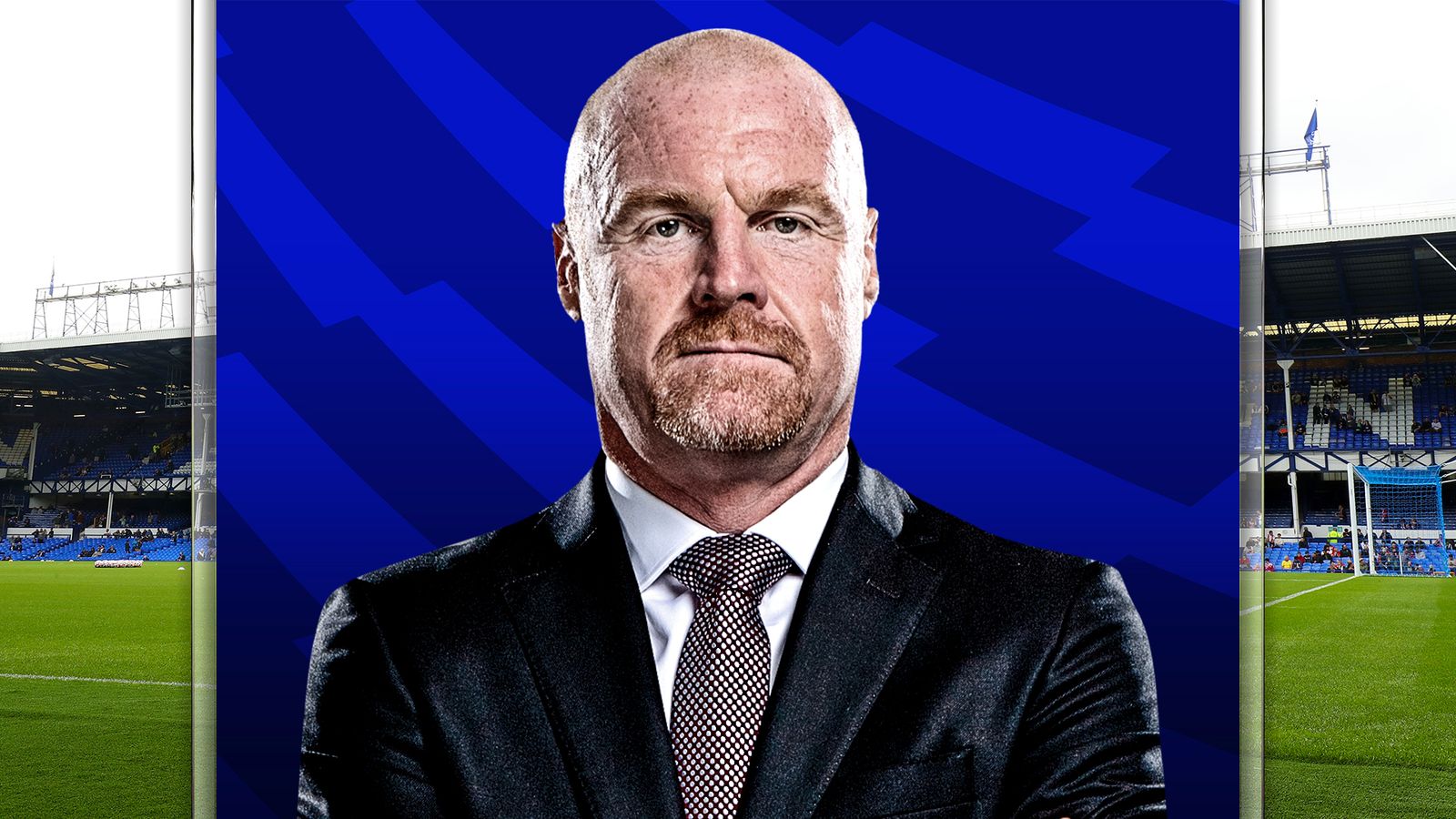 After a January transfer window in which Everton didn't sign a single player and Chelsea splashed £323m on eight new arrivals, it may seem strange but there are clear similarities between the challenge Sean Dyche and Graham Potter have faced at their respective clubs.
"It looks to me they're trying to form a way of working, like most of us are," Dyche told Soccer Saturday ahead of his relegation-threatened side's trip to Stamford Bridge for Saturday Night Football. "That's part of management, to form a way of working that suits the players, suits the feel of the club. But mainly you have to win."
The demand for victory may be in pursuit of different objectives this season but the pressure has been on both Dyche and Potter to quickly instil their playing styles and standards onto a new group of players.
For Dyche the challenge was having an impact after arriving in place of Frank Lampard mid-season. For Potter, who has had a longer run at Chelsea, it was about shifting to cope with new signings and a lengthy injury list.
Potter has revelled in the upturn in form he has finally achieved with Chelsea, with their three wins on the spin last week including a morale-boosting progression to the quarter-finals of the Champions League.

Saturday 18th March 5:00pm


Kick off 5:30pm

Dyche has seen positive steps from his side too and explained how he approached the challenge of trying to turn around Everton's season and discussed the response of his players, who have won three of their seven Premier League games under him, having only won three matches in the top flight this season before his appointment at the end of January.
"The players have been very adaptive," he said. "They've listened, they've absorbed a lot of what we've offered them, particularly in the first week, 10 days, maybe two weeks because we really tried to cram a lot in then, really sort of force feeding them a lot of what we thought was important.
"People sometimes think, 'Well that's part of their profession' but you've still got to go out and play. You're taking in a lot of information, sometimes new to your style or your game. It is more tricky than people sometimes think, to add in new tactical thinking and different professional standards that we represent.
"As the weeks have gone on they've got more used to what we do and then it's about standards and driving the standards and the consistency of the standards."
FREE TO WATCH: Highlights from Everton's win against Brentford in the Premier League.

Several of Dyche's initiatives upon arriving at the club grabbed headlines, from the bleep test he had the players complete, to a feedback questionnaire which asked them to open up about what had and hadn't worked well at the club previously.
"There are things I like to crossover with businesses I've been to," says Dyche. "The idea of feedback, I want it and I want it to be honest. It's a delicate one – people can write down some pretty interesting things!
"But it's not just where things are going wrong, we say what are the things that work? A lot of answers come out pretty similar, we share it back with the group and work on that basis. And then to change that we do this, this and this… There's a bit of common sense to it.
"There was a bit of noise about the yo-yo test. It's not to try to give some sort of hard line, which people suggest. It's a measure I've used many times, so I know where people should be at through years of using that measure. Your body needs to be at a certain level to take the requirements of what the game offers you.
"I've got three players here who I've worked with before but for some of the players that's probably a new thing, and I think they were excellent, very open minded and I believe they offered a truthful view. Complete anonymity, I just wanted honest feedback."
Everton manager Sea n Dyche says he is fully aware how tight the battle to avoid relegation from the Premier league is but has called on his players to keep building on the progress they have made since he took over at the club.

By applying the learnings from those sessions, Dyche has had a clear impact on Everton's style of play, as well as their results.
However, after their 1-0 win over Brentford last weekend, he was careful not to get carried away by the improvement, insisting the team still have a way to go to get to where he wants them to be, despite the result moving Everton up to 15th in the table.
Dyche reiterated that point again to Sky Sports. "It's steps. To jump straight to there [raising his hands], very rarely happens. We want to put in building blocks to get you where you want to be.
"People talk about putting money into clubs and sometimes it has an instant effect but there are many stories where it doesn't. The work has to be progressive. But there's a long, long journey."
It is a sentiment Potter could well relate to after his experience at Chelsea. On Saturday, the meeting between two sides trying to rebuild and continue on a positive path should provide an interesting checkpoint of where they are on that journey.
Watch Soccer Saturday from 12pm on Sky Sports News and then Chelsea vs Everton live on Sky Sports Premier League from 5pm; kick off 5.30pm.
Tommy Fury open to Jake Paul rematch and blames Oleksandr Usyk for collapse of Tyson Fury fight | Boxing News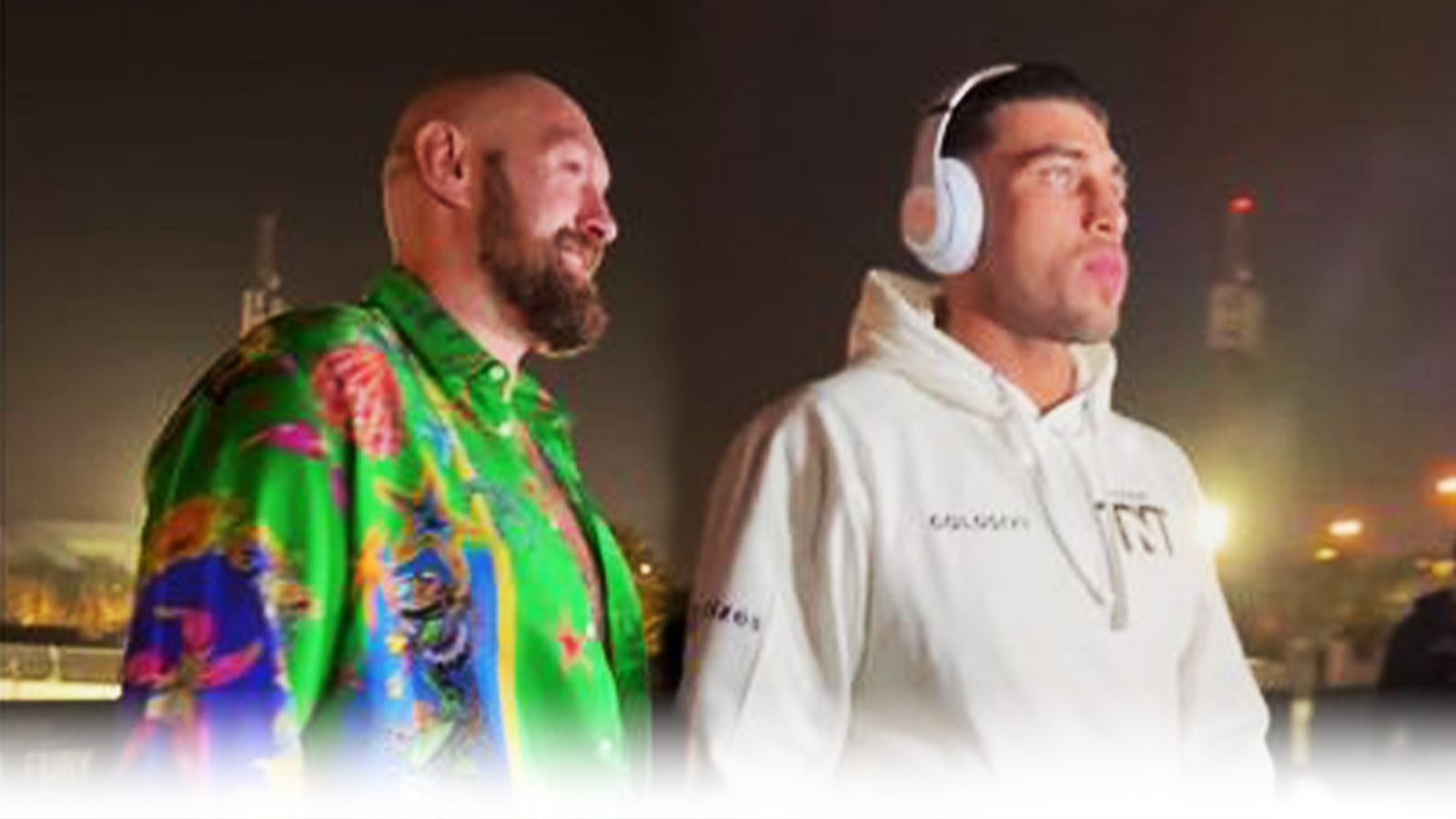 Tommy Fury is open to a rematch with Jake Paul and says Tyson Fury is not to blame for the Oleksandr Usyk fight being called off.
The 23-year-old beat YouTuber-turned-boxer Paul in a split-decision fight on February 26 in Saudi Arabia, and, speaking on Soccer AM, Fury said he is open to a rematch.
He said: "I'm down for a rematch. I will fight him tomorrow. Does he want it? I'm not so sure. The next fight I will take will be bigger than Jake Paul."
Tommy was also asked about his brother, after plans for Tyson to fight Usyk for all four major heavyweight titles imploded, and he thinks the fight will happen at some stage.
"Having somebody who is the best in the world and in my opinion the best to ever do it, having him there is a privilege," he said.
A heavyweight title clash between Tyson Fury and Oleksandr Usyk is off – relive the recent social media war of words between the two as a fight was seemingly on the cards

"He [Tyson Fury] does not like Usyk at the minute. There is a lot of politics in boxing. The reason why this fight isn't getting made isn't down to Tyson at all.
"He will fight any man, he doesn't fear any man, especially not a cruiserweight who can't do anything anyway. He is too small. It's not Tyson's fault. All these fights will happen, but it takes a while to get made."
Tommy also added that the Paul fight was difficult because of the untraditional style of the 26-year-old.
"It's difficult because he is a big, strong man, but I knew there was nothing he can do. Anybody can go in there and fight," he said.
Tyson Fury gives his reaction to the fight between brother Tommy Fury and Jake Paul, with the WBC heavyweight world champion keen for a rematch

"I'd sooner fight a legit experienced fighter because it would be easier. Fighting guys like that who are erratic and throwing punches from different angles, they don't know what they are doing, and it makes them awkward. It's a difficult challenge, but I got him with the sweet science.
"It was very frustrating because there were two setbacks and two cancelled fights. All that time when it looked like it was my fault because I knew I could beat him.
"When everything was getting made and said, there was a bit of pressure. On the night, I didn't feel anything because there comes a certain stage where it just gets too big."
Ruben Neves is carrying Wolves and deserves to be playing in a better team | Football News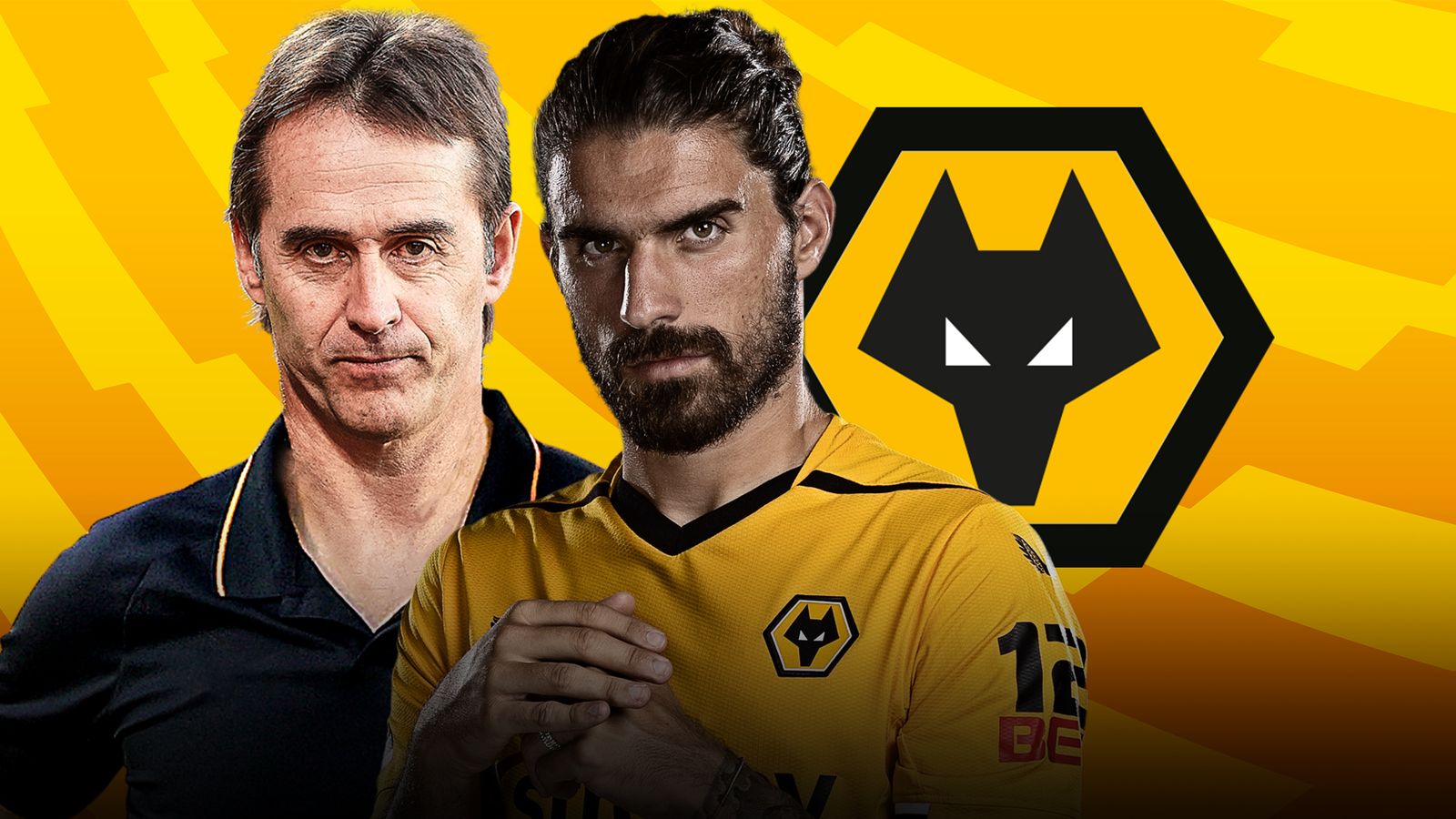 Ruben Neves appeared to have tears in his eyes as he bade an emotional farewell to the supporters after his team's final home game against Norwich last May. It seemed inevitable that it would be his last appearance at Molineux in a Wolves shirt.
But the anticipated summer move did not materialise. In terms of revenue, Wolves now rank among the 30 richest clubs in the world. The economics of modern European football mean that only a dwindling number of teams are able to afford a player like Neves.
He waited and he waited but the transfer puzzle was never solved. Had Frenkie de Jong left Barcelona for Manchester United perhaps that would have sparked a chain reaction, earning Neves the Champions League move that his performances deserved.
Instead, Wolves fans have been treated to a sixth season – and it has been a treat. Do not make the mistake of thinking that Neves has stagnated at Molineux. He should not be typecast as a mid-level Premier League player. He is playing better than ever.
This has been a difficult season for Wolves. They were bottom of the table at Christmas. But the captaincy has brought out the best in Neves. He has emerged as the team's leader, taking his role to heart – as any referee dealing with his chatter would attest.
It would have been easy to sulk, to behave as if life at the lower end of the Premier League was beneath a man of his talents, but he has done the opposite. Neves has seemed to take a perverse pleasure in proving that his commitment to the cause is still strong.
The problem for him and for Wolves is that his quality is not matched by those around him. Against Leeds last time out, all momentum was lost following his substitution because of a calf problem. Even with him, Wolves are not great. They are miserable without him.
It is why, in a twist on the norms of modern football, few Wolves fans would begrudge Neves his move. Having already made more appearances for the club than any continental European in the club's history, he had provided more than enough memories.
Nobody has started more Premier League games for Wolves. Of course, the story began before that when he was the club's player of the year in winning promotion from the Championship. His outrageous volley against Derby was the goal of the season.
It was one of six goals from outside the area in that first season, his reputation forged. Nine more have followed since, from his free-kick that marked Wolves' return to the Premier League against Everton to the arrowed shot into the bottom corner against Newcastle.
The data scientists will tell you that Neves' long-range shooting is the low-percentage option. They point out, a little joylessly, that there are more efficient ways to use the ball. To which the only reasonable reply is, have you seen the options ahead of him?
One suspects Neves would be able to make the adjustment if there was an Erling Haaland in the box to receive the pass. Indeed, having just turned 26, it is worth remembering how much he has already adapted his game, despite being a precocious talent as a teenager.
This is a player who was involved in a Champions League quarter-final for Porto against Bayern Munich just one month after his 18th birthday. Late that year, he became the youngest man to captain his team from the start of a Champions League match.
The coach who entrusted him with that duty was a certain Julen Lopetegui. Reunited in Wolverhampton, the experienced former Real Madrid boss explains not only what he recognised in Neves that day – but the trait that has allowed him to progress ever since.
"He started with me when he was 17," Lopetegui tells Sky Sports. "When he started playing he showed one important characteristic that was key for a player. It is not just how you play but how you learn. His character is such that he tries to learn more each day.
"This is his character."
Upon his arrival in England, the expectation was that Neves would be a playmaker. He has delivered on that score, displaying a range of passing that sets him apart. No midfielder has completed more long passes in the Premier League these past five seasons.
But he has become a different player to the one who broke through under Lopetegui at Porto, surprising many with his appetite to hunt down the ball. That was a non-negotiable in the Championship and his 42 appearances that season helped set him on a new path.
Tackling has become a strength. Only four midfielders have made more of them in the Premier League this season. He ranks third for interceptions too. Joao Palhinha tops the former list, while it is Idrissa Gueye and Cheick Doucoure who top the latter.
These players have a very different profile.
They cannot pass a ball like Neves.
Even that old line about him not scoring from inside the box no longer applies. As Wolves countered on Liverpool late in the game at Molineux last month, it was Neves who was bursting beyond the backtracking midfielders to apply the finish from close range.
FREE TO WATCH: Highlights from Wolves' Neves-inspired win over Liverpool

The arrival of Mario Lemina at Wolves has allowed him more freedom to roam into other areas and highlight the full range of his talent. This, remember, a season that had begun with him being asked to play in the centre of defence under Bruno Lage.
He has improved in tight spaces. Neves ranks fourth in the Premier League for the most passes played when put under pressure by an opponent. It is indicative of a player still adding to his game. For Lopetegui, who has followed his progress, that is not a surprise.
"These kind of characters are smart," he adds. "If you are smart and you are open, you are going to learn and the years will go in your favour. The other way around and it goes the opposite. That is why it is about his quality but it is also about his character.
"That is key in the progress of young players."
Neves continues to make that progress and it is natural to wonder how far it could yet take him. One of the quirks of his time at Wolves is that, despite being one of the team's outstanding players throughout their Premier League run, he has seen others move on.
Diogo Jota went to Liverpool. Adama Traore was loaned to Barcelona. Even Matt Doherty left for Tottenham before joining Atletico Madrid. Now, reports are linking midfield partner Matheus Nunes with Liverpool. Neves has been better than all of them.
"I thought Ruben Neves would be at Wolves for a couple of seasons and then move on to a Champions League club and I am surprised he has not made that move, for whatever reason," said Jamie Carragher, speaking on Friday Night Football recently.
"You look at him, what he was doing at Porto, captaining that team at such a young age, I thought it was a natural progression. It has not quite happened yet but he is a player you look at and think can he make that next step and I am convinced that he can."
Gary Neville agreed with that assessment, going even further in his praise. "He has been at Wolves quite a long time," he added. "I genuinely believe that Ruben Neves could go and sit in any midfield in Europe in any team in any league and be comfortable."
If that chance finally comes, expect Neves to seize it.
Jeff Bezos, Trump, and people 45+ who had things handed to them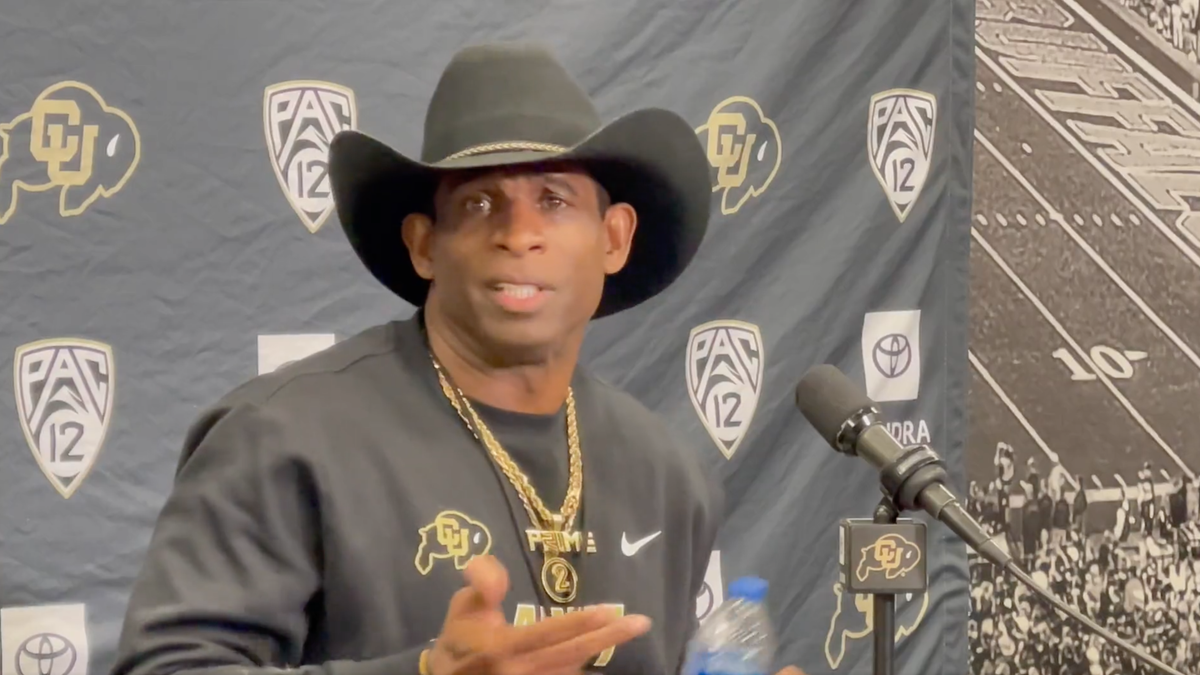 If you currently play football for Colorado, you had better use a strong black marker to write your name on the tape on your helmet. The way that Deion Sanders has the program's spring practice set up, the players currently do not have numbers. On the field is just going to be a mass of black, white, and gold jerseys.
Sanders' explanation for this latest attention-seeking decision is that he is old school.
"Anybody in here over 45?" Sanders asked the media. "Didn't we have to earn every durn thing we got?"
No, your generation did not. Sanders is a member of Generation X. Just like the Millennials and Gen Z after them, that generation was too called lazy and entitled. It is a time-honored tradition for middle-aged and older people to hurl those accusations at the youth.
The truth is, for most people the world is a difficult place and to become a financial success takes a great deal of hard work and some luck. But for some people, luck had a lot more to do with their financial windfalls than work.
For Coach Prime and others who believe everyone over 45 years old had it tougher than today's young people, here are some people that age and older who were given quite a bit.