Texans trade Brandin Cooks to Cowboys for draft picks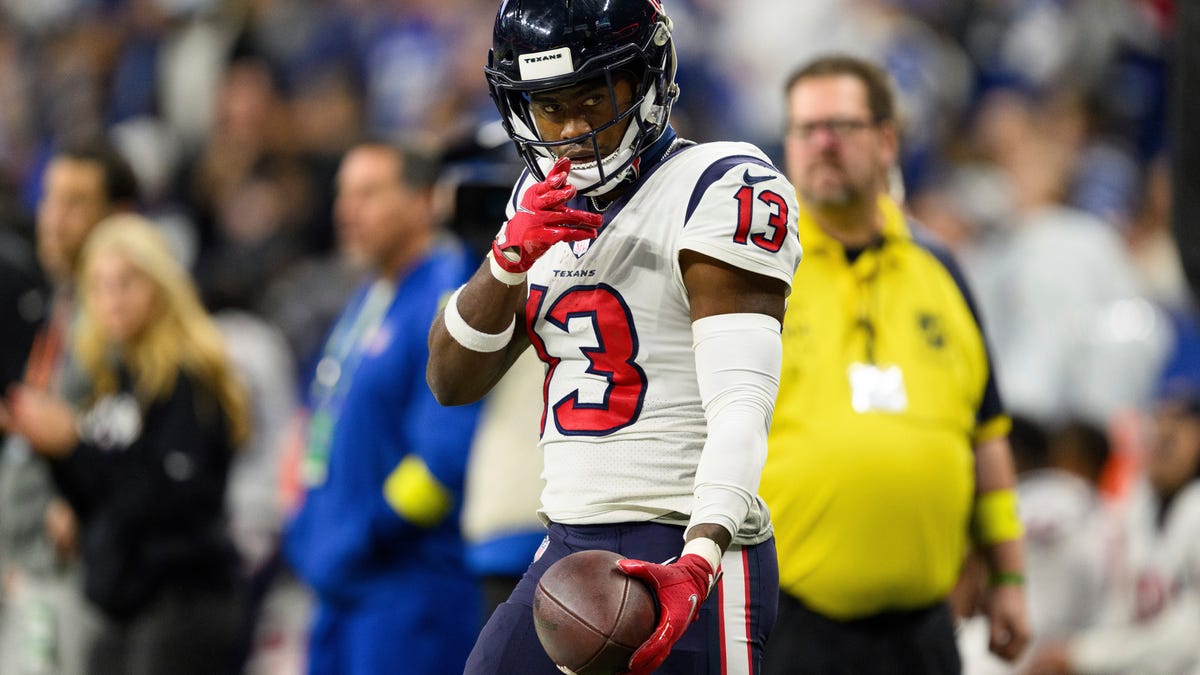 The Dallas Cowboys got their man. Not the player many fans might be thinking of, but they targeted a wide receiver and got him. Per ESPN, the Cowboys have acquired Brandin Cooks from the Houston Texans for a fifth and sixth-round draft pick. Not a steep price at all for a receiver once considered one of the best young wideouts in the NFL.
This is the best Cowboys fans can hope for out of Jerry Jones during free agency. Jones isn't willing to spend the money it'd take to bring a receiver the caliber of DeAndre Hopkins into the fold. Jones is looking for the bargain and may have found that with Cooks. Giving up late-round picks in 2023 and 2024 is a low-risk, high-reward transaction.
Hopkins has been campaigning for a trade to Big D and even did an impromptu PSA with Dez Bryant expressing his desire to be a Cowboy. Welp, that dream is all but shattered for now. Cooks has been on the trade block for what feels like an eternity, and he's finally out of Houston. If he's healthy, Cooks should round one of the best triple threats at receiver in the league. Ceedee Lamb, Michael Gallup, and Cooks will give defensive coordinators nightmares.
While Hopkins would've given Dallas the most explosive passing attack in the NFL, their overall success will ultimately come down to Dak Prescott producing in the biggest moments. It doesn't matter who's lined up outside if Prescott can't get the job done. So, the Cooks pickup is nice but not quite the bang most fans hoped to see this offseason.
Rangers vs Celtic: Police investigating alleged Craig McPherson headbutt towards Fran Alonso in SWPL match | Football News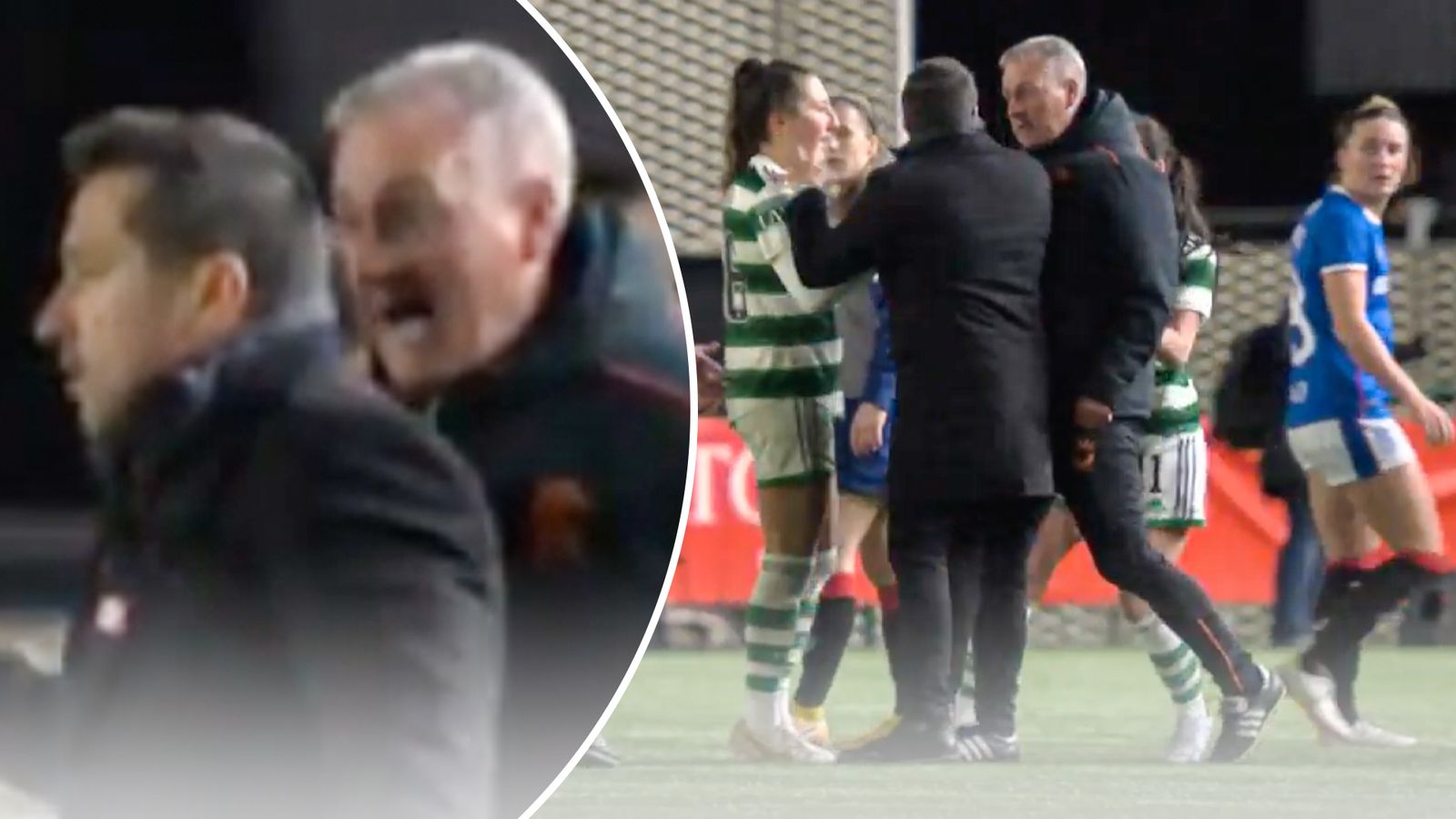 Rangers coach Craig McPherson is being investigated by police over an alleged headbutt on Celtic Women boss Fran Alonso.
The incident took place after Monday's Old Firm match, live on Sky Sports, as McPherson approached Alonso on the pitch at Broadwood Stadium.
Rangers are also investigating the incident, while the Scottish FA's compliance officer is set to look into the matter too.
A Celtic spokesperson added: "Clearly this is a hugely concerning incident, falling well below any acceptable standard.
"We understand the matter is now being investigated and it will be up to all relevant authorities to take any appropriate action."
Police Scotland's spokesperson said: "We have received a report regarding an incident at Broadwood Stadium on the evening of Monday, March 27, 2023. Enquiries to establish any criminality are at an early stage."
'I was called a little rat'
Highlights of Rangers against Celtic from the Scottish Women's Premier League

Rangers looked set to secure a vital victory at Broadwood until Caitlin Hayes' 99th minute equaliser ensured the rivals would share the points.
Alonso, who has previously worked under Ronald Koeman and Mauricio Pochettino at Everton and Southampton respectively, told Sky Sports he was called a "little rat" as the footage was shown to him after the match.
The 46-year-old Spaniard said: "I don't know. You can see there, somebody pushed me from behind. I never talked to (McPherson) the whole game.
"It's obviously disappointing to concede a goal in the last minute, I totally get it. But I don't know.
"I was called a 'little rat', I don't know why."
Rangers forward Brogan Hay scored after miscommunication between Celtic pair Kelly Clark and Pamela Tajonar

When asked about the incident after the match, Rangers head coach Malky Thomson told Sky Sports: "Without me seeing it at all, I don't know that I can comment on it.
"If that's the case, then there will be an investigation and we'll obviously look at it."
Former Morton and Falkirk midfielder McPherson, 52, had spells as assistant manager at Morton and Dumbarton before joining up with Thompson in the summer of 2021.
Caitlin Hayes scored in the 99th minute with the last kick of the game to equalise against Rangers in the SWPL

The 1-1 draw – in the first SWPL league game televised live by Sky Sports – ensured Celtic and Rangers remained second and third, respectively.
Glasgow City are top of the table, eight points clear of Alonso's side, with nine matches to play this season.
Anthony Joshua says he will retire from boxing if he loses to Jermaine Franklin | 'I'm not here to battle people' | Boxing News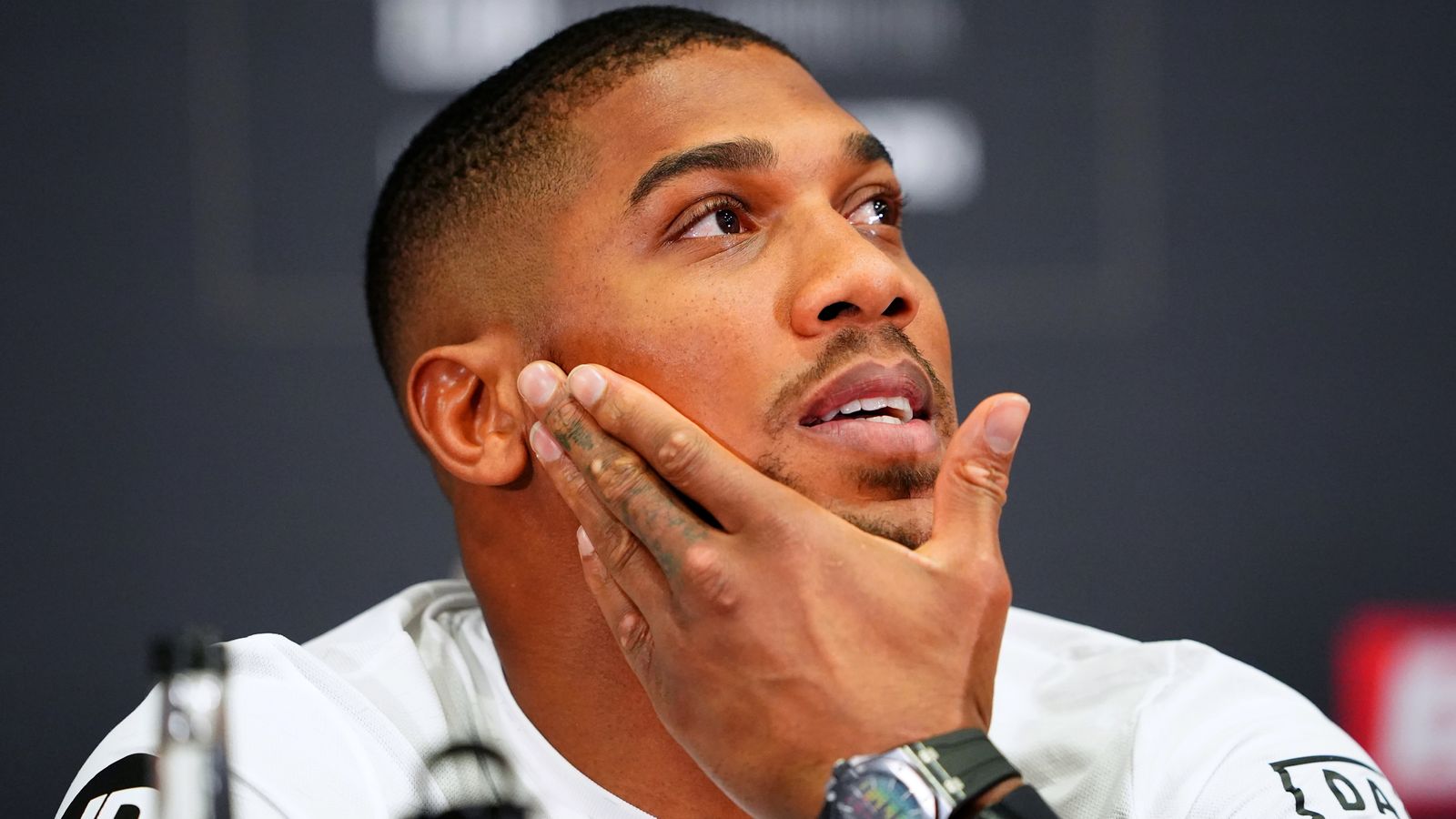 Anthony Joshua says he will retire from boxing if he loses against Jermaine Franklin on Saturday at the O2 Arena.
The two-time world champion is making his return to the ring this weekend to face the American heavyweight after successive defeats to Oleksandr Usyk.
Joshua will be looking to win his first professional fight since December 2020 but has admitted he will step away from boxing if he loses a third successive bout.
"I will. I will retire if I lose. I'm not here to battle people. If people want me to retire I will retire," he told MailOnline.
"I'm not going to fight if people don't want me too. It's not even about the money. It's about the competitor in you. That's what's important.
"It [pressure] comes with the business and it comes with the territory, I know that.
"I know when I am retired, I am gonna be chilling. I'm gonna be thinking f**k everyone. I am done.
"You lot put so much pressure on me so when I am done, the chains are going to be gone. I am going to be laughing and loving life."
Anthony Joshua should retire if he is beaten by Jermaine Franklin, while Tyson Fury 'didn't believe' he could defeat Oleksandr Usyk, says Johnny Nelson

Nelson expects Joshua to 'get it done'
Former WBO cruiserweight champion Johnny Nelson expects Joshua to beat Franklin but thinks the 33-year-old should retire if he loses.
"I'd expect Anthony Joshua to get it done. But Jermaine Franklin is 29 years old, (has had) 22 fights, won 21, stopped 14 of his opponents and in his last fight against Dillian Whyte people say he should have won. But that's questionable," he said.
Anthony Joshua discusses his thoughts on his showdown with Jermaine Franklin and his training regime going into the fight.

"My big question is this: Anthony Joshua, after losing two fights on the bounce, has had to relook at his confidence to think 'who am I, do I belong here, do I want this?'
"For Anthony Joshua that's everything. Because he's had to go through a bit of turmoil, mentally, emotionally and come to terms with the fact that he's no longer the best fighter, officially, in the world.
"He's got to get in the queue again like everybody else. If Anthony Joshua loses, he jacks it in. If he doesn't jack it, he should jack it. Because it's a hard mountain to climb.
"Especially when you've had the success and the heights that he's had. So he can't afford to lose. That's a must. Then from that, it's confidence building."
Hollie Doyle: Star flat jockey set for Friday return ahead of Lincoln meeting at Doncaster | Racing News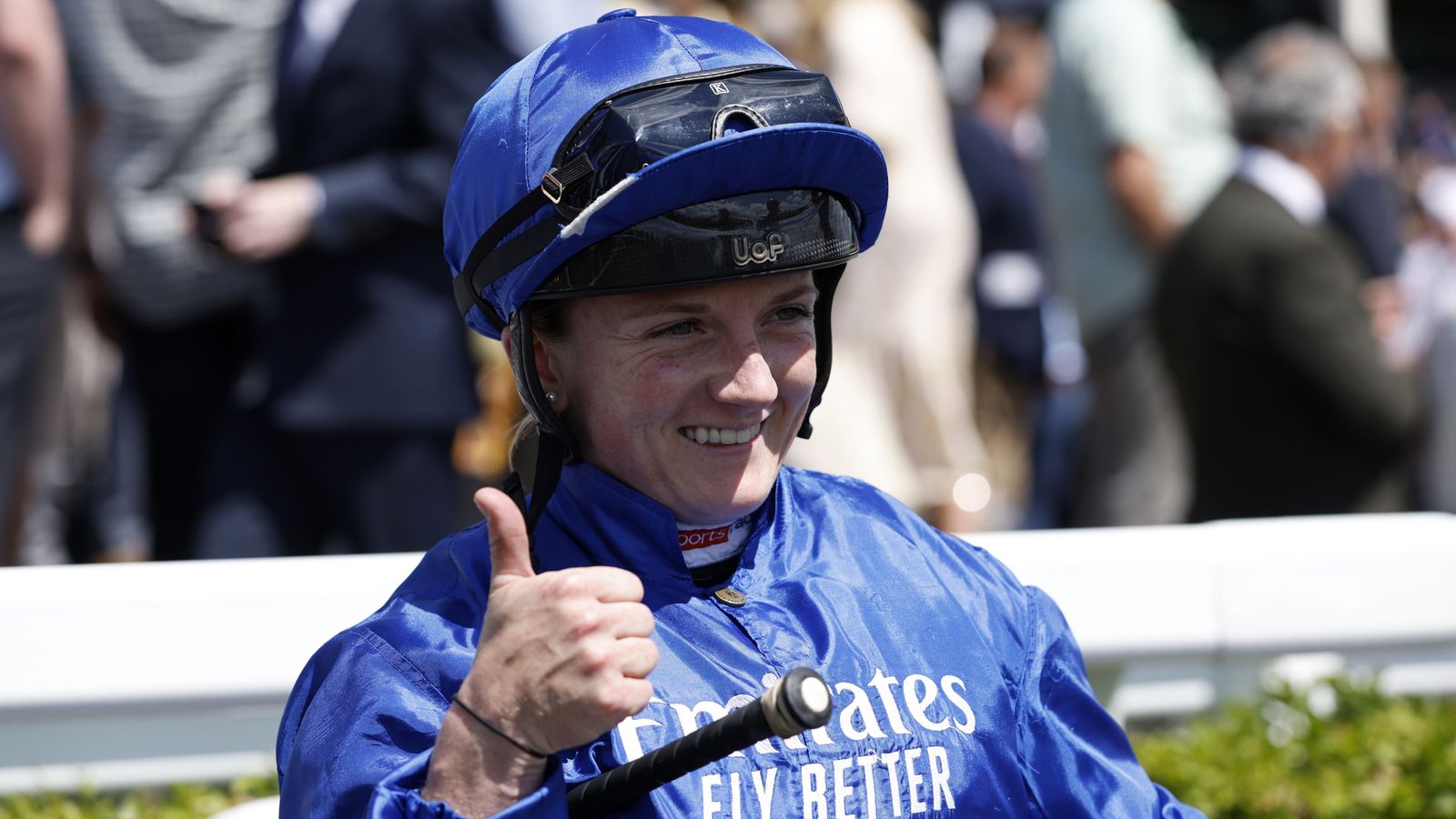 Leading flat jockey Hollie Doyle will make her return to riding on Friday at Newcastle ahead of this weekend's Lincoln meeting at Doncaster, live on Sky Sports Racing.
The Group One-winning rider has been out of the saddle since January following an elbow injury sustained in a fall at Wolverhampton.
Doyle enjoyed another memorable season in 2022 with over 150 winners, partnering Nashwa to a first Classic victory as well as landing another Royal Ascot success on Bradsell and further glory on star stayer Trueshan.
She is set to make her return at Newcastle, taking the ride on Rhythm And Hooves in the 5:50pm race, ahead of Saturday's opening flat turf meeting of the year at Doncaster.
Some of her rides include Richard Spencer's Revich in the lucrative Lincoln Handicap, as well chances on Wilderness Girl in the Cammidge Trophy and the classy Tempus in the Doncaster Mile.
"It's been a frustrating time on the sidelines, but it was great to receive the green light to return," said the Sky Sports Racing ambassador.
"I've been back at Oaksey House this morning, and the team there have been fantastic right the way through my recovery.
"I'll be riding out this week and am looking forward to getting back in the saddle at Newcastle on Friday and on Lincoln day at Doncaster and kicking on from there."
Watch every race from the Lincoln meeting at Doncaster this Saturday, exclusively live on Sky Sports Racing.