UFC 286: Leon Edwards retains welterweight title by defeating Kamaru Usman by majority decision | MMA News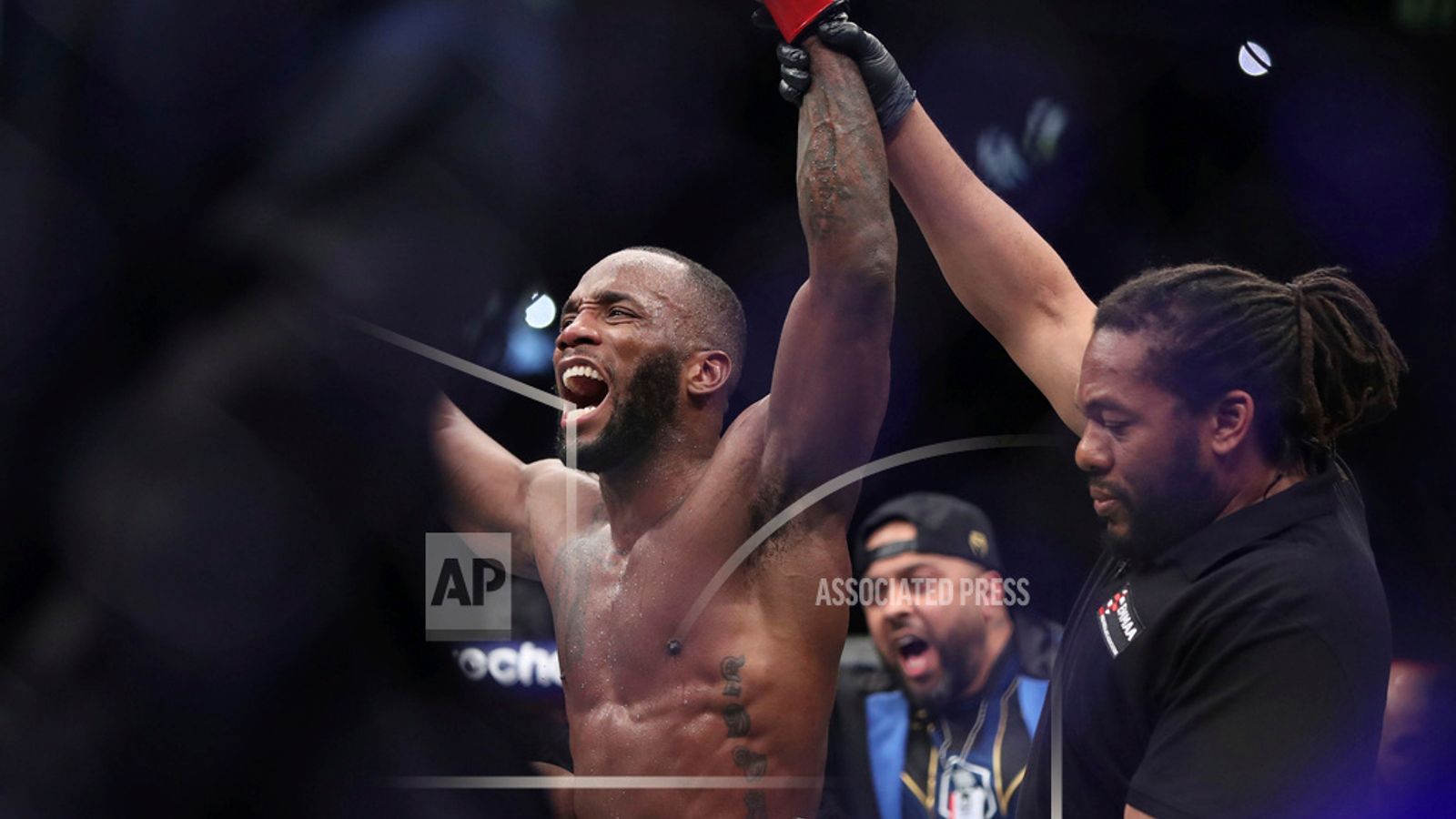 Leon Edwards retained his welterweight title as he beat challenger Kamaru Usman at UFC 286 by majority decision to extend his unbeaten streak to 12 in his first defence of the title.
Judges scored the trilogy fight at the O2 Arena in London 48-46, 48-46, 47-47 in favour of the Briton, who landed the cleaner blows as their third fight went the distance.
"I knew I could go out there and take his shots," Edwards said. "Even when he was pressuring, not much happened."
Hear from UFC welterweight champion Edwards and Dana White after UFC 286

This was their third meeting, more than seven years after the first fight won by Usman.
Edwards made an encouraging start, connecting with two heavy body kicks in the opening round. The 31-year-old's greater speed unsettled Usman, but the challenger took Edwards down briefly in round two before both fighters traded some heavy blows.
Usman grappled Edwards to the floor again early in the third and the latter was docked a point for grabbing the fence, which led many to believe the points were tied 28-28 heading into the fourth round.
A similar pattern unfolded in the fourth, which was just as tight, with Edwards looking to keep his distance as Usman tried to get in close.
Edwards evaded two more takedown attempts in the final round and caught Usman with an uppercut, but took a hit to the body as his title defence went down to the wire.
Edwards had ended Usman's long reign as champion with a kick to the Nigerian's head and neck in the fifth round in Salt Lake City in August at UFC 278.
Usman says he is not done and will see Edwards again

"I think I did enough to win the fight," Usman, 35, told BT Sport after the defeat. "I'm not done."
He also showed good sportsmanship when talking about Edwards' win: "I knew it was a close fight. Great game plan. I've always said it from the start, I knew I'd see Leon again and I'm not done. I'll see him again.
Edwards celebrated his win over Usman at UFC 268 with actor Tom Holland

"I've always given him props for everything he's been able to accomplish. He's just like me. It's in his blood. Much respect, London. You've got yourself a great champion and a hell of a guy."
Jim Crawford: Republic of Ireland U21s boss angered after 'uneducated' trolls racially abuse U15 players | Football News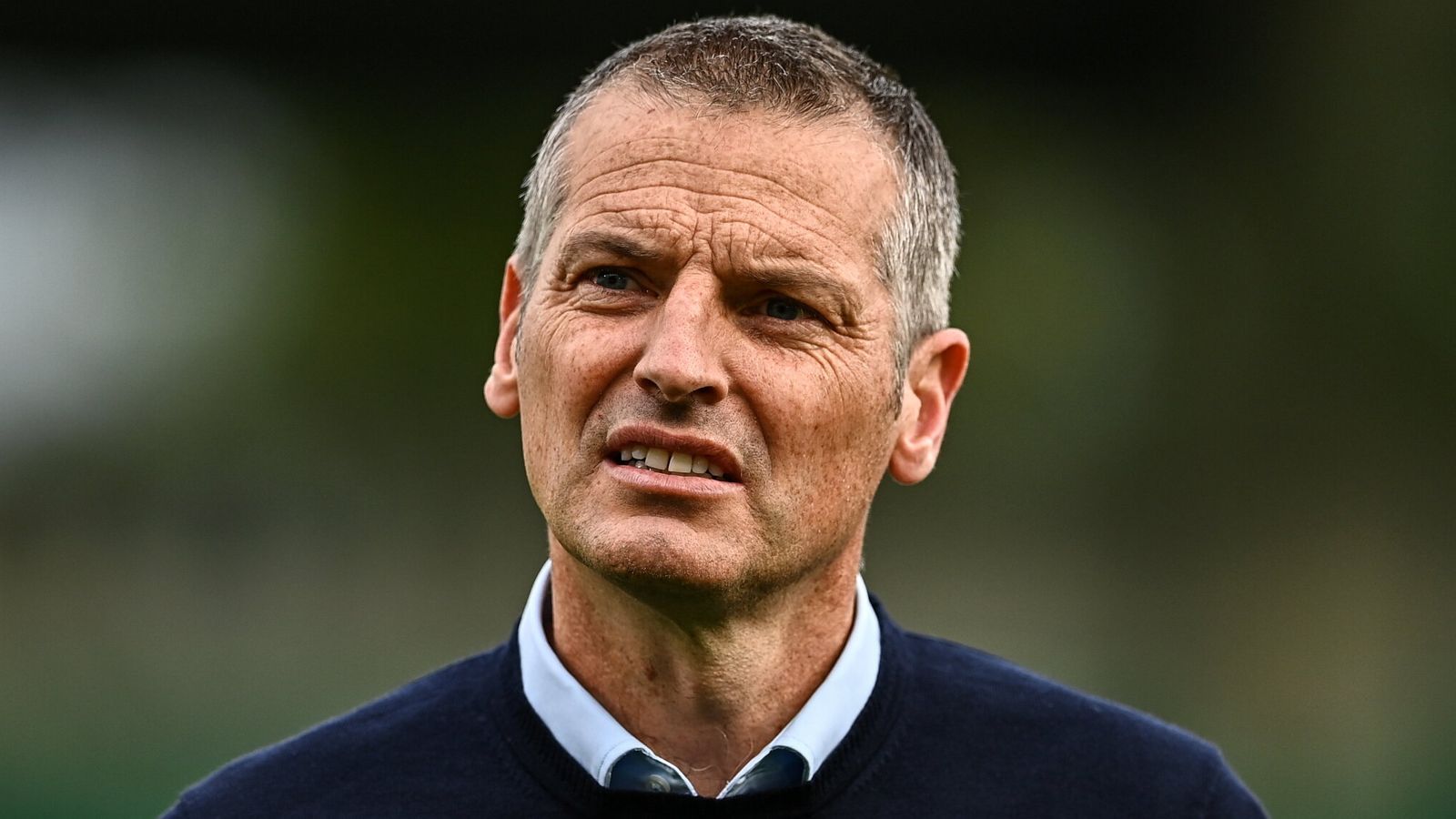 Republic of Ireland U21s boss Jim Crawford has hit out at the "uneducated" trolls who sent "unacceptable" online abuse to members of the country's U15s squad.
The Football Association of Ireland has condemned the attacks on multiple platforms, which came after the U15s boys' team's back-to-back 6-0 victories over Latvia earlier this week, as "vile and horrific" and is working with police and social media companies to identify and deal with those responsible.
Crawford, who was preparing his team for Sunday's friendly against Iceland in Cork when the news broke, could not contain his anger.
He said: "I just want to get it out there that there's certainly no place for racism in sport, in society.
"It comes from a minority, it comes from uneducated people and it comes from social media platforms where people can disguise their names, their identity. The unfortunate thing is that they have a platform.
"To hear that this morning, it just makes you angry. I just think it's time that we all just work together on this and stamp it out because it's unacceptable."
The incident comes at a time when Stephen Kenny's Ireland squad, which will face France in a Euro 2024 qualifier on Monday evening, mirrors the country's diversity, with striker Chiedozie Ogbene, the first African-born player to represent the nation at senior level, Andrew Omobamidele and Adam Idah all of Nigerian heritage.
Crawford added: "These same people will be cheering goals if Chieo scores, Adam Idah scores, do you know what I mean?
"I just don't know. Well, I do know. They're ignorant, they're uneducated, but they have to hide behind these fake accounts.
"It goes for racism, bullying and I do think social media companies have got to do something about this. They've got to do it because certain people think it's a laugh and a joke, but it's not, it's a lot deeper than that."
An emotional Crawford continued: "I've worked in the FAI now a long time and I know the work that development officers do on the ground, getting into schools, putting on Show Racism the Red Card programmes, and I've been involved in that myself.
"It's something that I'm very strong about and every school I've been to, I've got the buy-in. But it's just the minority, you know? It's just a minority.
"I've run so many programmes with black kids loving football, and then I hear this goes on, you know?"
Hate Won't Win
Sky Sports is committed to making skysports.com and our channels on social media platforms a place for comment and debate that is free of abuse, hate and profanity.
For more information, please visit: www.skysports.com/againstonlinehate
If you see a reply to Sky Sports posts and/or content with an expression of hate on the basis of race, sex, colour, gender, nationality, ethnicity, disability, religion, sexuality, age or class, please copy the URL to the hateful post and screengrab it and email us here.
Tommy Fury open to Jake Paul rematch and blames Oleksandr Usyk for collapse of Tyson Fury fight | Boxing News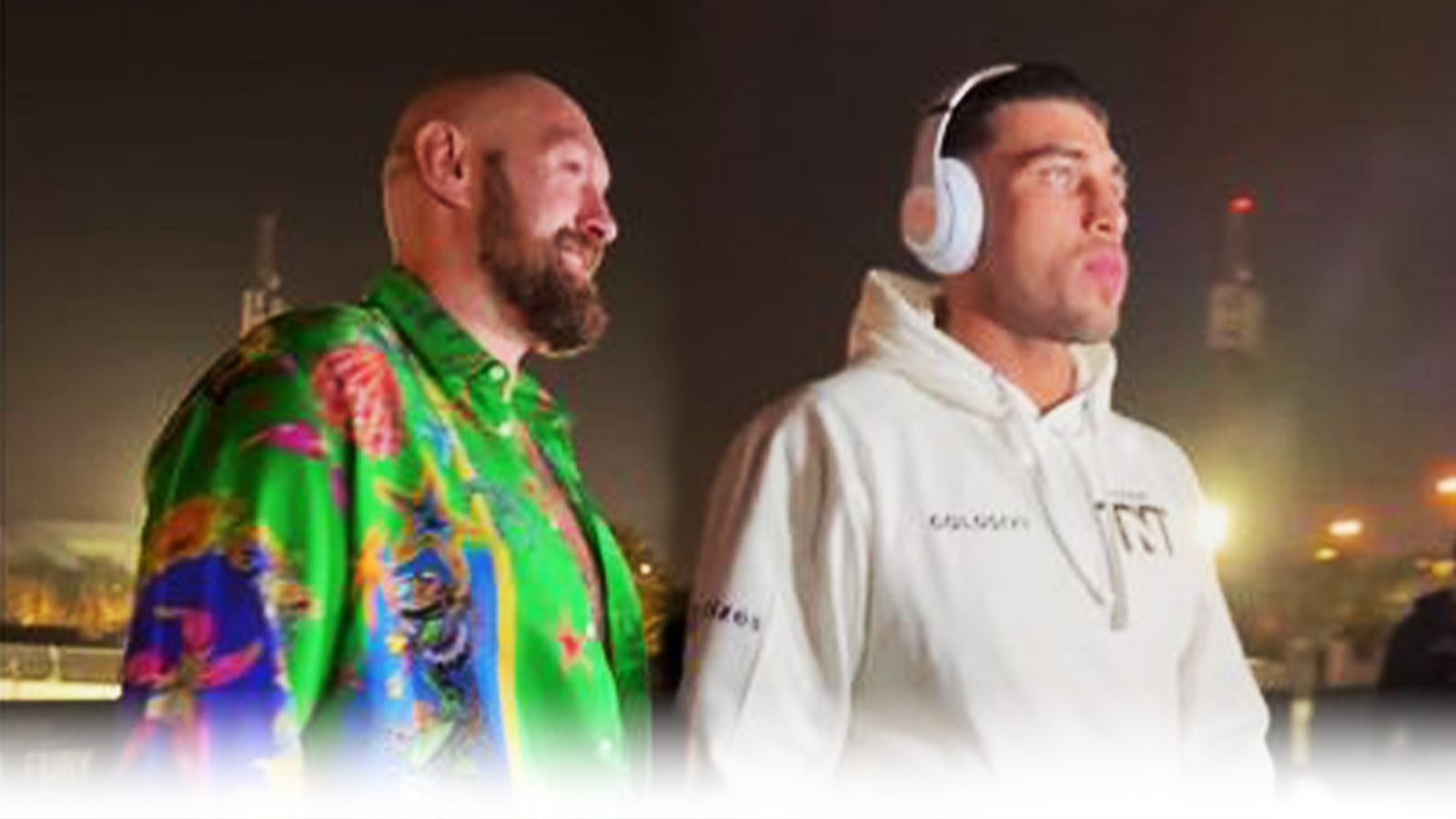 Tommy Fury is open to a rematch with Jake Paul and says Tyson Fury is not to blame for the Oleksandr Usyk fight being called off.
The 23-year-old beat YouTuber-turned-boxer Paul in a split-decision fight on February 26 in Saudi Arabia, and, speaking on Soccer AM, Fury said he is open to a rematch.
He said: "I'm down for a rematch. I will fight him tomorrow. Does he want it? I'm not so sure. The next fight I will take will be bigger than Jake Paul."
Tommy was also asked about his brother, after plans for Tyson to fight Usyk for all four major heavyweight titles imploded, and he thinks the fight will happen at some stage.
"Having somebody who is the best in the world and in my opinion the best to ever do it, having him there is a privilege," he said.
A heavyweight title clash between Tyson Fury and Oleksandr Usyk is off – relive the recent social media war of words between the two as a fight was seemingly on the cards

"He [Tyson Fury] does not like Usyk at the minute. There is a lot of politics in boxing. The reason why this fight isn't getting made isn't down to Tyson at all.
"He will fight any man, he doesn't fear any man, especially not a cruiserweight who can't do anything anyway. He is too small. It's not Tyson's fault. All these fights will happen, but it takes a while to get made."
Tommy also added that the Paul fight was difficult because of the untraditional style of the 26-year-old.
"It's difficult because he is a big, strong man, but I knew there was nothing he can do. Anybody can go in there and fight," he said.
Tyson Fury gives his reaction to the fight between brother Tommy Fury and Jake Paul, with the WBC heavyweight world champion keen for a rematch

"I'd sooner fight a legit experienced fighter because it would be easier. Fighting guys like that who are erratic and throwing punches from different angles, they don't know what they are doing, and it makes them awkward. It's a difficult challenge, but I got him with the sweet science.
"It was very frustrating because there were two setbacks and two cancelled fights. All that time when it looked like it was my fault because I knew I could beat him.
"When everything was getting made and said, there was a bit of pressure. On the night, I didn't feel anything because there comes a certain stage where it just gets too big."
Ruben Neves is carrying Wolves and deserves to be playing in a better team | Football News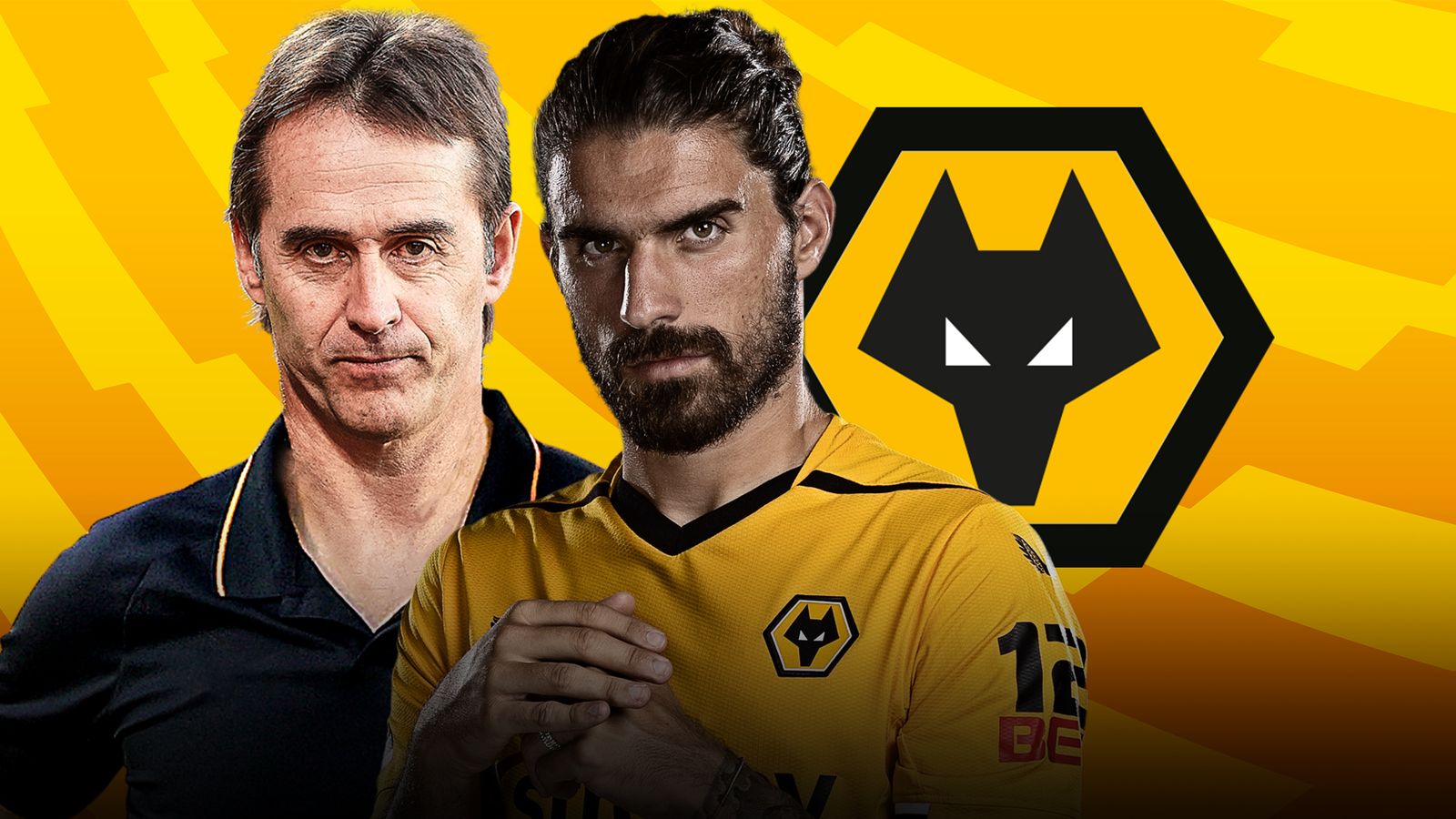 Ruben Neves appeared to have tears in his eyes as he bade an emotional farewell to the supporters after his team's final home game against Norwich last May. It seemed inevitable that it would be his last appearance at Molineux in a Wolves shirt.
But the anticipated summer move did not materialise. In terms of revenue, Wolves now rank among the 30 richest clubs in the world. The economics of modern European football mean that only a dwindling number of teams are able to afford a player like Neves.
He waited and he waited but the transfer puzzle was never solved. Had Frenkie de Jong left Barcelona for Manchester United perhaps that would have sparked a chain reaction, earning Neves the Champions League move that his performances deserved.
Instead, Wolves fans have been treated to a sixth season – and it has been a treat. Do not make the mistake of thinking that Neves has stagnated at Molineux. He should not be typecast as a mid-level Premier League player. He is playing better than ever.
This has been a difficult season for Wolves. They were bottom of the table at Christmas. But the captaincy has brought out the best in Neves. He has emerged as the team's leader, taking his role to heart – as any referee dealing with his chatter would attest.
It would have been easy to sulk, to behave as if life at the lower end of the Premier League was beneath a man of his talents, but he has done the opposite. Neves has seemed to take a perverse pleasure in proving that his commitment to the cause is still strong.
The problem for him and for Wolves is that his quality is not matched by those around him. Against Leeds last time out, all momentum was lost following his substitution because of a calf problem. Even with him, Wolves are not great. They are miserable without him.
It is why, in a twist on the norms of modern football, few Wolves fans would begrudge Neves his move. Having already made more appearances for the club than any continental European in the club's history, he had provided more than enough memories.
Nobody has started more Premier League games for Wolves. Of course, the story began before that when he was the club's player of the year in winning promotion from the Championship. His outrageous volley against Derby was the goal of the season.
It was one of six goals from outside the area in that first season, his reputation forged. Nine more have followed since, from his free-kick that marked Wolves' return to the Premier League against Everton to the arrowed shot into the bottom corner against Newcastle.
The data scientists will tell you that Neves' long-range shooting is the low-percentage option. They point out, a little joylessly, that there are more efficient ways to use the ball. To which the only reasonable reply is, have you seen the options ahead of him?
One suspects Neves would be able to make the adjustment if there was an Erling Haaland in the box to receive the pass. Indeed, having just turned 26, it is worth remembering how much he has already adapted his game, despite being a precocious talent as a teenager.
This is a player who was involved in a Champions League quarter-final for Porto against Bayern Munich just one month after his 18th birthday. Late that year, he became the youngest man to captain his team from the start of a Champions League match.
The coach who entrusted him with that duty was a certain Julen Lopetegui. Reunited in Wolverhampton, the experienced former Real Madrid boss explains not only what he recognised in Neves that day – but the trait that has allowed him to progress ever since.
"He started with me when he was 17," Lopetegui tells Sky Sports. "When he started playing he showed one important characteristic that was key for a player. It is not just how you play but how you learn. His character is such that he tries to learn more each day.
"This is his character."
Upon his arrival in England, the expectation was that Neves would be a playmaker. He has delivered on that score, displaying a range of passing that sets him apart. No midfielder has completed more long passes in the Premier League these past five seasons.
But he has become a different player to the one who broke through under Lopetegui at Porto, surprising many with his appetite to hunt down the ball. That was a non-negotiable in the Championship and his 42 appearances that season helped set him on a new path.
Tackling has become a strength. Only four midfielders have made more of them in the Premier League this season. He ranks third for interceptions too. Joao Palhinha tops the former list, while it is Idrissa Gueye and Cheick Doucoure who top the latter.
These players have a very different profile.
They cannot pass a ball like Neves.
Even that old line about him not scoring from inside the box no longer applies. As Wolves countered on Liverpool late in the game at Molineux last month, it was Neves who was bursting beyond the backtracking midfielders to apply the finish from close range.
FREE TO WATCH: Highlights from Wolves' Neves-inspired win over Liverpool

The arrival of Mario Lemina at Wolves has allowed him more freedom to roam into other areas and highlight the full range of his talent. This, remember, a season that had begun with him being asked to play in the centre of defence under Bruno Lage.
He has improved in tight spaces. Neves ranks fourth in the Premier League for the most passes played when put under pressure by an opponent. It is indicative of a player still adding to his game. For Lopetegui, who has followed his progress, that is not a surprise.
"These kind of characters are smart," he adds. "If you are smart and you are open, you are going to learn and the years will go in your favour. The other way around and it goes the opposite. That is why it is about his quality but it is also about his character.
"That is key in the progress of young players."
Neves continues to make that progress and it is natural to wonder how far it could yet take him. One of the quirks of his time at Wolves is that, despite being one of the team's outstanding players throughout their Premier League run, he has seen others move on.
Diogo Jota went to Liverpool. Adama Traore was loaned to Barcelona. Even Matt Doherty left for Tottenham before joining Atletico Madrid. Now, reports are linking midfield partner Matheus Nunes with Liverpool. Neves has been better than all of them.
"I thought Ruben Neves would be at Wolves for a couple of seasons and then move on to a Champions League club and I am surprised he has not made that move, for whatever reason," said Jamie Carragher, speaking on Friday Night Football recently.
"You look at him, what he was doing at Porto, captaining that team at such a young age, I thought it was a natural progression. It has not quite happened yet but he is a player you look at and think can he make that next step and I am convinced that he can."
Gary Neville agreed with that assessment, going even further in his praise. "He has been at Wolves quite a long time," he added. "I genuinely believe that Ruben Neves could go and sit in any midfield in Europe in any team in any league and be comfortable."
If that chance finally comes, expect Neves to seize it.