Will Dearica Hamby force the WNBA to deal with it's pregnancy problem?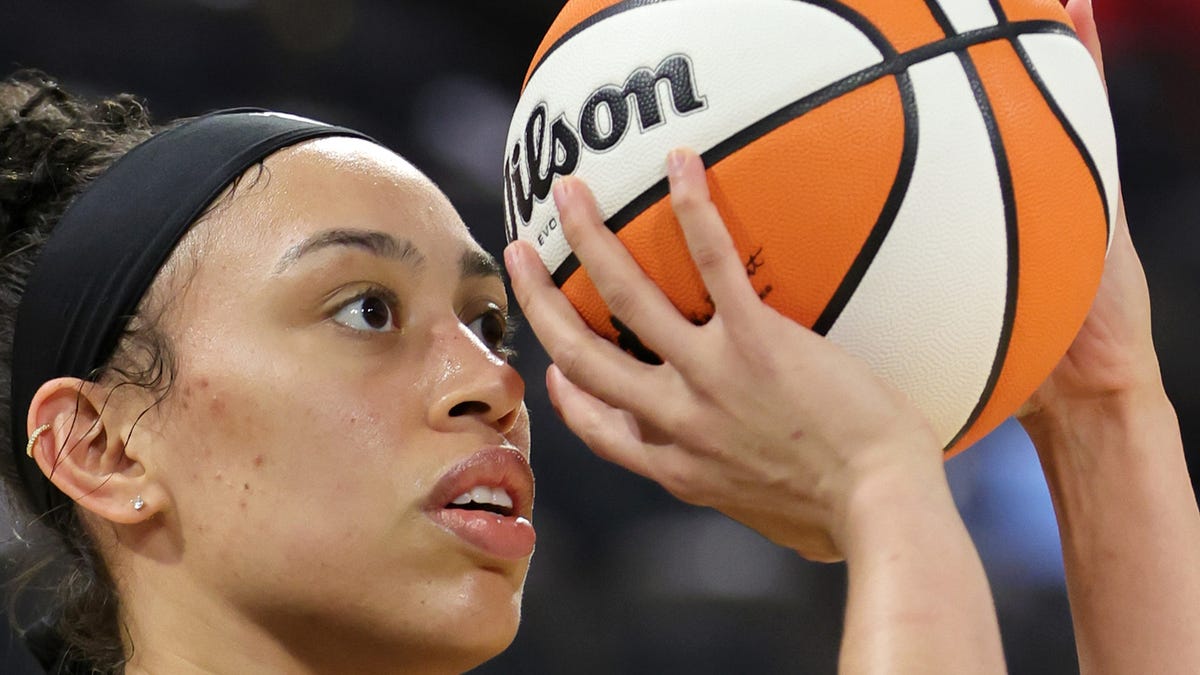 The Las Vegas Aces kicked off the WNBA free agency negotiation period on Saturday, Jan. 21, by kicking Dearica Hamby from the sidewalks of Sin City to the curbs of the City of Angels. Neither "The Heave," which made Hamby into both a fan favorite and a household name among league aficionados, nor her repeat Sixth Woman of the Year awards, two All-Star designations, or 2022 championship saved her from an unceremonious heave-ho by the Vegas organization.
The Aces' front office dealt Hamby and a first-round pick in the 2024 WNBA Draft to the Los Angeles Sparks in exchange for Amanda Zahui B. and a second-round pick in the 2024 draft.
Hamby has accused the Aces of pregnancy discrimination
For Hamby, the issue is not the trade; she acknowledges that roster moves are part of the business. It is the way in which it transpired, though, that stoked her grievance. In an Instagram post, the 29-year-old forward alleged that members of the Aces' front office "lied to, bullied, manipulated, and discriminated" against her because of her pregnancy.
"The unprofessional and unethical way that I have been treated has been traumatizing," wrote Hamby, who also claimed that Aces management accused her of knowingly signing a contract extension while pregnant, not upholding her end of the deal by becoming pregnant during its term, and drilled with questions over her use of contraception and whether her pregnancy was planned.
G/O Media may get a commission
Addiction counseling
Safe Haven Health
Accessible for all
Safe Haven prioritizes your needs with flexible and individuated substance abuse treatment, specifically opioid & alcohol addiction.
Hamby's transparency and honesty, she wrote, were "met with coldness, disrespect, and disregard from members of management."
Hamby isn't the first player to accuse her team of problems with her pregnancy
In other words, her pregnancy was a problem, and Hamby is not the first WNBA player to claim untoward treatment during pregnancy or motherhood. In 2019, Skylar Diggins-Smith disclosed that she had played the entire 2018 season while pregnant, unbeknownst to the Dallas Wings, who had no reason to question her capacity. Diggins-Smith maintained her stellar on-court production that season: She started all 32 games and averaged 34.1 minutes, 17.9 points, 6.2 assists, 3.3 rebounds, and 1.4 steals per game.
In 2019, Diggins-Smith claimed in a series of tweets (from a Twitter account that no longer exists) that the Wings organization accused her of quitting on her team when she did not return from maternity leave quickly enough for their taste. "Not knowing I took two FULL months away from everything because of postpartum depression," she tweeted. "With limited resources to help me be successful mentally/physically."
Although she received what many women in the U.S. do not – a full salary during a several-month maternity leave – the Wings organization's handling of her decision to become a working mother left Diggins-Smith wanting out. She demanded a trade to the Phoenix Mercury ahead of the 2020 WNBA season, where amenities for working and/or nursing mothers, including a child-care facility, have been long present.
"Phoenix, the organization –for as long as I've competed against them, as long as I've known them and, now, being a part of it — has always had a great setup and has always been a great family organization," Diggins-Smith told me in a May 2020 interview. "So with me having a child … that was something that was a huge priority. It's great playing under a mom in Sandy Brondello and having another mom, Julie (Hairgrove), as an assistant coach, who has children, and a few of my teammates have children. … You feel like you're being seen, you feel like you're being heard, and those resources show that they care about you."
Alarmingly, Hamby accuses women in the Aces organization of being primary purveyors of the harsh treatment she claims to have received, stating: "To be treated this way … BY WOMEN who are mothers, who have 'claimed to be in these shoes,' who preach family, chemistry, and women's empowerment … leaves me sick to my stomach."
What does the WNBA CBA say?
It is a damning statement not just against the Las Vegas franchise, but the WNBA as a whole. The 2020 CBA, to which Hamby refers in her Instagram post, includes provisions for maternity leave, motherhood, and family planning that exceed what most working mothers in the U.S. ever receive. At least on paper, the provisions serve as a blueprint for what companies should be providing all working mothers. Yet, the league has much work to do toward actualizing the content of the 2020 CBA. WNBA teams and the league itself must reckon with a new reality.
As it is, injuries are accepted as a part of the game, and they cause players to miss days, weeks, months, or even a season. Franchises are already accustomed to patching roster holes while players rehab and recover. Thus, why should absences due to maternity be treated differently?
Article X, on health benefits, "Section 2: Pregnancy Disability Benefit," of the 2020 CBA stipulates that any WNBA player who is unable to fulfill her contractual duties due to pregnancy will receive a full base salary as noted in the "Standard Player Contract." Article X, Section 2, further states that players who are traded during the time in which she is unable to perform basketball duties will have to forego "merit bonuses" unless she plays in at least one regular-season game.
Hamby claims in her Instagram post that team management did not foresee her taking the court in the 2023 season, despite her stated plans to do just that. But she is not the first WNBA player to have a team's commitment withdrawn in the wake of announcing a pregnancy. The WNBA, in fact, launched its first season with one of its most talented and hotly-promoted stars sidelined because of pregnancy.
Remember what happened to Sheryl Swoopes?
Naismith Memorial Basketball Hall of Famer and four-time champion Sheryl Swoopes missed most of her inaugural season, and the sports world (dominated by men) went nuts. Quippy headlines about Swoopes's pregnancy – some with distasteful rhymes, like "no hoops for Swoopes," or silly alliteration such as "pregnant pause," abounded. Like Hamby is experiencing now, Swoopes' organization (the now-defunct Houston Comets, which the NBA's Rockets organization operated), hedged on its commitment to its thoroughly-hyped, Olympic gold medal-winning star.
The day after learning of Swoopes's pregnancy, a Rockets spokesperson, Angela Blakeney, said in a newspaper interview: "I don't want people to assume that she has been assigned to this team – because she hasn't." (In 1997, the WNBA built its inaugural rosters by assigning two players to each of the league's inaugural eight teams.) Despite Swoopes then being a married woman of 25, the media delved deep into questions about the planned or unplanned nature of her pregnancy. WNBA president Val Ackerman, though, wished Swoopes a "healthy and comfortable pregnancy," and stated an eagerness to see her on the court when ready.
Swoopes gave birth to her son, Jordan, on June 25, 1997, less than a week before the league's inaugural tipoff. She made her WNBA debut late in the regular season, playing nine games off the bench for averages of about 14 minutes and seven points per game. Punditry, then, shifted to inquiries about her fitness to parent a baby while working in a gym atmosphere and traveling frequently.
That's right. While Hamby and Diggins-Smith allege they were treated as if they were not doing enough in terms of working out or preparing to return to their respective teams, Swoopes was questioned about whether she would be a good mother because of her job as an oft-traveling professional athlete. Discussions floated about her fitness to parent, and whether her job created an unhealthy environment for her newborn child. Former NBA player Reggie Miller, serving in an analyst's role, offered his uninvited views: "This is just a game we play," Miller said. "Life and motherhood are so much more important."
His comments drew the ire of working women, who sent opinion letters in droves to newspapers nationwide, expressing outrage over Miller's choice to insert his opinion on matters which do not concern him, and on decisions, he, as a man, would never have to make.
Fast-forward some decades, and a WNBA player is now accusing her team's management of perpetuating views about pregnancy that do not fully embrace a woman's desire to prioritize dual roles: athlete and mother. The WNBA, when contacted with a request for comment on Sunday, Jan. 22, stated that the league had "not yet issued a statement," but would share it "if/when" it does. The Aces, meanwhile, did not respond on Sunday to a similar request for comment.
What is the WNBA doing about it?
The WNBPA announced on Saturday that it will review the "serious concerns" alleged by Hamby, and embark upon a "comprehensive investigation" into whether her rights – under the 2020 CBA, as well as state and federal laws – were violated.
Amid an exciting free agency negotiating period and improvements for players, including higher salaries, coming into fuller effect under the aforementioned CBA, Hamby's accusations against the Aces should be considered worrisome – not just for fans of the WNBA, but for working women striving to succeed in society's business landscape which just doesn't seem to know what to do with them. The time has come for the league to figure it out, and lead on these issues – off paper. Prior to the league's current era, players delayed parenthood until after retirement, risking the possibility of it being too late to become pregnant, in the era when egg freezing was unavailable or unaffordable.
League legend Sue Bird has spoken openly about freezing eggs – a wise choice for a woman who retired from professional basketball after the age of 35, the year when pregnancy is medically considered "geriatric." But not all players wish to delay pregnancy or parenthood for their careers, and the provisions in the new CBA support the reality that the WNBA is a league of women of childbearing age. Thus, it is time for the league to envisage a new paradigm – an apotheosis that employs creative marketing and scheduling strategies to compensate for teams' revolving casts.
Considering that many players still compete year-round, playing overseas during the WNBA offseason, and the retaliatory treatment Hamby claims to have faced, adding two additional roster spots per team would be a good place to start.
'Visit Saudi' sponsorship is tone-deaf ahead of Women's World Cup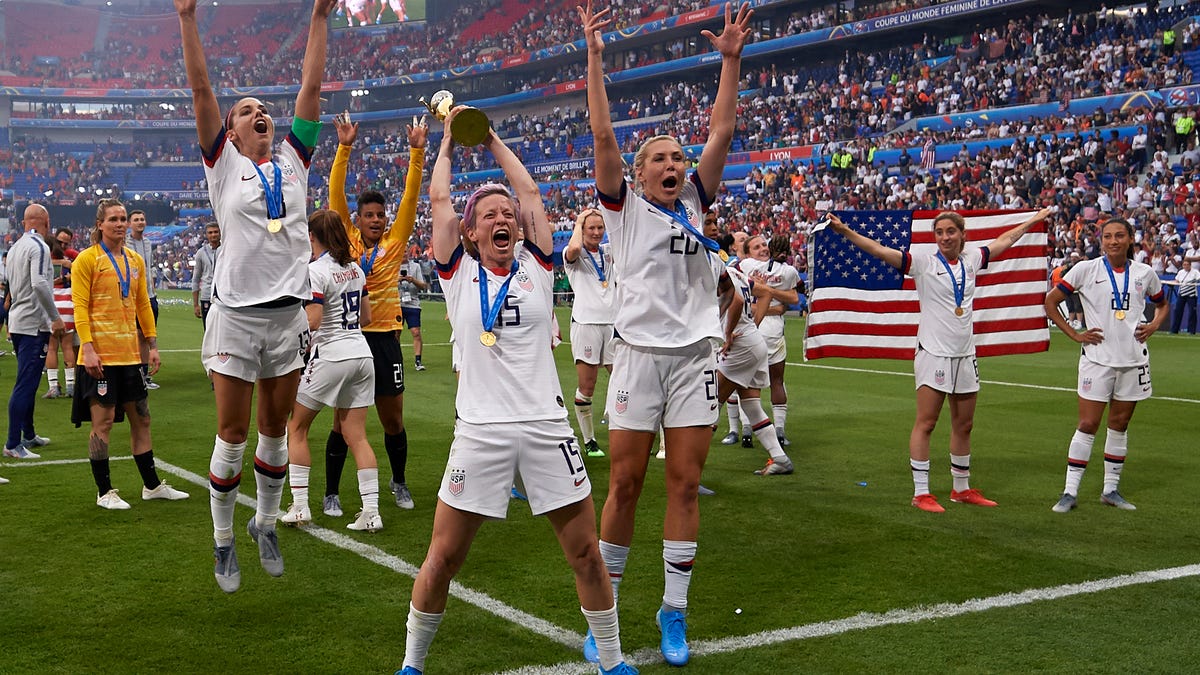 The Women's World Cup is nearing, and as is tradition, FIFA marked the occasion with controversy. Host countries Australia and New Zealand are urging the soccer federation to back out of its sponsorship with Visit Saudi. The main issue with the deal is Saudi Arabia's ever-present, awful record of women's rights violations.
A letter authored by representatives Chris Nikou of Australia and New Zealand's Joanna Wood was sent to FIFA on Wednesday, voicing concerns about how such a sponsor could "severely tarnish the reputation" of the tournament.
"We write to express our serious disappointment and concern at the news of the apparent appointment of Visit Saudi as a sponsor.

"We cannot express strongly enough the potential repercussions and fallout that could result of this decision.

"Australia and New Zealand, both as sovereign nations and as football associations, have for decades placed the utmost importance on gender equality, and have sought to promote these ideals around the world."
Incidentally, Visit Saudi also was a sponsor at the men's World Cup late last year, and I guess we missed that with the flood of human rights stories that plagued host country Qatar. (While I do remember the Visit Qatar ads during that tournament, I would not be surprised if this is one of a number of gross stories that went overlooked or unreported.)
It's nothing new for the Saudis to attempt to improve their reputation via sportswashing. They literally have half the world's golfers on retainer for the divisive LIV Golf League. However, I'm not falling for the bullshit, and clearly neither are the Aussies or the Kiwis.
G/O Media may get a commission
Addiction counseling
Safe Haven Health
Accessible for all
Safe Haven prioritizes your needs with flexible and individuated substance abuse treatment, specifically opioid & alcohol addiction.
The USWNT is more or less deified in the states because of how good they are on and off the pitch, so don't be surprised if any number of players speak out about this or a bunch of other shit that FIFA will inevitably screw up as we close in on the Women's World Cup.
Damar Hamlin conspiracy theorists keep moving goalposts
Do you really believe there are two Damar Hamlins? Conspiracy theorists continue to move the goalposts in typical conspiracy theorist fashion. I'm apprehensive to even talk about this stuff because I don't want to further spread any disinformation, but this is a great example of their way of thinking — any information that contradicts what these people believe becomes evidence that they're somehow right — and why it's so dangerous. And as you'll see, the people claiming this stuff — as well as anything related to QAnon and the COVID-19 vaccine — have a much bigger platform than me, anyway.
If you somehow missed what happened to Hamlin, the Bills' safety suffered cardiac arrest on the field during their game against the Bengals on Jan. 2 and was given CPR for several minutes. Hamlin was rushed to the hospital in critical condition where his condition improved over several days.
He was eventually discharged from the hospital, returned home to Buffalo, and was even in attendance at their playoff game against those same Bengals on Jan. 22.
People are blaming the vaccine
Of course any time someone suffers a medical emergency these days, anti-vaxxers are waiting in the wings to blame it on the COVID-19 vaccine without any evidence. Hamlin didn't speak publicly for a couple of weeks after his hospitalization, leading some to speculate that he had actually died — due to being vaccinated — and that some corporate entity was faking…him.
G/O Media may get a commission
Addiction counseling
Safe Haven Health
Accessible for all
Safe Haven prioritizes your needs with flexible and individuated substance abuse treatment, specifically opioid & alcohol addiction.
As the theory goes for some prominent right-wing public figures as well as random Twitter trolls: How can we be sure that was really Damar Hamlin at the game? How do we know that Hamlin wasn't actually killed by the vaccine, and our corporate overlords are trying to make it seem like everything's fine?
Notice I phrased my theory as a question, as that's what many of them do. They're not making outlandish and easily disprovable claims; they're just asking questions. Though there are plenty of more brazen, unapologetic theorists who will make claims outright, like Emerald Robinson, a former White House correspondent for Newsmax.
There's also Aubrey Huff, a guy who loves to refer to himself as a two-time World Series champion, even though he contributed to the Giants' 2012 title about as much as I did.
If only Huff felt as strongly about punctuation as vaccines.
These people assume the endgame is that Pfizer is going to use a fake Hamlin for the rest of his natural life to stave off suspicions of the vaccine, and hope that none of his family, friends, or teammates (including vocal anti-vaxxer Cole Beasley) ever become suspicious. Air-tight logic.
Although he was at the Bills' playoff game a week ago, these dumbasses still didn't believe it because he couldn't get a good enough look at his face. "Why was he covering up his face?" Probably because it was cold and snowy. Did Pfizer make it snow too in order to obstruct the cameras' views?
That same account claimed that all Hamlin had to put an end to the theories was to make a video saying he was OK. Also, way to be extra shitty and try to make him feel guilty because people donated to his charity. Here's the thing about donating: If you're expecting something in return, then it's not really donating.
Well, now he has. That's it, right?
Peters said, "All Damar Hamlin has to do is get on social media, cut a video, and put an end to the speculation." But no, it still wasn't good enough for these goons. Hamlin making a video clearly showing his face and saying that he's grateful for the support is apparently not enough evidence that he's okay. After that happened, he tweeted this:
And this is a prime example of how conspiracy theorists think. A video of Hamlin alive and well now becomes evidence that they were right all along. Now they're questioning why he didn't make one sooner, if he's being forced to say those things, and if he's a clone. (Hamlin clapped back regarding that last one.)
Why doesn't he have tattoos on his right arm like before? The answer is he does. There's bad lighting but if you squint even a little you can see the tattoos. I guess in their minds, the entity responsible is advanced and powerful enough to clone a full-grown man in several days but lax enough on the details to forget about a tattoo. Why is his forearm smaller? I don't know. Maybe being in a medically-induced coma for several days isn't the greatest workout plan.
For the people who don't think the video proves that Hamlin is alive, they want him to appear at a press conference. Why should he? You're just going to keep coming up with new theories. How could one convince people that you're yourself and not a clone if they've already made up their minds that that's the case? Of course, the reason that Hamlin doesn't go out of his way to try and prove these people wrong is that he probably doesn't care. He may not even know these theories are out there because he's busy living his life.
The question for prominent right-wing personalities like these is whether they actually believe the bile they're spewing, or if it's just part of the grift. Is Peters actually that stupid or is he claiming these things because he's built an audience of easily tricked people and is giving them more reason to listen to his radio show? I have no idea. I'm just asking the questions.
The Hundred: Welsh Fire name Mike Hussey head coach of men's team | Cricket News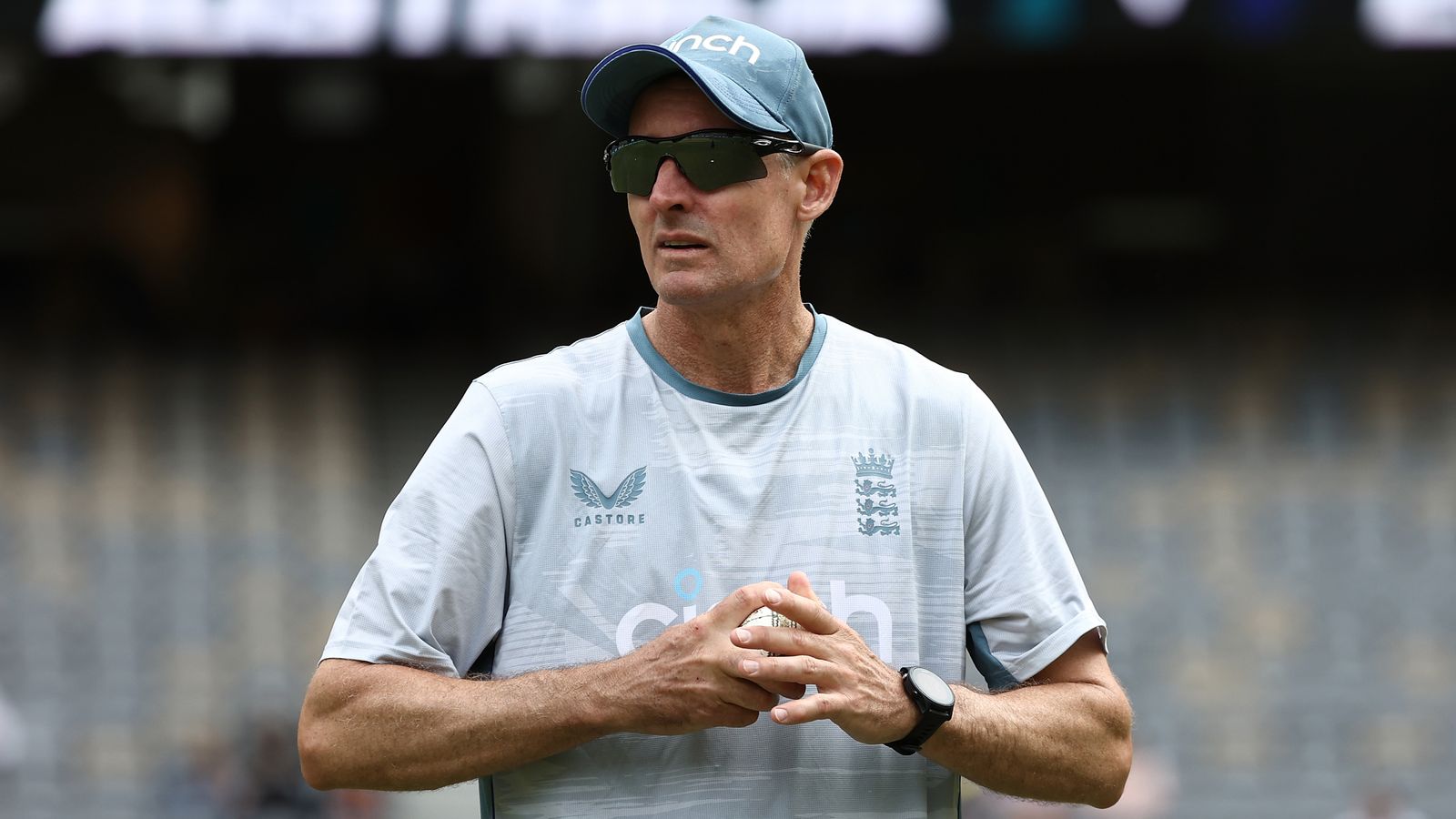 Australian Mike Hussey has been confirmed as the new head coach of the Welsh Fire men's team ahead of the third year of The Hundred.
Hussey played over 300 times for his country, and has extensive experience of white-ball leagues around the globe as both a player and a coach. Most recently, Hussey was part of the England men's team's coaching staff in their successful ICC T20 World Cup campaign.
He arrives into the role ahead of Deadline Day, and The Hundred Draft, in which his team will have first pick.
Hussey, known within the game as 'Mr Cricket', said: "I'm really looking forward to getting started at Welsh Fire and being part of The Hundred.
"From a distance it looks a fantastic competition to be involved in, one that's attracting big crowds and getting lots of kids interested in the game.
"For my part, hopefully I can get help get things moving in the right direction on the pitch in Cardiff and give all of those fans who've been coming to watch something to really get excited about."
Mark Wallace, cricket manager of Welsh Fire, said: "We're thrilled to be able to appoint someone of the calibre of Mike. There are few better people around the world with the relevant expertise and knowledge of white-ball cricket to help take us forward.
"It's really exciting to have him on board, and we look forward to working together to hopefully bring some on-field success to the team and our fans."